H.H. Pujya Swami Chidanand Saraswatiji's motto in life is, "In the Service of God and humanity." Selflessly dedicated to the welfare of all, He leads, directs and inspires numerous, wide-scale service initiatives. Touched by the hand of God at the tender age of eight, Pujya Swamiji left His home to live a life devoted to God and humanity, spending His youth in silence, meditation and austerities high in the Himalayas. 
At the age of seventeen, after nine years of unbroken, intense sadhana, He returned from the forest—under the orders of His guru—and obtained an academic education to parallel His spiritual one.  Pujya Swamiji has master's degrees in Sanskrit and Philosophy as well as fluency in many languages.
Pujya Swamiji is President and Spiritual Head of Parmarth Niketan Ashram, Rishikesh, India, one of the largest interfaith institutions in India. Under His divine inspiration and leadership, Parmarth Niketan has become a sanctuary known across the globe as one filled with grace, beauty, serenity and true divine bliss. The ashram is not only a spiritual haven for those who visit, but it also provides education, training, and health care to those in need.
He is the Co-Founder of Global Interfaith WASH Alliance (GIWA) and the Founder of Ganga Action Parivar (GAP), Divine Shakti Foundation (DSF), India Heritage Research Foundation (IHRF), and Project Hope.
Pujya Swamiji's religion is unity, and he has been a leader in numerous international, inter-faith summits and parliaments, including at the United Nations, the World Bank, the World Economic Forum and the Parliament of Religions as well as with Religions for Peace, KAICIID, the Hindu-Jewish Summit in Jerusalem, the Hindu-Christian dialogue by the Vatican and so many others. He is also a leader of frequent world peace pilgrimages across the world.
Pujya Swamiji is the recipient of innumerable awards, including the World Peace Ambassador Award, Mahatma Gandhi Humanitarian award, Hindu of the Year Award, Prominent Personality Award, by Lions' Club, Best Citizens of India Award, the Uttaranchal Ratan Award and many more.
However, Pujya Swamiji seems unaffected by this incredible list of accomplishments and remains a pious child of God, owning nothing, draped in saffron robes, living a life of true renunciation. His days in Rishikesh are spent offering service to those around him. Thousands travel from across the globe simply to sit in his presence, to receive his "darshan."  He travels the world, bringing the light of wisdom, inspiration, upliftment and the divine touch to thousands across the world.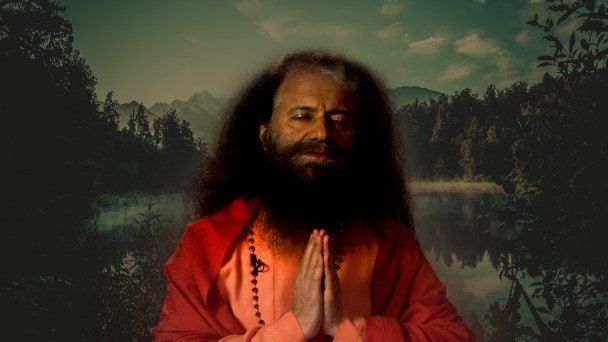 Touched by Peace
Invocation
Allow the beautiful voice of His Holiness Pujya Swami Chidanand Saraswati transport you to a place of peace and contentment. Join him as he takes you through a beautiful rendition of the Shanti Mantra.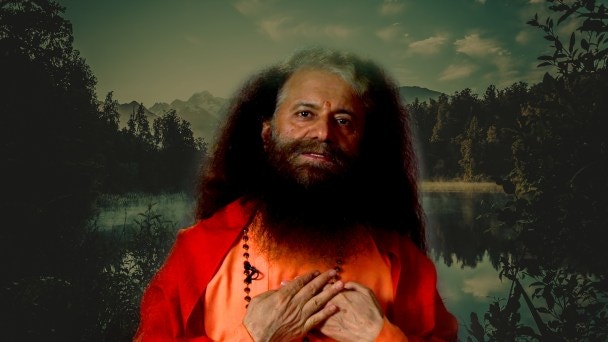 Touched by Peace
A Story of Divine Design
As a child, His Holiness Pujya Swami Chidanand Saraswati had an interaction that woke something inside of him, a calling that he could not ignore. Through training and trials, he soon discovered his true relationship with God and the power of mantra.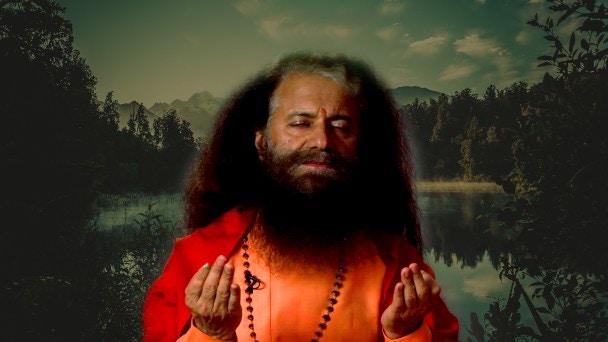 Touched by Peace
Connecting Through Prayer and Meditation
Regardless of your religious beliefs or affiliations, prayer is for everyone. Join His Holiness Pujya Swami Chidanand Saraswati as he discusses the importance of connection in prayer and mantra and the power of receiving direction from meditation.
Unlock all classes with your free trial.
✕
Log In
Forgot Password
Link Sent!