Beginning her studies with Yogi Bhajan in 1970, Krishna Kaur passionately teaches the art and science of Kundalini Yoga and Self Awareness.
With nearly 40 years experience, Kaur creates a dynamic, heart centered atmosphere while she instructs. Kaur is certified by the Kundalini Research Institute as a lead Kundalini Yoga Teacher Trainer of both level I and II. Using her past teachings in Africa, Mexico, and many inner cities throughout the United States as inspiration. Kaur is an avid spiritual activist and delivers a wealth of knowledge and teaching to her students.
Krishna Kaur's journey started off in South Central Los Angeles where she opened her first yoga center. Driven by her passion, Kaur states the reason behind sharing the tools of yoga is to "Release Fear and Allow Joy" paired along with "Practicing Forgiveness" to the entire spectrum of yoga practitioners.
Being the master trainer of Kundalini Yoga that she is, Krishna Kaur conducts workshops in Canada, Europe, and Latin America. She developed the non-profit organization known as Y.O.G.A for Youth, which is dedicated to training yoga teachers to work with at-risk youth and innovates yoga programs in schools and juvenile facilities.
For Krishna Kaur, her teachings are her lifestyle. She rises daily at 4:00 am for personal practice and her dedication to sadhana is unparalleled, beginning when she started her Kundalini Yoga practice in 1970. She insists that her level 1 trainees do a 40 day sadhana before certification, realizing that the teachers strength lies within their commitment to sadhana.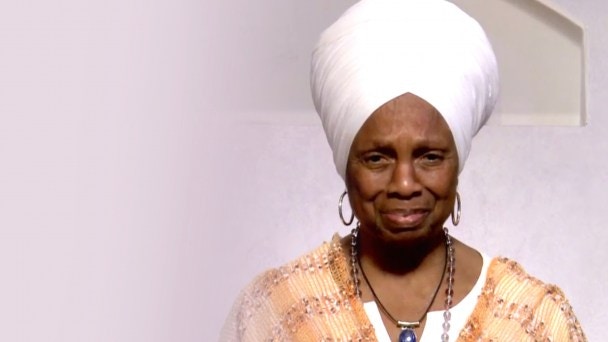 Kundalini Meditation with Krishna Kaur
Interview with Krishna Kaur
Krishna Kaur, Master Teacher and Trainer of Kundalini Yoga as taught by Yogi Bhajan, talks about her journey of finding Yogi Bhajan and how the tradition of Kundalini Yoga has changed her life.
Unlock all classes with your free trial.
✕
Log In
Forgot Password
Link Sent!