Waking Infinity
How art and consciousness manifest themselves are concepts that some find bothersome to explain. Host Ben Stewart dives into these territories and beyond.
Start Free Trial
Show Details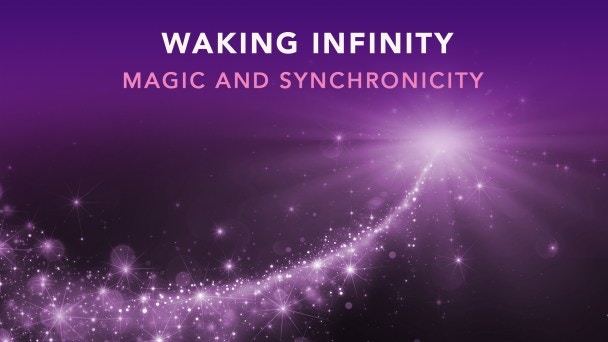 Magic and Synchronicity (Preview)
Art and consciousness are concepts that some find bothersome to explain. No amount of intellect or brain power can reduce them to a quantity or empirical evidence. The host Ben Stewart, however, dives deep into these territories and beyond. Creator of Esoteric Agenda and Kymatica, Ben visits locations throughout the world seeking examples of art culture and artists to speak of its effects on their consciousness.
Guiding us from Burning Man to experience magic and synchronicity on an ancient dry lake bed called the Playa to a sacred Andean mountain to imbibe the plant medicine Huachuma, an hallucinogenic cactus taken ritually by the ancient Incas. From an interview with Foster and Kimberly Gamble of the Thrive film exploring the conscience beneath the movement they've started to interviewing Dylan Avery, creator of Loose Change, showing the power of free viral videos and the origin of the internet as tools for social change.
The filmmakers invite you to come join them as they race down the rabbit hole and into a new territory of psychological and entertaining cinematography.
Featuring:
Ben Stewart,
Michael Petrakis, Barbara Mol, Dylan Avery, Chris Vellrath
Waking Infinity -
Season 1

Episodes
Enter your email to start your free trial.
✕
Log In
Forgot Password
Link Sent!