Jillian Hessel traces her Pilates lineage back to Joseph Pilates himself through her teachers Kathy Grant, Carola Trier and Ron Fletcher, who studied under Joseph Pilates at his original studio in New York City. Through this rarified pedigree, Hessel is regarded as a second-generation Pilates teacher in direct succession from Joseph Pilates himself. She has trained and certified many Pilates teachers over the years, and as a faculty member, she has taught Pilates to dance students at the California Institute for the Arts since 1993. She is a regular presenter at the annual Pilates Method Alliance and Body Mind Spirit conventions, as well as at many private studios throughout the country.
She is certified as a health and fitness instructor through the American Council on Exercise and the American College of Sports Medicine, and often teaches specialty workshops at studios across the country. In conjunction with her affiliation with the PMA, Hessel provides guidance in the development of a national exam for Pilates teachers that will help ensure safety, competence, ethics, respect and professionalism in the industry. She has been quoted and written about in articles about Pilates for many publications, including O Magazine, Allure, Glamour, Shape, Fitness, Prevention, ePregnancy, Cooking Light and Yoga Journal, among others, and has made television appearances on Lifetime Television and HGTV.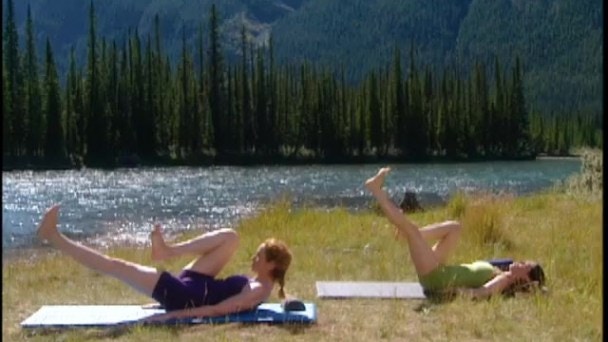 Jillian Hessel
Pilates Lower Body Workout
A dynamic Pilates workout to shape and strengthen that hard-to-tone lower body.
Unlock all classes with your free trial.
✕
Log In
Forgot Password
Link Sent!