Dedicated to transporting the torch of Ashtanga Yoga throughout the world, Kino Macgregor broadcasts the amazing practices and benefits to all.
In her motivational yet easy going approach, Macgregor aids her students in developing and deepening their understanding of their own life through yoga. As one of only 14 people in the United States to receive Certification to teach Ashtanga Yoga from its founder, Sri K. Pattabhi Jois in Mysore, India, Macgregor finds that yoga's most authentic manifestation is through its message of spiritual empowerment, composed flexibility, and expressive harmony.
As the youngest woman to receive the Ashtanga yoga certification, Kino Macgregor has completed the challenging Third Series and is now learning the Fourth Series. Based at her yoga teaching center in Miami, she travels throughout the world sharing her message of Ashtanga Yoga.
Without any previous knowledge in movement training, Kino MacGregor tried her first yoga class at the early age of 19. Three years later, she joined Govinda Kai's Mysore-style classes in New York City and became a devoted Ashtanga Yoga practitioner. After seven months of traditional Ashtanga practice, Macgregor traveled to Mysore, India to meet her true spiritual teacher, Sri K. Pattabhi Jois ("Guruji"). After seven years of consistent trips to Mysore, at the age of 29, she received the Certification to teach Ashtanga Yoga and has since has worked tirelessly to spread the inspiration and benefits of practicing.
After devoting a major portion of her life in personal growth work, Kino Macgregor returned to her home of Miami Beach to create an area devoted to the incorporation of yoga, and holistic health. In 2006, she and her husband, Tim Feldmann, founded Miami Life Center, where together they now facilitate daily classes, and workshops in addition to upholding an international traveling and teaching schedule.
As a life coach and Ph.D. candidate in holistic health with a Master's Degree from New York University, Kino Macgregor integrates her passion into awareness and empowerment within her yoga teachings. She has been featured in Yoga Journal, Yoga Mind Body Spirit, Yoga Joyful Living, Travel & Leisure Magazine, Ocean Drive Magazine, Boca Raton Magazine, Florida Travel & Life Magazine, Six Degrees Magazine as well as appearing on Miami Beach's Plum TV and the CBS Today Show. Her individual products include four Ashtanga Yoga DVDs (Kino MacGregor: A Journey, A Workshop; Ashtanga Yoga Primary Series; Ashtanga Yoga Intermediate Series; Introduction to Ashtanga Yoga), an Ashtanga Yoga practice card and a podcast on yoga. She is currently working on a fourth DVD. Trailers and excerpts from the DVDs can be viewed at her website (kinoyoga.com) or on YouTube.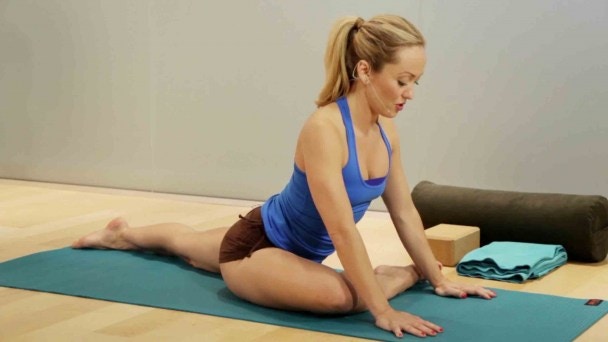 Kino MacGregor
Relax, Hip to It
Kino MacGregor leads you through a relaxation based class focused on allowing your body to open gently.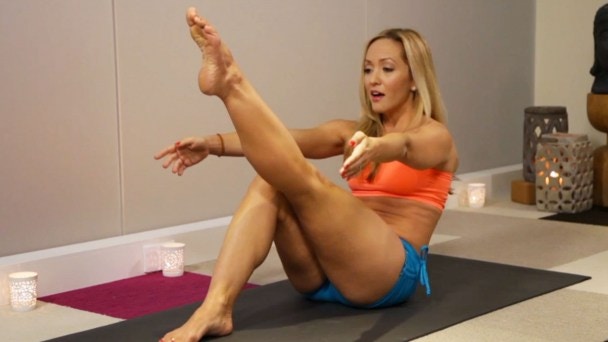 Kino MacGregor
Warm Wake Up With Core Strength
Tap into the secrets of core strength with Kino MacGregor, and build a solid connection to the muscles in your center. Learn how to connect the deep work of strength with the inner calm that yoga practice seeks to instill. This practice is great for the morning, as a warm up to a complete practice, or as a strength building practice on its own.
Unlock all classes with your free trial.
✕
Log In
Forgot Password
Link Sent!