Practicing martial arts for 22 years, Pedro Franco is a yogi, Physical Education Professional Physiotherapist, Yoga Therapist, and Personal Consultant.
Franco holds certifications in Pilates, technical skills in rehabilitation, wellness, and fitness. He has developed a practice that blends all these effective tools with a broad holistic perspective, with a teaching style that adapts to all levels, helping to tailor practices to students' unique abilities.
Pedro Franco's yoga journey started in 1992, and has since led him to practiced with and be certified by, teachers and masters from various lineages and traditions around the world.
Certifications
Yoga Teacher Training Certification Director at San Francisco State University Yoga teacher at Yoga Tree- Bay Area, California Yoga teacher at Namaste Lakeshore - Oakland, CA Director, Board Member at Yoga Society of San Francisco, Brahmananda Ashram Teacher for Life Sentence Inmates at San Quentin Prison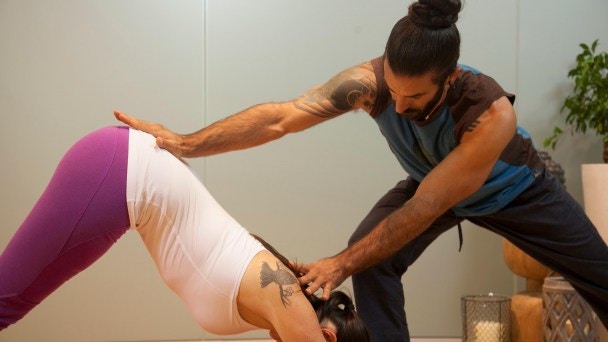 Pedro Franco
Therapeutic Series: The Shoulders
Explore a series of poses for shoulder health that offers benefits for office workers or anyone who spends extensive time at a desk. Correct spinal posture for chaturanga and prevention of common injuries are also explained and demonstrated in this therapeutic practice.
Unlock all classes with your free trial.
✕
Log In
Forgot Password
Link Sent!