Raised in an American family in Hollywood, Sadhviji graduated from Stanford University, and was completing her PhD when she left America in 1996 to live permanently at Parmarth Niketan Ashram in the sacred Himalayan town of Rishikesh, India. She was officially ordained into the order of Sanyas (monastic renunciation) in 2000, by His Holiness Swami Chidanand Saraswatiji, one of India's most renowned spiritual leaders.
Sadhviji is President of the Divine Shakti Foundation, a foundation dedicated to bringing education and empowerment to women and children through the creation of free schools, vocational training programs and empowerment programs. She is also Secretary-General of the Global Interfaith WASH Alliance, an international interfaith organization dedicated to bringing clean water, sanitation and hygiene to the children of the world.
At the Parmarth Niketan Ashram where she lives most of the year, she teaches meditation, gives spiritual discourses, provides counseling and oversees myriad charitable and humanitarian projects and activities, including directing the annual International Yoga Festival.
She has a PhD in Psychology and was the Managing Editor for the monumental project of the 11-volume Encyclopedia of Hinduism.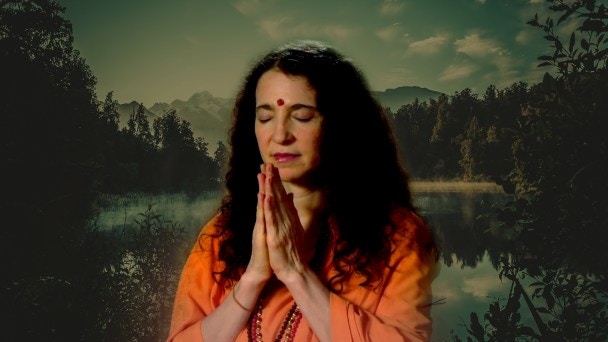 Touched by Peace
Coming Home
Sadhvi Bhagawti Saraswati's journey to her life now as a Sanya living permanently at Parmarth Niketan Ashram in Rishikesh, India can be described as going from the Hollywoods to the Holy Woods. On a path of science, psychology, and education at Stanford University, she unexpectedly made a three-month detour to India that would change her life forever.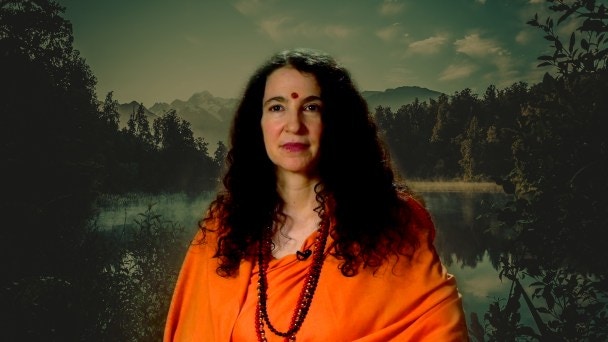 Touched by Peace
Union of Self to Divine
Sadhvi Bhagawti Saraswati explains the true meaning of yoga in this short talk, using the imagery of the Ganges River as a beautiful metaphor for the diverse ways that yoga is practiced. While each person can choose how they come to understand and practice yoga, at the end of the day the goal of union of Self to Divine is one and the same.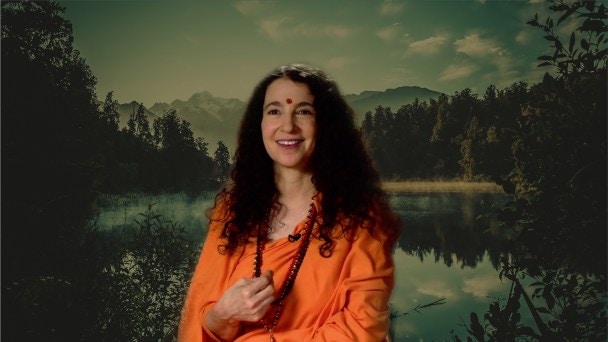 Touched by Peace
Yogic Connection
Sadhvi Bhagawti Saraswati asks you to reflect on the purpose of your yoga practice in this short, but inspiring talk. What really is the point of practicing yoga?
Touched by Peace
Facing Negativity
You are not the weather. This simple, yet powerful reminder with Sadhvi Bhagawti Saraswati helps you gain footing in the constant ebbs and flows that you see in the world around you. What you see and what you experience are not who you are.
Unlock all classes with your free trial.
✕
Log In
Forgot Password
Link Sent!