Calorie Killer Yoga
Acclaimed yoga instructor Colleen Saidman leads five fat-burning, cardio yoga routines.
Start Free Trial
Show Details
Award-winning yoga instructor Colleen Saidman leads five energizing practices that will increase metabolism, strength, flexibility, balance and focus – all keys to maintaining a healthy mind and body. Each practice builds to the next, increasing the cardio challenge as you progress.
Calorie Killer Yoga -
Season 1

Episodes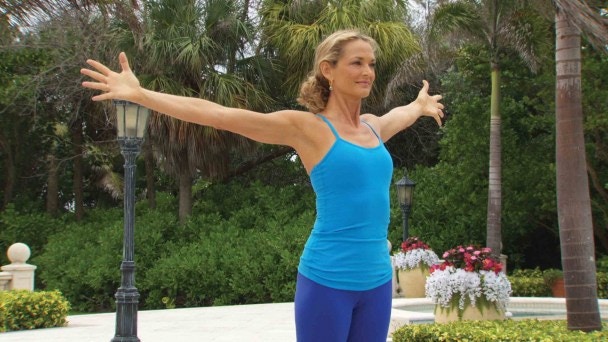 23 mins
Constant Cardio
Ignite your metabolism with this fast paced, fat-burning practice. Your body will be in constant motion as you build heat and torch calories.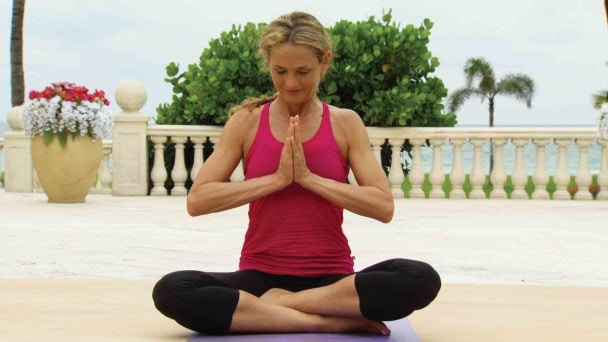 26 mins
Energy and Endurance
This practice focuses on increasing endurance and building strength while helping you create long lines and tone muscle.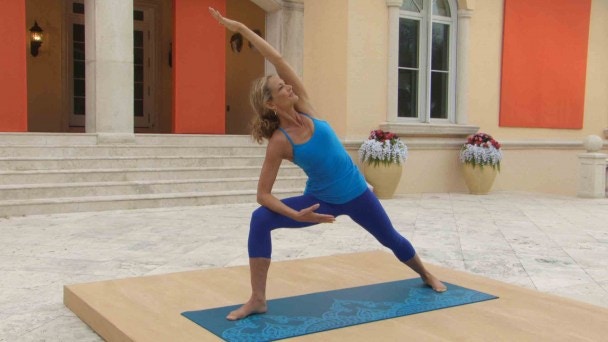 25 mins
Sustained Burn
Sustain calorie burn by building and maintaining heat in the body.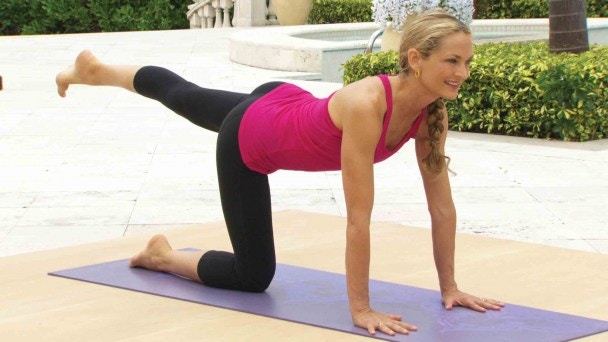 17 mins
Rise and Shine
Learn how starting each day with a sun salutation invigorates the body and gets your engine revving to burn calories all day long.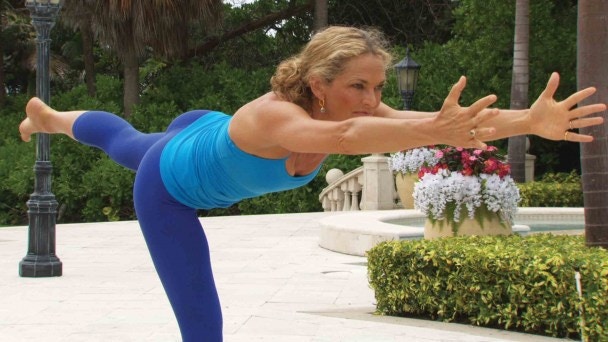 19 mins
Balance and Restore
Slow down to create space in your body and mind. Practiced completely seated, this class provides an opportunity to increase flexibility and muscle tone in a relaxed way.
Enter your email to start your free trial.
✕
Log In
Forgot Password
Link Sent!