As a classical Iyengar yoga teacher, Patricia Walden has a special interest in yoga, specifically for women and yoga for depression.
She studied regularly with B.K.S. Iyengar for more than 25 years, and was named by the Yoga Journal as one of the 25 American Yoga Originals Who Are Shaping Yoga Today. Walden was also featured in Time magazine for her work with yoga and healing, and she has been on countless covers of Yoga Journal.
Patricia Walden's first spiritual teacher was Murshid Samuel Lewis, a Sufi master. He taught dance as spiritual movement and a body prayer. This theme of praying with the body naturally seeped into Walden's yoga practice. In 1976, she met her teacher B.K.S. Iyengar. Under Mr. Iyengar's guidance, she gained a systematic and inspiring approach to practice, as well as teaching.
When Patricia Walden met Dona Holleman of Florence, her practice gained substance. Hollerman is a master teacher of the Iyengar method, and her disciplined approach to yoga ignited Walden's passion for her practice. Walden recently closed her BKS Iyengar Yoga Studio in Somerville, Massachusetts, which she co-founded and directed for 17 years. She currently teaches in the Boston area at her new Iyengar Yogamala studio.
Patricia Walden authored the book, 'The Women's Book of Yoga and Health' (with Linda Sparrowe). She has also created Gaia's Yoga for Beginners DVDs, which teaches that yoga is a path to awakening the mind-body-spirit connection.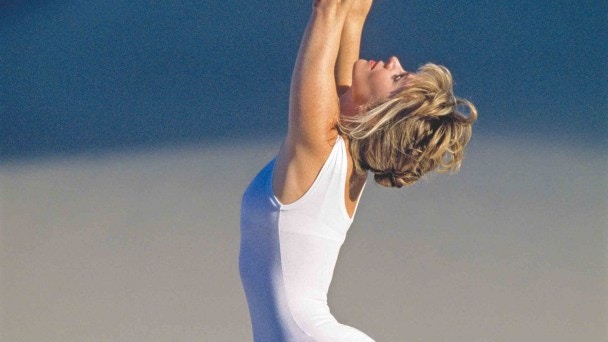 AM & PM Yoga for Beginners
PM Yoga for Beginners
End your day by breathing deeply and centering yourself in mind and body. This rejuvenating practice starts with mindful stretches and moves into gentle standing postures, cooling forward folds, and grounded postures to calm your nervous system.
Unlock all classes with your free trial.
✕
Log In
Forgot Password
Link Sent!