Comfort Foods Made Healthy
All your favorite comfort foods 'healthified' with Kitchen Coach, Ashley Jubinville.
Start Free Trial
Show Details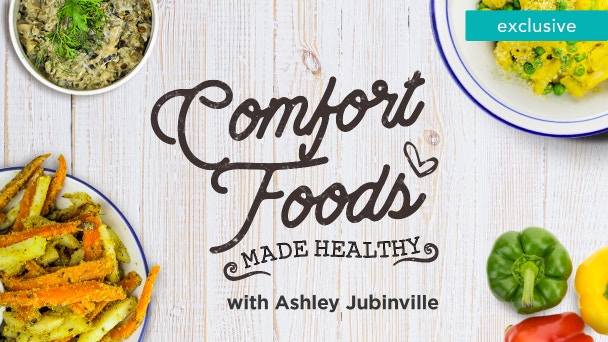 Comfort Foods Made Healthy (Preview)
More often than not we hear that eating healthy means boring, uninteresting foods. To turn that notion on its head, we've teamed up with Ashley to bring you an exclusive recipe series that 'healthifies' all your favorite classics - without skimping on any flavor!
Ashley is a passionate food educator with a knack for creating delicious, healthy meals using simple ingredients and no-fuss methods - perfect for the kitchen novice or the culinary king! In this series you will learn to how to create vegan mac and cheese, perfect the crispiest fries without a deep fryer, and learn 3 dessert recipes to remedy that secret sweet tooth.
Comfort Foods Made Healthy -
Season 1

Episodes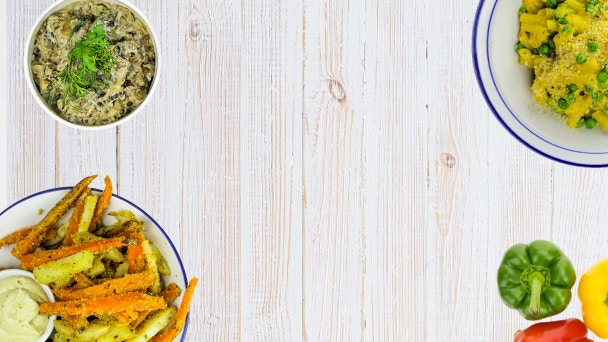 3 mins
Introduction to Healthy Comfort Foods
Meet Ashley aka the Kitchen Coach, structural engineer turned food educator. This lady is on a mission to share her passion for good food and teach a couple of her favorite comfort foods made healthy recipes.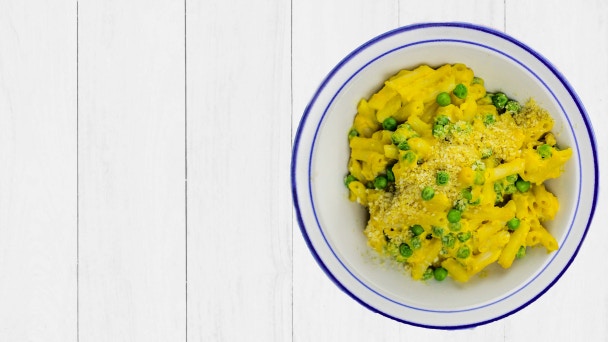 12 mins
Mac & Cheeze
Ahhh, the glorious Macaroni & Cheese! Believe it or not, it can taste even better without the guilt of filling your body with low nutrition or low quality processed ingredients.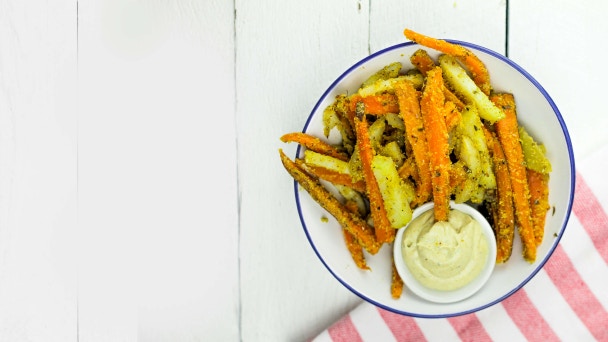 12 mins
Crispy Fries
French Fries, Hot Chips, the irresistible Burger-Buddies, or the easy-to-make-at-home crispy fries; it doesn't matter what you want to call them, they're delicious!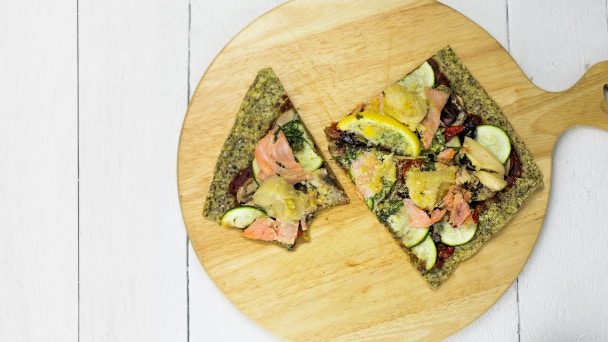 14 mins
The Seedy Sicilian Pizza
There could not be an easier or more nutritious way to make delicious pizza crust the whole family can enjoy!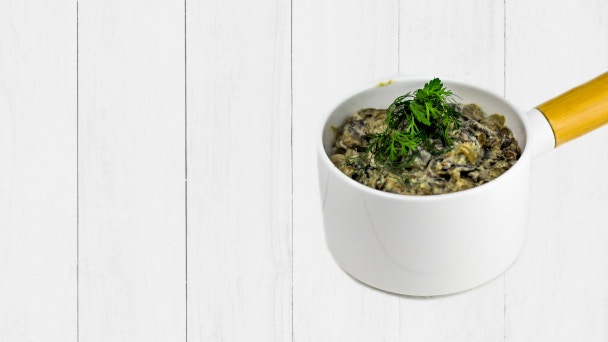 19 mins
Mushroom Stroganoff
The comfort of noodles and saucy meat & mushrooms served warm in a bowl you can practically snuggle with is something that most of us can relate to. A few very simple changes can make all the difference in the world to how your body views the meal and how much more beneficial it can be to your health!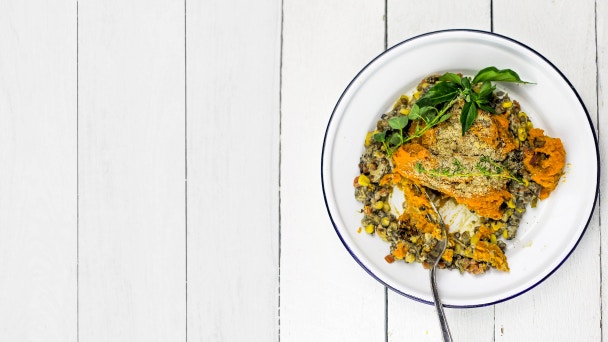 38 mins
Vegan Shepherd's Pie
This is how we make scrumptious flavor without any feeling of lack of something "meaty". This is a truly delicious and satiating dish that you will be grateful you made lots of!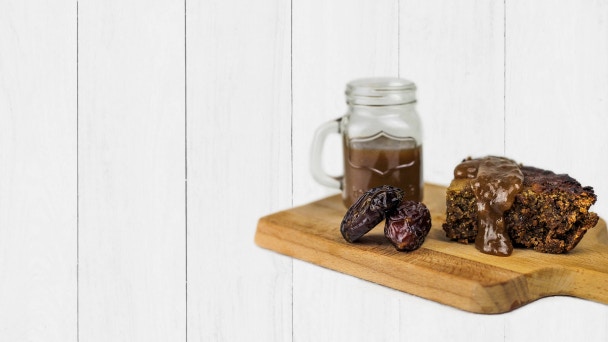 18 mins
Sticky Date Pudding with Caramel Sauce
It's sweet. It's sticky. It's possibly Grandpa's favorite dessert. And it's served warm. Any guesses? This classic staple and favorite dessert, believe it or not, CAN be made with better choices of ingredients to be considered a healthier version!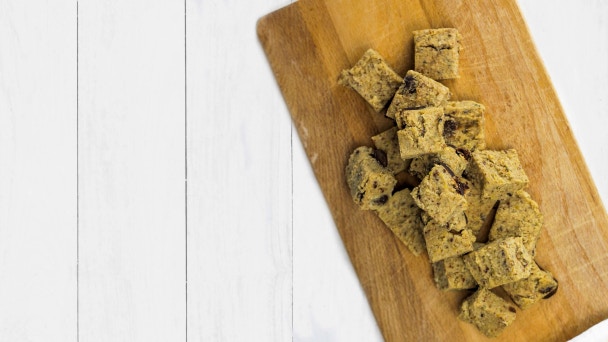 14 mins
Choc Chip Super Dough
You may need to pinch yourself out of Ben & Jerry heaven that you can actually have your cookie dough and eat it too – raw, without worry!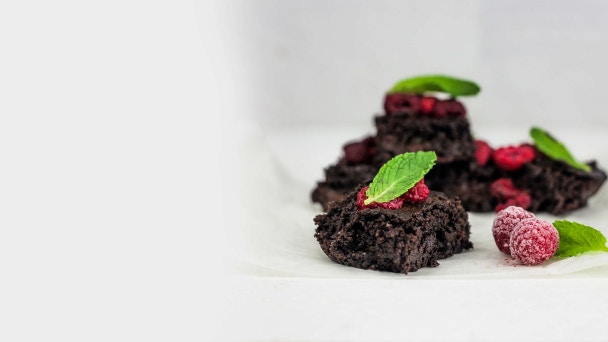 12 mins
Berrilicious Brownies
What is it about brownies that makes them so darn irresistible?! These ones especially! The trick to that is all the nutritious goodness and fiber that have been jam-packed sneakily into these decadent brownies!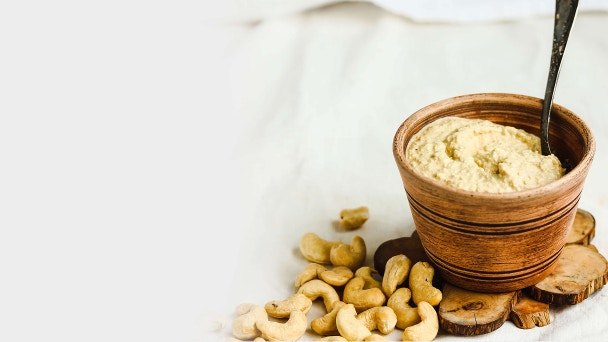 5 mins
Cashew Cream
Your homemade and nutrilicious cashew cream adds creaminess to nearly any dish, soup, dip, or sauce. It can be turned into a spread or dip in itself. It can even be made into a sweet icing for dessert, too!
Enter your email to start your free trial.
✕
Log In
Forgot Password
Link Sent!