Comfort Foods Made Healthy
All your favorite comfort foods 'healthified' with Kitchen Coach, Ashley Jubinville.
Start Free Trial
Show Details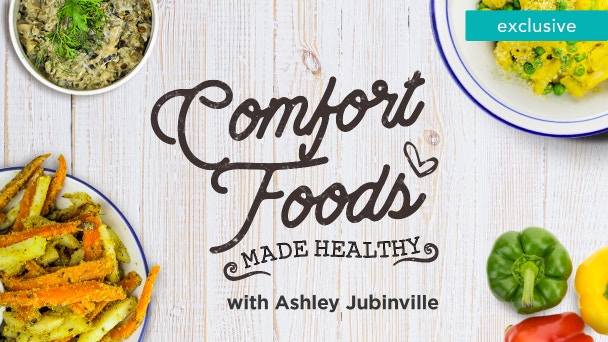 Comfort Foods Made Healthy (Preview)
More often than not we hear that eating healthy means boring, uninteresting foods. To turn that notion on its head, we've teamed up with Ashley to bring you an exclusive recipe series that 'healthifies' all your favorite classics - without skimping on any flavor!
Ashley is a passionate food educator with a knack for creating delicious, healthy meals using simple ingredients and no-fuss methods - perfect for the kitchen novice or the culinary king! In this series you will learn to how to create vegan mac and cheese, perfect the crispiest fries without a deep fryer, and learn 3 dessert recipes to remedy that secret sweet tooth.
Comfort Foods Made Healthy -
Season 1

Episodes
Enter your email to start your free trial.
✕
Log In
Forgot Password
Link Sent!