Rodney Yee's A.M. & P.M. Yoga for Beginners
Join Rodney Yee and Colleen Saidman as they take you on a journey to better health and well-being each and every day.
Start Free Trial
Show Details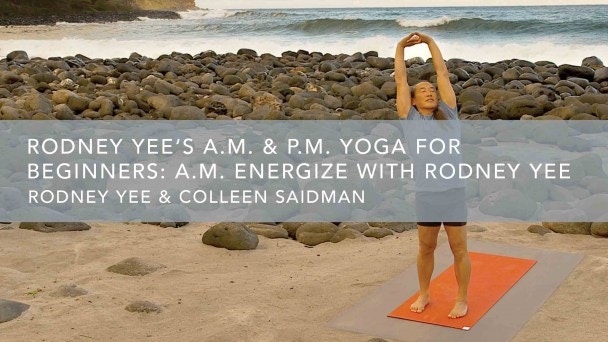 A.M. Energize (Preview)
Strengthen, balance and revitalize your body and mind with these morning and evening practices. Face your day with more focus and energy with A.M. Energize. Wake up to the gentle waves of the ocean and rising warmth of the sun as Rodney Yee takes you through a morning practice to center, enliven and balance mind and body.
In the evening, leave the worries of the day behind and release tension as you wind down with Colleen Saidman in P.M. Unwind. This practice will help you transition from the business of the day to a peaceful, restful evening.
Teacher:
Rodney Yee/Colleen Saidman
Rodney Yee's A.M. & P.M. Yoga for Beginners -
Season 1

Episodes
Enter your email to start your free trial.
✕
Log In
Forgot Password
Link Sent!