Beginning her career in corporate America as an internet recruiter, Twee Merrigan is now a disseminator of Prana Flow worldwide, a Vinyasa style yoga empowering all-level students to liberate the natural flow of the spontaneous intelligence within.
Merrigan infuses all of her classes with teachings from her everyday life and strives to unite students with their prana, the universal source of breath, life-energy and conscious intelligence.
After a three-year hiatus from teaching globally to start a family, in 2014, Twee Merrigan returned to teaching local classes and workshops in the New York City area; and trainings, conferences, and festivals around the world.
In 2015, Twee Merrigan and family started The Journey is the Destination Tour. Merrigan's family of 5 (her vegan chef husband, two young girls, and rescue dog) packed into a motorhome and travelled the country in search of conscious communities, American people and culture, secret gem yoga teachers and studios, local epic vegan fare, and more... all while experiencing the country's natural beauty as their own backyard.
Twee Merrigan teachings are inspired by her family; her teacher, mentor, and friend, Shiva Rea (founder of Prana Flow); her global yoga tribe of friends; a life-changing three-year tour (2008-2011) living on the road traveling to teach and train teachers in a different country every ten days at yoga studios, festivals, and conferences; her "past life" as a New York City corporate sales executive; her Hatha, Tantra, Ayurveda, Bhakti, Yoga mudra and Prenatal Khalsa Way studies; and the inherent beauty, intelligence, and truth of Nature and God/dess.
"My desire and purpose as a yoga teacher and trainer of yoga is to inspire you to manifest your own reality through the power of pure and positive intentions, thoughts, words, and actions, and to be ready and willing to recognize, receive, and integrate those manifestations into your daily living. It works... especially when you find Spirit within and let go into the magical adventure called your life!"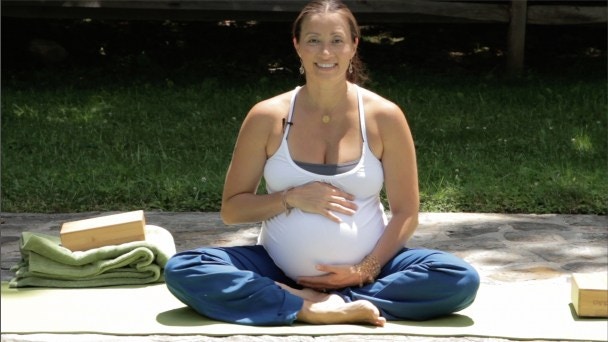 Twee Merrigan
How to Flow Within Form
This sweet, water-based, flow is just right for you and baby. This practice offers the tools to stay at peace and at ease when unexpected situations come up during pregnancy and beyond.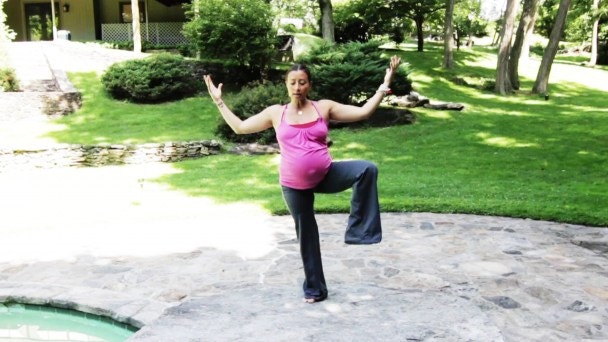 Twee Merrigan
Quiet in the Storm
Cultivate a connection to your foundation in the midst of transition. Find a place of quietude by rooting and connecting on an uneven surface, whether outside or off your yoga mat.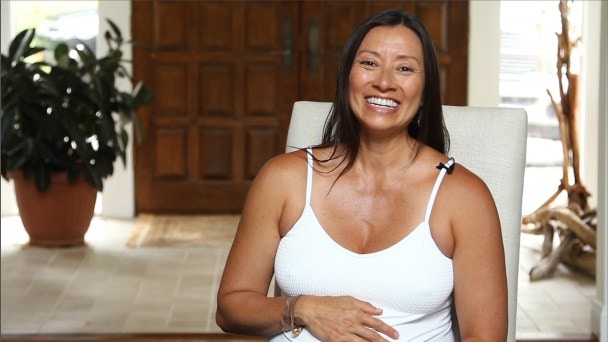 Twee Merrigan
Introduction to Ring of Fire
Enjoy the introduction talk for the prenatal vinyasa class "Ring of Fire | Calm + Courage Under Fire." Learn about the teacher's inspiration and her personal story of pregnancy, birth, and motherhood.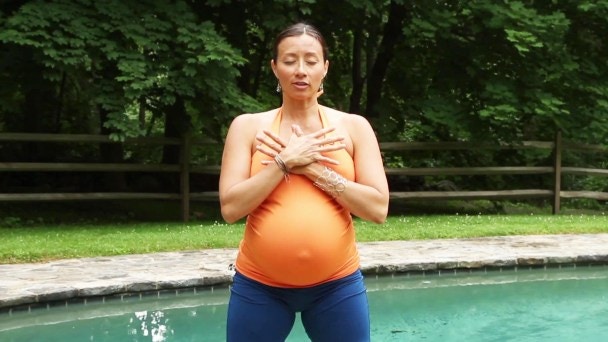 Twee Merrigan
Pregnant Goddess Series: Steadiness Among The Waves
A practice for pregnant goddesses to flow with the ever-changing waves occurring throughout pregnancy, birth, and the magical and challenging days to follow. Practice wave-inspired movement and a guided meditation.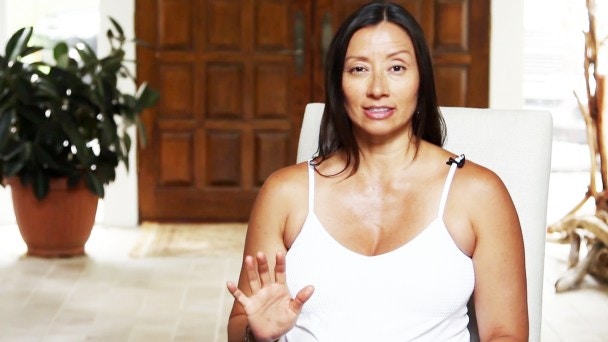 Twee Merrigan
Introduction To Steadiness Among The Waves
Discover the power of "steadiness among the waves" of contractions by meditating on, and being present during, the sensations of childbirth. This is an intro to the practice and a wonderful talk about the reasoning behind the class.
Unlock all classes with your free trial.
✕
Log In
Forgot Password
Link Sent!