Launched in 2004, Eric Paskel is the founder of The Yoga Shelter, a family of eight yoga studios. He is an international yoga teacher, marriage, family and child counselor, and motivational speaker.
As a teacher of teachers for over 16 years, Paskel has presented at Yoga Journal Conferences, Kripalu Center, Bhakti yoga Fest, Wanderlust, Telluride Yoga Festival and the Southeast Yoga Festival. He's also taken his brand of yoga around the globe, conducting workshops in Russia, Mexico, Costa Rica, India and Belize.
Eric Paskel's trademark classes include Yoga Rocks, Yoga Rocks Bootcamp, and Vindalini. Although, his latest creation is his greatest masterpiece, Electric Soul Yoga.
Known for his rock 'n roll personality in the normally quiet world of yoga, Eric Paskel is a trendsetter in the world of yoga. John Capouya, author of Real Men Do Yoga, used Eric as his inspiration for the book and Yoga Journal's 14-day program is named after Eric's signature class, Yoga Rocks. Paskel has also contributed articles for Mind Body Green, Elephant Journal and Mantra Magazine and has been featured in magazines such as People, Shape, Fitness, Mantra, LA Yoga, First for Women, In Touch and Origin.
On top of his many accomplishments, Eric Paskel has added record breaker to his list. At the Detroit Lions' Ford Field, Paskel hosted yoga Rocks Ford Field, an event that broke the record for the largest indoor yoga class. He also led the longest yoga chain in Estes Park, CO at a Yoga Journal conference in 2012.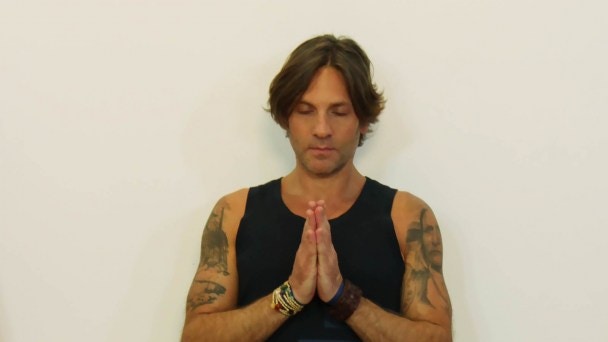 The Conscious Cleanse
Day 11: Detox Day 2
Today we invite you to withdraw from the world and seek a space of stillness and minimal distraction.
Unlock all classes with your free trial.
✕
Log In
Forgot Password
Link Sent!