Gillian began her bellydance journey in 2002 on Vancouver Island and has since become known in the community through teaching, performing, and eternally learning. She finds joy and inspiration in the dance and in the community of women that accompanies it. Gillian is a founding member of the fusion bellydance troupe 'Luciterra', a BCRPA Group Fitness Leader, and certified 'Bellyfit®' instructor, and currently teaches several classes around Vancouver (www.bellyfit.ca). You can see her on the instructional TV series 'Shimmy' (www.shimmy.tv) and in the 'Bellyfit® Earth' instructional DVD for home use. Through her performance and instruction, Gillian reclaims a sense of rooted, feminine sensuality, in hopes that other women will be moved to achieve the same.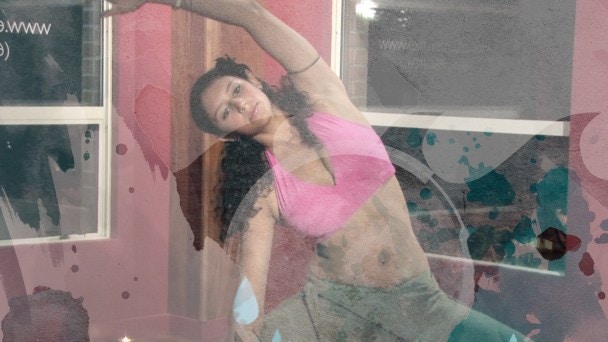 The Balanced You
Day 13: Water
Get in touch with your feminine side (dudes, you have one too!) with the flowing movements of belly dancing. Through the sensuality of our hips, we coil the energy along the spine and express it out through the limbs. Gillian Cofsky teaches us a few bellydancing basics and incorporates them into this fun and feminine practice. Shake it, don't break it!
Unlock all classes with your free trial.
✕
Log In
Forgot Password
Link Sent!