A registered senior teacher with Yoga Alliance UK, Tara Lee teaches dynamic yoga, pregnancy yoga and post natal yoga in London.
She can be seen regularly on the Sky TV channel, Body in Balance and was hailed by the Evening Standard as one of the top 5 teachers in the UK today. Practicing yoga for nearly 17 years and teaching for 11, is also a qualified Shiatsu practitioner and a Doula, having been trained by Michel Odent.
Tara Lee began teaching prenatal yoga while pregnant with her first child and is now a mother of two. Since then, she has released 6 yoga DVDs and a book. The release of Lee's "Pregnancy Health Yoga" DVD in 2008 (featuring a Visualization by celebrity birth guru Dr. Gowri Motha) caused her popularity to sky rocket, placing her as one of the country's leading pregnancy and postnatal yoga teachers. "Pregnancy Health Yoga" became the UK's best selling pregnancy DVD.
Tara Lee recently updated and revised her pregnancy and postnatal yoga DVDs and has a new 'Bump, Baby and Beyond' boxset.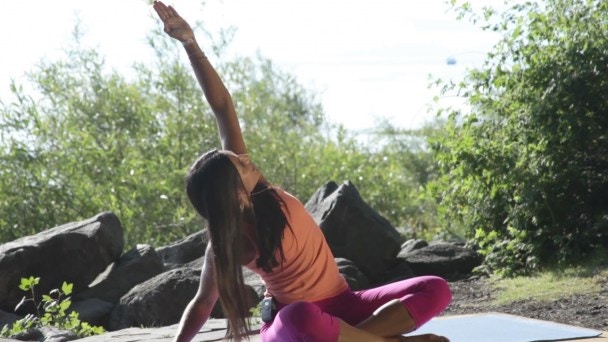 Tara Lee
Yoga for Tight Neck and Shoulders
Create space for your neck and shoulders through simple movements practiced seated and standing. Free your upper body for a more expansive breath and relaxing savasana.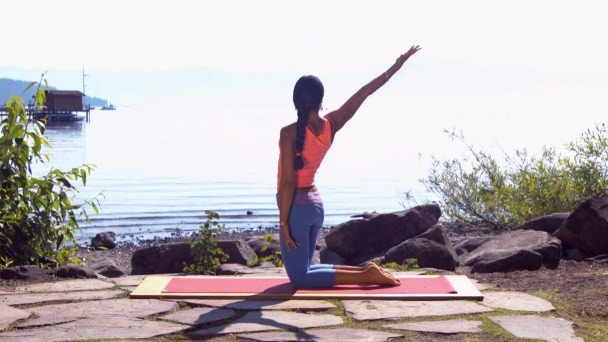 Tara Lee
Who Needs Coffee?
This short and energizing practice from Tara Lee is guaranteed to kick a coffee craving any day! This practice is a dynamic flow that will work out all the kinks in your body and leave you feeling great. This video is part of the Get Strong, Be Calm challenge.
Unlock all classes with your free trial.
✕
Log In
Forgot Password
Link Sent!