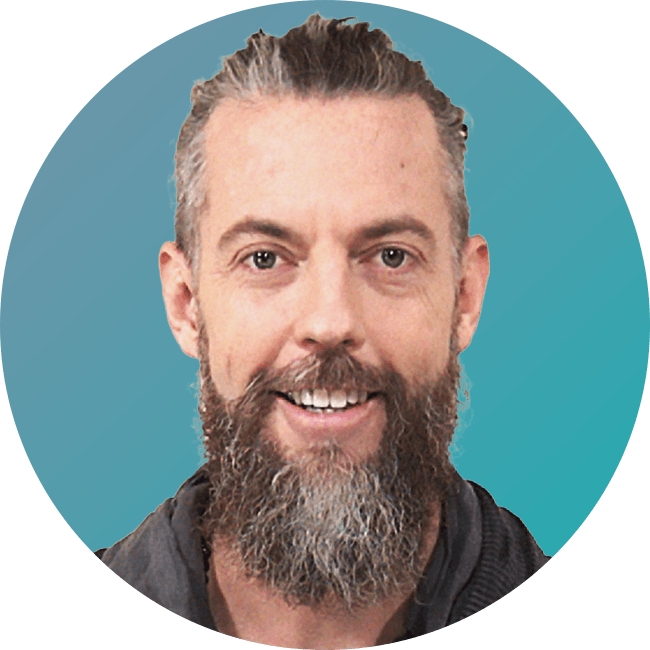 Kevin Courtney has dedicated the last two decades to the pursuit of awakening consciousness by focusing on strength, energy cultivation, and mental clarity. Kevin began his relationship to movement and connection to nature as a child, surfing in San Clemente, CA.
After transplanting to New York City in his mid-twenties and becoming consumed by work in business development and consulting for Fortune 500 companies, Kevin was diagnosed with cancer. This life-altering diagnosis, compounded by witnessing the fall of the twin towers from just a few blocks away, inspired Kevin to make an abrupt choice to shift focus and rediscover his passion and purpose. All signs kept pointing back to his profound love for Yoga and in 2002 he began teaching in New York City. 
He found inspiration in teachers like Dharma Mittra, Richard Freeman, and Swami Satchidananda and has now dedicated his study through the mentorship and guidance of Nikki Costello, Rod Stryker and a daily personal practice.
Kevin is co-creator of The Bridge Practice, a method which merges Yoga and Qi Gong into one powerful class experience. He is also on faculty at the Boston Yoga School, where he teaches philosophy through the art of Raja yoga.  In 2013, Kevin founded INSIGHT - a program which awakens the consciousness of business leaders using the art and science of meditation.
Kevin facilitates annually at the Bonnaroo Music Festival and has offered at Wanderlust, Envision, and the Burning Man Arts Festival. His work has been featured in Well + Good, Vogue Magazine, VICE, Elephant Journal, and most recently in the new book Yoga Bodies: Real People, Real Stories, Real Transformation. 
Discover more about Kevin: https://www.kevinjcourtney.com/.
Show more of Kevin's classes
Unlock all classes with your free trial.
✕
Log In
Forgot Password
Link Sent!