A teacher of the movement arts for over 20 years now, Hala Khouri, M.A., E-RYT, earned her B.A. in Psychology with a minor in Religion from Columbia University and has a Master's degree Counseling Psychology from Pacifica Graduate Institute.
With her roots in Ashtanga and Iyengar yoga, Khouri weaves her passion for dance, Somatic Psychology, and the mystery of life itself into every class.
Her academic studies, clinical training, trauma studies, yoga practice, travels and motherhood inspired her to co-create Off the Mat, Into the World. As a Somatic Experiencing Practitioner, Hala Khouri's focus on trauma's impact on the body-mind has led to her international acclaim, as she travels the world teaching yoga and leading workshops.
Today, Khouri lives in Venice, CA with her husband and two children and runs her own private somatic therapy practice.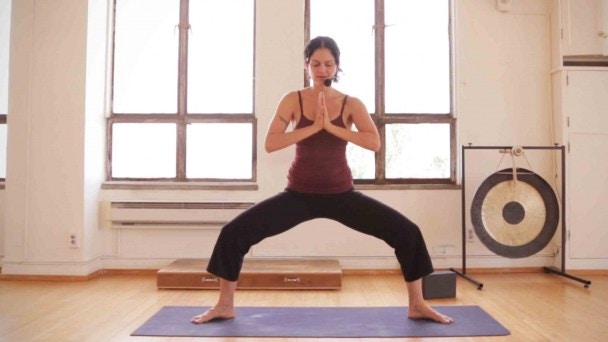 Hala Khouri
Anxiety RX
This short sequence can help decrease symptoms of anxiety and stress by helping you calm down to get grounded and centered. This is a gentle practice emphasizing breath and some strengthening postures as well.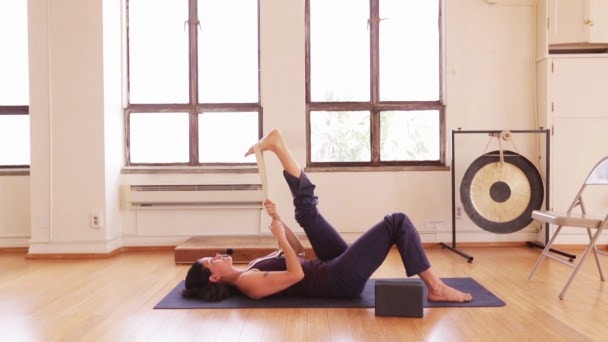 Hala Khouri
Yoga For Back Pain
This practice will focus on lengthening the muscles in your legs, hips, and spine while strengthening the muscles of your core to give relief to lower back pain. Through supported floor-based postures and core work, you will leave open, strong, and grounded.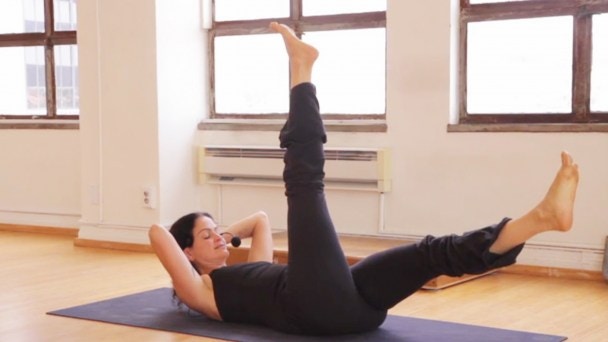 Hala Khouri
Quick Yoga Energizer
This sequence with Hala Khouri will get your blood moving and energize you in no time! Our focus will be standing poses and core work for a full body workout that will also balance your mind and heart. A great practice on-the-go for practice!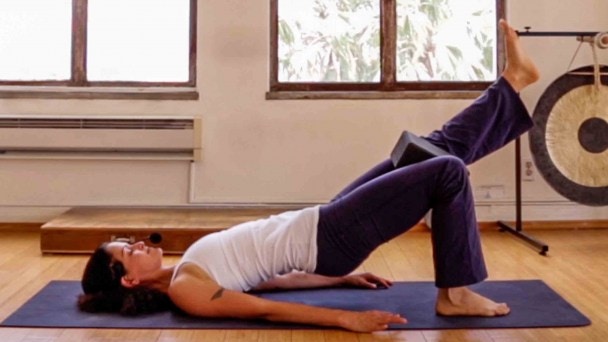 Hala Khouri
Finding Your Center Amidst Chaos
Unwind stress in the upper body and hips with floor poses before moving into more energetic sequences designed to strengthen your core and legs. Nurture your heart as you recalibrate toward center.
Unlock all classes with your free trial.
✕
Log In
Forgot Password
Link Sent!