Meditating since 1984, Jane Ellison has had a lifelong passion for movement and body-mind practices. For Jane, teaching is an expression and each of her classes is dedicated to uncovering ease, well-being, joy, and freedom.
Due to her passion for the Theravedan tradition, underlying all of her work is an applied philosophy rooted in Buddhadarma, which manifests as clear and helpful instructions based on mindfulness and compassion for body and mind.
Jane Ellison has danced and practiced yoga since childhood, however, it was in the 1970's that she truly began to explore the world. During this time she began her long relationship with an artists' community, made the first of many trips to India, and began her research into embodied anatomy and somatic practices.
In 1975, Jane Ellison became actively involved in Vancouver's Western Front, one of Canada's first artist-run centers. In 1978, it was there that she founded her dance class, affectionately known as "Boing Boing," which have become legendary and still run today. As she moved into the 1980s, Jane trained in Body-Mind Centering with Bonnie Bainbridge, which remains foundational to her current practice.
Between 1991 and 2008, she was on faculty at Studio 58, Langara College?s acclaimed theatre school. There she developed applications of her work to train young actors.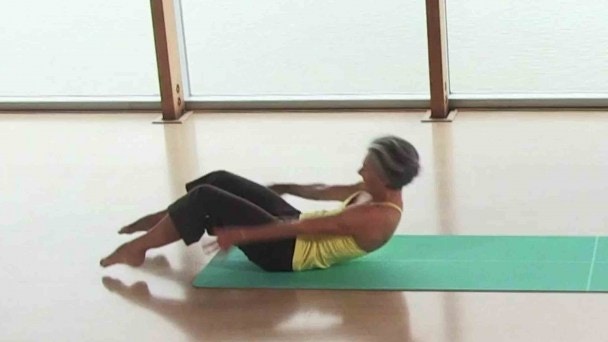 Jane Ellison
Yoga For Hip Loosening And Opening
One of the results of a sedentary life in front of a computer is holding and stiffness, especially in the hips. The fluid, sensuous warm-up for the hips and pelvis prepares you for deep stretches. Jane Ellison guides you in movement and release techniques taking the femur through its range of motion in the socket, helping to lubricate the hip socket. After warming up the joint, the following stretches will be more effective and satisfying. This class uses movement and release techniques to loosen soft tissue before doing classic poses.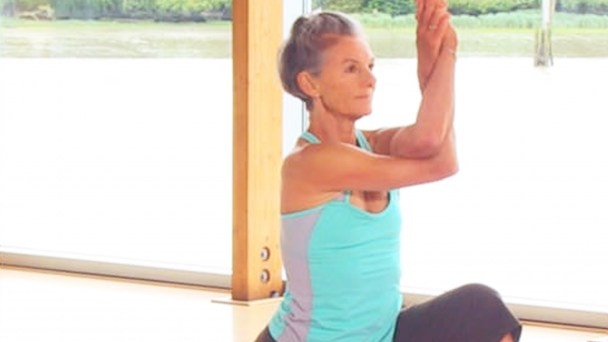 Jane Ellison
Runners Cool Down
After a run your muscles are warm and really can benefit from stretching with this short post-run class by Jane Ellison. This is the time to increase your flexibility and ensure injury prevention. This series moves fluidly through the whole body and specifically targets running muscles: calves, quads, hamstrings, hips, hip flexors, feet and ankles. This class grounds and centers after a run or sports, while stretching and lengthening leg muscles to help prevent running injuries.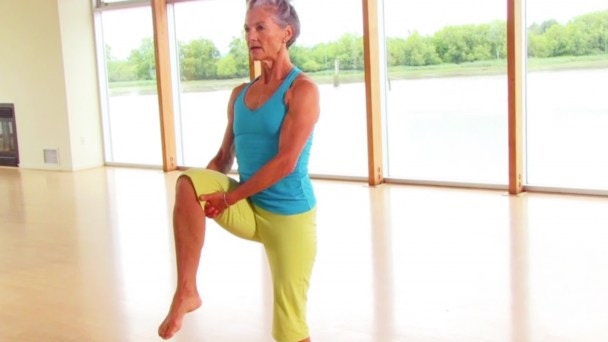 Jane Ellison
Get Ready to Run
A practice for runners to increase your heart rate and blood flow to your muscles, loosening and preparing joints for increased efficiency pre-run.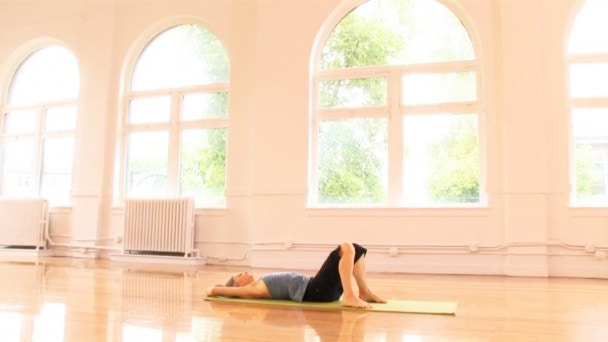 Jane Ellison
Lower Back Care and Core Support
In this video with Jane Ellison, focus first on developing awareness of the low back through gentle movements that free and mobilize lumbar joints and sacroiliac joints and release low back muscles. Then establishing support for low back: finding core and low abdominal awareness for effective strengthening.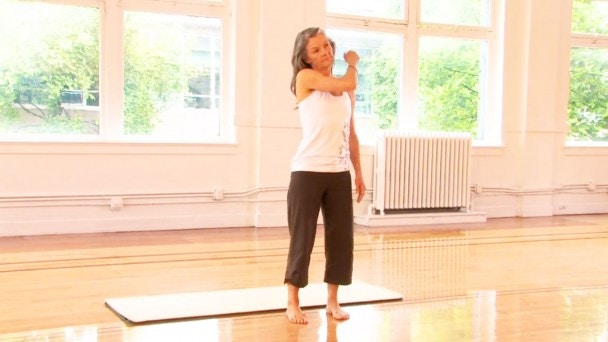 Jane Ellison
Releasing Neck and Shoulder Tension
Release habitual tension from your neck and shoulders with self-massage and repetitive passive movements.
Unlock all classes with your free trial.
✕
Log In
Forgot Password
Link Sent!