As an internationally celebrated yoga teacher, Sianna Sherman shares her passionate voice with devotion, deep practice and soulful teaching.
Founder of Rasa Yoga, Mythic Yoga Flow®, and the co-founder of Urban Priestess, a modern-day mystery school for women, Sherman weaves alignment, therapeutics, potent sequencing, mythology, Tantra and the power of the practices with accessibility for everyday transformation.
Having first discovered yoga in 1989, Sianna Sherman left the path of medicine for the unknown and mysterious path of yoga. With determination, surrender and fierce dedication, Sherman began multiple sojourns and pilgrimages throughout the world including several trips to India to fully immerse in the studies and practices of yoga. Today, Sherman is well respected as a teacher of teachers, and her mastery combines the knowledge of the traditional with contemporary wisdom.
Sianna Sherman?s Mythic Yoga Flow offerings have garnered a global following where she pours mythic consciousness into the embodied art of yoga with unbridled creativity and love. In 2008, she was featured in Yoga Journal as one of 21 talented young teachers shaping the future of yoga worldwide. She is a columnist for Origin magazine and has released her first yoga instructional DVD, Pranam, an inner journey of alchemy and alignment with the four elements.
Most recently, Sianna Sherman launched the Manifesto Movement, which calls out to all people to share their voice, declare their truth, and use their empowerment for the greater good of the collective whole. With immense respect for all traditions, Sherman bows to the light and wisdom of all her teachers on this path of the heart awakening.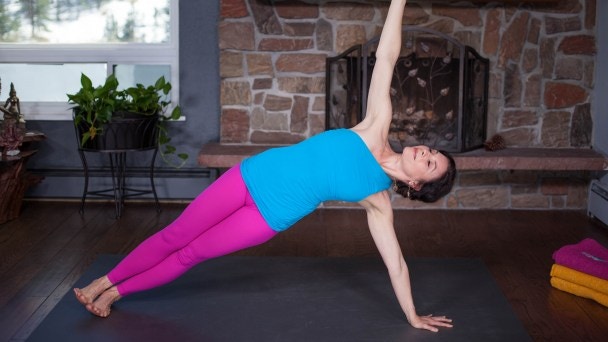 Sunrise Yoga
Phoenix Power
Embody the mythic phoenix and sing to the spirit of the sun in this lively practice and morning ritual flow. Use chant, flowing movement, mudra (gestures), and pranayama (breath work) to help you blaze bright. Challenge your inner fire through splits variations, hand balancing, strong standing poses, and shoulder opening.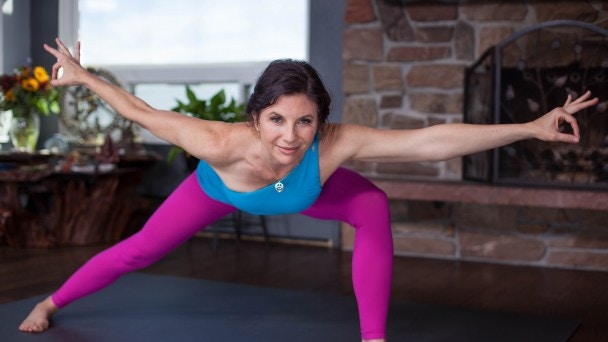 Sunrise Yoga
Heart Fire Flow
Ignite your heart fire in this warming and empowering practice. Through the goddess gayatri chant, mudra (hand gestures), yoga postures, and breath of fire, make energetic offerings into the alchemical fire of love, vibration, and wisdom.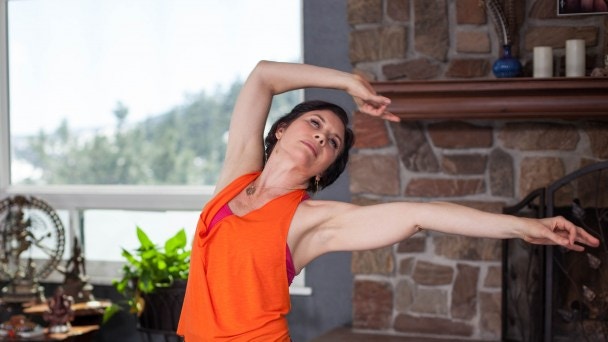 Sunrise Yoga
Radiant Ritual
Brighten your day with this fluid morning practice. Bathe in the etheral movement of devotion as you wake up your body for a radiant day. A garland of graceful movement, mantra, and pranayama (breath work), this class is a beautiful way to start each day.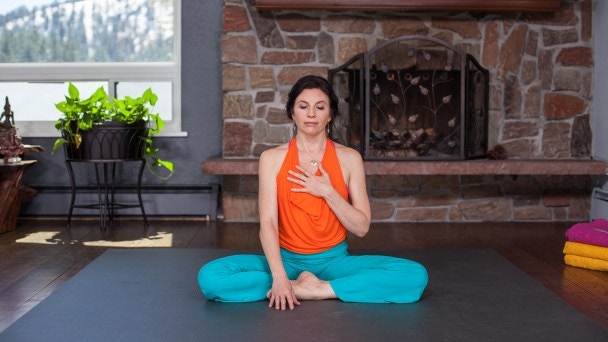 Sunrise Yoga
Sunrise Sadhana
Awaken your intention for the day in body, mind and heart with Sianna's Sunrise Sadhana class.
Unlock all classes with your free trial.
✕
Log In
Forgot Password
Link Sent!