Elizabeth Eats
Join Certified Health Coach and popular food blogger Elizabeth Rider as she shares her favorite recipes that are guaranteed to change the way you think about healthy home cooking.
Start Free Trial
Show Details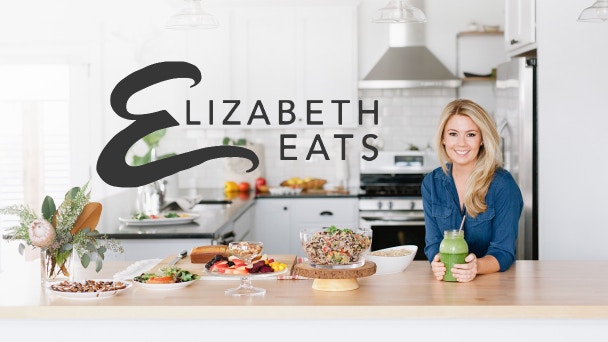 Elizabeth Eats (Preview)
Join Certified Health Coach and popular food blogger, Elizabeth Rider, as she shares her favorite recipes that are guaranteed to change the way you think about healthy home cooking. Her simple recipes and easy-to-make swaps recreate some of your favorite comfort foods and introduce you to entirely new soon-to-be favorites. Watch as she walks you through making each delicious dish step-by-step. Easy to follow, fun to watch, and delightful to sample, this fresh series will leave you looking forward to cooking your way to a healthier, happier you. No tofu, cardboard, or deprivation required.
2 seasons now available.
Elizabeth Eats -
Season 1

Episodes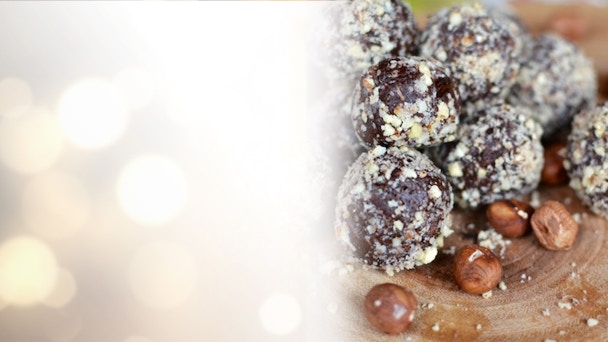 5 mins
No-Bake Chocolate Hazelnut Energy Bites
Tired of boring health food snacks? Try these easy, addictive, on-the-go energy bites; we've heard people call them a party-in-your-mouth. Using fiber and mineral-rich dates as a base, this chocolatey snack satisfies your sweet tooth and provides extra energy for your busy lifestyle.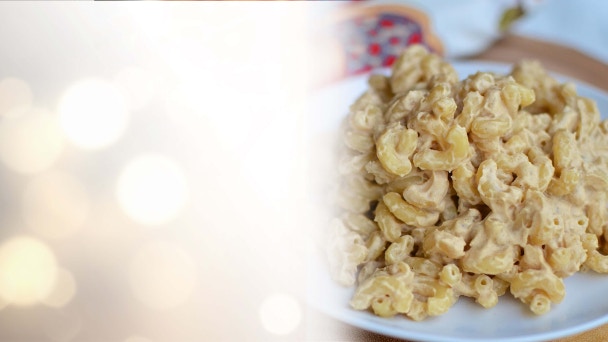 12 mins
The Best Ever Vegan Mac & Cheese
Enjoy Elizabeth's favorite healthy comfort food recipe of all time. After exhaustive research, Elizabeth creates a whole food alternative to vegan cheese, which is typically made with soy and full of processed ingredients. You've got to try this truly healthy and amazing way to make this traditional comfort food and relive some childhood memories! No guilt necessary.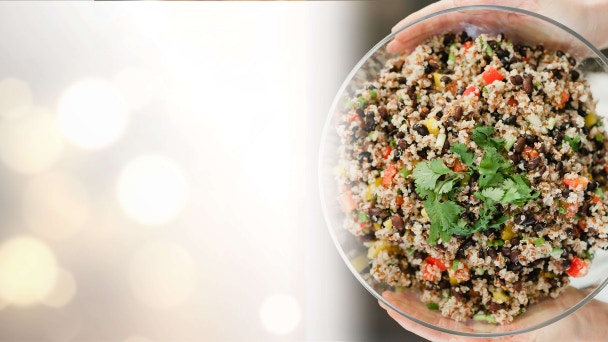 9 mins
Black Bean & Quinoa Superfood Salad
This easy, delicious dish will quickly become a family favorite; you don't even have to tell them it's healthy. Use it as a side dish for just about anything, or even serve it up as the main event. Elizabeth also shows you how to make perfectly cooked, great tasting quinoa every time. It's the perfect pasta replacement for gluten-conscious eaters.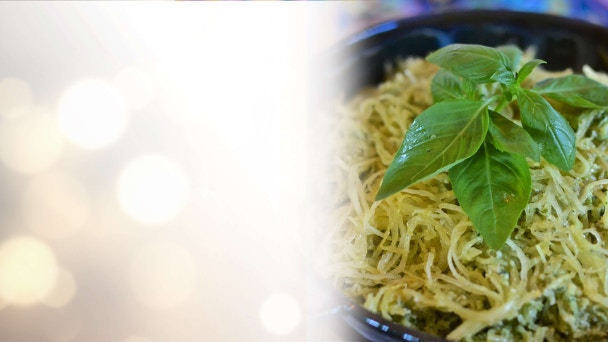 8 mins
Easy Cashew Basil Pesto with Spaghetti Squash Noodles
Love noodles? Then this one's for you. Kids and parents alike love this super tasty dish using spaghetti squash as an alternative to traditional pasta. The cashew pesto makes a wonderful sauce that adds a great cheesy, nutty flavor. This dish will quickly become a permanent addition to your family's recipe rotation. No one has to know that it's both gluten-free and dairy-free.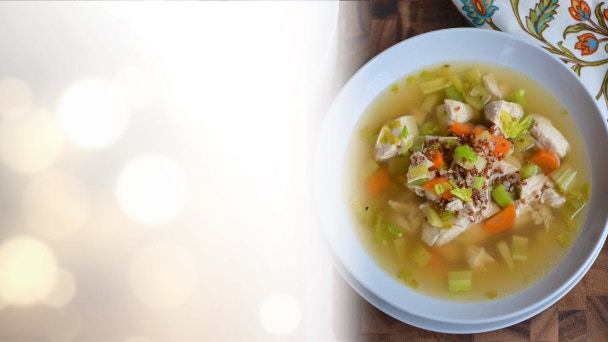 6 mins
Chicken Quinoa Soup with Homemade Bone Broth
Canned and most restaurant chicken soups are filled with MSG, a chemical that you definitely don't want to eat. Elizabeth starts off by showing you how to make your own bone broth at home; a food that's been around for hundreds of years and really does heal you from the inside out.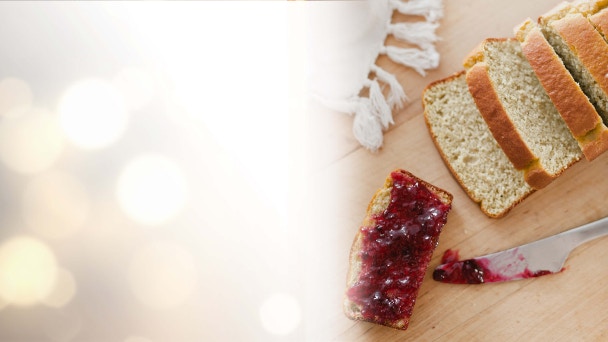 8 mins
Gluten-Free Almond Flour Bread with Easy Chia Seed Jam
If you've been looking to cut down on highly processed breads and starches, then you will love this episode. Elizabeth shows you how easy it is to whip up a delicious gluten-free, high protein, almond flour bread, and then shows you the secret trick to making a healthy and easy stove-top jam that's low in sugar but high in flavor.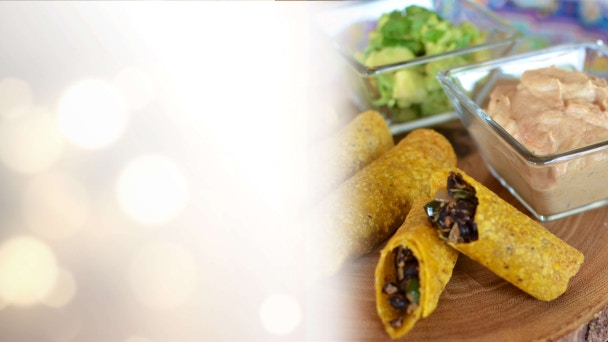 8 mins
Healthy Black Bean Taquitos with Dairy-Free Queso Dip
The ultimate treat! Elizabeth takes a typically unhealthy dish and shows you how to easily make healthy taquitos at home. You'll also learn the secret to making her whole food-based "queso" dip. These baked treats are gluten-free, dairy-free, and vegan, and packed full of protein, fiber and other plant nutrients. This will be a new family favorite!
Enter your email to start your free trial.
✕
Log In
Forgot Password
Link Sent!