Healthy Decadent Desserts
Enjoy the holidays with hundreds of healthy and delicious recipes from some of our favorite chefs.
Start Free Trial
Show Details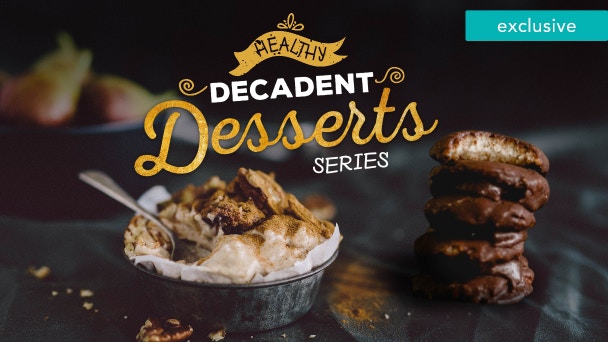 Healthy Decadent Desserts (Preview)
Don't miss out on your favorite sweet treats! The Food Matters Kitchen has created a Decadent Dessert recipe collection that caters to the gluten intolerant, dairy intolerant and those with nut allergies.
Perfect for the kitchen novice or the culinary king this collection of recipes combines simple ingredients and no fuss methods to create quick and delicious desserts that will impress your friends and family alike.
We all have a sweet tooth deep down, so treat yourself without overindulging in one of the Food Matters original desserts.
Healthy Decadent Desserts -
Season 1

Episodes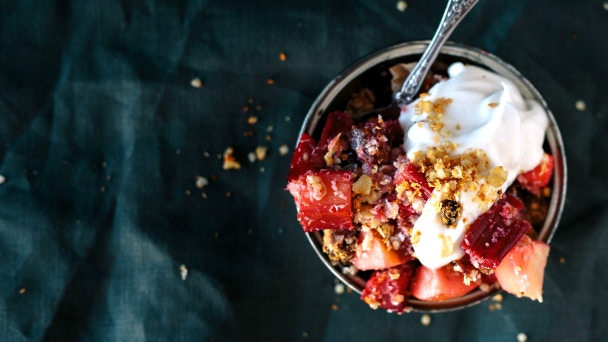 2 mins
Coconut Quinoa Crumble With Summer Fruits
Topped with a beautiful, golden quinoa and oat crumble, this will become a family favorite!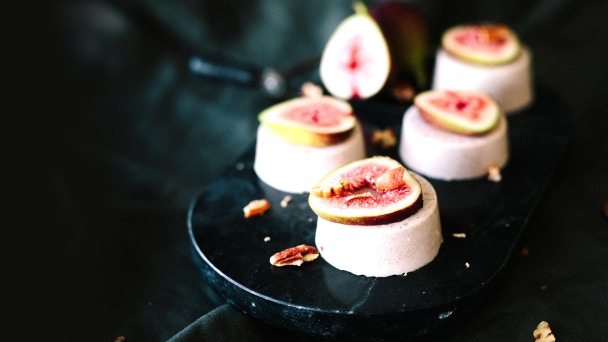 2 mins
Vanilla Panna Cotta with Grass-fed Gelatin
This vanilla panna cotta is a great one to make if you are beginning to use gelatin, and could easily be created into any flavor using your favorite fruits.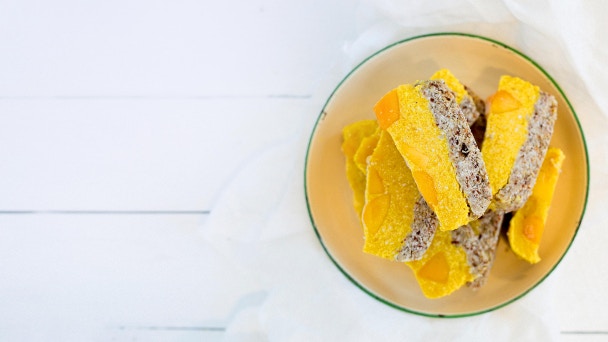 2 mins
Cultured Cheesecake with Nut Free Base
Free some dairy, nuts and refined sugar, this dessert is easy for our body to digest, with extra benefits from the probiotic rich ingredients: kefir and coconut yogurt!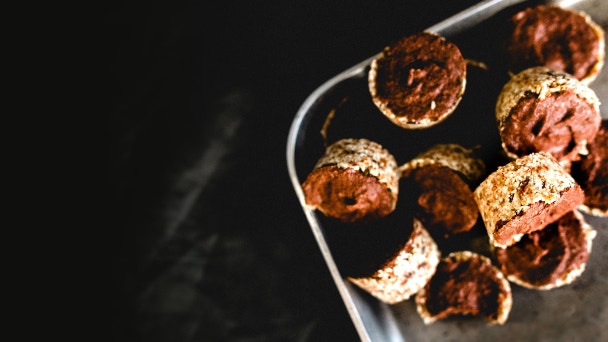 2 mins
No-Bake Salted Caramel Cups
There are few things that taste better to us than chocolate and caramel! No baking required… even better!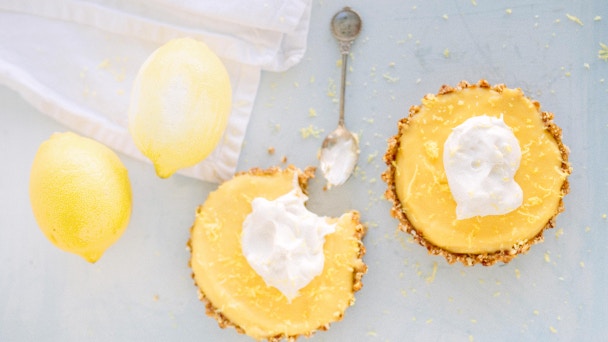 2 mins
Lemon Curd Tart
Many of you might cringe at us remaking such a classic dessert like the Lemon Curd Tart, but we promise this is just as good as the classic version you know and love… just healthier!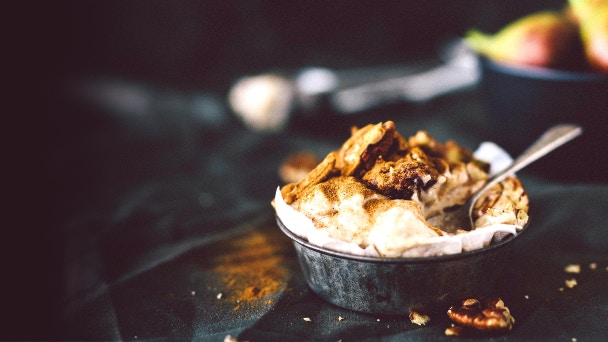 2 mins
Caramelized Figs with Nut Crunch and Coconut Ice Cream
We always have frozen bananas in the freezer for when the sweet tooth strikes! Add a few ingredients and you have the quickest and tastiest dessert!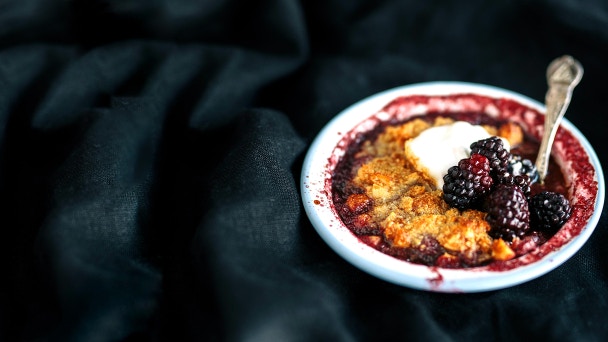 2 mins
Quick Raspberry Crumble
So quick to whip up whenever needed, as the ingredients are usually in our freezers or pantries. There's nothing fancy about it but the flavors are amazing!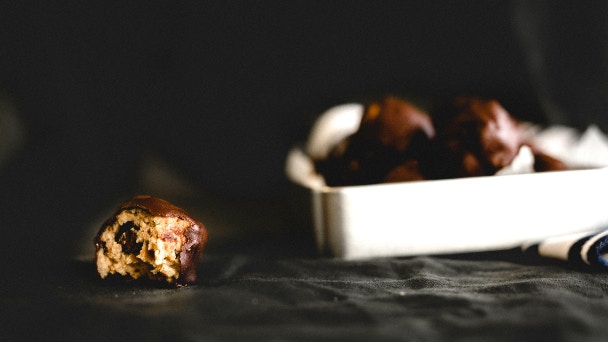 2 mins
Cookie Dough Bon Bons
One of the best things we love about creating healthy treats is experimenting with disguising healthy ingredients, usually vegetables. This time: chickpeas!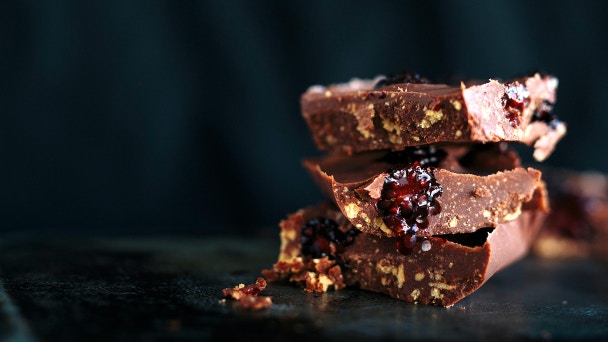 2 mins
Nut Butter Chocolate Fudge
The combination of healthy fats from the coconut oil and nut butter will leave you feeling satiated while offering your body a whole host of health benefits!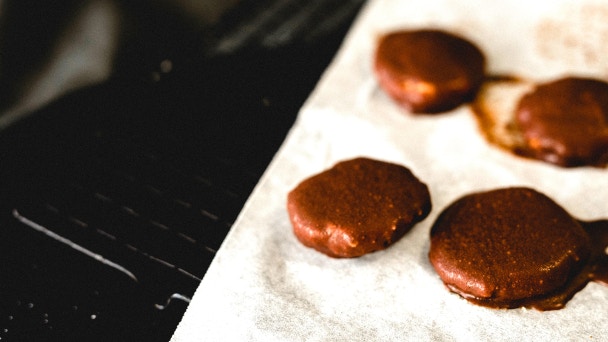 2 mins
Peppermint Patties
Raise your hand if you love Peppermint Patties! Now, raise your hand if you've ever read the ingredient list of these delicious Peppermint Patties?!
Enter your email to start your free trial.
✕
Log In
Forgot Password
Link Sent!