Cristi Christensen is the Director of Exhale Center for Sacred Movement in Venice, CA, where she is a passionate yoga and Core Fusion teacher.
A former elite-level gymnast and platform diver, she earned her degree in Kinesiology while training with the Olympic diving team. After an injury cut her Olympic dreams short, Christensen shifted her focus to helping others improve their level of fitness through personal training, Pilates, Core Fusion and yoga.
In 2004, Christi Christensen joined exhale, and has since studied extensively with world-renowned teachers, including Saul David Raye, Shiva Rea, Seane Corn, Elisabeth Halfpapp and Fred DeVito. Christensen has combined her teachings, practice, and bright energy into a dynamic and unique classroom style that translates into an infectious energy that her students can't help but feel during each class. Christensen has brought this energy across the globe, leading workshops, retreats, and bringing positivity with her to every corner of the earth.
When Christensen isn't teaching, globe-trotting, or keeping exhale Venice as the number one ranked yoga studio, you'll likely find her surfing, playing in her Venice backyard, or doing back flips on Venice Beach!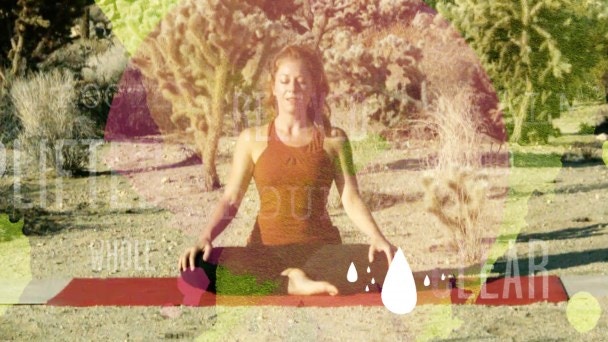 The Balanced You
Day 18: Earth
Sometimes you need to get back to basics in order to find your footing. Bells and whistles aside, we focus on the basic movements of our practice that keep us grounded - and keep us coming back to the mat. Cristi Christensen leads us through an Earth Prayer flow to reestablish our connection to the earth. Joshua Tree National Park serves as a beautiful background for this grounding class. Dig it. (See what we did there?)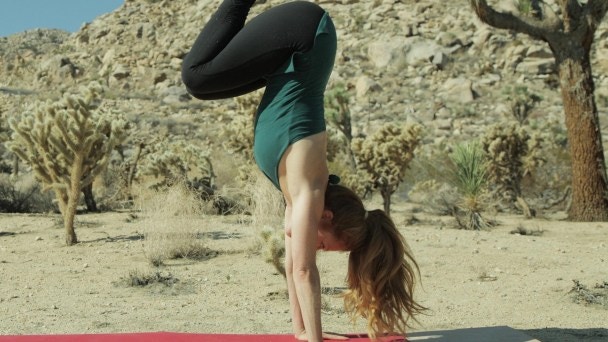 Cristi Christensen
Shake Off The Old
On this day join Cristi Christensen as she shakes off the old. Flow through this expressive vinyasa as your let go of stagnant energy. Create a new or continue to build a knowing relationship with yourself as you let go and take flight!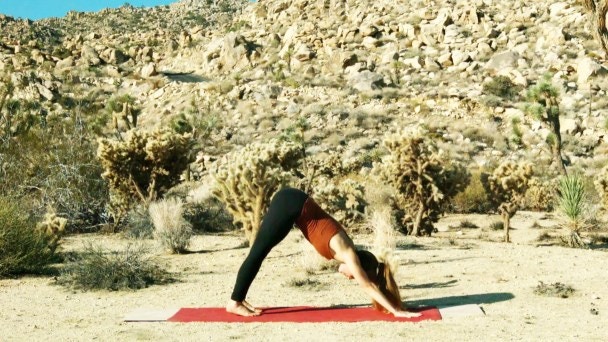 Cristi Christensen
Earth Prayer Yoga
Deepen your connection to your body and breath as you connect to the earth through wholesome expansion and a dynamic flow. Ease into your morning physically and mentally.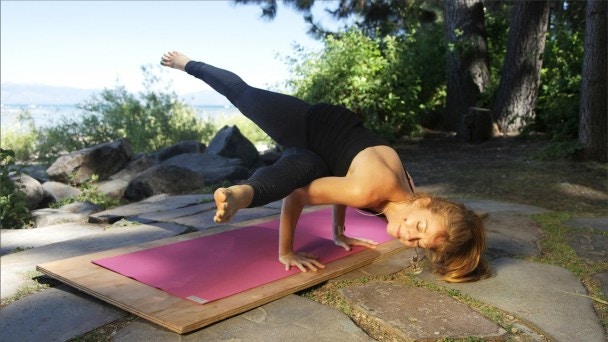 Cristi Christensen
Core Awakening
Ignite the energy of your third chakra and dive into your practice through this core-intensive class from Cristi Christensen. Transcend, transform, and cultivate your purpose as you stoke your inner fire! This video is part of our Core Challenge, More Core Please!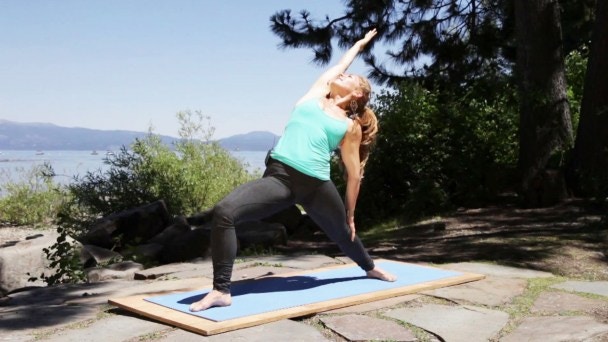 Cristi Christensen
Rise And Shine Flow
With Cristi Christensen as your guide, set the tone for your day by reconnecting to your inner strength through this energetic practice that will wake you up from the inside out. Class includes intention setting, standing sequences, core work, and meditation. This flowing sequence is accessible for everyday practice and is designed to nurture, awaken, and balance your body, mind and spirit. If you would like to enjoy savasana please take a little extra time for that on your own. Have a radiant day.
Unlock all classes with your free trial.
✕
Log In
Forgot Password
Link Sent!