First attracted to yoga in the late 90's following a series of running and sports-related injuries, Kerri Kelly left a thriving career in marketing to apply herself to empowering others through yoga.
Kelly has been instructing yoga for seven years and is always investigating many forms of yoga to guarantee creativity and stability in her classes.
Realizing the potential of yoga, Kerri Kelly views the practice not only as a way to revamp her body, but to heal her spiritually. Kelly's classes are known for their challenging but spirited energy, as she aims to improve her student's development of a sound body, a appeased mind, and a wholesome spirit.
Kerri Kelly has been exceedingly affected and inspired by teachers such as Janet Stone, Seane Corn, Desiree Rumbaugh, Max Strom and Rusty Wells. As an avid teacher of cross-training workshops throughout the Bay Area, Kelly created a Yoga for Runners program. She is currently the Director of Possibility for a non-profit, Off the Mat, and Into the World and is dedicated to assembling the yoga community around the sole purpose of creating definite social change.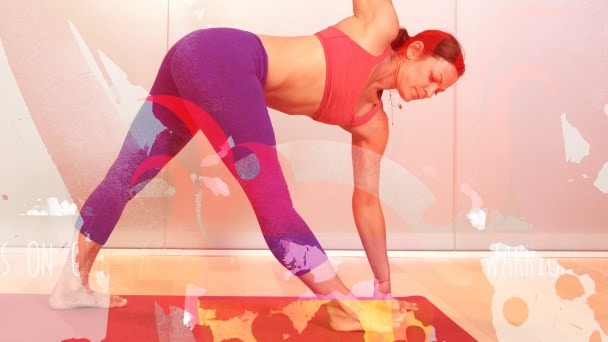 The Balanced You
Day 3: Fire
In yoga and other movement arts, our arms represent the flames of our practice, ignited in our body's center and radiating out through our limbs. Kerri Kelly pays special attention to our arms and upper body in this fiery and focused practice. Don't worry, she doesn't bite. Hard.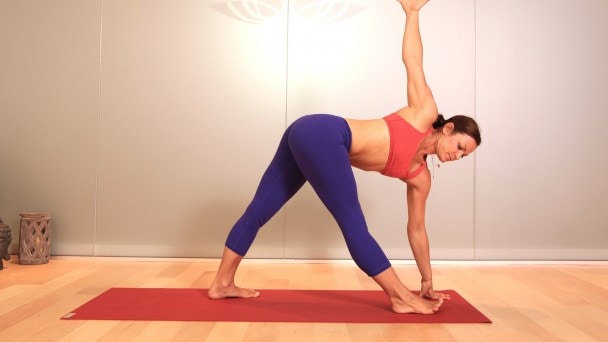 Yoga for Athletes
Yoga for Athletes: Happy Hamstrings
When the hamstrings are too tight, they pull the pelvis down into posterior tilt which can 1) add stress on lower back 2) cause misalignment in the hips/knees). So being more flexible is not just about feeling good, more comfortable, but about being healthy in your muscles and joints. In this practice with Kerri Kelly, we're going to strengthen and lengthen the lower body in different ways to enable a healthy environment for hamstring flexibility. Remember, in yoga, we're not looking to be gumby flexible but rather to develop structural flexibility and strength. This video is part of our Yoga for Athletes Guide.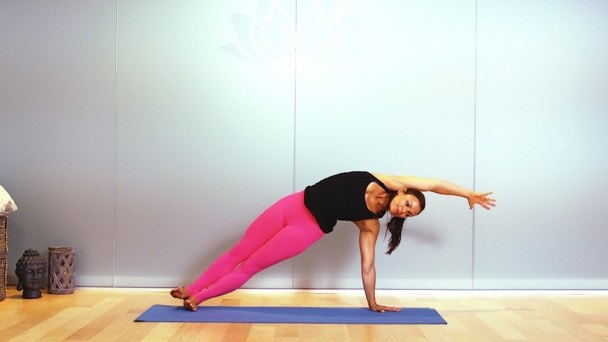 Yoga for Athletes
Yoga for Athletes: Whole Body Balance
In this class with Kerri Kelly we build on our foundation to support upper body opening and awakening. Upper body health is directly connected to the core strength and pelvic alignment. By bringing attention and awareness to this part of the body we enable a more receptive and balanced way of being on and off the mat. This video is part of our Yoga for Athletes Guide.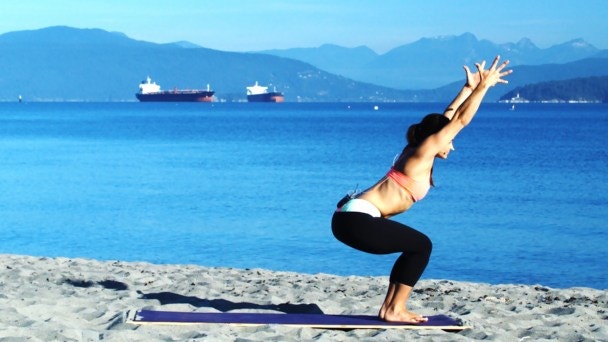 Yoga for Athletes
Yoga for Athletes: Root Down
This video with Kerri Kelly is designed with the athlete in mind: leveraging yoga's integrative approach to improve one's physical health AND enhance athletic ability. It's a challenging and fun practice emphasizing strength, core and flexibility and encouraging the entire body to become more integrated, receptive and healthy. Integrating yoga into your cross training routine can have significant benefits on your sport: promotes physical balance and strength throughout the whole body, increasing flexibility and range of motion (lengthens stride) and prevents injury. Yoga also encourages qualities of awareness and resiliency that can translate to your sport. This video is part of our Yoga for Athletes Guide.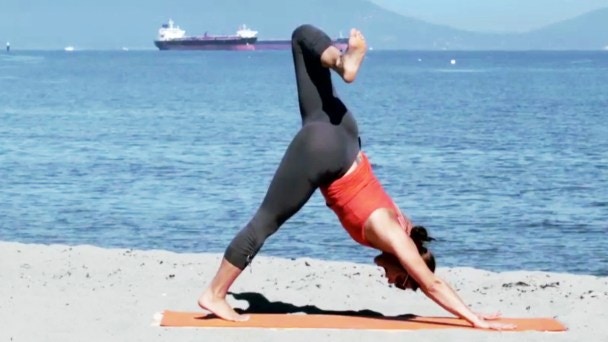 Kerri Kelly
Core Conditioning
Develop balance, harness efficiency, and increase your full-body awareness through this core themed class. As you connect to your core, you can also reconnect to your inner resiliency and power.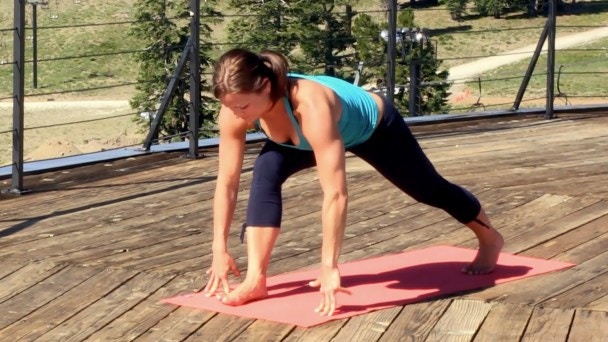 Kerri Kelly
Detox and Renew
Detoxify in mind and body in this invigorating practice comprised of grounded, standing, and balancing twists to leave you feeling rinsed out and ready to awaken to your potential.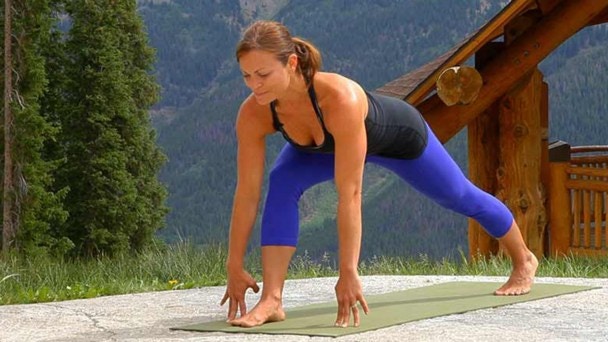 Kerri Kelly
Empowered Athlete
Bring your body back into balance with a sequence of flowing postures that will help open every corner and crevice of the hips. Great for cross-training and post-run.
Kerri Kelly
Awaken the Flow
Jumpstart the body, lubricate the joints, and wake up the spirit with breath and movement. Enjoy this opportunity to connect with your own authentic beat. Accompanied by Damon the Zen Drummer.
Unlock all classes with your free trial.
✕
Log In
Forgot Password
Link Sent!