Uma (Ashleigh) is Wyld's mamma, a yogini, beloved partner, mystic, eternal student, and lover of the goddess. She has been teaching therapeutic yoga, meditation and philosophy since 2005. Uma began a dedicated self-practice at a very young age in the pursuit of healing a spinal condition. Now, emerging from a traumatic transition into motherhood: a month-long induced coma and re-learning how to walk, her fiercely loving passion, capacity, and skillset for healing through embodiment are unparalleled. Grounded in a solid foundation of ancient teachings, Uma's offerings are a practical and comprehensive exploration of the mystical, energetic and contemplative practices of the yoga tradition.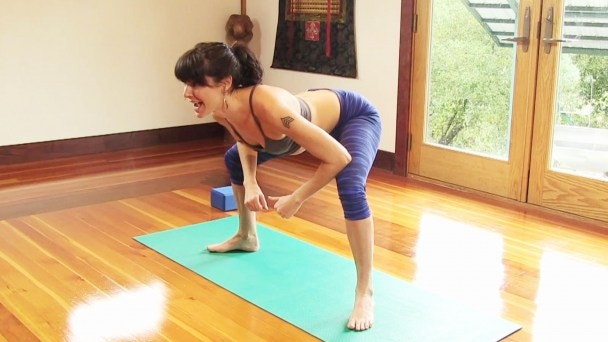 Uma Ashleigh Sergeant
Standing Poses for Spinal Health
Encourage more mobility, flexibility, and proper alignment in this workshop-style practice meant to increase your connection with your spine.Strengthen and lengthen your spinal curves through intentional movements and techniques in postures such as chair pose, extended side angle, and triangle pose. Props: block, rolled up blanket (optional)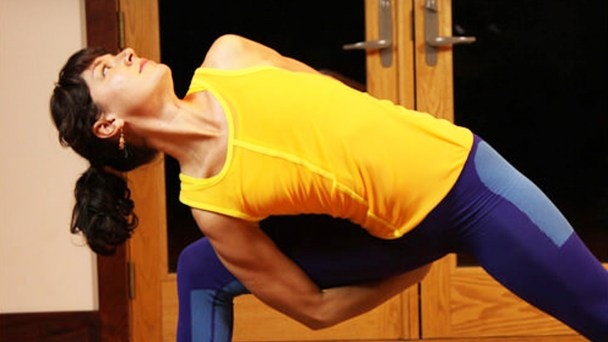 Uma Ashleigh Sergeant
Fiery Detox Flow
This fun, fast paced class with Ashleigh Sergeant will get your heart rate up and wring out the toxins. Work through a variety of twists, inversions and strength based asanas intended to build heat in your body and make you sweat!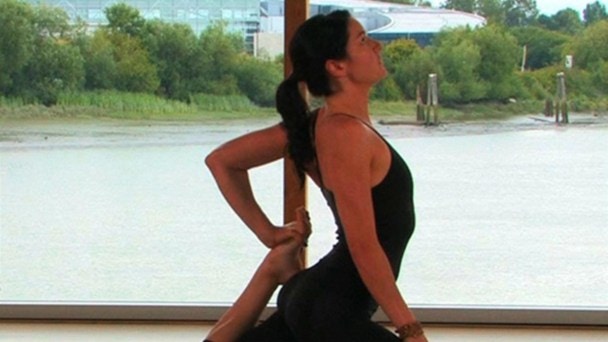 Uma Ashleigh Sergeant
The Dual Nature of Grace
The universe is infinitely supporting you. The revelatory power of Grace, the power which wakes you up to your Highest Self, comes in infinite forms. Sometimes Grace feels gentle and sweet. This is called Anugraha. Other times Grace pushes us and throws us in to a profound awakening. This energy is called Kripa. In every case, you are held by Grace's current. When you remember this, you grow.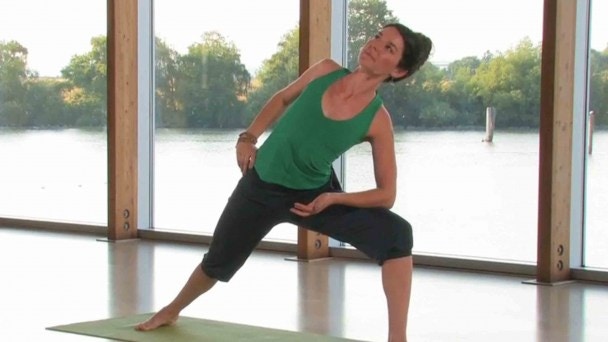 Uma Ashleigh Sergeant
Anusara for Head, Neck, and Shoulders
Incorporate alignment principles to free yourself from discomfort and stiffness in your shoulders, neck, and head. Strengthen the body through step-by-step breakdowns of postures moving from common misalignments to precise and proper alignment for freedom and expansion.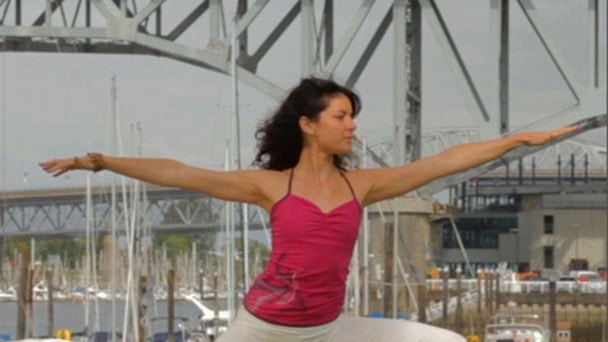 Uma Ashleigh Sergeant
Sammelana Dharma and Shri
How do we live a life within the boundaries of what is expected of us while still trying to evolve beyond our wildest dreams? Dharma tells us "how" to live in the world, what is right, what is wrong and what boundaries we must follow to maintain safety and order. Shri is the invitation into more—infinitely more. Shri invites us to challenge our firmest boundaries in the search for expansion. The practice of sammelana or "melding" teaches us how to apply 100% of each of these in order to forge our unique path while holding strong to necessary boundaries. Explore deep hip openers and forward bends in this inspiring and grounded practice.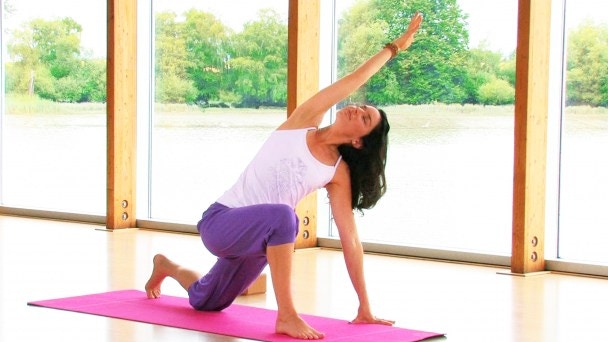 Uma Ashleigh Sergeant
Morning Ritual
Set your intention and awaken the body, mind, and breath in this vigorous practice. Move into full extended side angle pose and half moon pose, then finish with a short meditation.
Show more of Uma's classes
Unlock all classes with your free trial.
✕
Log In
Forgot Password
Link Sent!