Uma (Ashleigh) is Wyld's mamma, a yogini, beloved partner, mystic, eternal student, and lover of the goddess. She has been teaching therapeutic yoga, meditation and philosophy since 2005. Uma began a dedicated self-practice at a very young age in the pursuit of healing a spinal condition. Now, emerging from a traumatic transition into motherhood: a month-long induced coma and re-learning how to walk, her fiercely loving passion, capacity, and skillset for healing through embodiment are unparalleled. Grounded in a solid foundation of ancient teachings, Uma's offerings are a practical and comprehensive exploration of the mystical, energetic and contemplative practices of the yoga tradition.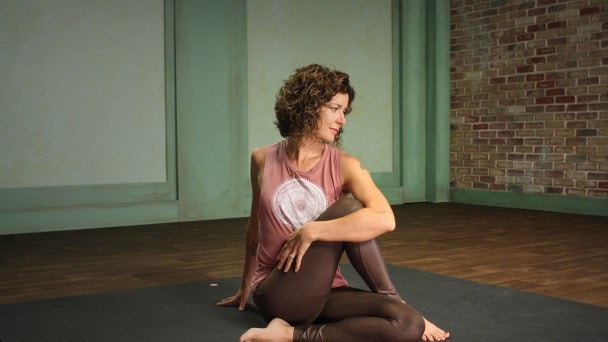 Shapeshift: Exploring Movement & Emotions
Fear to Power: Balance Your Core
In this slow paced class, focus on the solar plexus, our body's natural center for self-regulation and nourishment, letting go of the grips of worry and restoring our personal power. Lengthen and broaden the psoas muscle to open the diaphragm, increase breath capacity, and relieve stress on the kidneys and adrenal glands.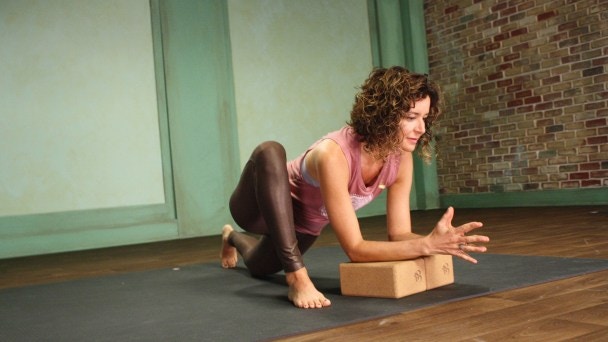 Shapeshift: Exploring Movement & Emotions
Loneliness to Connection: Unlock Your Pelvis
Unlock and restore movement in your entire pelvis, reproductive organs, and lower digestive tract by twisting, opening the groins, releasing the outer hips, opening the pelvic floor, and balancing the sacrum. Dynamic movements, intricate somatics, and powerful visualization techniques will give you a lasting experience of your truly abundant nature. In this class, you will nourish and ground your vital life force in order to transform feelings of emptiness and loneliness into fullness and connection.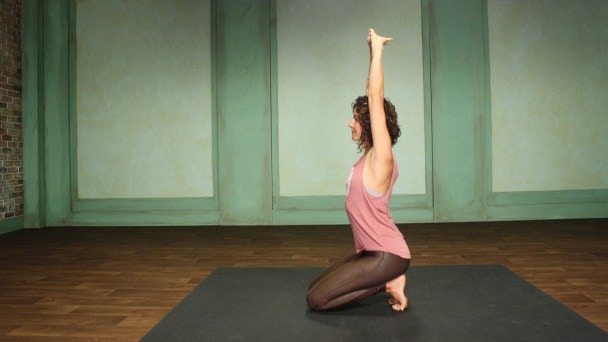 Shapeshift: Exploring Movement & Emotions
Stress to Strength: Activate Your Feet and Legs
Build your arches, open your feet, and strengthen your legs to ground the stimulus of everyday life and turn it into your personal strength. Your feet, ankles and legs are your root system, and they must be open and strong in order for you to take the frenetic energy of daily life and turn it into nourishment.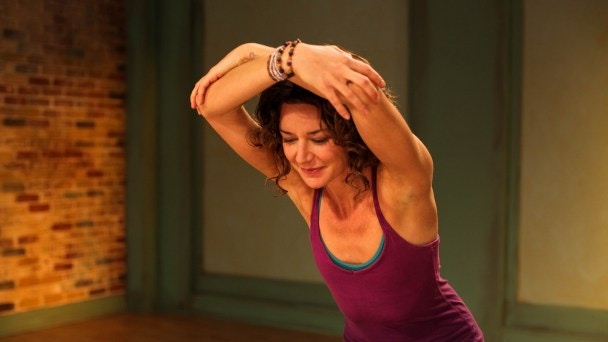 Sunrise Yoga
Bow to the Light
This slow moving and simple practice of sun salutation variations offers a beautiful start for your day. In this moving prayer, gain steady recognition of the light in all things.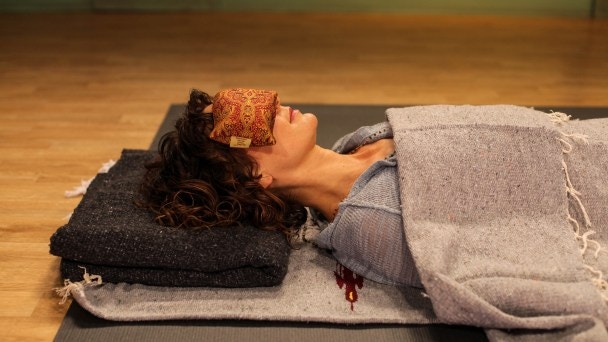 Sunrise Yoga
Yoga Nidra
Relax into the promise of a new day and meet new opportunities from a grounded and clear space, with this morning nidra practice. A meditation lying down, this powerful way to greet the day will restore all of the bodily systems and shift you into an emotional state of optimism and opportunity.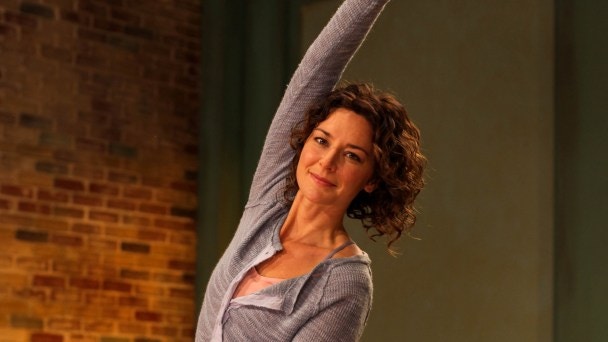 Sunrise Yoga
Breath of Life
A gentle movement and breath practice that will nourish your cells, flood your brain with oxygen, and clear your mind to prepare for the day. Explore pranayama (breathwork) practices seated and lying down, then move through some physical shapes to allow you to receive the divine breath of the universe, a potent source of your power. Breathe fresh energy into the new day!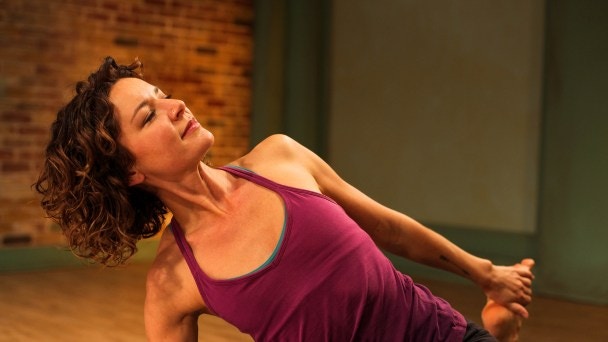 Sunrise Yoga
Morning Ritual
A new take on an old favorite! Join Ashleigh for a short, effective and nourishing asana practice that will awaken, enliven, and ground your entire being.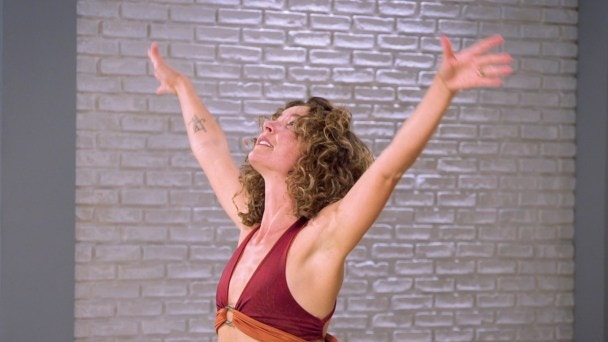 Uma Ashleigh Sergeant
Stoke
Enjoy this slow flow designed to create a strong connection to your core power by cultivating engagement in your front body as you prepare for mindful back bending. You will also learn how to skillfully engage mula bandha and uddiyana bandha in order to tap into your central line of power, stoking the creative fire deep in your belly.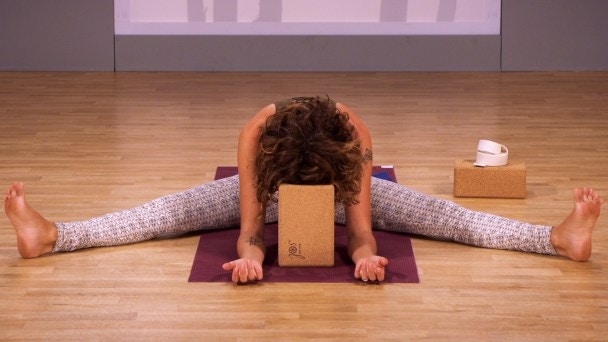 Uma Ashleigh Sergeant
Contain
Drop into the spacious container of your inner world. Use this practice to find space between your thoughts, relaxing into the meditative states present in each moment. Utilize standing balancing poses and yin-style seated postures to drop into the here and now.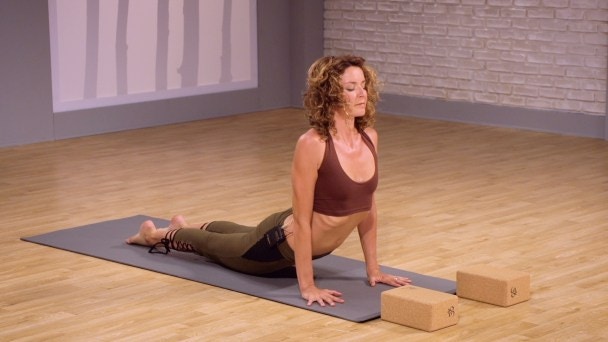 Uma Ashleigh Sergeant
Anchor
Use this slow flowing practice to anchor your awareness in breath and steady movement. The strong standing poses and balancing postures will help you find connection in your feet.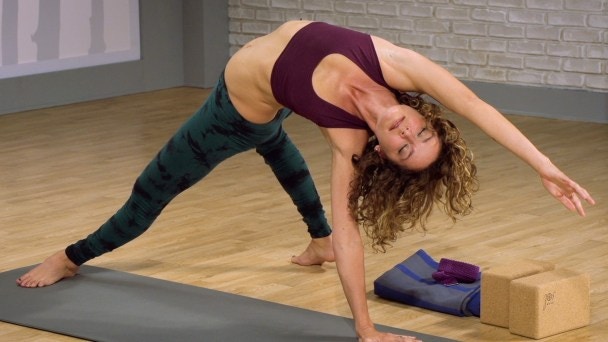 Uma Ashleigh Sergeant
Permeate
Enjoy fluid motions, spinal undulations, and non-linear movements in this slow flow designed to open your hips, strengthen your core, and unlock stuck energy in your spine as you work toward arm balances and heart openers. Let breath permeate throughout your body for higher consciousness.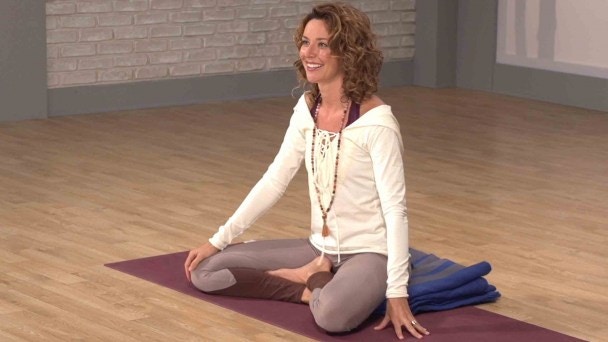 The Science of Happiness
Evolutionary Emotions of the Limbic System
A meditation to bring awareness to your limbic system. The limbic system is sometimes called the "emotional brain" or "mammalian brain," and is responsible for our emotional identity as it relates to past experiences, memories, and recurring emotional patterns. Learn to locate emotional patterns within your physical body in order to unlock, alchemize, and release patterns that keep you feeling stuck.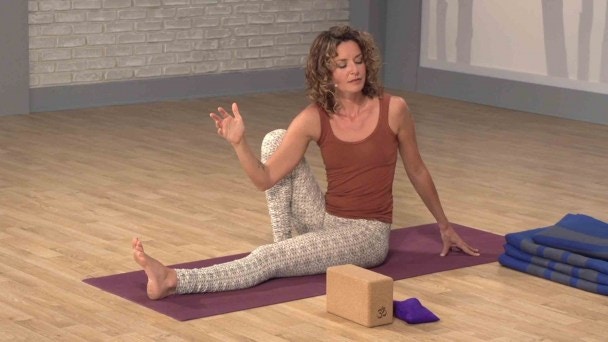 The Science of Happiness
Rest and Digest - Parasympathetic Nervous System
The parasympathetic nervous system, also known as the "rest and digest" system, governs the body's capacity to create homeostasis, balance, and to drop into a deep state of relaxation. Explore a deep practice of twists and yoga nidra to relieve feelings of anxiety, restlessness, or sleeplessness.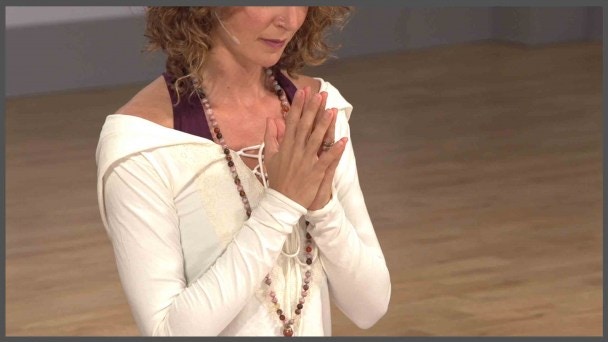 The Science of Happiness
New Neural Pathways
In the second episode of Ashleigh Sergeant's The Science of Happiness series, she shares the nourishment that can come from meditation.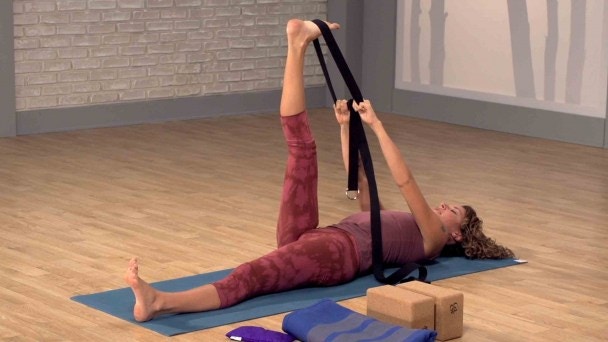 The Science of Happiness
Fight or Flight - Rewriting Your Stress Response
Learn to rewrite your unconscious response to stress. Through conscious breath work, structured concentration, and practice in moving through perceived "danger" we can learn to shift our stress responses so we are no longer subject to our feelings of anxiety and unrest.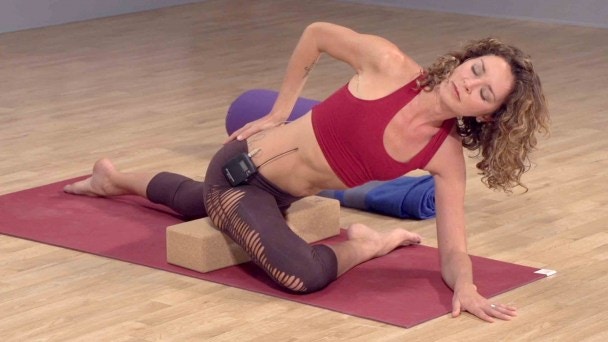 Activate Your Creative Core
Core Restore
This skillful restorative class stays low to the ground and kicks in the parasympathetic nervous system, creates space for the vital organs and ensures deep assimilation of all core work. Digestion and assimilation are two primary and essential functions of a healthy, balanced core. All muscles need to be lengthened and released to counterbalance engagement and strength. This class is not to be missed if you want to truly rewrite any negative patterns in your belly and/or creative energy.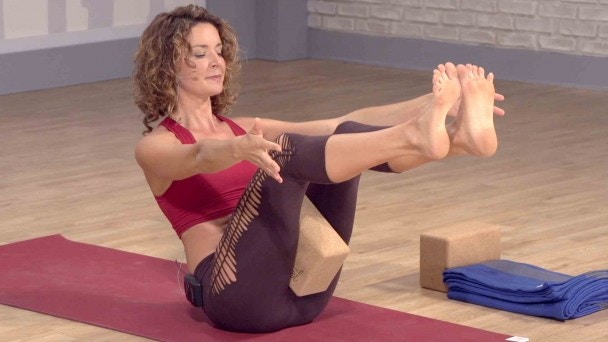 Activate Your Creative Core
Collective Core Flow
This creative, strength-based sequence explores all aspects of core power from the energetics of the second and third chakras to the essential stabilizing muscles of the glutes and deep abdominals. This slow flow sequence includes inversions, detailed alignment cues, articulate breath instructions, and a seated meditation.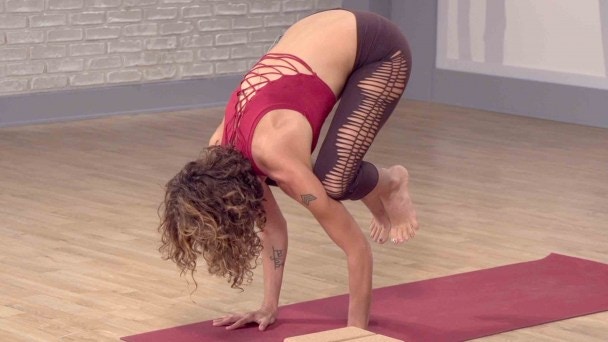 Activate Your Creative Core
Personal Will Meets Divine Will
Explore the relationship between your glutes, core, and shoulders as synergists. Together these areas create a container for your creative energy to flow. As you blend the the grounding energy of your lower body into relationship with the insight of your mind's intuition, you will unify the channel of your personal power and divine will.
Show more of Uma's classes
Unlock all classes with your free trial.
✕
Log In
Forgot Password
Link Sent!