Beginning her life-long love affair with yoga in the early 90s, Faith Hunter is a next generation yoga teacher, who blends classic yogic principles and real world personal experiences into an integrated flow that is totally grounded.
She is the creator of Spiritually Fly, a philosophy that celebrates every moment of life, and uses yoga's tools of sound, both chanting & music, breath, and movement, in a fresh and modern way to encourage students to embrace their unique flow in life - on and off the mat. Her passionate and free-spirited teaching style is influenced by her study in Vinyasa, Ashtanga and Kundalini.
Faith Hunter also owns Embrace Yoga DC, yoga training & community center located in Adams Morgan - a multicultural nest of Washington DC. Both 200 and 500 level yoga certifications are offered. Always eager to learn, explore, and share, Faith is an inspiring and generous mentor to yoga practitioners of all skill levels.
A talented yoga teacher & lifestylelist, sprinkled with a dash of Louisiana charm, Faith Hunter first began yoga as a way to cope as her beloved brother Michael was dying from a complication related to AIDS. Through meditation and mindfulness Faith was able to release her fears and experience an awakening from within. From that day forward, she committed herself to sharing these practices with the world.
Today, Faith Hunter is a global yoga teacher with a passion for beauty, movement, love, and soul freedom. A favorite choice for mass yoga gatherings, Faith has taught at yoga at the Great Lawn, the Cherry Blossom Festival in Washington DC, and The White House Easter Egg Roll. Faith is an esteemed faculty for Yoga Nation on Tour as well as Kripalu. She tours internationally teaching yoga workshops, teacher trainings, and public appearances. Faith is also a media darling having graced the covers of Yoga Journal, Om Yoga & Lifestyle, Origin Magazine, and Sweat Equity. She has also appeared in Essence, Black Enterprise, Washington Post, several other publications, and numerous blogs.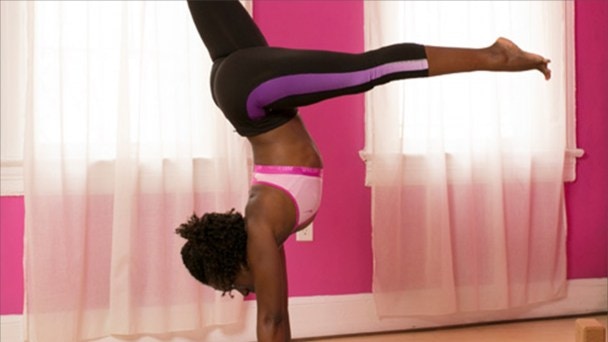 Faith Hunter
Fire, Flow and Fly
This energizing core class with Faith Hunter will give you a refreshing kickstart. Beginning with a fiery core routine, Faith moves into several flow sequences to help you engage, have fun, and fly. This video is part of our Core Challenge, More Core Please!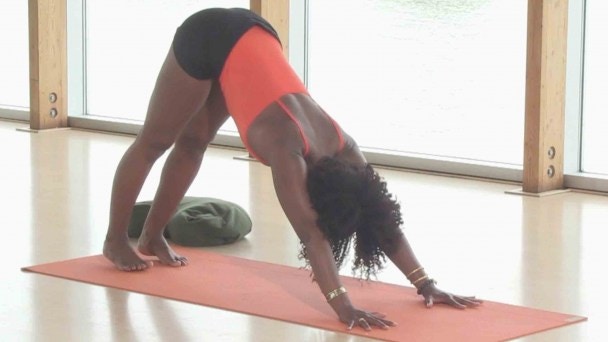 Faith Hunter
Freedom to Create
This flowing and energizing practice supports your second chakra (svasthisana) to create flow and inspired action in your body and life. Encourage abundance and freedom through twists, standing postures, hip openers, arm balances, and breath work.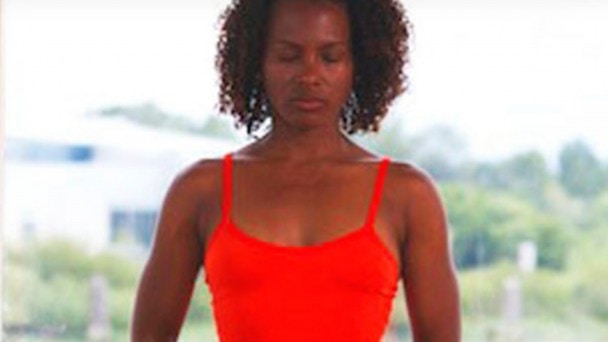 Faith Hunter
Educational tips on the Second Chakra
Dive into a brief explanation of how the second chakra energy balances and imbalances in the body. Explore the fluid nature of the second chakra and how it effects creativity, change, intention setting, and sexual health.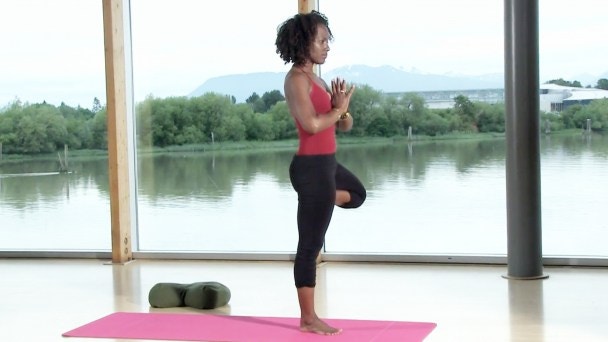 Faith Hunter
Stability and Balance
Faith Hunter will guide you through a grounding vinyasa practice inspired by the 1st Chakra (Muladhara – Base of the Spine). This class is designed to create stability and balance, while helping you feel connected to "Mother Earth." The practice will include standing postures, balancing postures, seated postures, and meditation. You will secure, rooted and grounded to your wonderful life.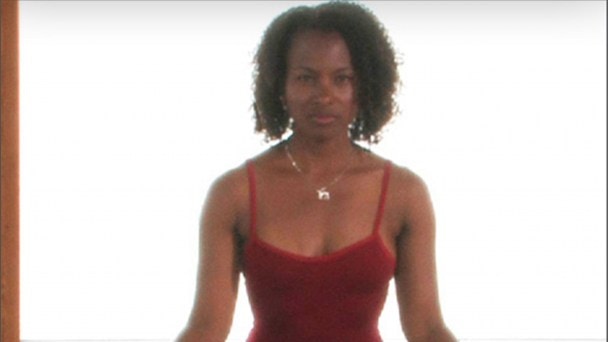 Faith Hunter
Educational Tips on the First Chakra
Faith Hunter provides a brief explanation of the 1st Chakra to include balance and imbalance as well as methods and techniques for balancing the chakra. Closing with a seated meditation, mudra and pranayama.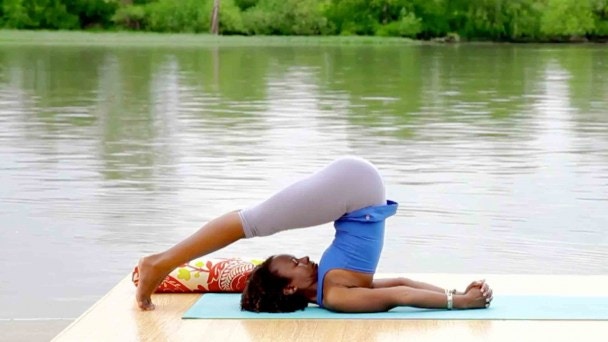 Faith Hunter
Stand In Your Truth
Open yourself up for authentic expression through this practice designed to remove blockages from your vishuddhi chakra (throat energy center). Flow through standing postures, backbends, and floor-based postures leading up to camel pose and shoulderstand. Focus on creating opening in your shoulders, neck, and heart to express yourself with honest communication and a genuine sense of compassion.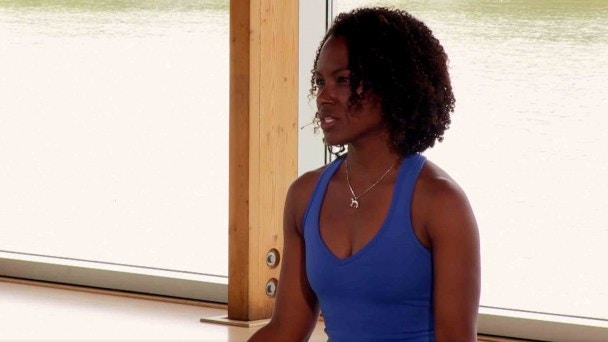 Faith Hunter
Educational Tips on the Fifth Chakra
Faith Hunter discusses how balancing the Visuddhi chakra, the fifth chakra, can deeply purify and clarify your connection to the world and your inner truth. She teaches us here how stimulating this doorway to conscious communication and listening, has the ability to connect us fully to our inner and outer worlds.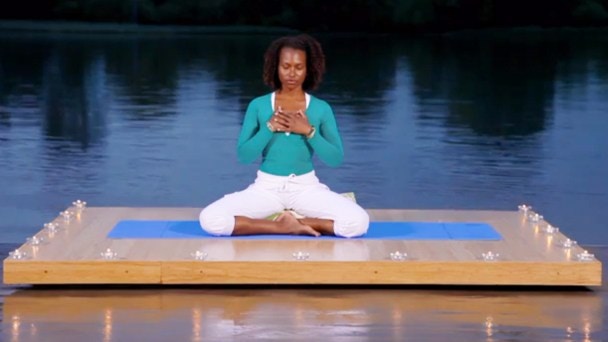 Faith Hunter
Peace Within
De-stress and relax in this soothing practice designed to help calm your inner chatter and find peace within your heart. Settle into long poses of forward folds, twists, and heart-openers.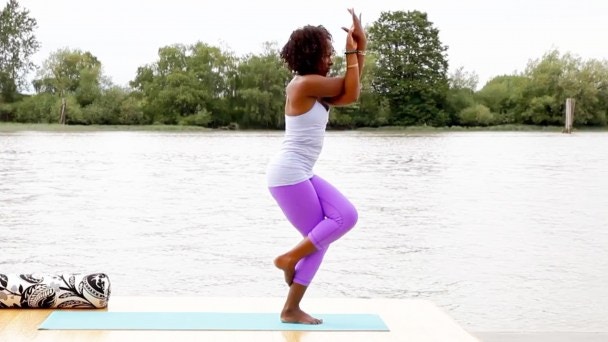 Faith Hunter
Shiva Flow
Inspired by Lord Shiva, Faith will take you on a playful, energetic, and joyous flow that will encourage a sense of power and grace. This festive dance in the fire will include balancing postures, twists, binds, and flowing movements to ignite the soul.
Show more of Faith's classes
Unlock all classes with your free trial.
✕
Log In
Forgot Password
Link Sent!