Creator of the best selling dvd series "Prenatal Vinyasa Yoga," Jennifer More has studied yoga for the past sixteen years with a variety of teachers, including master yoga teacher Doug Swenson.
In addition to being a registered teacher with the Yoga Alliance as an ERYT-500 Vinyasa and Prenatal Yoga (RPYT), she is also a doula, doula trainer, and owner of Dolphin Doula; a certified master clinical and medical hypnotherapist, childbirth educator, and a mother.
Jennifer More's passion for yoga and eating well comes from her belief that every woman deserves an amazing life and it is our responsibility to show the world the best version of ourselves. She has taught thousands of prenatal yoga classes and seen the powerful effect that doing prenatal yoga can have on a woman's body, self confidence, childbirth experience, and postpartum recovery. Moore uses her training and experience to help women feel strong and powerful in their birth experiences and in their lives.
Jennifer has held Prenatal Vinyasa Yoga teacher trainings in more than 10 countries including locations in Bali, Asia, South America, Europe and the US among others. She enjoys continuously learning about birth from every place she visits and has attended over 450 births as a doula. Her DVDs have received noteworthy mentions in The New York Times, Fit Pregnancy, and Pregnancy Magazine and received the "Top Gear of the Year" award in 2007 from ShapeYou.com.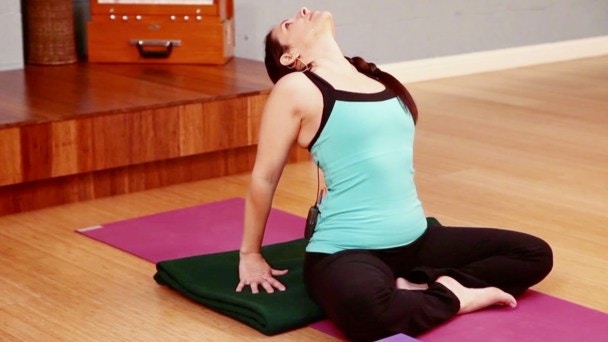 Jennifer More
Postnatal Vinyasa
This half hour postnatal yoga practice from Jennifer Wolfe More will help prepare your body to transition safely back to your regular yoga classes. May it help you reconnect with your body as you grow stronger day by day and reinforce all precautions that those who have recently given birth need to observe.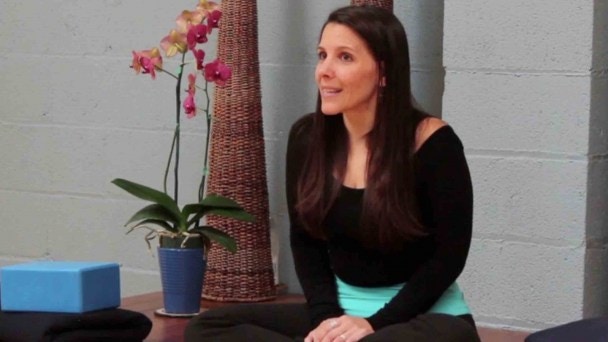 Jennifer More
Postnatal Precautions
Learn a few helpful tips as a new mom embarking on a postnatal yoga practice. Because all pregnancies and bodies are different, start investigating what is going to support you most during this time.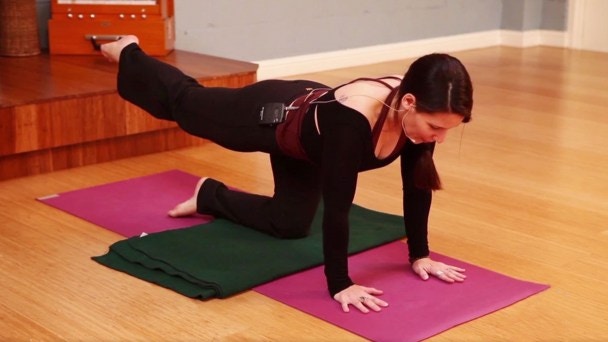 Jennifer More
Postnatal Vinyasa Yoga 15 Minute Practice
This mini postnatal practice is designed to support your transition back to yoga after having your baby as your body recovers from giving birth. Lengthen and strengthen your body through split leg lunges, chair pose, forward folds, and strong warrior poses leading poses to feel grounded and reconnected in mind and body.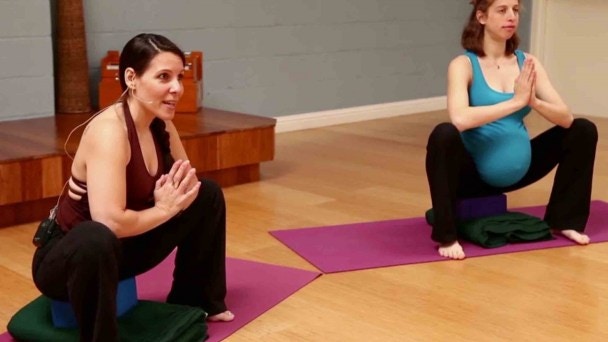 Jennifer More
Gentle Prenatal Flow
Explore a calming practice that helps you to get in touch with your changing body to find comfort and preparation for childbirth. Find a series of seated and standing postures that can feel good throughout every phase of pregnancy and even into childbirth.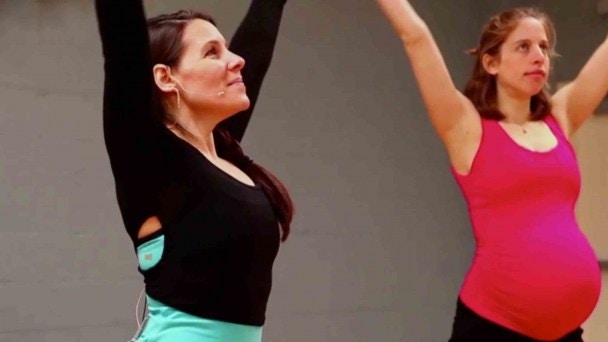 Jennifer More
Prenatal Vinyasa Yoga
Move through a gentle steady flow of postures designed for pregnancy. Get grounded in your breath, move slowly through strenghtening standing postures, hip openers, and squats to express the beauty of the changes within.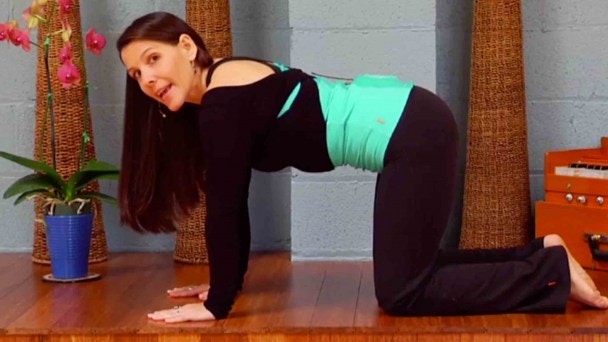 Jennifer More
Prenatal Precautions
A short talk on the benefits and contraindications of prenatal yoga including a mini workshop on how to perform variations of prenatal chatarunga. Although yoga is generally considered a safe form of exercise during pregnancy, every body is different. Stay mindful and educated as you begin your prenatal yoga journey.
Unlock all classes with your free trial.
✕
Log In
Forgot Password
Link Sent!