Seeking a deeper connection to his physical self, Jesse Enright, founder of SmartYoga, began actively pursuing the art of yoga fifteen years ago.
His teaching style combines deep breath work, powerful flowing movements and meticulous alignment, all while maintaining a fun and lighthearted approach. Today, Enright is a full time yoga teacher, having completed the Downward Dog Yoga Centre's teacher training and apprenticeship program, as well as additional teacher training programs in Vijnana Yoga with Gioia Irwin and Yoga Therapeutics with Doug Keller.
Using his training in Craniosacral Therapy and his certification in the Muscle, Balance and Function system of biomechanical re-education, Jesse Enright emphasizes anatomical education to both empower and instill in students a love and respect for the amazing design of the human body. He has developed extensive curriculum and taught alignment and anatomy for teacher training programs since 2003. Enright believes the actual practice of yoga is not in the postures or movements themselves but in the way in which we consciously respond to the challenges that they represent. Enright wants his students to understand that yoga requires an intelligent and deliberate response, which is why he calls his classes SmartYoga.
In 2004, Jesse Enright applied his keen interest in anatomy, biomechanics and hatha yoga to found SmartYoga. In this approach dedicated to an objective and scientific study of yoga postures and their effect on the human body, Enright combines deep conscious breath work, powerful flowing movements and meticulous alignment. He has a private yoga therapeutics practice working with individuals, doctors, massage therapists and chiropractors to develop personalized yoga programs for people with pain and injury.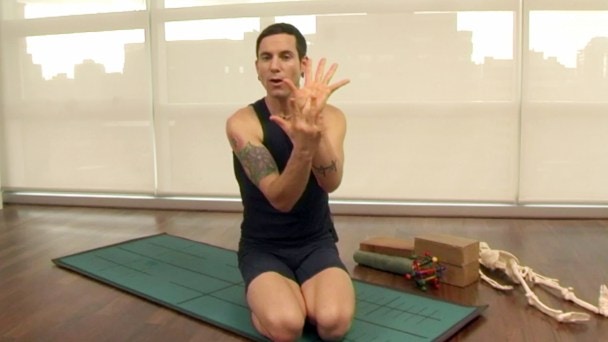 Jesse Enright
Wrist Safety in Yoga Poses
Examine the anatomy of the wrist and hand to better improve your understanding of all yoga poses that require the hands touching the ground.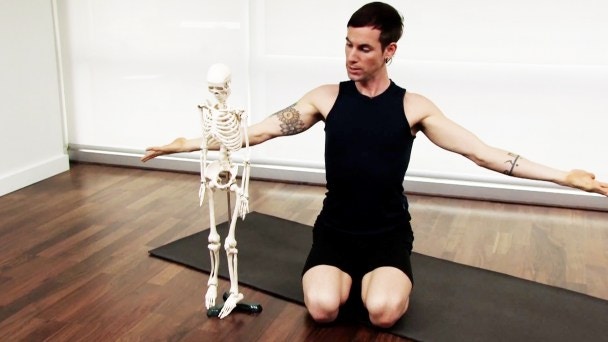 Jesse Enright
Preventing Shoulder Impingement
Discover the key to proper shoulder alignment in your yoga practice through this workshop on shoulder impingement.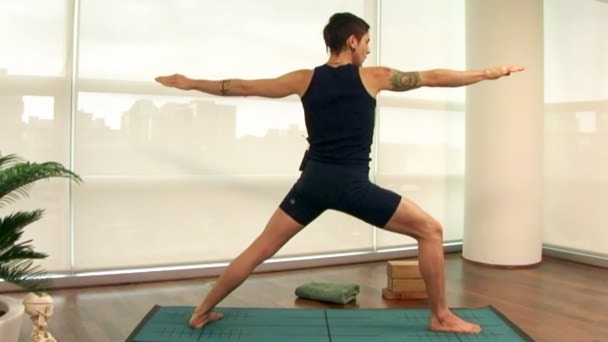 Jesse Enright
Yoga Tip - Standing Postures
Explore how and why yoga postures work with Jesse Enright. This Video Tip by Jesse Enright addresses the importance of maintaining muscular balance and postural integrity over aesthetics and performance. Jesse brings focus to this holistic approach to Standing Yoga Postures: Warrior 2 Pose, Triangle Pose, Warrior 3 Pose, and Half Moon Pose.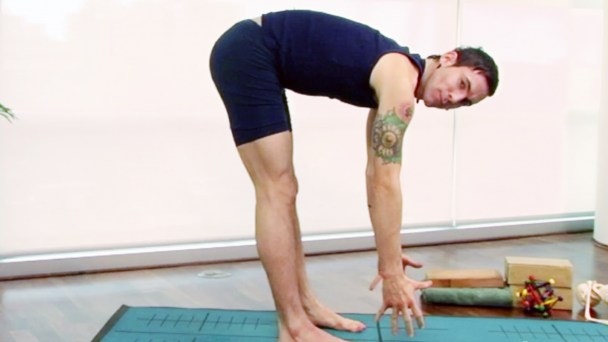 Jesse Enright
Lower Back Safety in Forward Bends
This mini tutorial examines alignment and integrity in the lower back to allow movement into forward bending postures safely and effectively.
Show more of Jesse's classes
Unlock all classes with your free trial.
✕
Log In
Forgot Password
Link Sent!