Best known for her yoga detox workshops and yoga raves, Gloria Latham is an Experienced Registered Yoga Teacher (ERYT 500) at the 500 hour level with yoga Alliance and is Director of Yoga Teacher Training at Semperviva Yoga College.
Her Kundalini yoga classes are a dynamic, powerful, fast paced and effective form of yoga, designed to stimulate the nervous system, glandular system and the immune system.
Gloria Latham found her passion for Kundalini yoga when she discovered how immediate the benefits of the practice are. Her commitment and drive has led her to open four Semperviva Yoga Studios in Vancouver, and to lead retreats and teacher trainings on the island of Kythira in Greece, her favorite place to practice and island home. It is her dream to continue to take students to this magical island so they can experience the power of yoga, combined with the rugged passionate, raw energy of the Greek Islands for a truly transformative experience.
Using her personal studies into all styles of yoga with some of the world's finest teachers including Gurmukh, Mark Whitwell, Rolf Gates, Shiva Rea, Dharma Mittra, Max Strom and Seane Corn, Gloria Latham aims to center the mind and open the spirit with her classes. Benefits of her classes include weight control, relief from stress and insomnia, enhanced creativity, lymphatic cleansing, liver detoxification, balancing the heart and mind, and developing will-power. Each Kundalini yoga class includes centering oneself with a mantra, warm up, a specific yoga postures set, deep relaxation and meditation.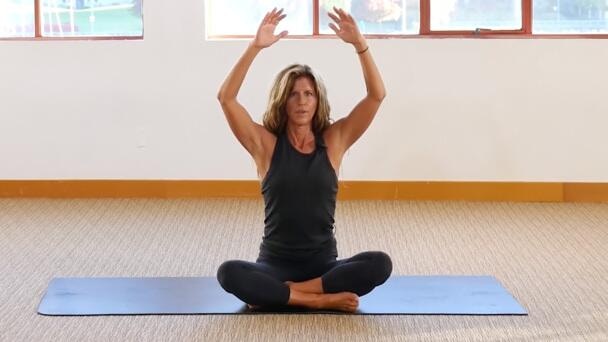 Gloria Latham
Kundalini to Get Unstuck
Activate courageous willpower to move forward! Shake, jump, twist, and fire up your strong core to slough off anything standing in your way.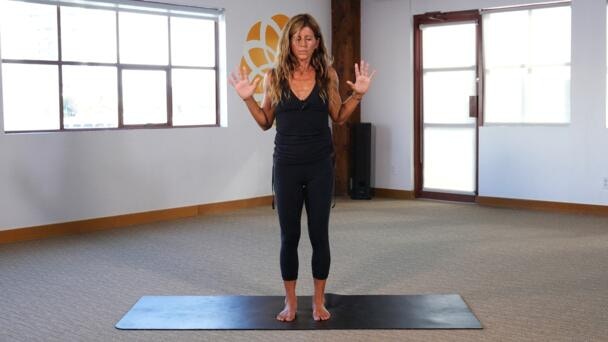 Gloria Latham
Kundalini to Live Wholeheartedly
Being fully yourself is a manifestation of true prosperity. Activate heart chakra with vigorous chest taps and cardiovascular exertion, build courage with breath of fire, and energize your core to trust your gut intuition to encourage you to live from your authentic center.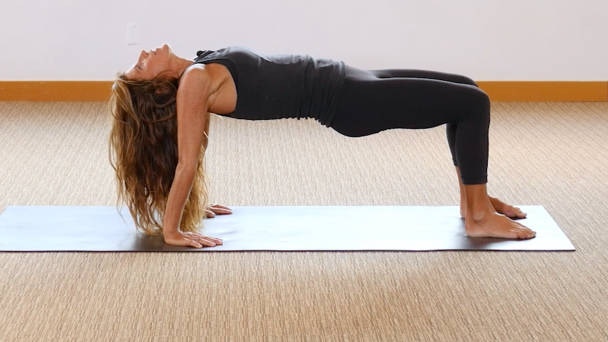 Gloria Latham
Kundalini to Transform Fear into Courage
Connect to inner confidence in this powerful kundalini practice. Ignite resilience with dynamic full-body engagement in seated, grounded, and standing shapes paired with breathwork and mantra.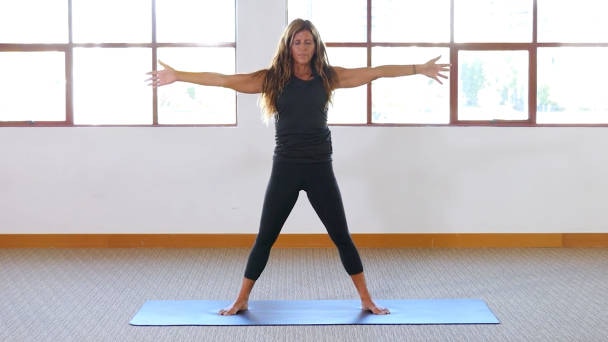 Gloria Latham
Kundalini for Loving Relationships
Encourage a calm heart and deeper love. Begin with a centering chant, and quickly ramp up to a vigorous standing practice with breathwork to balance lower chakras and move energy to the heart.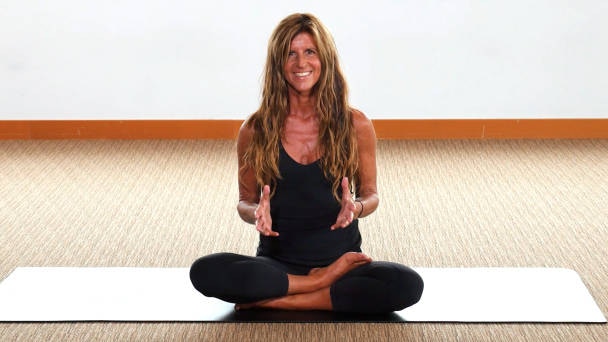 Gloria Latham
Build Self-Worth
The use of Kriyas, can bring an aerobic aspect to the Kundalini practice. Begin with seated pose variations followed by squats and hops. Building warmth through vigorous movement helps create a healthy relationship to self.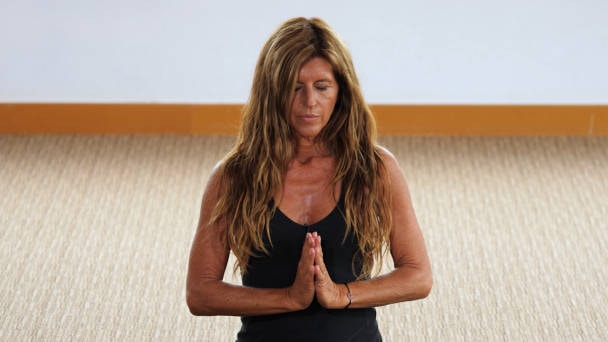 Gloria Latham
Reset for Mind, Body and Breath
Work with your mind, your body, and your emotions in this short reset. You'll begin with a standing cat-cow, then move into an energizing sequence that includes crisscross movement, lateral stretches, kicks, and squats.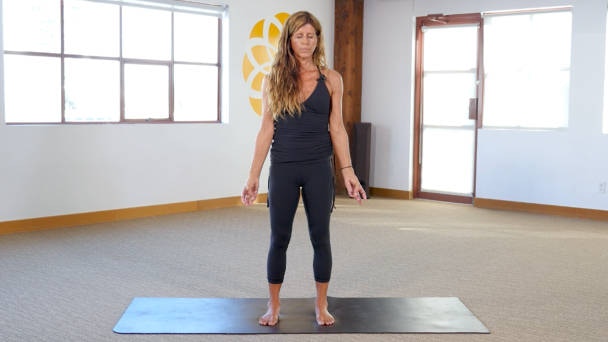 Gloria Latham
Kirtan Kriya Practice for New Beginnings
Where do you need to make a fresh start in your life? Kirtan kriya is a simple kundalini mantra practice to calm the mind, allowing you to be focused and fully present so you can see new ways of doing things.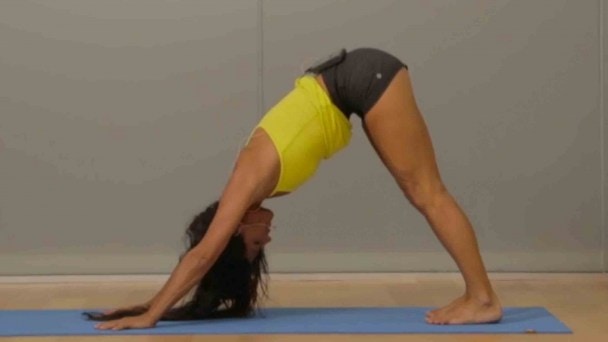 Kundalini Chakra Series
Manifestations
This kundalini class from Gloria Latham will help you release stuck doubts and fears, so that you can raise and harness your energy to manifest your dreams. The use of Kriyas and powerful breathing techniques moves energy in all of the chakras, which are necessary to live our desires.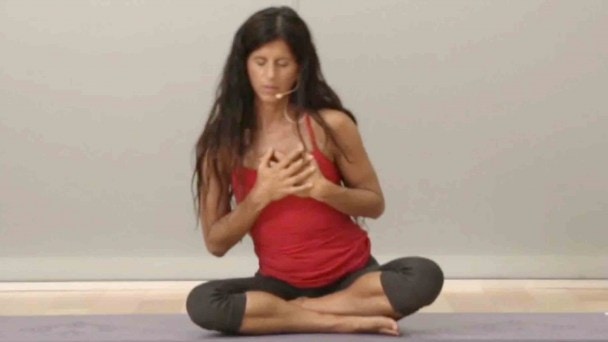 Kundalini Chakra Series
Heart Chakra
Open your heart chakra (energy center) with a sequence of kundalini kriyas (actions) that draw strength and energy to your center. Discover trust, freedom, and strength as you wake up your heart center.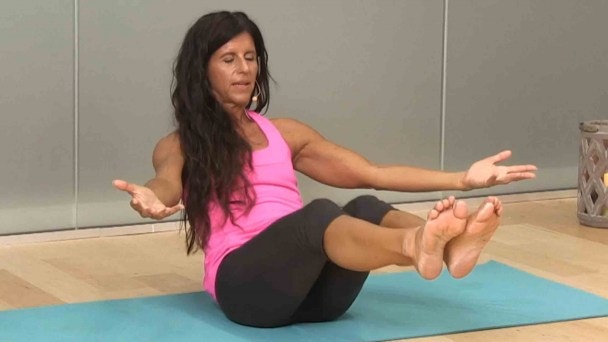 Kundalini Chakra Series
Upper Chakras
In this kundalini class with Gloria Latham, she moves focus to the upper chakras. The kriyas in this practice connect you to your inner wisdom. Learn to trust yourself!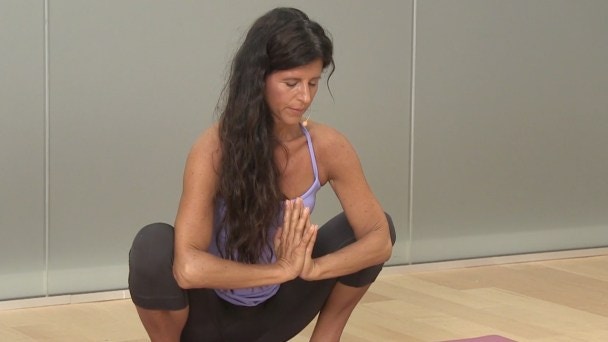 Kundalini Chakra Series
Lower Chakras
This class helps to cleanse any self-limiting beliefs and activates your commitment to create change.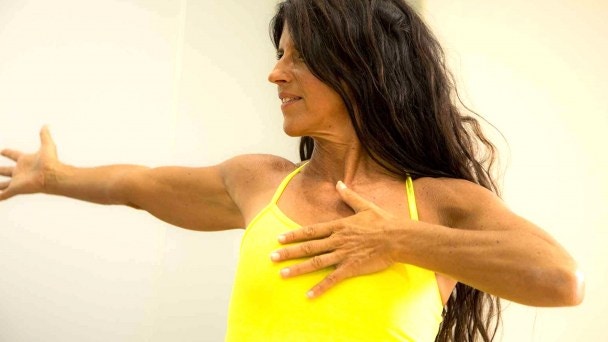 Commit To You
Day 19: Manifest
Focus on the power of manifestation with energizing kriyas moving through seated, kneeling, standing, and lying down. Once you have tilled the soils of your mind in preparation for replanting, it's time to begin sowing the seeds. By releasing stuck doubts and fears, we clear the channels for the true magic to begin.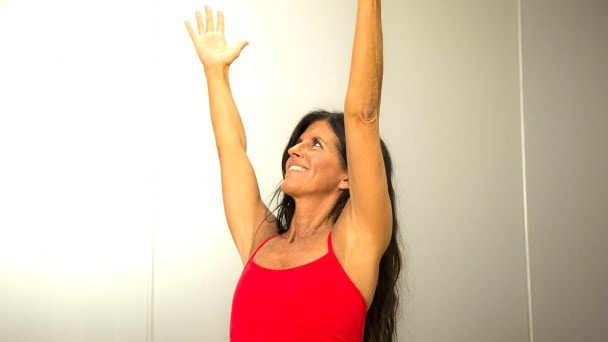 Commit To You
Day 18: Embrace
A kundalini style practice of kriyas (actions) to help open the heart chakra. An open heart helps you draw energy toward what is real and important to you.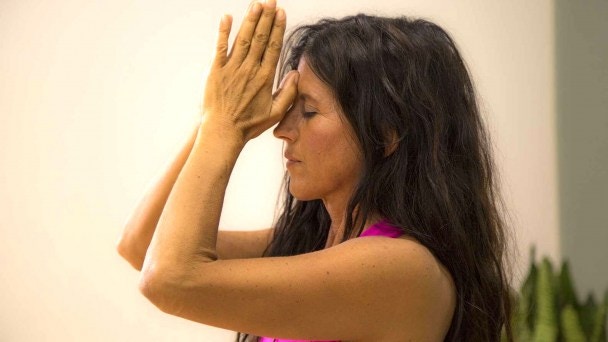 Commit To You
Day 17: Shift
Create positive change and clarity with dynamic movements and conscious breath work to invoke intuitive shifts through stimulation of the upper body chakras.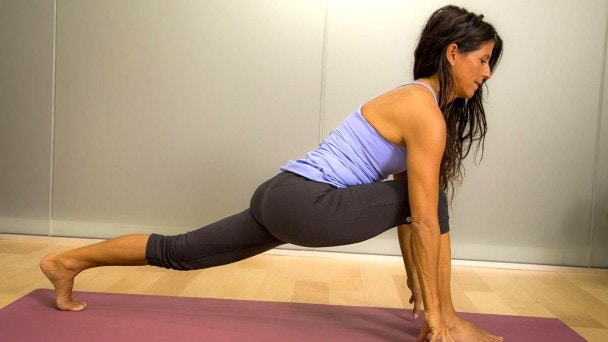 Commit To You
Day 16: Clear
An intense kundalini style class of kriyas (actions) to help clear limiting beliefs. Move some energy through the lower chakras (energy centers) and explore being comfortable with the uncomfortable.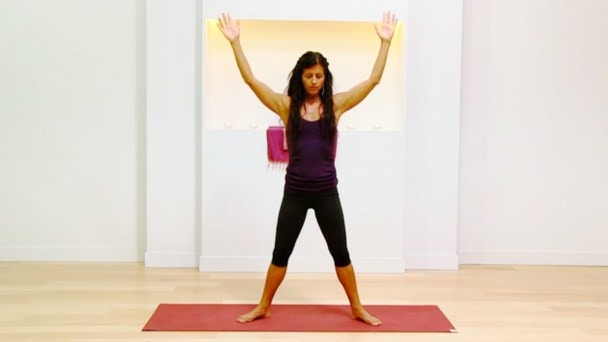 Gloria Latham
Love Yourself
An invigorating set of kriyas (actions) to help you clear relationship patterns. This practice is highly aerobic with a lot of movement.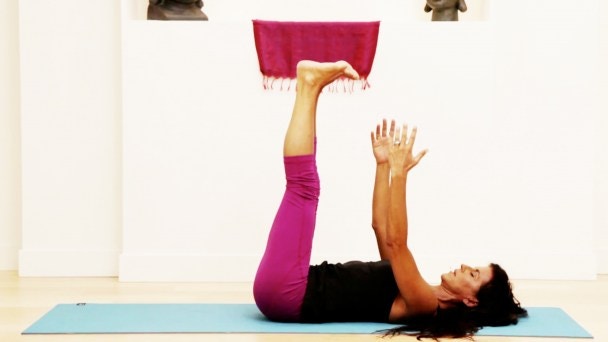 Gloria Latham
Kundalini Yoga for Tension Release
Feeling stuck? Try this high energy practice to move the stagnant energy that can drag you down. Find uplifted energy with stomps and squats in a class of kriyas (actions).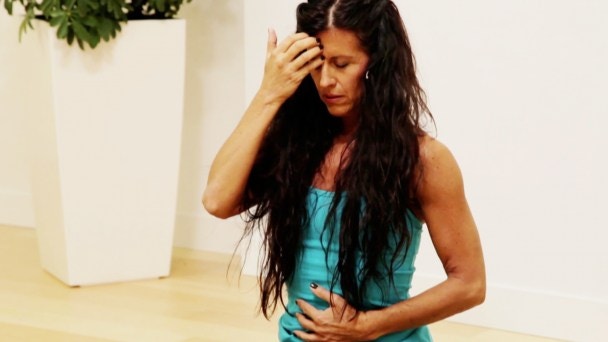 Gloria Latham
Third Chakra: The Power to Change
This core focused kundalini practice from Gloria Latham will set your inner drive on fire. Create new possibilities by tapping into the power of your third chakra, the manipura chakra.
Unlock all classes with your free trial.
✕
Log In
Forgot Password
Link Sent!