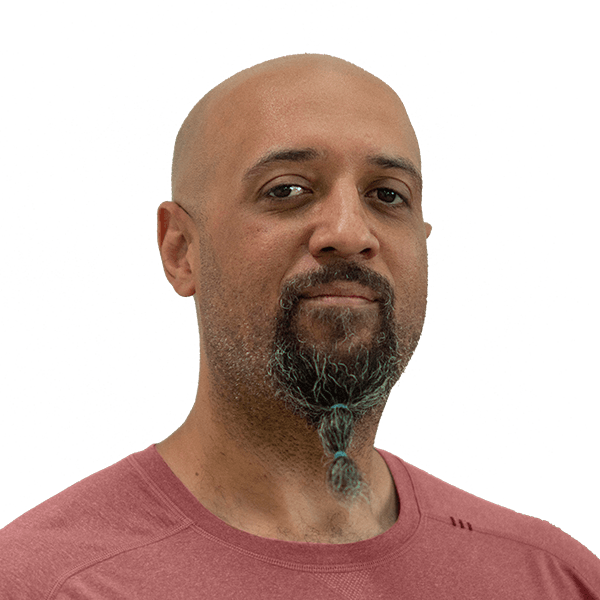 Join Jafar Alexander for classes where philosophy inspires physical movement, exploration, and expression. Practitioners can expect a practice that is woven and layered, all enabled by a strong relationship to the breath. Jafar teaches as a way of offering a catalyst for people to awaken their inherent strength, beauty, and gifts to fully step into their authentic self and own their independence.
Jafar began sharing the practice of yoga in 2008 and is certified in the styles of hatha, restorative, therapeutic, vinyasa, and yin. He is also a passionate meditation guide. Jafar enjoys sharing the tools of yoga and meditation in a profoundly simple way through an understanding that most of the time, it is complexity that stands in the way of our optimal self and approach to life. He believes in a return to the simple beauty of a moment and an appreciation of life and what is possible. Jafar strives to live his life in a way that supports the idea that if you have the ability, you have the responsibility, and to never ask another to do what you are not willing to do yourself.
Jafar is honored to have studied with many truly amazing humans over the years including Kelly McGonigal, Maryam Ovissi, the Mohan family, Gary Kraftsow, and Doug Keller. He is also affiliated with Beloved Yoga and United We Om. Connect with Jafar here on Gaia as well as through his web site (jafaralexander.com), on instagram (@jafar.alexander), and on his facebook page (Jafar Alexander).
Off of the mat, Jafar loves spending time with his beautiful family and has a deep passion for reading. He aspires to be of service in any way he can and works to stand against any injustices that humanity faces.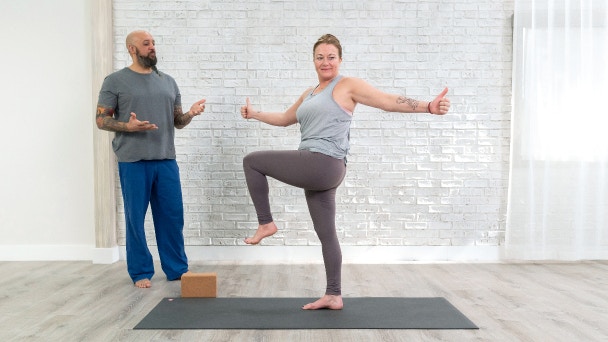 Jafar Alexander
Balanced Approach
Learn to maintain your breath through standing balancing poses. Break down the muscular activation in standing postures so you can build off of these balancing poses in your yoga practice.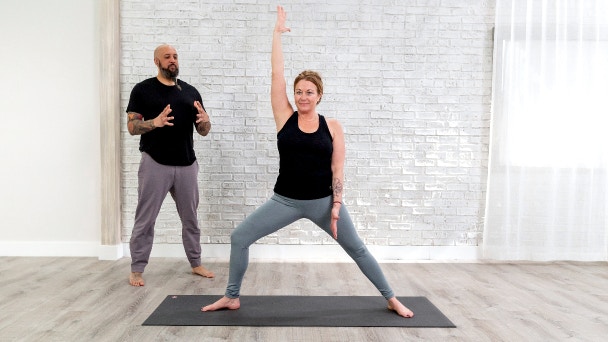 Jafar Alexander
Play Through the Process
A large part of play (lila) is the attitude you bring instead of the one you wait for. Explore the concept of play in your practice today with a willingness to step into your curious ability to customize the experience through fluid movement.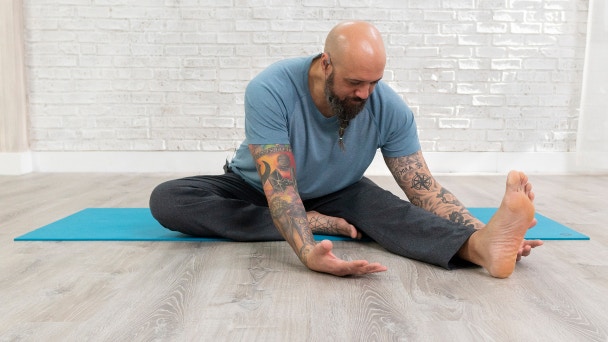 Jafar Alexander
Softening the Hamstrings
Explore forward folds and long, lengthening holds with the intention of gently opening up your hamstrings and back body. Take time to soften and notice what happens when tension dissipates.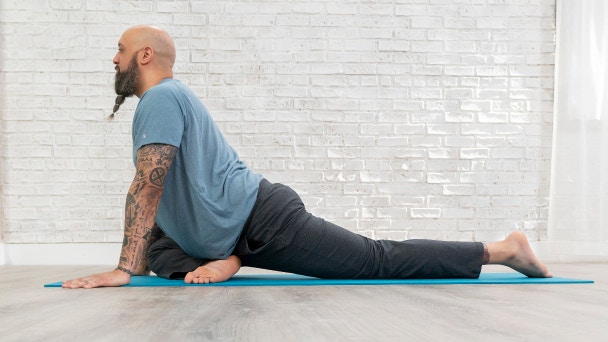 Jafar Alexander
Beauty of Change
You are the rock that life's waves crash against. Find your steadiness through this practice of postures for your hips and spine and become the grounding force that is undisturbed through any changes that come your way.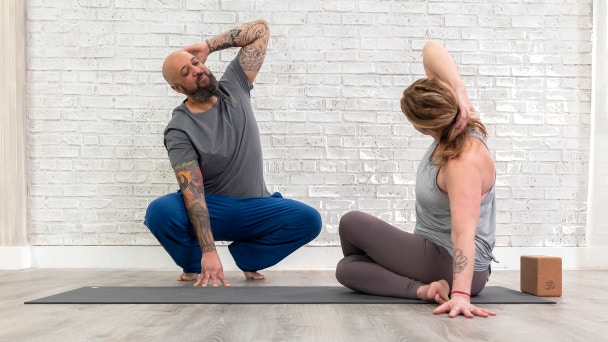 Jafar Alexander
Fluid Shoulders
Explore the dynamic and varied movement of the shoulders. Allow the shoulders to express themselves in many ways, and grant freedom to choose what is most needed, versus a rigid approach. Flow through active standing poses to build some heat, then cool down to prepare for rest.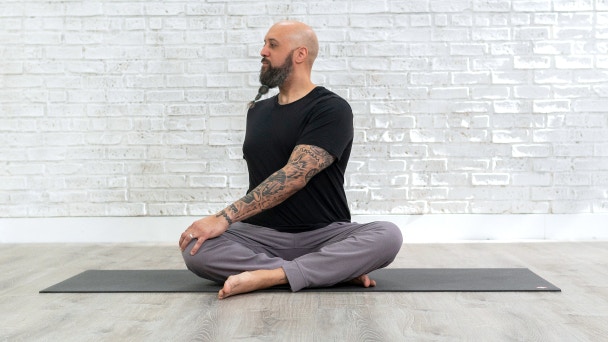 Jafar Alexander
Activate Natural Defenses
For days when you feel a little run-down, invite gentle movement to encourage your immune system to activate and help promote your natural system defenses.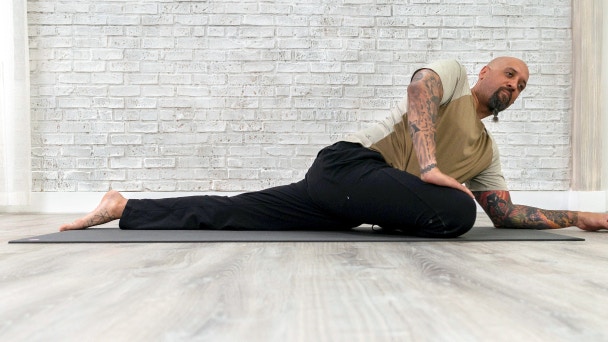 Jafar Alexander
Turning Perspective
Utilize twists to look through new eyes while creating a perspective of wholeness. Experience the whole body as a unit rather than separate pieces through grounded, long-held poses including variations of sleeping deer, swan, sphinx, and dragon.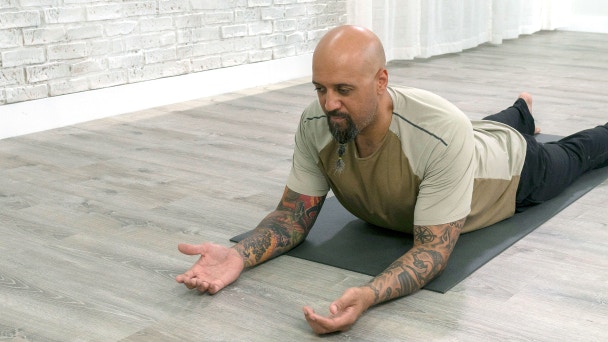 Jafar Alexander
Spine Reset
Build awareness with the various movements of the spine. A short and sweet pause to reset ourselves as we transition through life.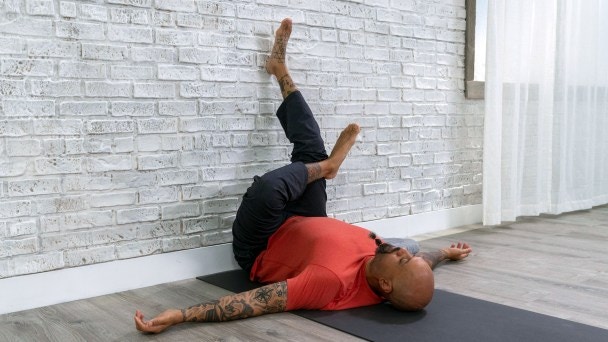 Jafar Alexander
Listen to the Hips
A practice of gratitude that offers a step-by-step exploration into the relationship with our hips to appreciate all they offer us. Begin with variations of legs up the wall then move to the ground for frog, swan, dragon, and square pose.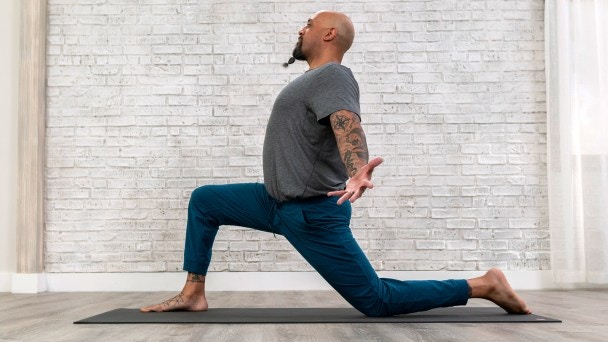 Jafar Alexander
Arise and Unwind
Wake up to this well-rounded vinyasa practice to uncurl and create space for the day. Travel through simple movements to warm up your entire body so you can step into the day with a sense of freedom and clarity.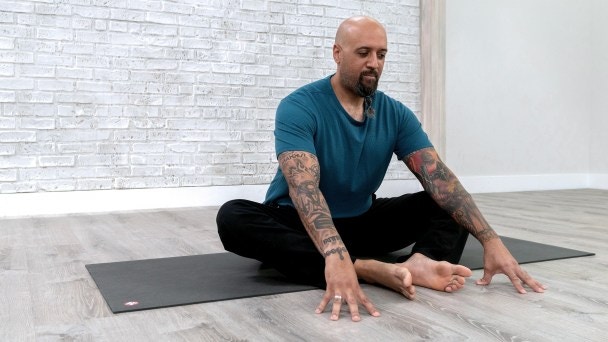 Jafar Alexander
Destination Sleep
Gradually set aside the day and walk slowly into a place of rest so that you may arrive peacefully into sleep. Begin seated in hip- and hamstring-opening forward fold variations and complete your practice in a supine twist variation.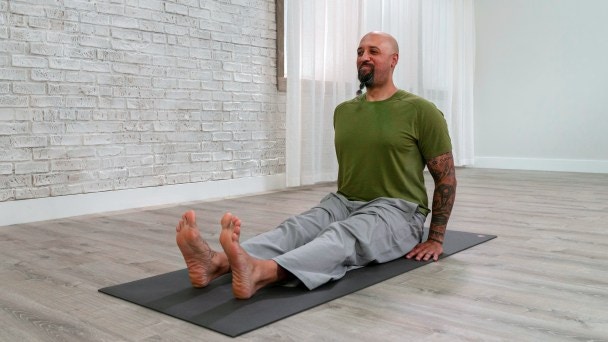 Jafar Alexander
The Art of Now
Soften into the current moment in this slow and mindful practice designed to experience settled presence and grounding. Cultivate a space to tap into unwavering calm and steadiness through gentle breathwork, kneeling movements, grounding foot work, standing postures, and seated asanas.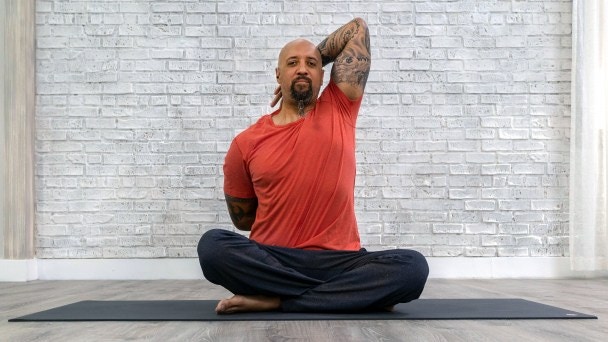 Jafar Alexander
Softening the Shoulders
Release accumulated tension and invite in a healthy range of motion in your shoulders with this grounding yin practice. Begin lying down on your back in long holds that use the earth as a tool to open your shoulder musculature. Move to seated for gentle shoulder and neck release with subtle movements. Enjoy stretches in sphinx pose then complete your practice in a reclined position.
Unlock all classes with your free trial.
✕
Log In
Forgot Password
Link Sent!