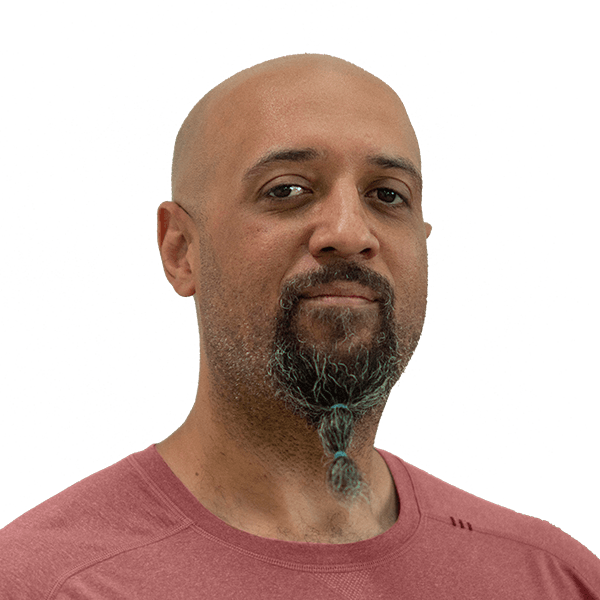 Join Jafar Alexander for classes where philosophy inspires physical movement, exploration, and expression. Practitioners can expect a practice that is woven and layered, all enabled by a strong relationship to the breath. Jafar teaches as a way of offering a catalyst for people to awaken their inherent strength, beauty, and gifts to fully step into their authentic self and own their independence.
Jafar began sharing the practice of yoga in 2008 and is certified in the styles of hatha, restorative, therapeutic, vinyasa, and yin. He is also a passionate meditation guide. Jafar enjoys sharing the tools of yoga and meditation in a profoundly simple way through an understanding that most of the time, it is complexity that stands in the way of our optimal self and approach to life. He believes in a return to the simple beauty of a moment and an appreciation of life and what is possible. Jafar strives to live his life in a way that supports the idea that if you have the ability, you have the responsibility, and to never ask another to do what you are not willing to do yourself.
Jafar is honored to have studied with many truly amazing humans over the years including Kelly McGonigal, Maryam Ovissi, the Mohan family, Gary Kraftsow, and Doug Keller. He is also affiliated with Beloved Yoga and United We Om. Connect with Jafar here on Gaia as well as through his web site (jafaralexander.com), on instagram (@jafar.alexander), and on his facebook page (Jafar Alexander).
Off of the mat, Jafar loves spending time with his beautiful family and has a deep passion for reading. He aspires to be of service in any way he can and works to stand against any injustices that humanity faces.
Show more of Jafar's classes
Unlock all classes with your free trial.
✕
Log In
Forgot Password
Link Sent!