In addition to being an actress, film producer, director, human rights activist, environmentalist and organic farmer, Trudie Styler is also a dedicated yogi.
Styler's classes and instructional videos combine the whole-body toning workout of yoga with the mind-centering focus of meditation in order to unite student's body and mind and leave them feeling better about their bodies.
After the birth of her third child, Coco, Trudie Styler was looking for a way to get back into shape. After attending a class with now friend, Donny Paradise, Styler was impressed by the fitness, strength, and flexibility that yoga created. Now, 20 years later, she and fitness expert James D'Silva develop empowering classes designed for all yoga levels to help increase flexibility, strengthen and tone muscles, and improve structural fitness.
For Trudie Styler, meditation is the letting go of all the thought processes that get in the way of you and space and consciousness. In her classes, Styler encourages students to start watching those thoughts, so that they're no longer involved in them. With that, we get space in our thoughts, we get calmness and, ultimately, we get peace.
Committed to improving the lives of impoverished and exploited children around the world, Trudie Styler's award-winning charitable works for human rights and the environment have been hailed by international organizations across the globe.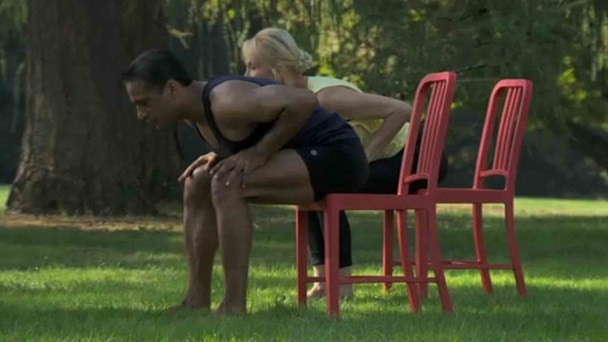 Trudie Styler's Weight Loss Yoga
Chair Yoga
Build confidence, strength, and flexibility with the support of a chair as you gracefully move through a sequence of yoga poses, exercises, and stretches.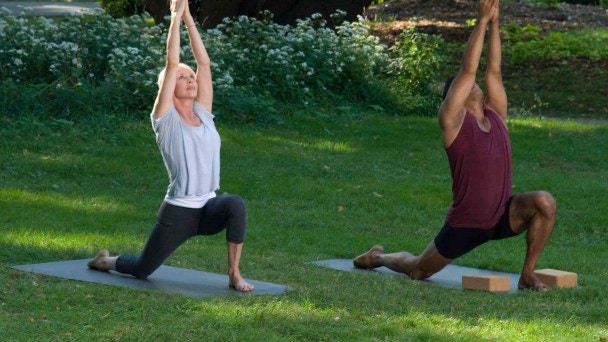 Trudie Styler's Weight Loss Yoga
Total Body Yoga
This practice targets your entire body.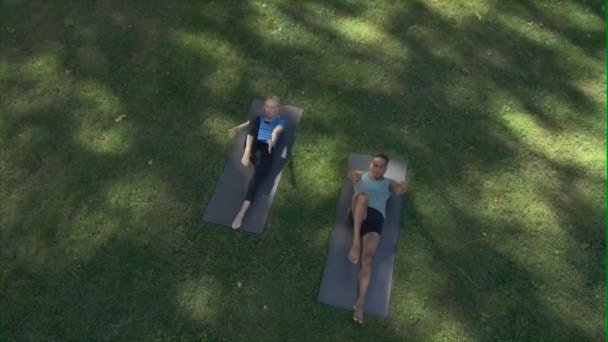 Trudie Styler's Weight Loss Yoga
Yoga Abs
Improve your core strength, flexibility, and posture in this fast moving and graceful fusion of yoga and pilates.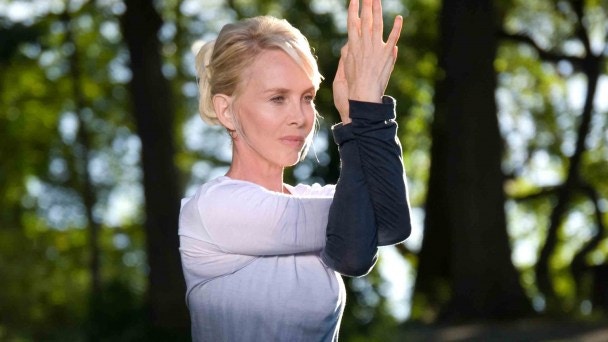 Trudie Styler's Weight Loss Yoga
Conditioning for Weight Loss
Challenge your heart rate while moving gracefully with this flowing sequence of traditional standing yoga postures. Build your mental focus while also increasing your strength and flexibility.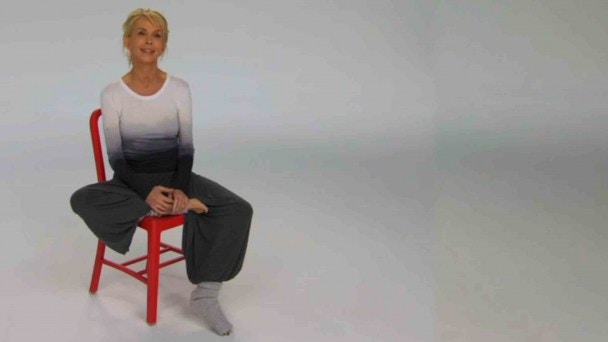 Trudie Styler's Weight Loss Yoga
Interview with Trudie
Busy schedules can lead to unhealthy habits, including poor nutrition, lack of exercise, and inadequate rest. This interview includes a down-to-earth approach to weight loss, nutrition, fitness, overall health, and well-being.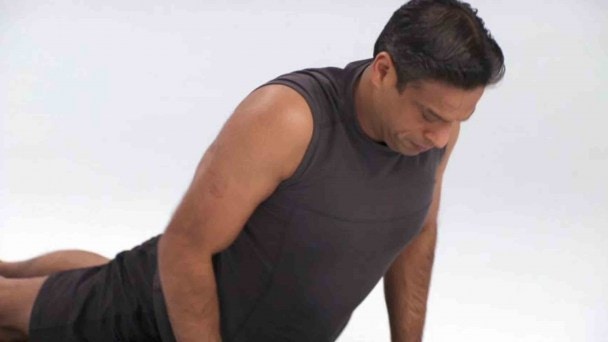 Trudie Styler's Weight Loss Yoga
AM Yoga
Awaken your breath and body through a simple yoga practice. Easy stretches that lead into full body movements help your body reach its full potential for length and strength.Get a jump start on your day with a powerful practice that brings energy and vitality into your body and mind.
Unlock all classes with your free trial.
✕
Log In
Forgot Password
Link Sent!