Join Cerrissa for powerful vinyasa practices full of strong movement and grounding encouragement. Practitioners can expect clear, precise instruction paired with active, core-strengthening flows for practices to make you sweat and smile. "I'm wildly passionate about healing and developing inner strength through yoga. My goal is to help my students heal self-limiting beliefs and build self-confidence through movement, so that they may be their fullest selves and of service to our world." When she's not on her mat, find this L.A. native reading, traveling, enjoying the ocean and spending time with her husband and two daughters.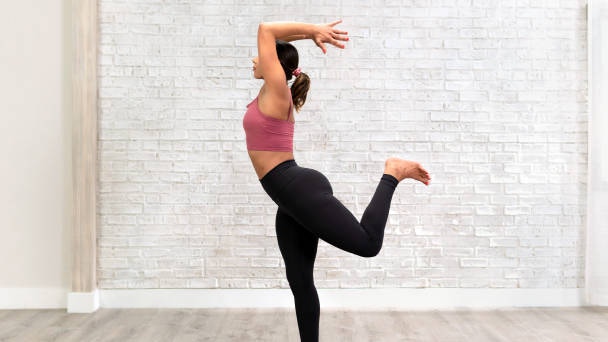 Cerrissa Koza
Fire Up Your Glutes
A powerful sequence to build strength in your backside. Move through fluid movement, creative standing shapes, and supine poses that are sure to help break a sweat!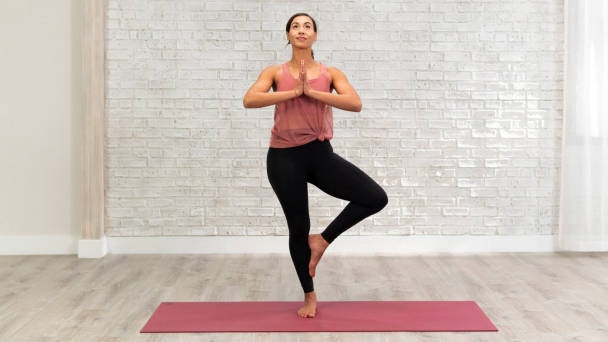 Cerrissa Koza
Lift Your Mood
A quick mood boosting flow to uplift you for the rest of the day. Stretch out your hamstrings, open your hips, and find balance in tree pose to help reset your mood.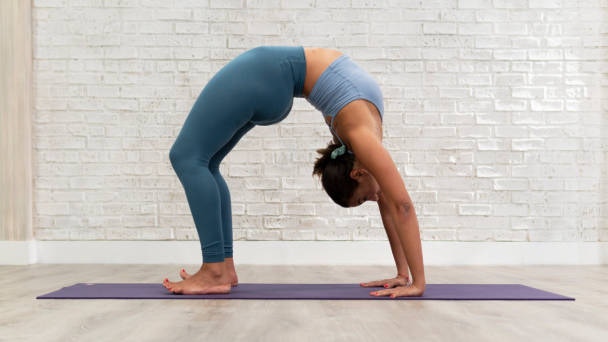 Cerrissa Koza
Upside Down Playtime
A challenging practice to lift energy and shift perspective. Jump right in with flowing, strengthening movement for the whole body, then explore plenty of playtime for inverted arm balances like forearm stand and handstand.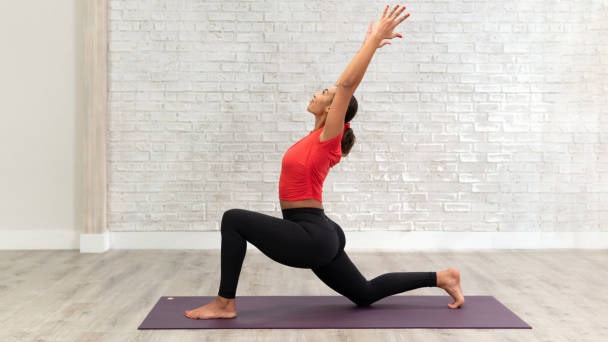 Cerrissa Koza
Reset for Parents
A playful practice to channel childlike energy and build up the necessary resilience of parenting by strengthening the upper body and core.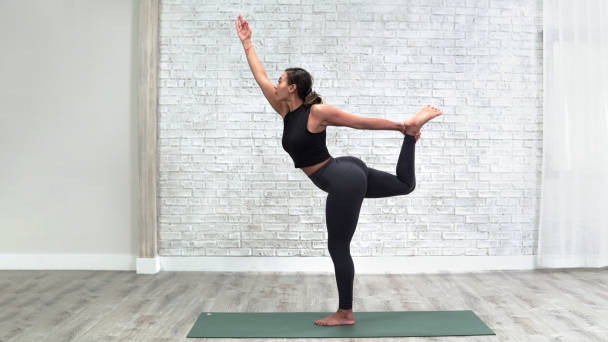 Cerrissa Koza
Stable, Solid, and Strong
A strong, continuous-movement practice with a focus on stable, grounded standing and balancing poses. Start slowly to set up each pose, then flow through the poses breath-to-movement and close with a grounded surrender sequence.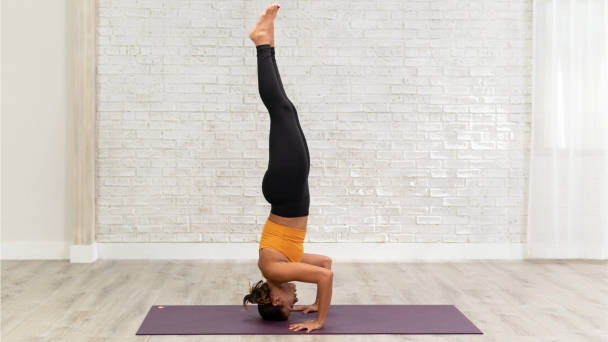 Cerrissa Koza
Core Confidence
Build strength and confidence to greet your day with resilience. Flow through a challenging sequence of warriors, balancing poses, core work, and plenty of encouragement to help feel your best. Option to play with a headstand variation and close with sweet, complimentary stretches and rest.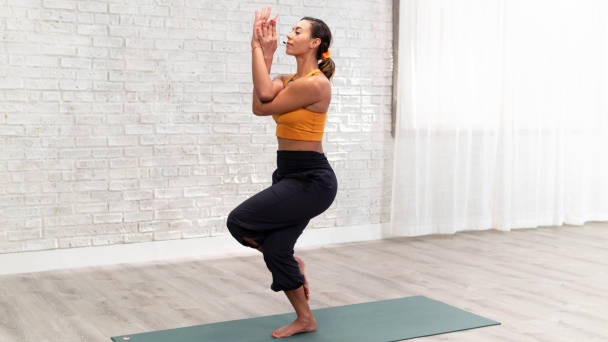 Cerrissa Koza
Force of Nature
A full-force practice to connect with your own grit through heat-building poses and strong transitions. This well-rounded flow challenges the body to create resilience in the mind. Includes plenty of core-strengthening poses and standing balances.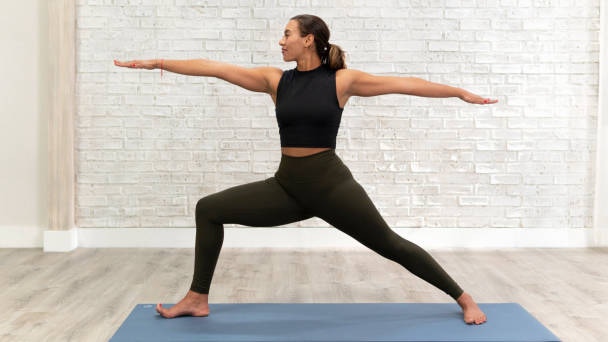 Cerrissa Koza
Transmute Stressors
Build a quick sweat to release stuck stress or frustration. Greet mental energy with strong physical movement, then gently unwind through a series of twists, forward folds, and core-strengthening poses for a mental and physical reset.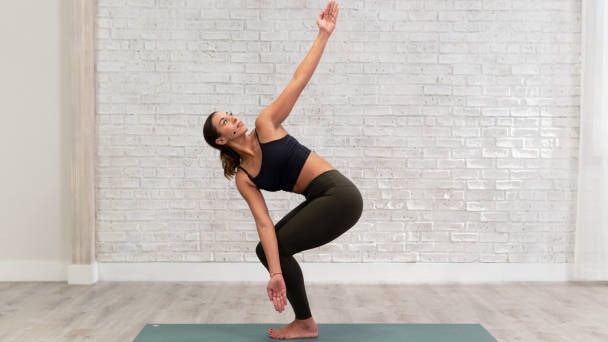 Cerrissa Koza
Rejuvenating Twists
A strong, twisty practice to release stale energy and thoughts. Create space for change and newness with an active sequence of grounded standing and balancing poses, flowing movements, arm balances, and plenty of twists. Close with breath of fire and relaxation.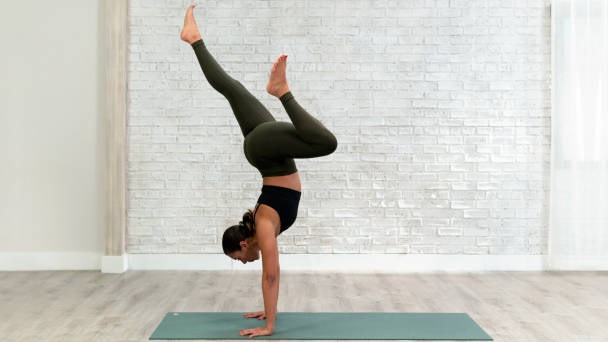 Cerrissa Koza
Go for Your Goals
A strong practice moving toward handstand to help practice the little steps (or hops!) that lead to bigger goals. Build your core and glute strength, stretch out your hamstrings, and feel strong and successful wherever you end up.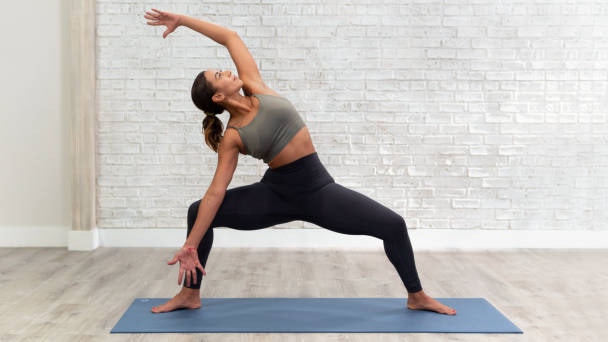 Cerrissa Koza
Morning Moxie
A morning practice to face the day with courage and grace. Flow through a challenging sequence full of core strengthening, hamstring stretches, and side body lengthening leading to compass pose. Build up a sweat and set yourself up with the strength and energy needed to take on whatever today may bring.
Unlock all classes with your free trial.
✕
Log In
Forgot Password
Link Sent!