Seeking a deeper connection to his physical self, Jesse Enright, founder of SmartYoga, began actively pursuing the art of yoga fifteen years ago.
His teaching style combines deep breath work, powerful flowing movements and meticulous alignment, all while maintaining a fun and lighthearted approach. Today, Enright is a full time yoga teacher, having completed the Downward Dog Yoga Centre's teacher training and apprenticeship program, as well as additional teacher training programs in Vijnana Yoga with Gioia Irwin and Yoga Therapeutics with Doug Keller.
Using his training in Craniosacral Therapy and his certification in the Muscle, Balance and Function system of biomechanical re-education, Jesse Enright emphasizes anatomical education to both empower and instill in students a love and respect for the amazing design of the human body. He has developed extensive curriculum and taught alignment and anatomy for teacher training programs since 2003. Enright believes the actual practice of yoga is not in the postures or movements themselves but in the way in which we consciously respond to the challenges that they represent. Enright wants his students to understand that yoga requires an intelligent and deliberate response, which is why he calls his classes SmartYoga.
In 2004, Jesse Enright applied his keen interest in anatomy, biomechanics and hatha yoga to found SmartYoga. In this approach dedicated to an objective and scientific study of yoga postures and their effect on the human body, Enright combines deep conscious breath work, powerful flowing movements and meticulous alignment. He has a private yoga therapeutics practice working with individuals, doctors, massage therapists and chiropractors to develop personalized yoga programs for people with pain and injury.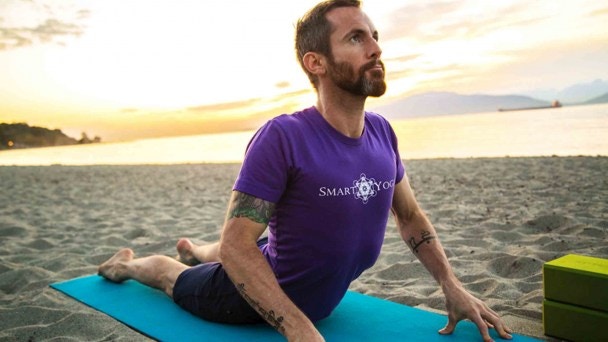 Jesse Enright
Open the "Doors of the Heart" in Vinyasa Practice
This vinyasa practice with Jesse Enright focuses on using healthy shoulder alignment and upper back strength to create a deep release for the chest and energetic "heart".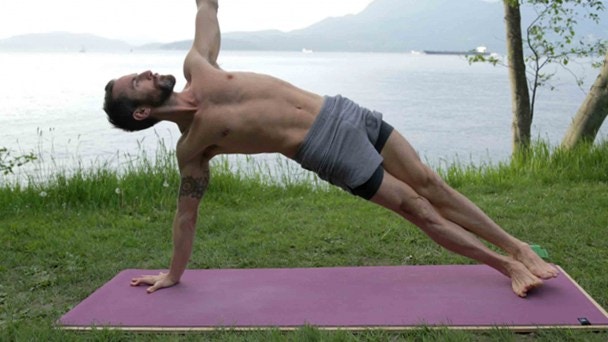 Jesse Enright
Vasisthasana: The Power of Side Plank Posture
In this vinyasa style class, Jesse Enright explores the building blocks of side plank pose.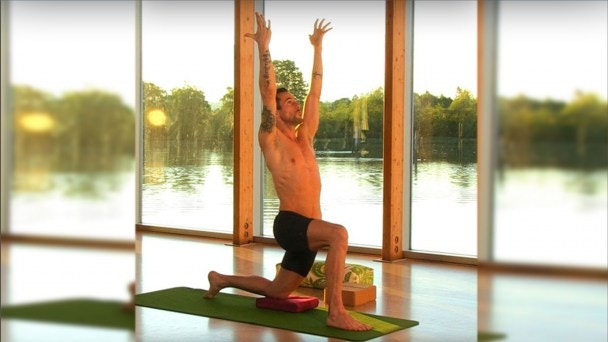 Jesse Enright
Yoga: A Massage from the Inside Out
Explore your yoga practice through the lens of a feel-good therapeutic massage. Open the tissue of the body and open your mindset with this fluid yoga movement practice and deep, even breath. Balance strengthening and releasing through the class, then enjoy your post-massage bliss.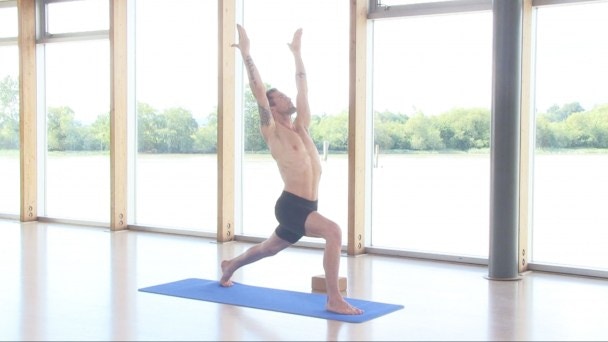 Jesse Enright
SmartYoga: Express Practice
A "Yoga on the Go" compact, all in one class for "a-types". This practice is designed for busy yogis and yoginis who need to squeeze in a complete and comprehensive practice in a short period of time. Jesse Enright takes you through a full practice that includes: full range of motion for the body, movement, strength, flexibility, and a short meditation. All in 30 minutes, great for busy people.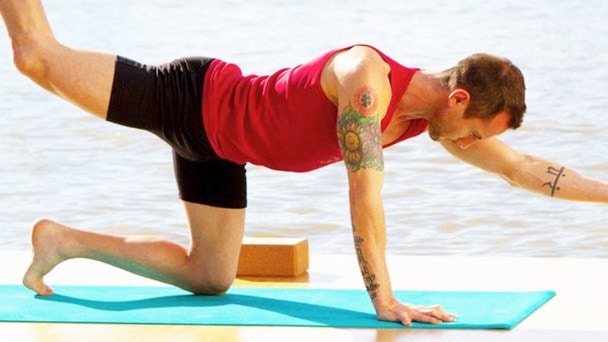 Jesse Enright
Sthira and Sukha: Steadiness and Spaciousness
Play with the balance between ease and effort in this empowering practice. Combine strength and flexbility for your whole body through core strengthening, lunges, standing and balancing postures, heart openers, grounded folds, and hip openers to explore qualities of sthira (strength) and sukha (ease). Leave your practice with a better understanding of how to create effort without tension on and off the mat.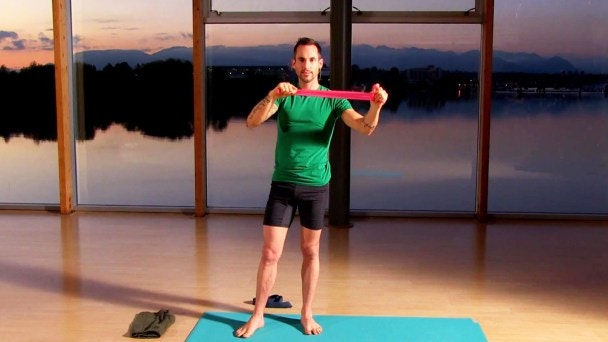 Jesse Enright
Stretching: Fascia and the Connective Tissue
It this short educated workshop class, Jesse Enright instructs about the connective tissue and fascia in the science of stretching.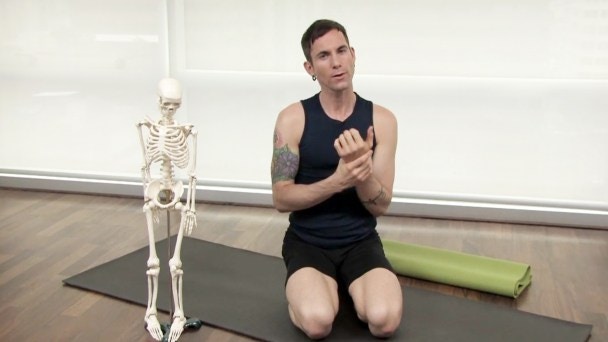 Jesse Enright
Smart Yoga Tips: Proper Load Bearing in Hatha Yoga
In this Smart Yoga tip from Jesse Enright, he discusses proper load bearing for yoga postures in hatha yoga.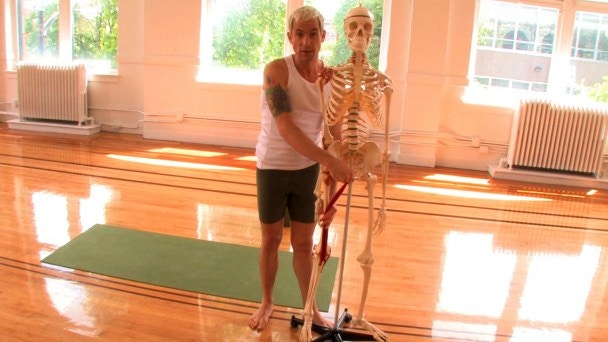 Jesse Enright
Smart Yoga Tip: Pelvic Decompression
In this Smart Yoga tip from Jesse Enright, Jesse discusses Pelvic Decompression and the various anatomical elements affecting range of motion and fluidity throughout the hips and pelvic region.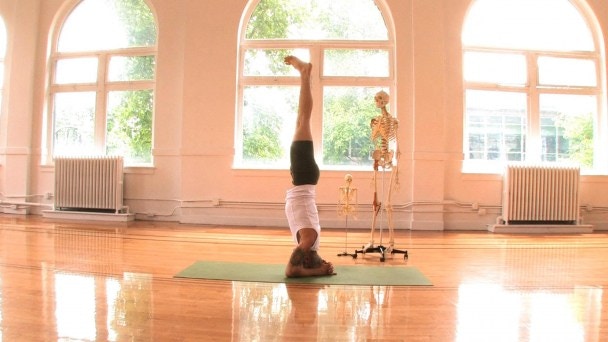 Jesse Enright
Smart Yoga: Safety in Inversions
In this Smart Yoga safety tip from Jesse Enright, headstand, handstand, and forearm balance will be described in depth, teaching the student proper alignment, integrity, and safety in inversions.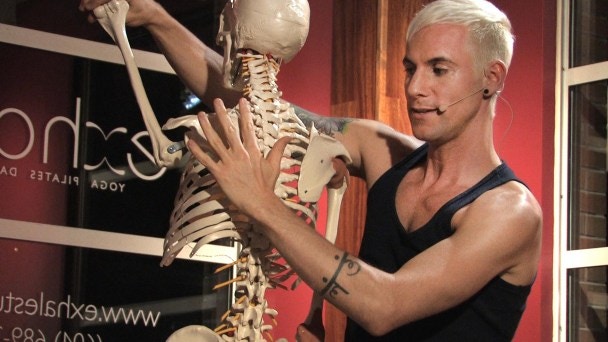 Jesse Enright
Smart Yoga For The Shoulders
In this Smart Yoga Tip, Jesse Enright explores postures and movements for the shoulders and shoulder blades.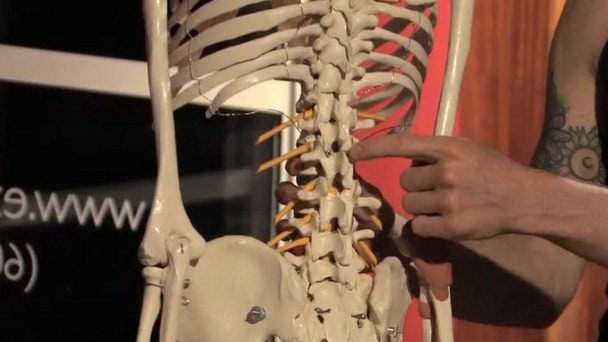 Jesse Enright
Smart Yoga For The Lower Back
Jesse Enright leads you through a Smart Yoga Tip for the Lower Back.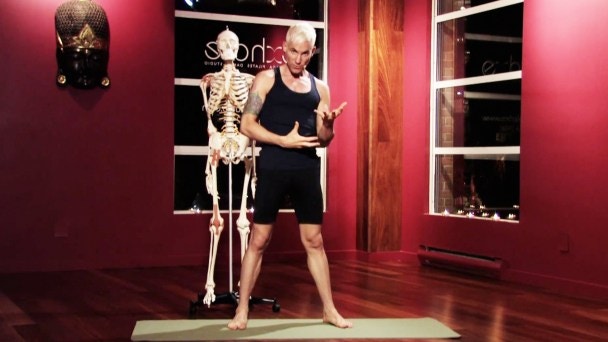 Jesse Enright
Yoga and the Neck Smart Yoga Tip
In this tutorial, learn techniques for maintaining length and strength through the neck and cervical spine while performing various yoga postures to protect your body in your practice.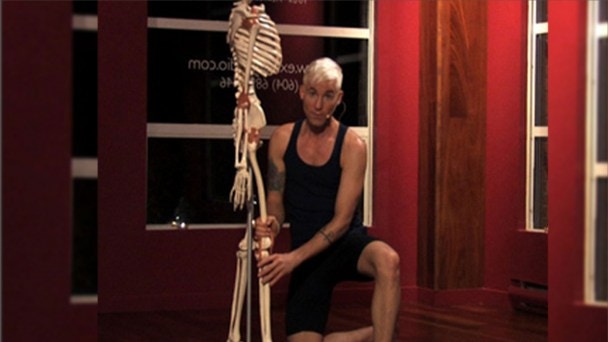 Jesse Enright
Yoga and the Knee Smart Yoga Tip
This SmartYoga video tip from Jesse Enright focuses on techniques for maintaining stability and alignment through the knee joint.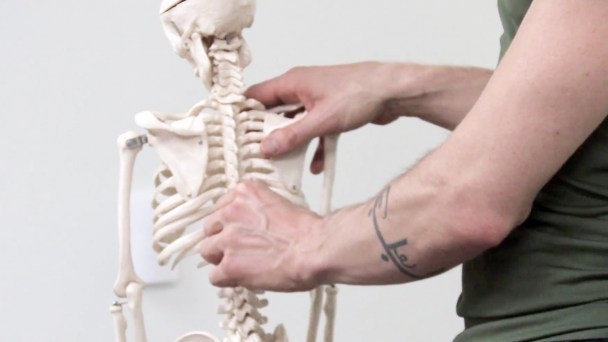 Jesse Enright
Hinging at the Kidneys Smart Yoga Tip
Without proper alignment, the mid-lower back (where the kidneys are located and the mid spine meets the lower or lumbar spine), the vertebrae and discs can easily become compressed when we move without awareness. Learn key points in maintaining the health and integrity of this important area of the body.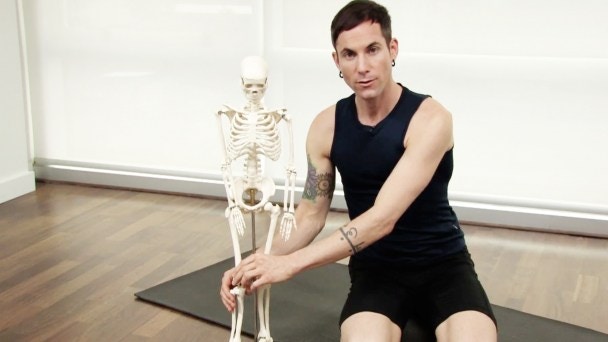 Jesse Enright
Knee Torsion
With the complex and diverse movement of the knees in yoga, the knee joint can often become compromised. In this mini-workshop, examine compression and torsion of the knee and the relationship of the hip and knee joints in our approach to yoga.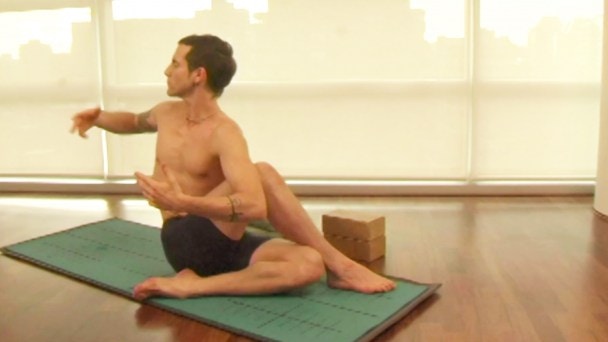 Jesse Enright
Power Yoga Therapy Introductory Yoga Flow
An in-depth workshop combining the strength of power yoga and a focus on the therapeutic effects of yogic movement through detailed alignment and powerful, flowing movements. Intended to provide an understanding of how and why yoga postures work, with an emphasis on muscular balance and postural integrity over aesthetics and performance.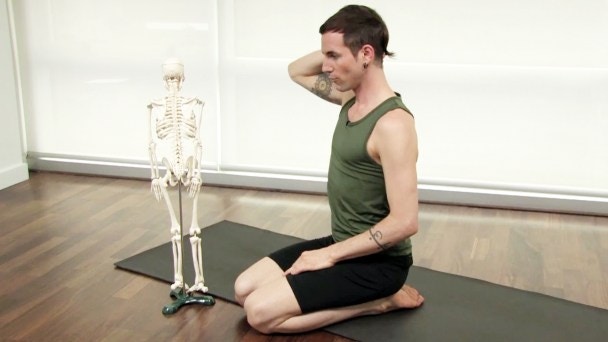 Jesse Enright
Smart Yoga Tip For The Neck
This mini workshop with Jesse Enright looks at the anatomy and integrity of neck and head alignment in yoga postures.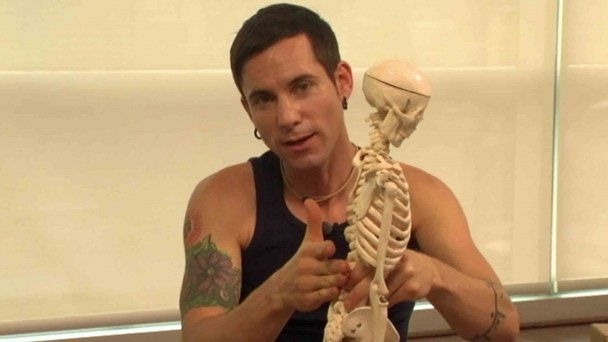 Jesse Enright
Yoga Tip - Navasana - Boat Pose
Jesse Enright discusses form and function of Yoga Posture Navasana (Boat Pose). An excerpt from the Power Yoga therapy video brought to you by My Yoga Online. View details, benefits, and contraindications of Boat Pose (Navasana)
Unlock all classes with your free trial.
✕
Log In
Forgot Password
Link Sent!