Beyond Belief
SEASON 20: NEW EPISODES EVERY WEDNESDAY!
Join George Noory, from Coast to Coast AM, each week, as we explore the amazing and unusual world we live in. He brings us thought-provoking discussions on paranormal phenomena, conspiracies and all things unexplained.
Start Free Trial
Videos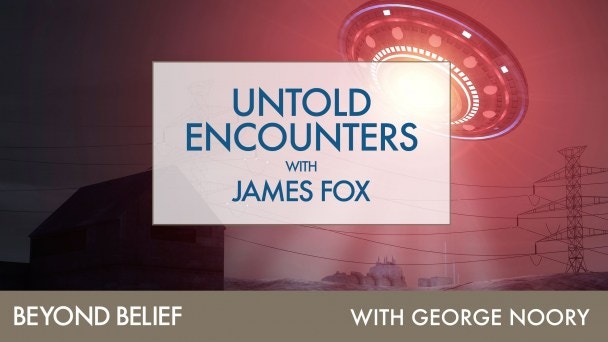 S3:Ep1, Untold Encounters with James Fox (Preview)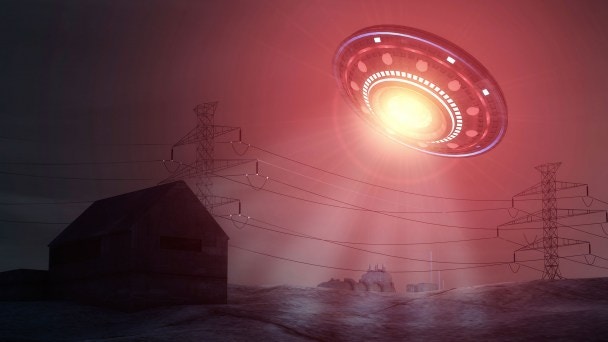 30 mins
Untold Encounters with James Fox
Documentary filmmaker James Fox reveals two of the most significant cases of UFO sightings that you may have never heard about: 1994, Ruwa, Zimbabwe, 62 school children saw something strange in the sky. In 1964, Socorro, New Mexico, several witnesses saw an egg-shaped object descend from the sky.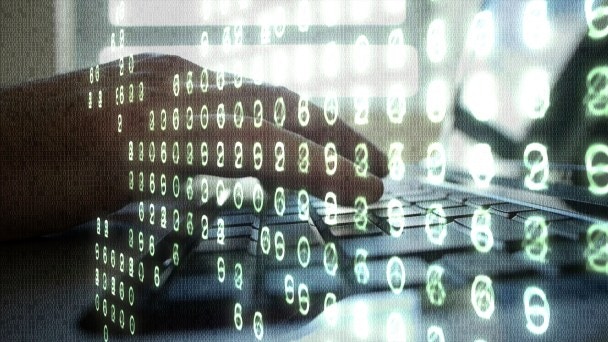 30 mins
The Secret Cyber War with John McAfee
While many of us may be struggling to keep up with technological advancements, others are strongly motivated to keep up with these changes. John McAfee gives us a peek into the secret cyber war as he recounts his multiple successes and offers us a glimpse of what lies just beyond tomorrow's horizon.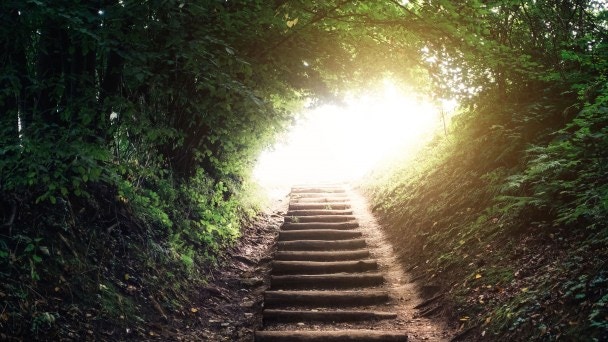 30 mins
Earthbound Spirits with Mary Ann Winkowski
For many, life continues even after the body dies. Some move on to a new life in a new world; others remain on the earthly plane. Mary Ann Winkowski is aware of these earthbound spirits and shares what she has learned from helping them.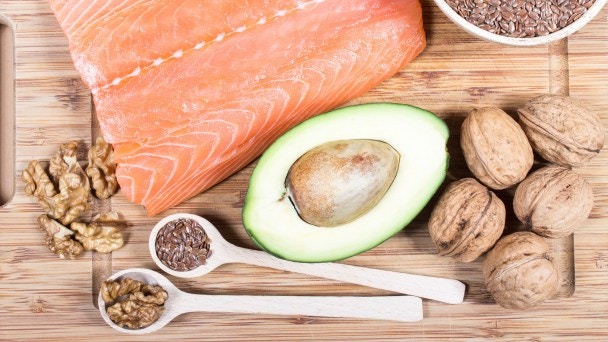 30 mins
Better Nutrition for Better Health with Dr. Joel Wallach
The human body is a complex organism that requires the right balance of nutrition to maintain and promote good health. Dr. Joel Wallach returns to explain the benefits of proper nutrition and how we can protect ourselves from the toxins in our food supply.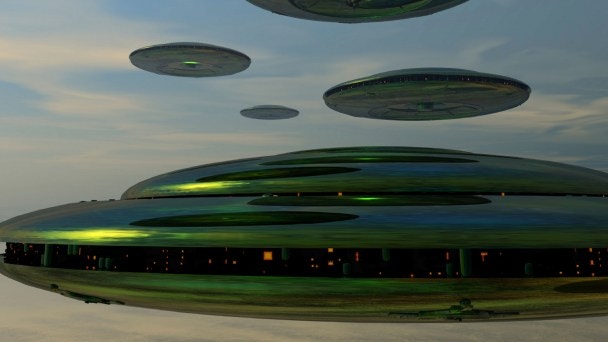 30 mins
Strange Sightings with James Fox
James Fox returns to detail two UFO sightings that were life-changing encounters for the witnesses, but received little public attention.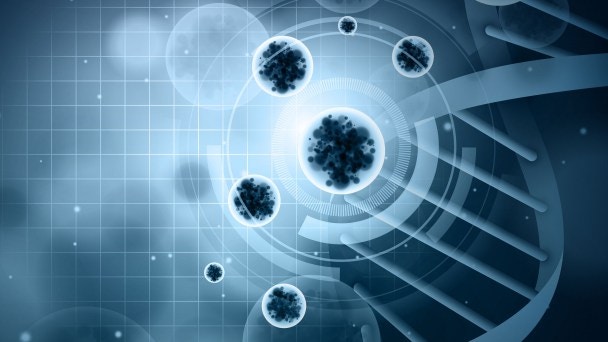 31 mins
Holding on to Our Humanity with John McAfee
Technological advancements are propelling humankind into a brave new era, but it should not come at the price of our humanity. John McAfee's latest endeavors focus on bringing the indigenous wisdom of healing with native plants into the modern era so that we all can hold on to our humanity.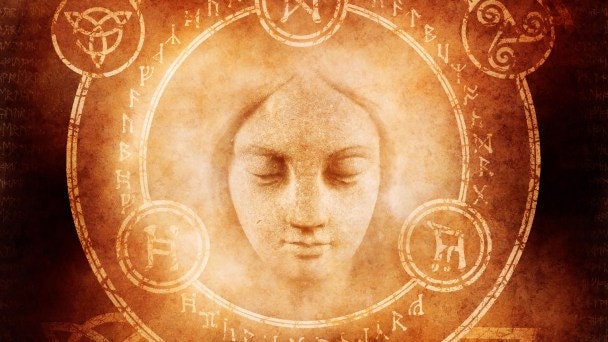 32 mins
Coexisting with the Paranormal with Mary Ann Winkowski
Many of us live out our mundane lives completely unaware of the subtle realms that surround our own. Mary Ann Winkowski explains how to detect energetic influences from these realms and offers advice for coexisting with the paranormal.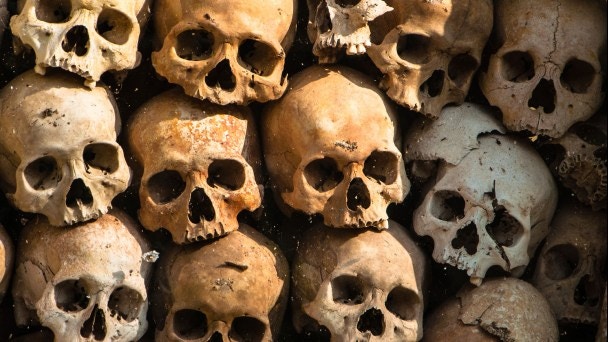 29 mins
Skeletal Shrines with Paul Koudounaris
Long after their deaths, the legends of notable historical and religious figures continue to inspire throughout the generations. Their remains bear tales just as intriguing. Paul Koudounaris, an expert in the history of bone-decorated shrines, shares his photographs and the secret histories behind these skeletal shrines.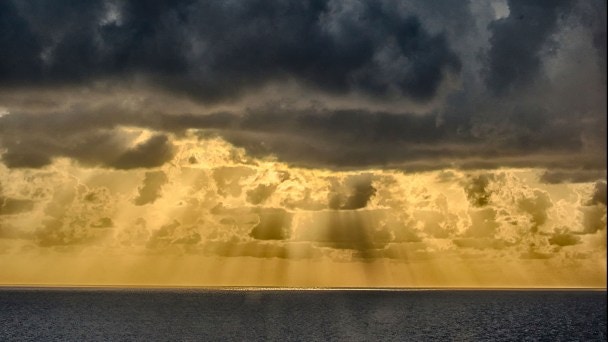 30 mins
The End of Natural Weather with Scott Stevens
It is apparent that something strange is going on with the weather. As a weatherman, Scott Stevens saw firsthand how much of this story was not being reported. He now reveals what he has discovered about weather manipulation, alternative energy sources and the end of natural weather.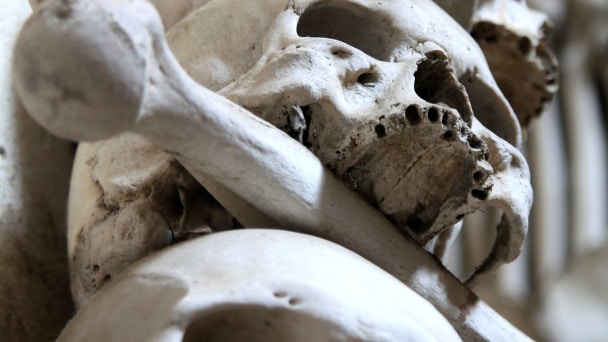 29 mins
The World's Most Haunted Places with Jeffrey Belanger
Certain locales are renowned for being sacred sites and centers of supernatural phenomena. Jeff Belanger is a prolific paranormal researcher who discusses the truth and fantasy behind some of his favorite legendary and haunted places, including America's Stonehenge and the Catacombs under Paris, France.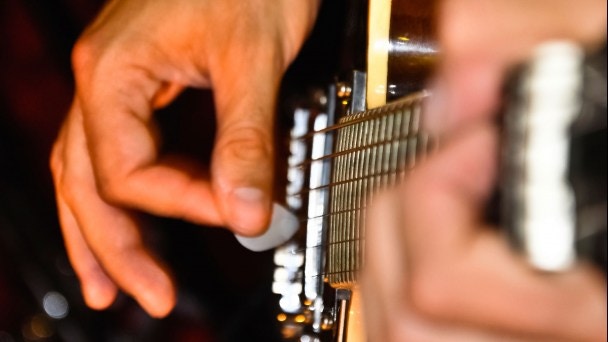 31 mins
Legends and Curses of Rock 'n' Roll with R. Gary Patterson
Why do many musicians die at the age of 27? Is it true that popular performers pay tribute to dark forces in exchange for fame and fortune? R. Gary Patterson has studied this strange history and has uncovered the truth behind many of the legends and curses of rock 'n' roll.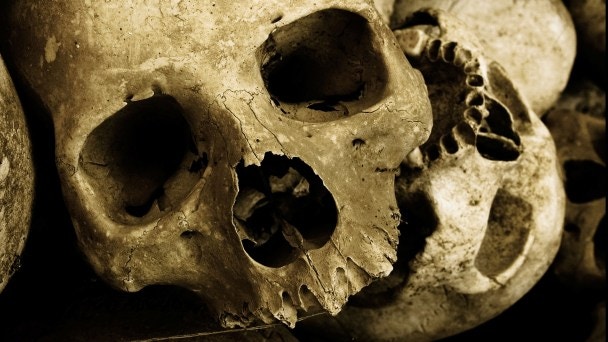 30 mins
Skulls of Power with Paul Koudounaris
Throughout the world, elaborately decorated skeletons are put on display to create special sanctuaries. Offerings are presented to these adorned remains in hopes that the dead assist the living. Paul Koudounaris explains the various cultural beliefs and practices that give rise to the supernatural powers of venerated remains.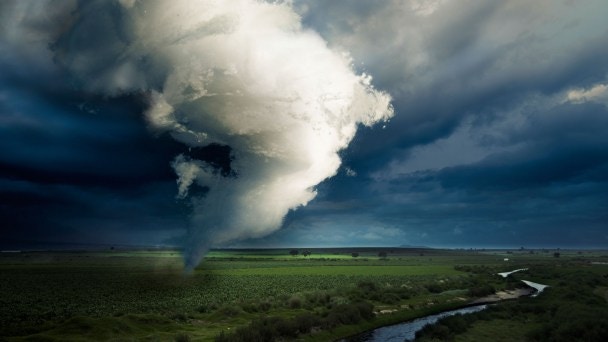 30 mins
Deciphering Chemtrials with Scott Stevens
Unmanned surveillance aircraft crisscross our skies weaving sordid tapestries of white trails in their wake. Scott Stevens provides evidence that reveals the direct connection between chemtrails and extreme weather conditions.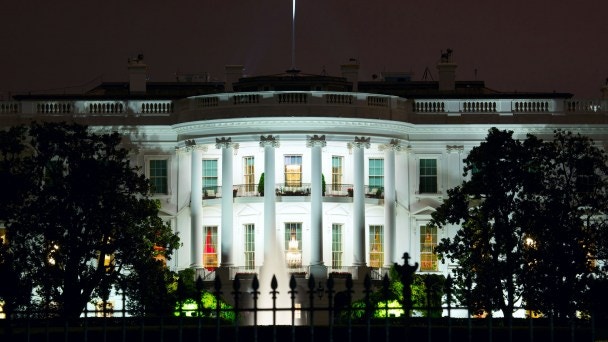 30 mins
Ghosts in the White House with Jeffrey Belanger
Perhaps the most famous haunted house in the world is the White House. With its long and rich history, it is no wonder that the souls of past inhabitants would choose to remain through the decades. Jeff Bellanger presents evidence of ghosts in the White House and reveals the latest in ghost hunting technology.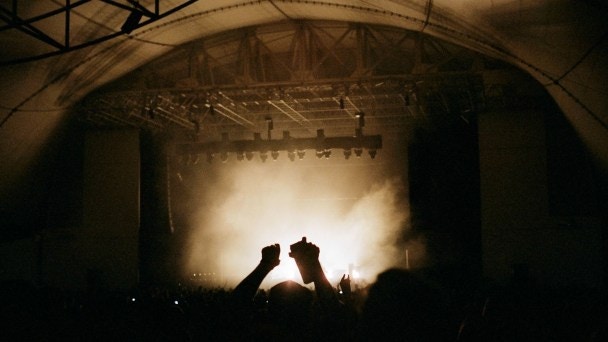 29 mins
The Dark Side of Rock 'n' Roll with R. Gary Patterson
Many celebrities are haunted by weird rumors and outlandish stories. Some of these are true, other are complete fabrications. R. Gary Patterson, an expert on the history of popular music, debunks and confirms several strange tales from the dark side of Rock 'n' Roll.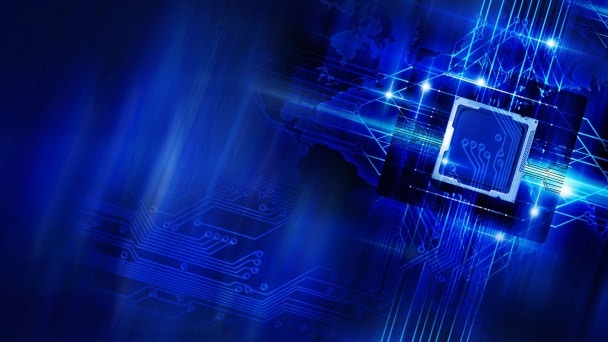 31 mins
Technological Mark of the Beast with Paul McGuire
The belief that we are in the biblical last days is reinforced by emerging technology that erodes our sense of privacy and diminishes financial independence. Paul McGuire draws a correlation between bible prophecy and the computer advancements which may just be the technological mark of the beast.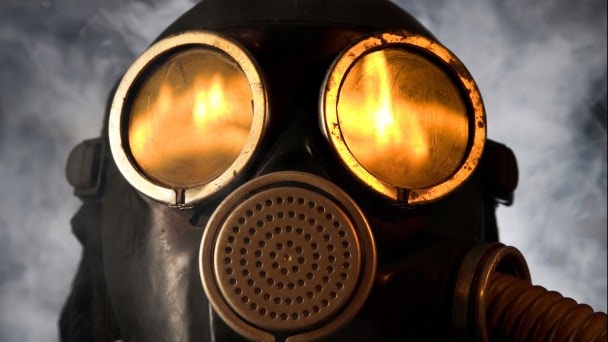 28 mins
Prophecies for America with Paul McGuire
We are perched upon the precipice of the abyss and poised to engage in the greatest battle of all time; for the first time in history, we can eradicate all life on the planet. Paul McGuire reveals prophecies for America and explains how we can fight off the shackles of the elite as the final countdown begins.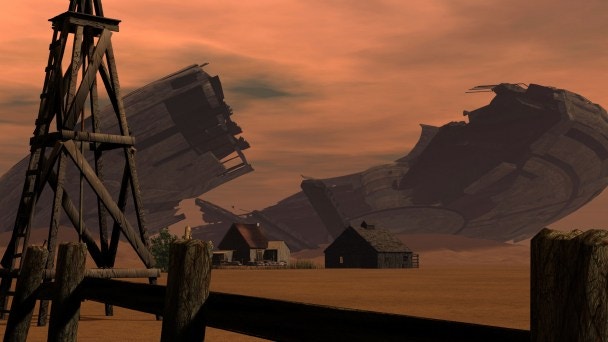 31 mins
America's Secret UFO History
Whether we want to admit it or not, UFO sightings are part of America's secret history since World War II and the Cold War. Richard Dolan details important sightings from recent U.S. history and explains why these reports are still relevant in the 21st century.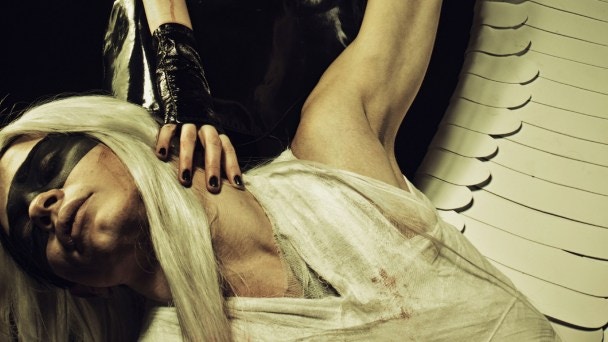 24 mins
Clearing Dark Energies with Deborah King
Dark energies come in many shapes and sizes from thought-forms to fallen angels. When they attach to a person, they can cause any manner of harm. Deborah King offers simple ways to clear out different types of dark energies and advises when it is time to call for help.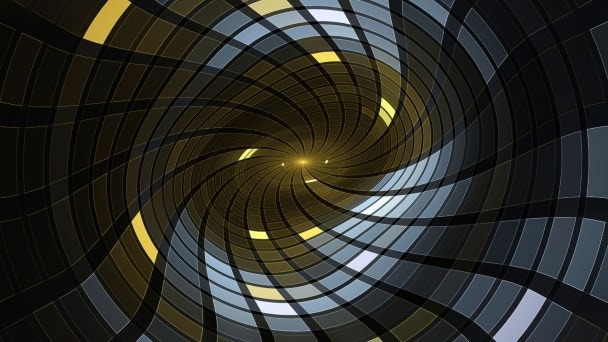 29 mins
The Reality of Time Travel with Ron Mallett
Lurking deep within Einstein's theories lie the secrets of time travel. Theoretical Physicist Ron Mallett explains the reality of time travel technology that we could see in the near future.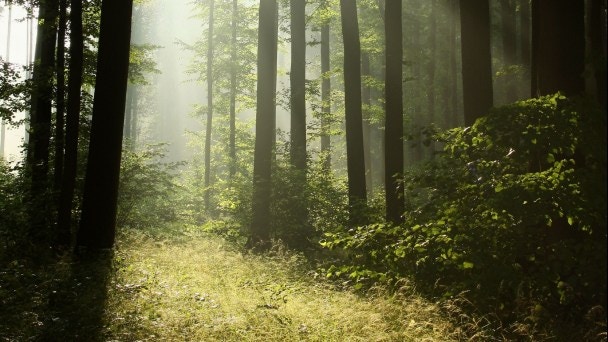 28 mins
Hunting Bigfoot with Rhettman Mullis
Fuzzy photos and shaky videos are all part of a long history of Bigfoot sightings that dates back to 12th century woodcuts, which depict knights in combat with large hairy human-like creatures. Rhettman Mullis reveals several historical Bigfoot sightings and explains his multidisciplinary approach to hunting Bigfoot.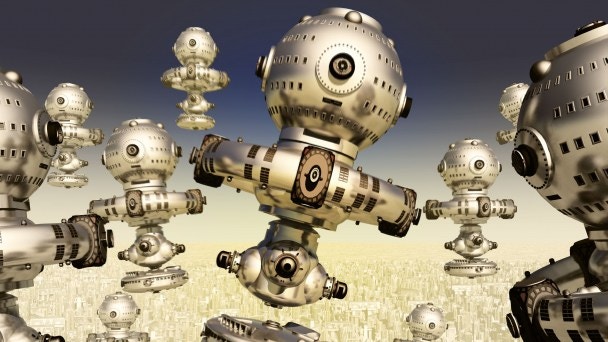 31 mins
Science from UFOs
If we are not alone in this universe, and advanced civilizations have visited our planet, then it is possible that traces of their technology have been left behind. Richard Dolan exposes the secret propulsion and electrogravitics innovations that came from experimenting with exotic technology.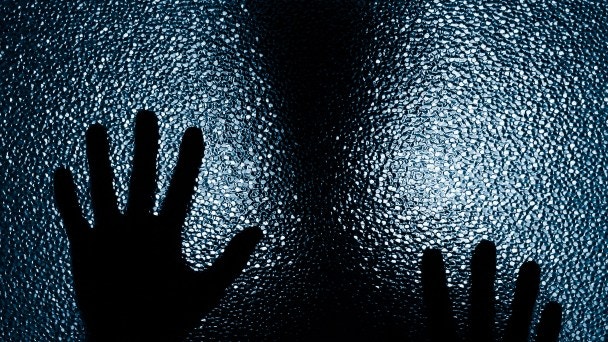 24 mins
Confronting Dark Forces with Deborah King
We are caught betwixt an ever raging battle between good and evil. From a higher perspective, both are emanations of the same light striving to return to the same source. Deborah King has been called to help us conquer dark forces in order to join with the light and advance on our path of spiritual growth.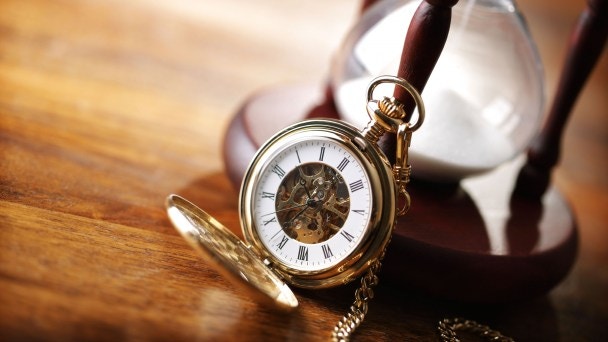 28 mins
Dangers of Time Travel with Ron Mallett
Theoretical physicists suggest that humanity will unlock the secret to time travel within the next few decades. What this means for our past and present is uncertain. Ron Mallett examines the real possibilities of time travel and how it can affect our history.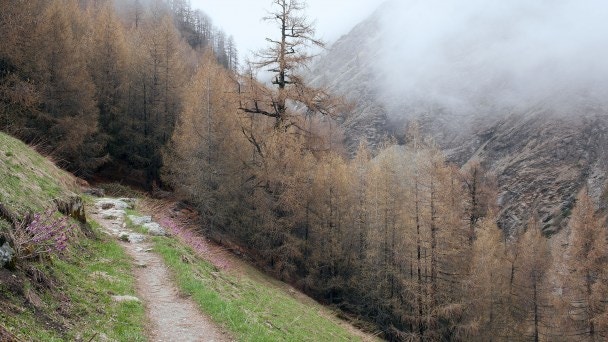 30 mins
Proving Bigfoot with Rhettman Mullis
Despite the lack of definitive proof, researchers believe that they can understand how Bigfoot behaves and communicates. Rhettman Mullis recounts tales of tracking this elusive creature and reveals how he may one day prove the existence of Bigfoot.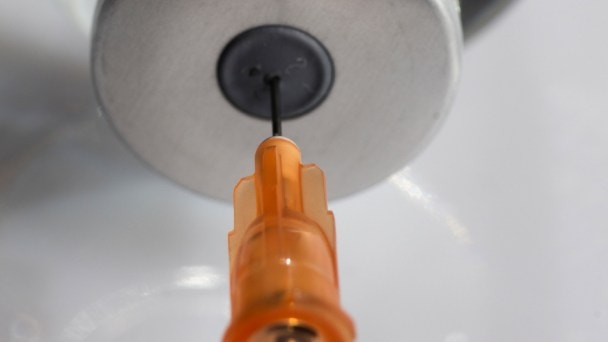 30 mins
The Vaccine Epidemic with Dr. Sherri J. Tenpenny
Vaccines have been credited with virtually eliminating polio and small pox. Despite their benefits, vaccinations are not a perfect solution. Dr. Sherri J. Tenpenny draws from her years of experience and research to explain problems associated with the vaccine epidemic.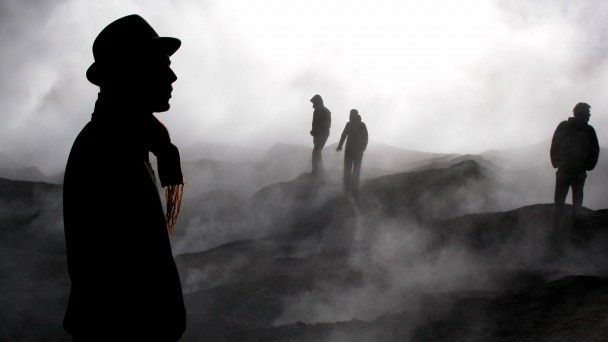 30 mins
Shadow People and the Secret War with Heidi Hollis
In the quiet serenity of night, shadows delicately drape across the room. A movement catches your eye as one of the shadows takes the shape of a person and the tranquility is broken. Was it your imagination or is something sinister lurking in the darkness?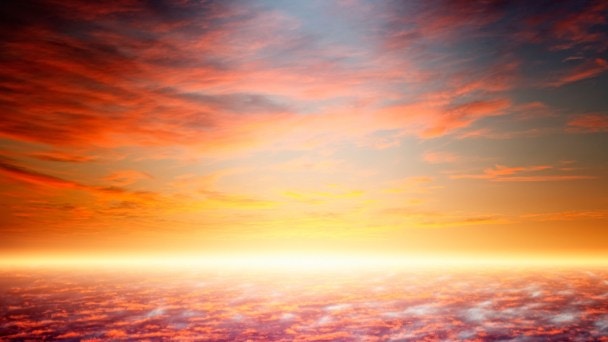 29 mins
UFOs and the Bible with Rev. Michael JS Carter
Whether or not you believe that we are alone in the universe, tales of otherworldly visitors have permeated our imaginations from times immemorial and throughout sacred texts. Rev. Michael J. Carter, who has spent his seminary career studying such extraterrestrial accounts, reveals his theories on UFOs and the Bible.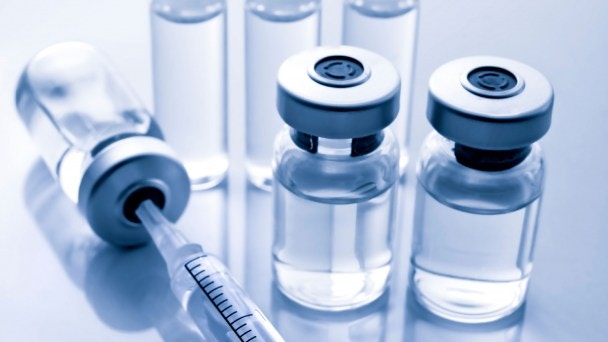 30 mins
To Vaccinate or Not with Dr. Sherri Tenpenny
Despite these repeated threats a pending pandemic every year, we still have not experienced a worldwide disaster. Dr. Sherri Tenpenny reveals some startling information about flu shots and potential threats against our rights to choose to vaccinate or not.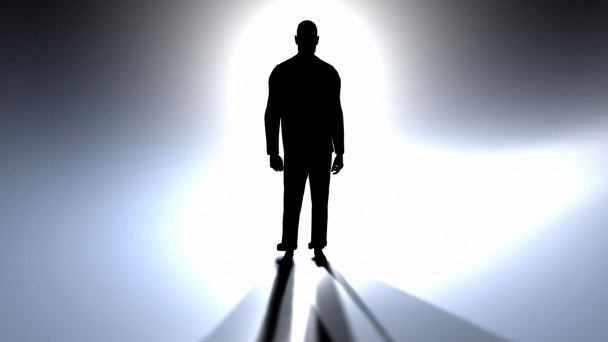 26 mins
Shadow of the Hat Man with Heidi Hollis
Most shadows are in union with the peaceful stillness of night, others move with sinister intent. Many reports of these moving shadows include encounters with another ominous presence. Hollis reveals what she has learned about the Hat Man, an entity who often accompanies the shadow people.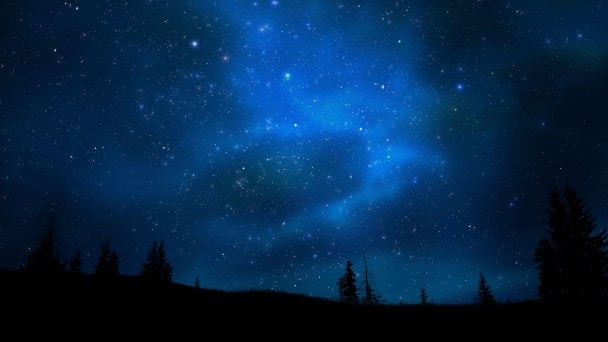 29 mins
Religion and Star Visitors with Rev. Michael JS. Carter
Try to imagine how a chance meeting with someone from another world would change you and your beliefs. Rev. Michael JS. Carter shares personal reflections from his own encounters with star visitors and reveals more otherworldly encounters from the scriptures.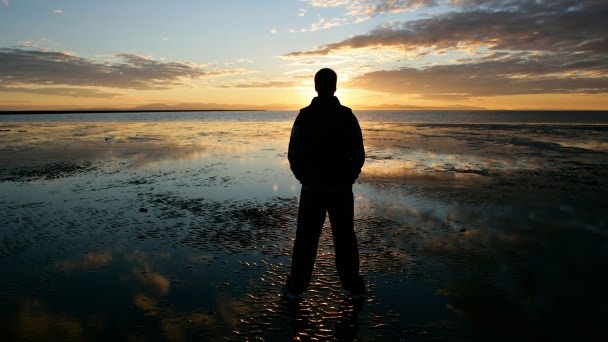 29 mins
Finding True Wealth with Jim Paris
Jim Paris had a life that most people would consider ideal. Despite his great financial success, everything he worked so hard for was instantly taken away when his brother betrayed him. Jim Paris recounts the trials and tribulations he endured that led him to discover the meaning of true wealth.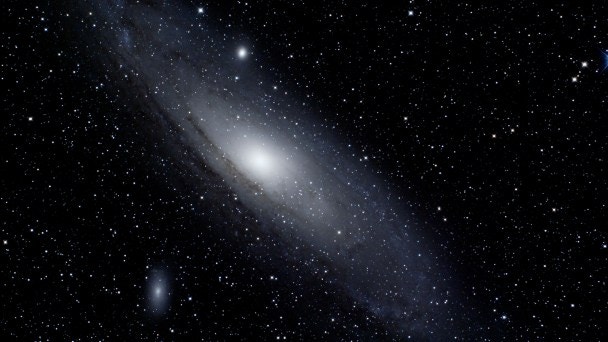 31 mins
The Future of Space Exploration with Robert Zimmerman
We are on the forefront of a new technological horizon as private companies compete with governments for a stake in our future in space. Since the 1960s, we have come a long way in developing space technology, but we have just barely begun our journey into the cosmos.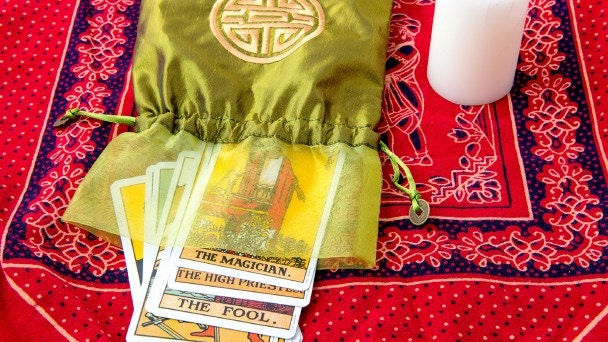 31 mins
Angels and the Tarot with Radleigh Valentine
As new paradigms of spiritual practice emerge within the new millennium, the two once divergent worlds of Angels and Tarot cards begin to merge. Radleigh Valentine explains how he uses Tarot cards to receive guidance from the angels.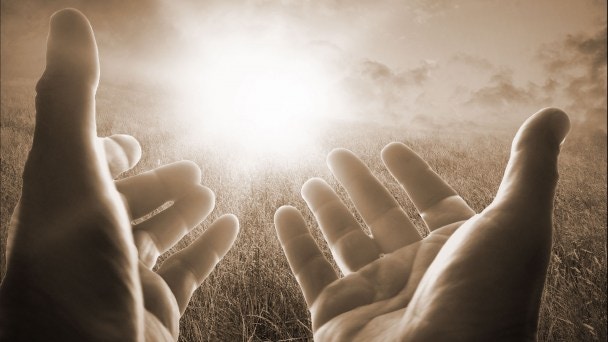 27 mins
Secret of Successful Prayers with James L. Paris
Jim Paris knows what it is like to work to have everything, only to have it all wiped away in an instant. On the brink of suicide, he prayed to no avail. But he persisted until he succeeded and now shares the secrets to his newfound success.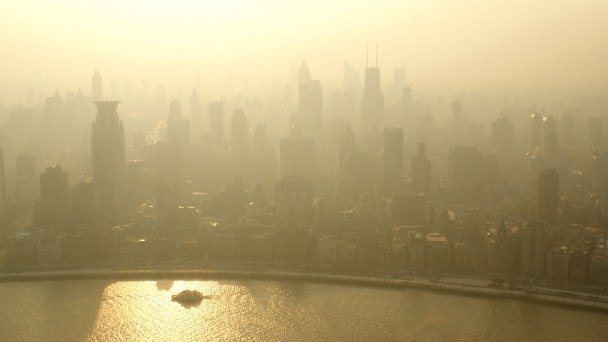 30 mins
Straight Facts about Climate Science with Robert Zimmerman
Every new report on the state of our climate seems to cause a shift in the battle lines between scientists and politicians. Robert Zimmerman sounds a clarion call to scientists, politicians, and the public to demand the straight facts about climate science.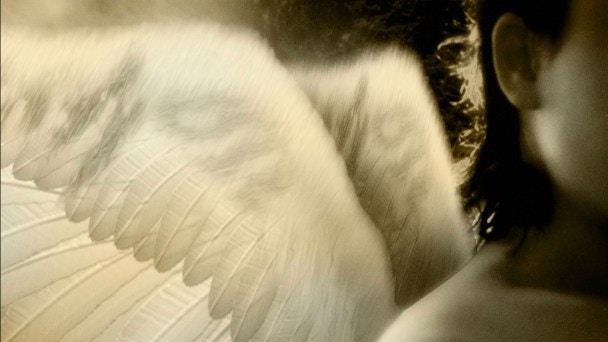 31 mins
Angel Tarot Revealed with Radleigh Valentine
Angels are always with us, just waiting for us to reach out and ask them for help. Radleigh Valentine reveals the world of angels that coexists within our own reality and explains how we can use the Tarot to receive their guidance.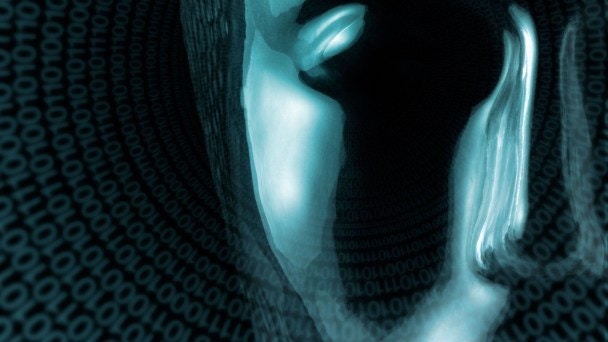 29 mins
Who are the Archons? with Jay Weidner
For over 6,000 years humanity has not been alone. Inserting themselves into positions of power, off-planet rulers (the Archons) have been guiding our history for their own gain. Jay Weidner reveals who these Archons are, how they retain power and what we can do to escape the Archon trap.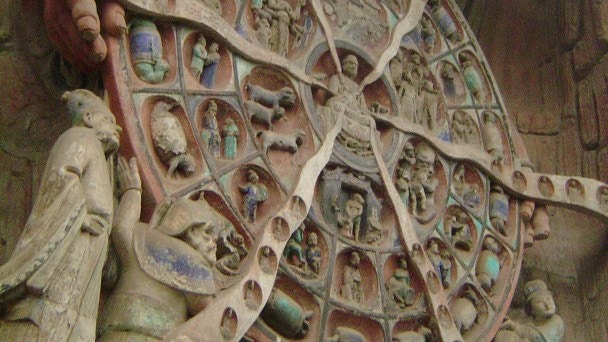 29 mins
A New Understanding of Near Death Experiences with Dr. Raymond Moody
With religion and science not providing answers, many people are lost, looking for an explanation for their own near death experiences. Dr. Raymond Moody shares many accounts of NDEs and offers an explanation that crosses the boundaries between science and religion.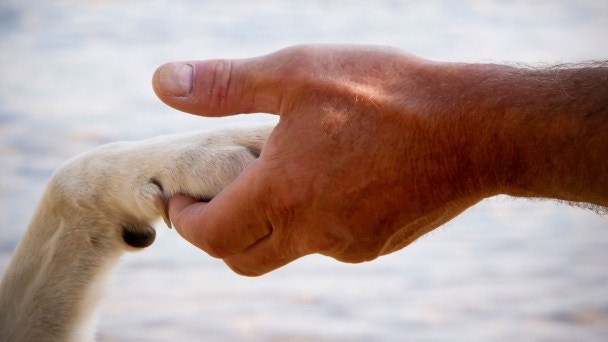 24 mins
Universal Consciousness and Animal Communication with Amelia Kinkade
In our technological age, many of us are more concerned with getting online than connecting with those closest to us. This includes the animals with which we share our lives. Amelia Kinkade gives an in-studio demonstration with a horse, how we can reconnect with this zero point energy field and get back online with the animal kingdom.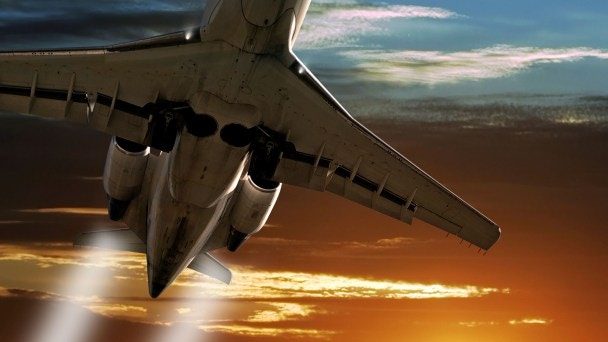 30 mins
Chemtrails and the Sun with Jay Weidner
The sun is moving into a phase that scientists do not fully understand and has the power-elite in a panic. Jay Weidner explains how the changing sun is advancing human consciousness and how those in power are working to stem this transformation, lest they lose their power-grip on the planet.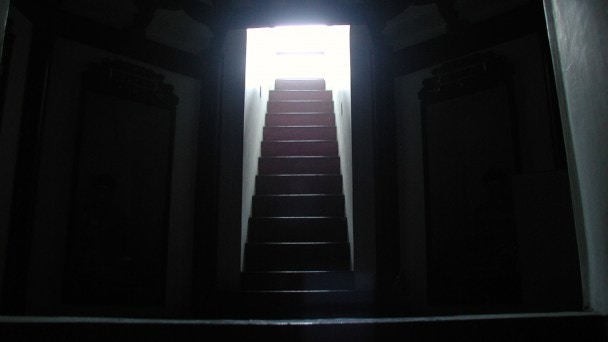 30 mins
Explaining Near Death Experiences with Dr. Raymond Moody
Many people still find it difficult to explain what happened to them on the other side. Dr. Raymond Moody explains the emergence of a new logic that provides a rational way of thinking about the afterlife while giving people the means of explaining exactly what they have experienced.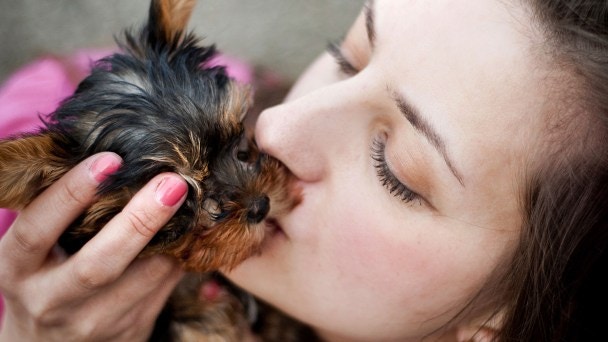 27 mins
Learning to Communicate with Animals with Amelia Kinkade
Many of us share a home with a beloved animal companion, but how many of us can share a heartfelt moment, knowing exactly what each other is thinking and feeling. Amelia Kinkade demonstrates how you can build a bridge to an animal's heart and begin communicating with the animals in your life.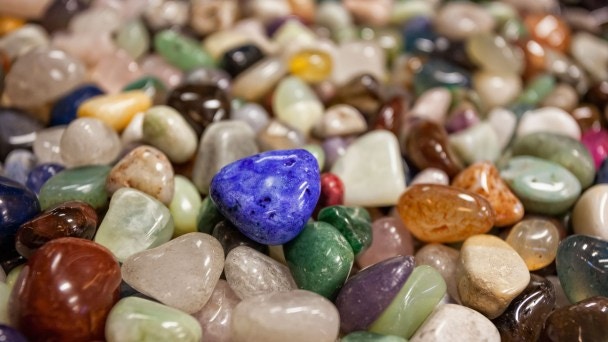 29 mins
Power of the Stones with Tom Benedict
Our subtle connection with the energies of the earth can be demonstrated through the healing power of stones. Tom Benedict explains the benefits of various stones and presents a healing stone reading that involves health concerns and insights to past lives.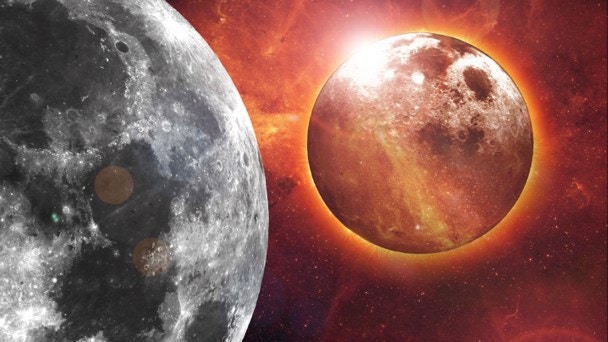 26 mins
Civilization from Planet X with Jason Martell
Thousands of years ago, Planet X, or Nibiru drifted dangerously close to Earth and left its impact upon the planet and human civilization. The earliest accounts of this encounter come from the ancient Sumerians whose culture was dominated by the denizens of Nibiru: the Annunaki.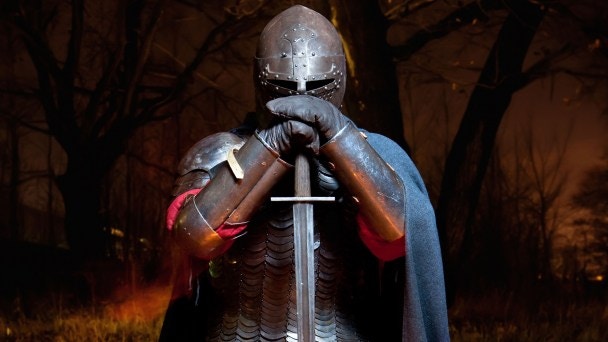 30 mins
Rise of the Spiritual Warrior with Bill Bean
As a child, Bill Bean's family was ripped apart when it was attacked by demonic forces. A chance encounter empowered him and gave him the faith needed to engage in spiritual warfare and conquer the dark force destroying his family.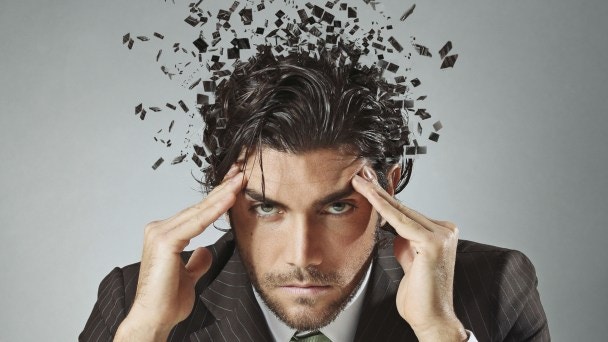 31 mins
Transcendent Truths with Howard Bloom
Howard Bloom calls for us to transcend our stagnant truths with a unified vision of pursuing new levels of technological advancements that will ensure continued increases in life expectancy and IQ for future generations.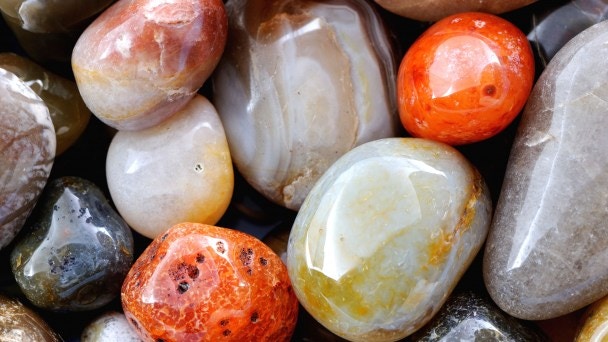 29 mins
Healing with Stone Energy with Tom Benedict
Although many minerals have healing properties, stones are only part of the healing process. Tom Benedict explains how stones and energy work together in the healing process and presents a stone reading to better demonstrate the specific uses for various stones.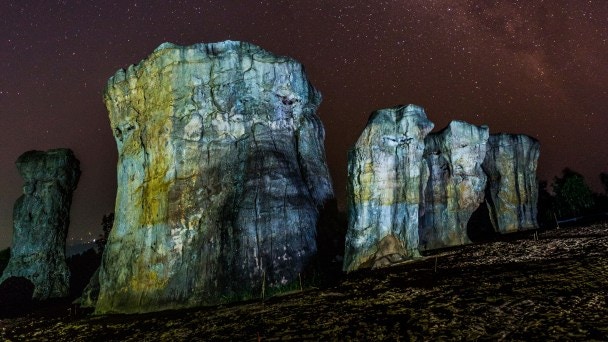 30 mins
Megaliths and the Human Mind with Jason Martell
Once upon a time, humans knew how to carve and arrange giant stones to be in precise celestial alignment. Jason Martell explains how repeating cycles of knowledge have obscured an ancient history filled with advanced technology and interactions with extraterrestrial intelligence.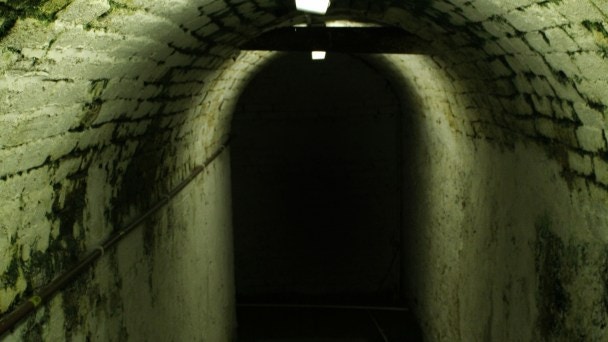 30 mins
Deliverance from Darkness with Bill Bean
Worldwide reports of demonic possessions and attacks are on the rise. Bill Bean, who stands on the vanguard of this spiritual warfare, explains how he helps those who believe they need deliverance from darkness.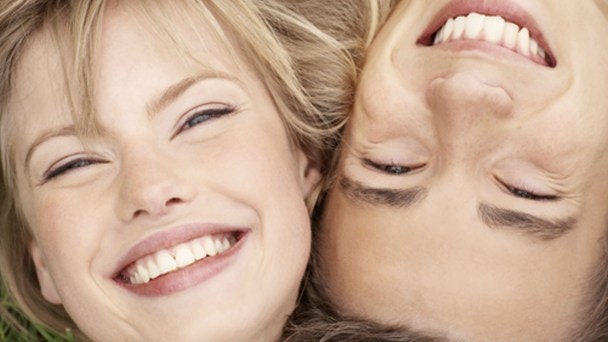 32 mins
Turning Negatives into Positives with Howard Bloom
Howard Bloom reminds us that despite the challenges we face from psychic vampires and illnesses, our minds have the incredible potential to turn all of these negatives into the most powerful positives we can imagine.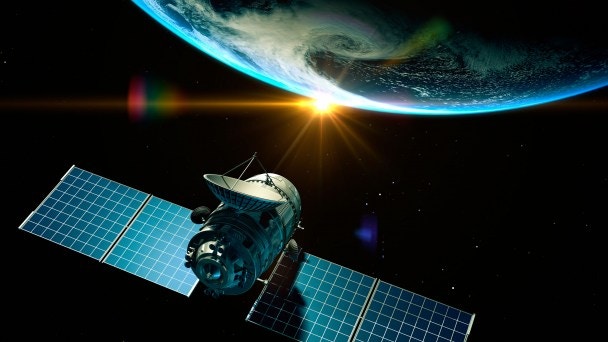 31 mins
Breaking the Truth Embargo with Stephen Bassett
In Roswell, NM, July 1947, the most extraordinary manipulation of public perception in human history began. Stephen Bassett has made it his life's work to break this truth embargo and force the governments to disclose the truth they have been hiding from us all.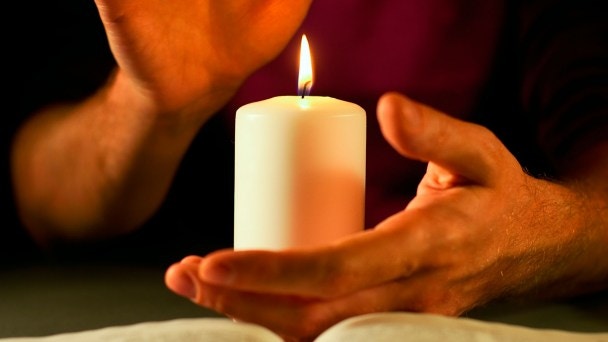 29 mins
Bible Prophecies for the Modern World with Ken Klein
Ken Klein, a Prophetic Investigator explains that many of the modern trials we face, including chemtrails and GMOs, are part of long historical cycle that fulfills some of the most devastating prophecies from the Book of Revelations.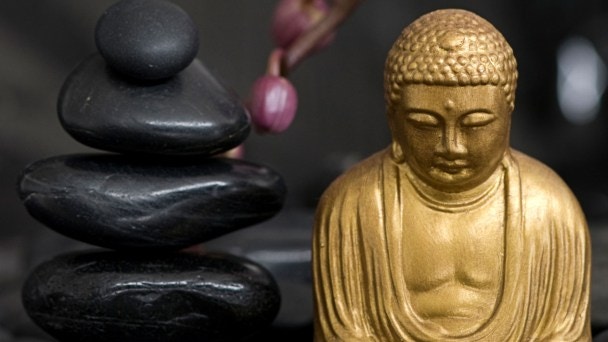 31 mins
Aligning Inner and Outer Feng Shui with Kelly S. Jones
It is important to recognize that the space we occupy affects each one of us in profound, yet subtle ways. Kelly S. Jones explains how aligning inner and outer Feng Shui with Astrology can help harmonize our living and working spaces to bring balance and flow back into our lives.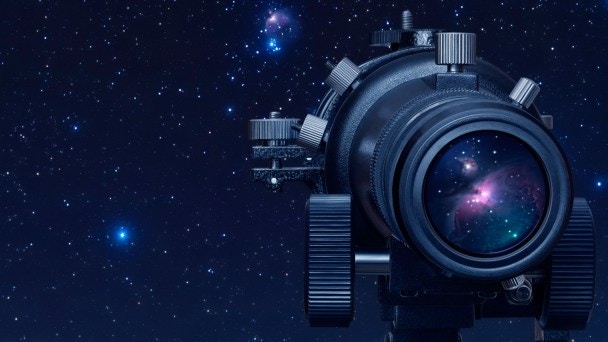 30 mins
Tapping into the Secrets of the Universe with Dr. Sky
In 1609, when Galileo turned his telescope to the night sky for the first time, the greatest mysteries of the universe began to unfold. Steve Kates, aka Dr. Sky, explains how you can tap into the greatest secrets of the universe from your own backyard by using binoculars and telescopes.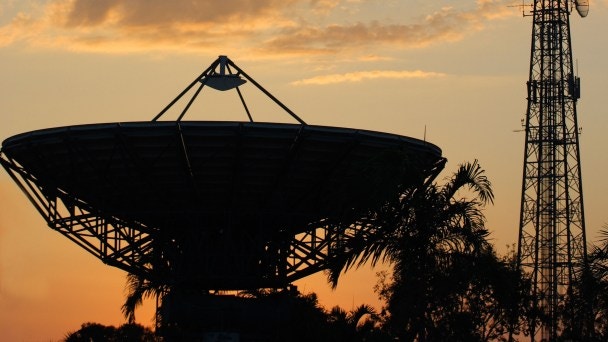 32 mins
Terms of Disclosure with Stephen Bassett
For far too long, the governments of the world have kept a tight seal on information regarding the presence of extraterrestrials on earth. Stephen Bassett is a leading advocate calling for the governments of the world to end the truth embargo and to negotiate terms of disclosure.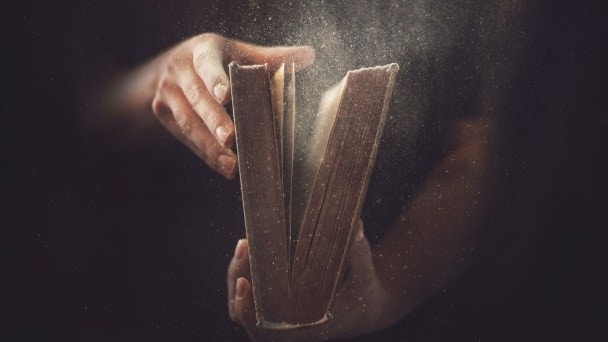 29 mins
Deciphering Biblical Prophecies with Ken Klein
The Old Testament is so full of metaphors and secret codes that many people cannot fully understand the true meanings of the texts. Ken Klein's life work is the study of biblical prophecy and he reveals what he believes is Lucifer's plan for us all.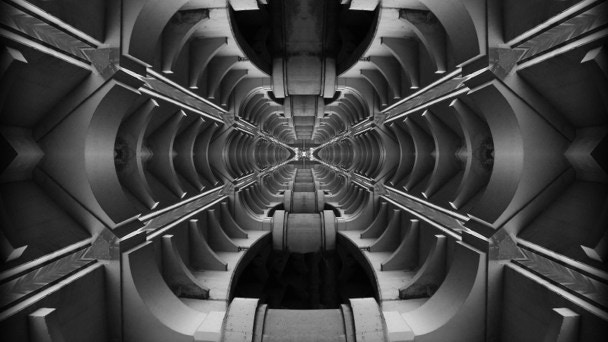 22 mins
Opening Your Akashic Records with Kelly S. Jones
The Akashic Records not only records everything you think, say and do, but it exists in the realm of possibilities where anything can happen. Kelly S. Jones explains how you can find your soul's purpose in the Akashic records and explore new possibilities for your life.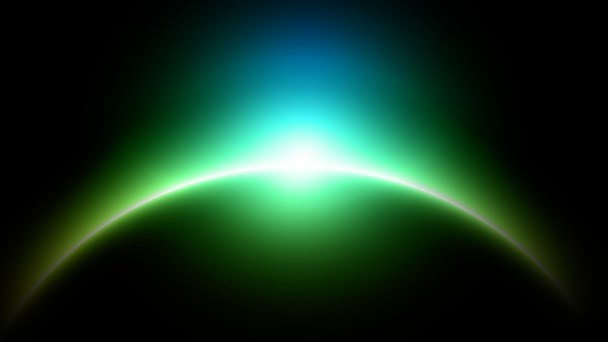 34 mins
The New Space Race with Dr. Sky
Even with astounding advances in technology, there is little interest in supporting ambitious and exciting space exploration projects. Steve Kates, aka Dr. Sky, explains how privatization will reignite our interest in space exploration by spawning a new space race.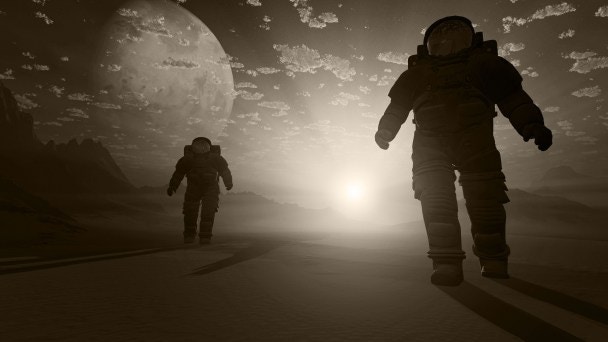 30 mins
Colonizing the Final Frontier with Jeffrey Bennett
Off-world colonization will never happen if future generations continue to hold a lackluster view of science and space exploration. Jeffrey Bennett explains the importance of educating and inspiring our children to boldly lead humankind into a new future as explorers of the final frontier.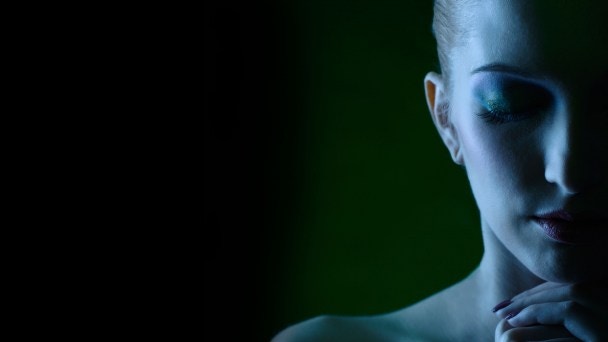 24 mins
Becoming a Remote Viewer with Paul Smith
Sitting quietly in a darkened room, breathing slowly and deeply, visions of another time and place drift into your mind's eye. As a remote viewer, you are able to discover secrets inaccessible in any other way. Paul Smith explains the basics of remote viewing and offers insight into the training process.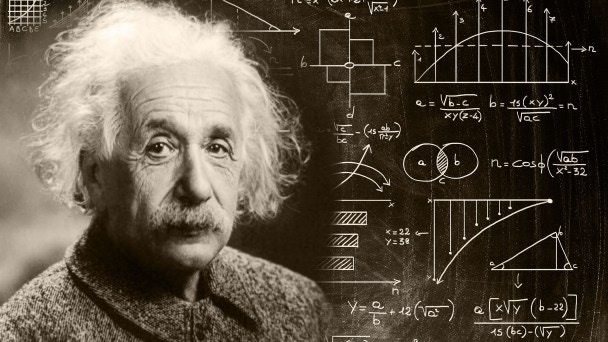 29 mins
The Genius of Einstein with Jeffrey Bennett
Developing the complexities of General and Special Relativity is what defined Albert Einstein as a genius and launched an unprecedented era of technological and scientific advancements. Jeffrey Bennett offers a short explanation of what relativity is and why it matters to all of us.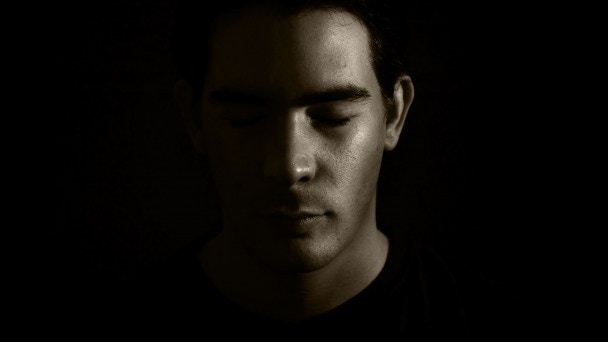 31 mins
Practical Uses of Remote Viewing with Paul Smith
We can learn to rise above the din, reach out with our minds and ascertain accurate information about events near and far. Paul Smith explains how the structured practice of Remote Viewing can help you to reduce mental noise and improve your understanding of the universe.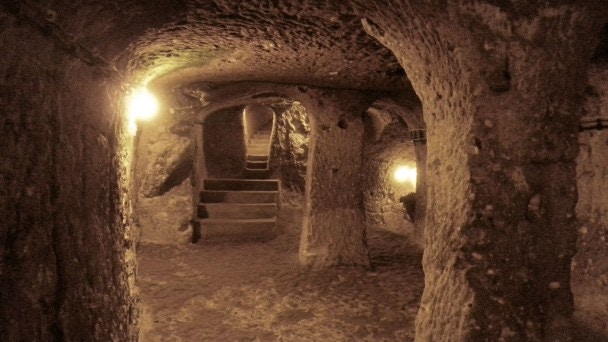 31 mins
Our Hollow World with Brooks Agnew
Strange tales of UFOs rising from underground bases and ancient lore of subterranean civilizations reinforce the notion that human life is just scratching the surface of our planet. Brooks Agnew proposes the possibility that we merely dwell upon the shallow surface of a deeper and thriving hollow world.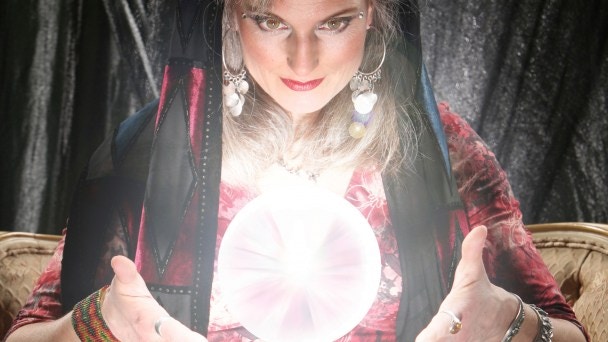 30 mins
Exposing Psychic Scams with Angela Thomas
Due to the popularity of the internet and telephone-based business, psychic readings have become a booming business. But it is fraught with charlatans looking to make easy money. Angela Thomas explains how you can discern the difference between psychic scammers and true psychic mediums following their call to serve.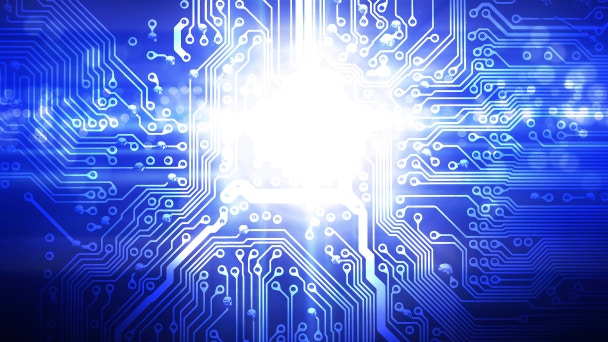 31 mins
EMPs and National Security with Michael Maloof
A glaring weakness in our national security is becoming ever more apparent: our power grids remain vulnerable to an Electro-Magnetic Pulse (EMP) catastrophe. Michael Maloof outlines various scenarios we could face if immediate action is not taken to protect the grid against a potential EMP attack.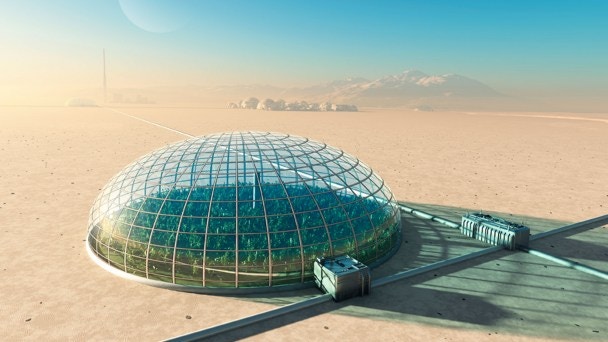 30 mins
Past and Future Life on Mars with Robert Zubrin
The idea of life on Mars has captured the imaginations of scientists and visionaries for generations. Now, the possibility of finding life on the red planet has become a reality. Robert Zubrin envisions life on Mars from its probable past to our potential future.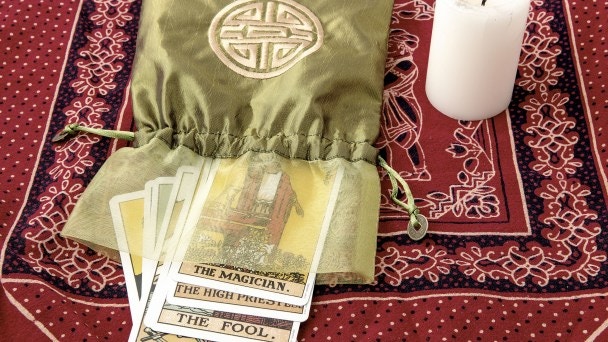 28 mins
Don't Fear the Tarot with Angela Thomas
Tarot cards can be confusing, if not frightening, for anyone just learning to use them. Angela Thomas helps to clear the confusion by providing a primer for a three-dimensional Tarot reading that incorporates your own interpretations and intuitions along with the standard meanings of the cards.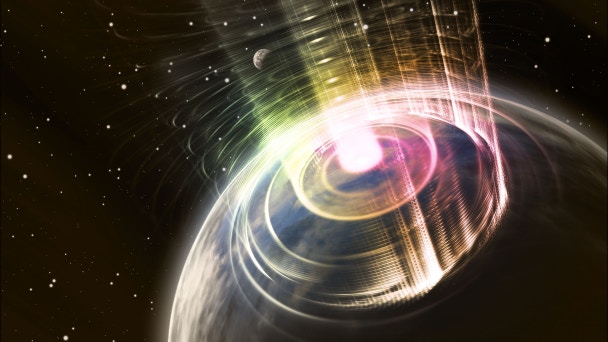 27 mins
X-Class Solar Flares with Michael Maloof
Someday, the sun will produce a coronal mass ejection strong enough to wreak havoc upon our electrical infrastructure. Michael Maloof explains how we can motivate our duly elected leaders to begin hardening the electrical grid and protect ourselves from X-class solar flares.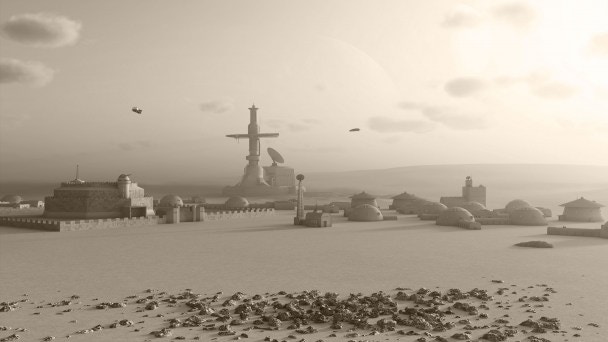 28 mins
Colonizing Mars with Robert Zubrin
Just over the proverbial horizon, the first colony of human beings on Mars awaits. Every day, Robert Zubrin works to bring us closer to colonizing Mars and he details what we can expect as we finally broach this new horizon.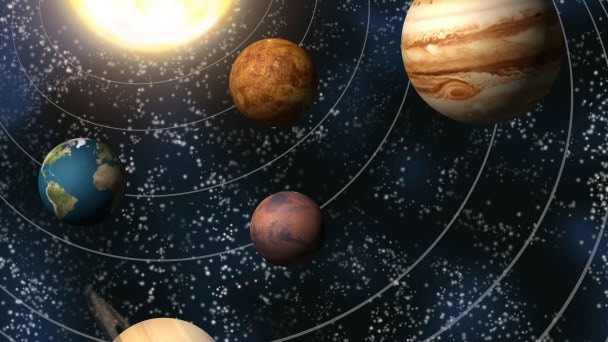 27 mins
Personality, Destiny and Astrology with Sandra-Leigh
Astrology, as a study of personality, is a means of determining your destiny based upon the planetary patterns present at the moment of your birth. Sandra-Leigh explores the connection between personality, destiny and astrology by examining the charts of several famous people.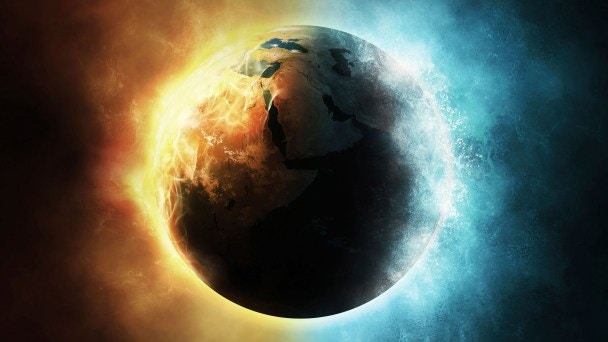 30 mins
Not by Fire, but by Ice with Robert Felix
Every 11,500 years the Earth undergoes a dramatic change: weather patterns become erratic, global temperatures cool, sea levels drop, and magnetic poles reverse as an ice age is born. Robert Felix explains that our climate changing is just the precursor to the dawning of a new ice age.
Enter your email to start your free trial.
✕
Log In
Forgot Password
Link Sent!