Receiving his certification in Hatha yoga in 2002, Cameron Gilley is dedicated to creating a space for students to access their own innate presence through posture, flow, breath and awareness.
Drawing from his experience in Hatha yoga, Yin yoga, Power yoga, Meditation and Martial Arts, Cameron's classes are both a 'workout' and a 'work-in.'
Teaching for almost 15 years, Cameron Gilley whole-heartedly believes in the transformative power of yoga. In each class, he devotes his energy to passionately sharing the liberating and life-affirming bliss that is yoga. Whatever your walk of life, he invites you to come experience for yourself the pleasant echo of your own efforts resonating within you.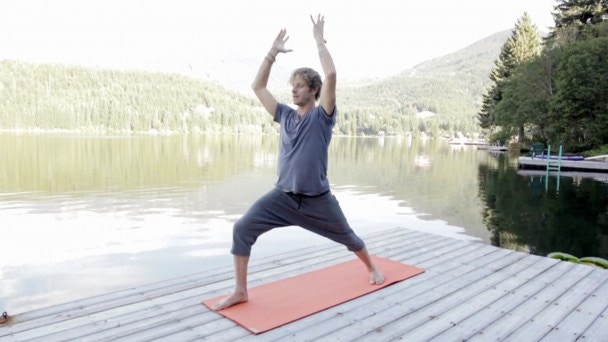 Cameron Gilley
Heart of a Mountain
Embody the qualities of a mountain: deep roots, patience, and peace. This is a practice of grounding lunges and hamstring stretches.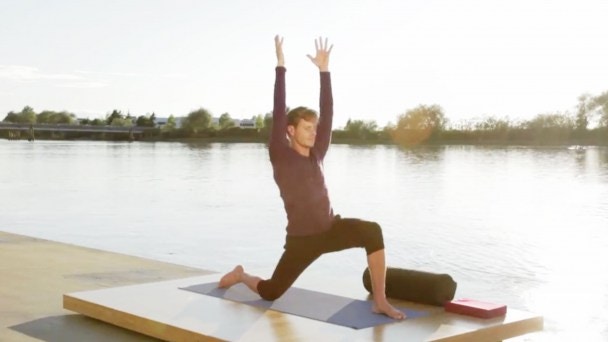 Cameron Gilley
The Way of Balance
Create balance and stabalization in this fusion between yin and hatha yoga. Begin with stretching your spine and hips in grounded and static holds. Increase your energy and heat through standing split leg lunges, hip openers, core, and twists.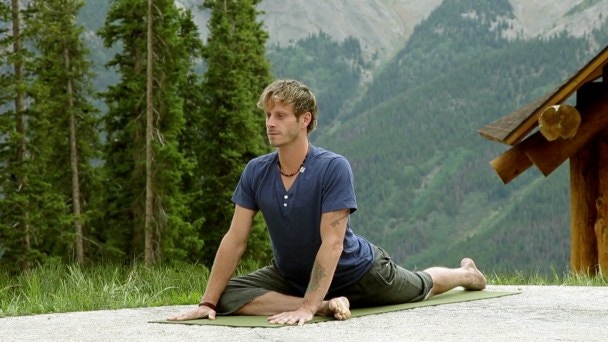 Cameron Gilley
Mountain Top Yin
Get grounded and strong as a mountain in this grounding, relaxing, and rejuvinating yin practice. Explore various yin postures focusing on your hips to open you up in mind, body, and spirit.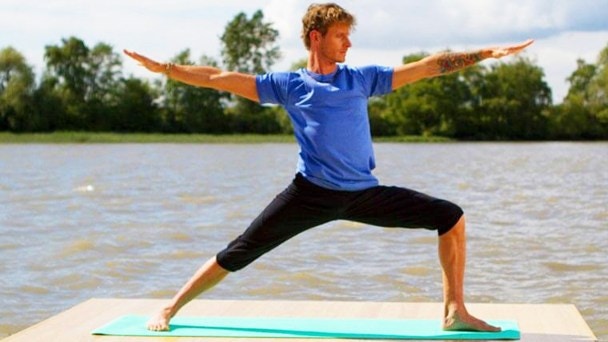 Cameron Gilley
Quick Dip Hatha Yoga
Explore a quick dip into the energized relaxation of hatha yoga with this strong core-rooting flow.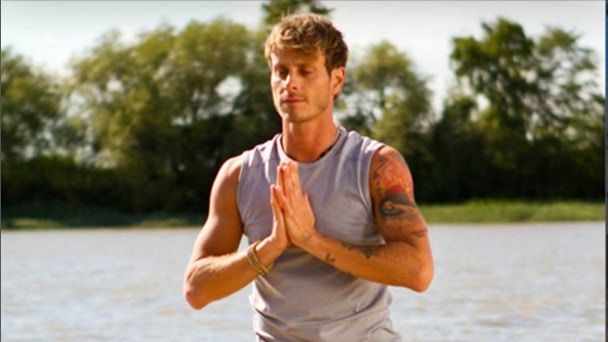 Cameron Gilley
Get Your Chi Gong On
Stay standing during this energizing yet grounding practice. Begin with stimulating self-massage before moving with the breath through expansive movements that will leave you feeling fresh and ready for the rest of your day.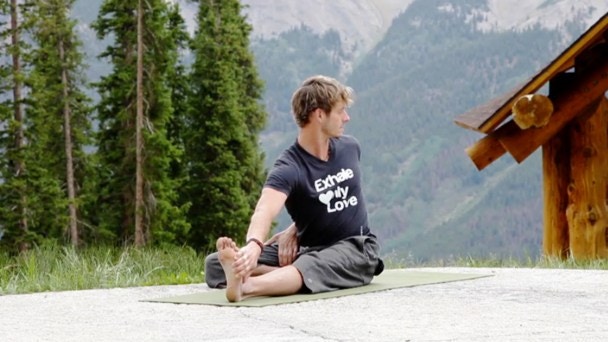 Cameron Gilley
Loving the Wilderness
Travel deep into your hips and spine to feel the freedom that comes from simply letting go. Find forward folds and twists as you melt into your body.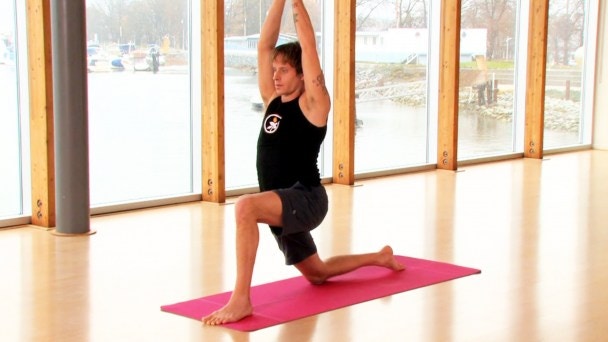 Cameron Gilley
Flow with Grace
A slow, conscientious class great for shedding the stress of the day. Practice deep breathing and ample time spent in each posture to explore alignment principles while generating deep, healing heat.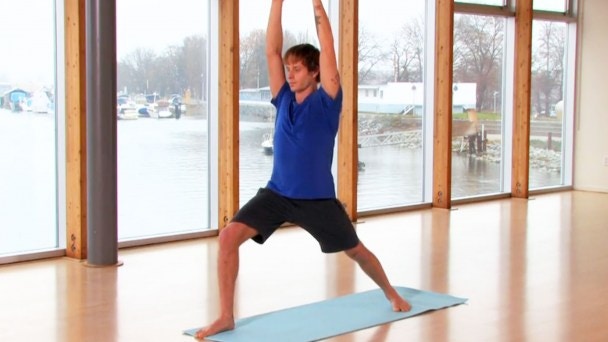 Cameron Gilley
Slow Burn Hatha Yoga
This balanced practice blends stretch and strengthening, slowly building to a sweat while still eliciting a state of deep relaxation. Flow with breath and movement with an engaged core to support the lower back.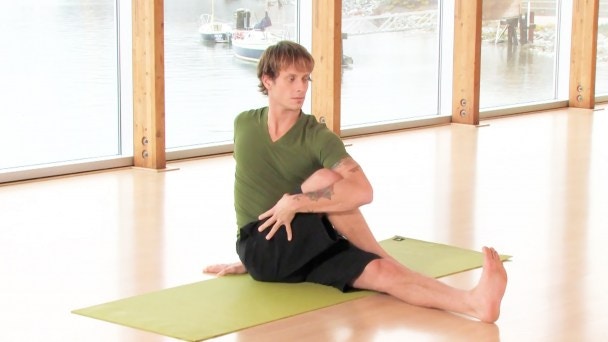 Cameron Gilley
Twist Your Way to Bliss
A short but sweet class focusing on gentle twists to release the spine. A great practice first thing in the morning for a gentle, yet energizing start to the day. Ideal for relieving stress, toning the core, gently detoxifying, and improving digestion.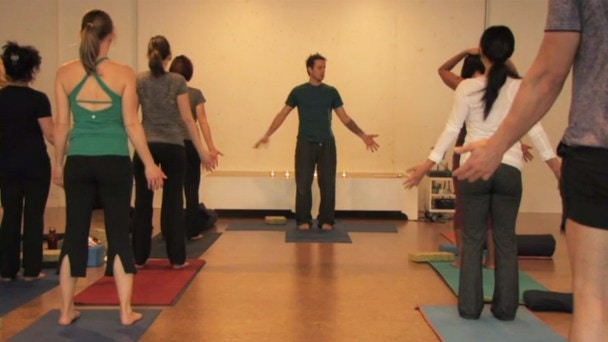 Cameron Gilley
Hatha for Peace and Clarity
Awaken the mind and body through physical postures and continual facilitation of intentional breathing. Following sequences of playful warming, settle into expanding hip openers.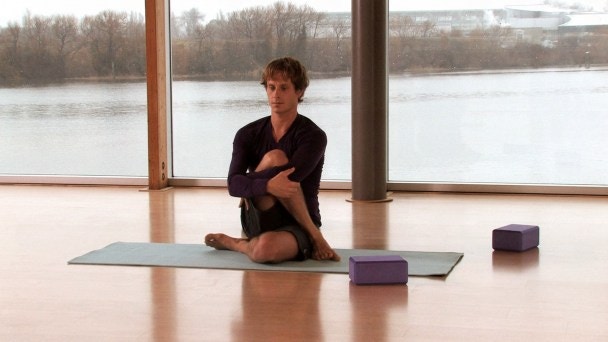 Cameron Gilley
Deep Release Yin Yoga
A classic series of yin postures designed for deep release of the connective tissues, hips, and spine. A great practice to balance more dynamic styles - the long holds of the postures make the practice challenging in a much different way than hatha- or vinyasa-based practices.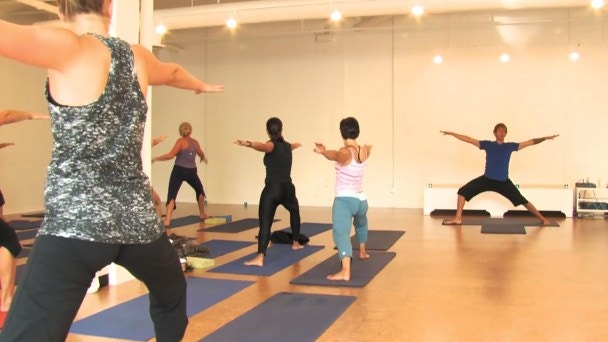 Cameron Gilley
Bring On The Day Vinyasa
This Live Studio Session class with Cameron Gilley is a vibrant vinyasa practice to help energize and rejuvinate your day. Filmed at Semperviva Yoga Studios' Kits Beach location in Vancouver, BC.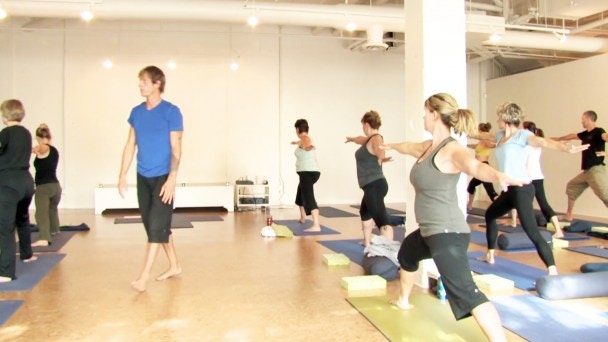 Cameron Gilley
Yoga For Heart Opening and Rejuvenation
Join Cameron Gilley in this live studio session. This is a moderate level hatha yoga class that will leave you feeling expansive, deeply rejuvenated, and in touch with your body and mind. Cam discusses Ujaiyi breath, flows through a balanced sequence of yoga postures ending in the most important posture of all: savasana. This class begins in child's pose. Please have a pillow or blanket near by. Filmed at Semperviva Yoga Studios' Kits Beach location in Vancouver, BC.
Show more of Cameron's classes
Unlock all classes with your free trial.
✕
Log In
Forgot Password
Link Sent!