Danielle Mika Nagel is an Experienced Yoga Alliance Registered yoga teacher and Meditation teacher.
She completed her initial YA Teacher Training under the guidance of certified teachers in the styles of Ashtanga, Anusara and Iyengar. Nagel completed additional teacher trainings in Yin yoga, the 200hr YA Seven Spiritual Laws of Yoga, Primordial Sound Meditation and Perfect Health (Ayurveda) at the Chopra Center of Wellbeing in Carlsbad, California and a 500hr certification with the American Yoga Academy. In her classes, she integrates yogic philosophy to bring a sense of awareness to your practice both on and off the mat.
Danielle Mika Nagel is the Director of Studio Development for the Chopra yoga Centers in Vancouver and Toronto. She is a member of the teacher faculty for the Chopra Center. She teaches yoga and meditation, and co-leads teacher trainings and events throughout North America. Nagel is a contributing writer for the Huffington Post and My Yoga on Gaia. She is originally from Los Angeles and is an ambassador for Lululemon Athletica. She has also done TV commercials and voice over work for other companies in the States. In addition to yoga, she has taught vocal, dance, and fitness classes in California, Hawaii and Washington and is certified by the American Counsel on Exercise as a Group Fitness teacher. Prior to her yoga career, she performed professionally in Broadway shows (Cats, Miss Saigon, Beauty and Beast and The Hunchback of Notre Dame) for six years in Germany. Nagel is fluent in Japanese and can manage German.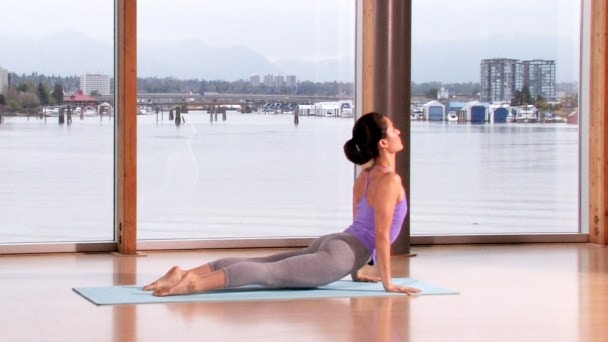 Danielle Mika Nagel
Power Vinyasa for Strength
A creative, vinyasa practice designed to work your entire body.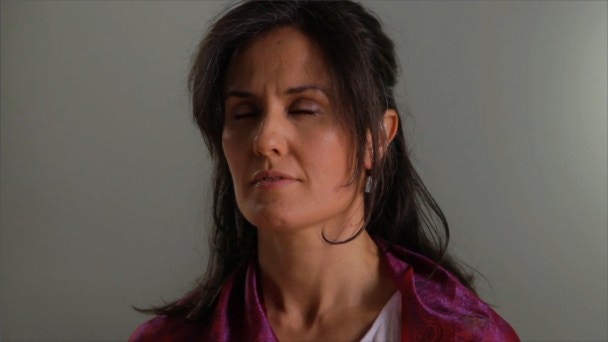 Danielle Mika Nagel
Satya: Finding Your Truth
A meditation incorporating the concept of satya (truthfulness) and the energy center of truthfulness, located at the throat. This mantra-based meditation technique taps into our truest selves to help move beyond ego.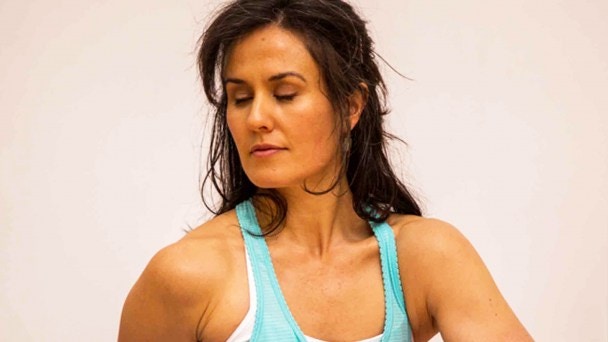 Danielle Mika Nagel
Pratyahara: The Journey Inward
This class with Danielle Mika Nagel will focus on breath awareness, drishti, and fundamental asanas to create a more meditative practice in preparation for deep meditation and relaxation.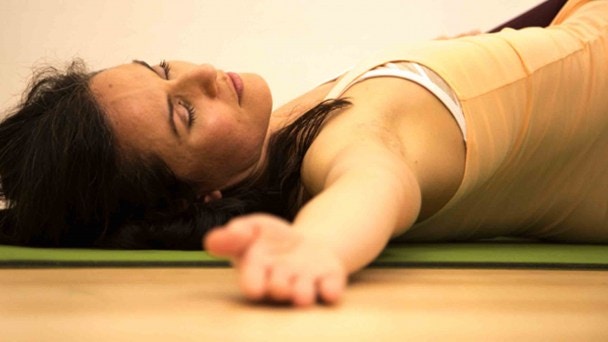 Danielle Mika Nagel
A.M. Slow Flow
Gently open your body in the morning with supine hip-openers and twists and gradual sun salutes with mantra. Drop in and soak up the flow of energy you created.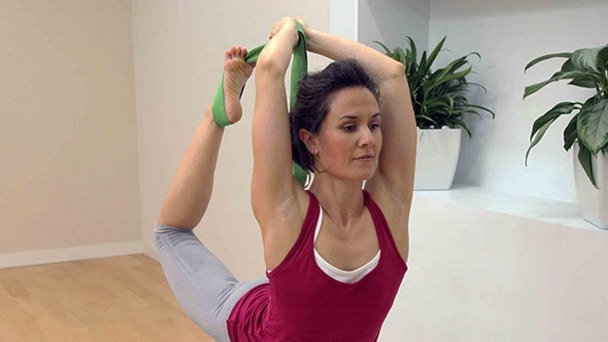 Danielle Mika Nagel
Playful Backbends
Create space in the shoulders, hips and spine to prepare for deep, consecutive backbends. Class will end with restorative postures to calm and ground the nervous system.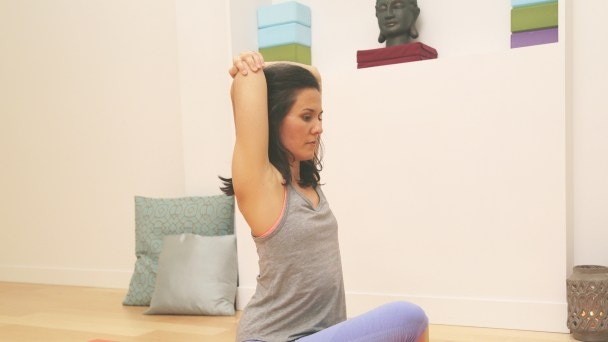 Danielle Mika Nagel
Relax and Unwind
Unwind and slow down with this evening flow practice. Release tension in the hips, and create space throughout the body includomg the neck and shoulders to facilitate restful sleep. Close with a short guided recapitulation to release the experiences of the day.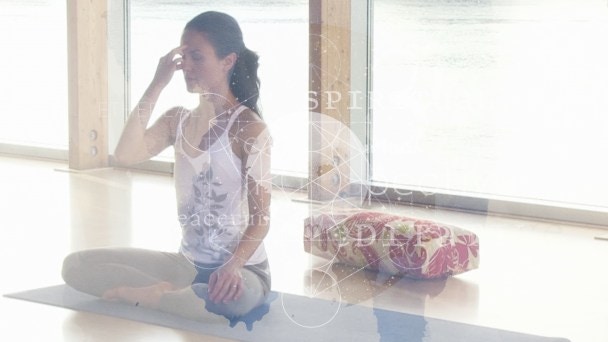 The Balanced You
Day 8: Air
Just like your car needs an oil change, your body's energy centers need regular maintenance. A chakra tune-up can calm your mind and reinvigorate your body. Danielle Mika Nagel takes us through a slow, restorative practice that checks in on each of our seven chakras. Haven't scheduled a tune-up in a while? Now's your chance.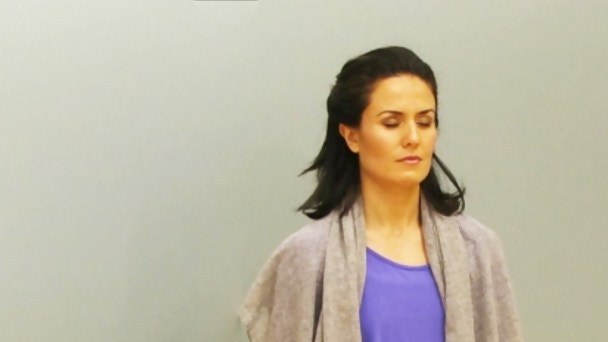 Danielle Mika Nagel
Meditate for Gratitude
This is a heart-opening mantra-based meditation using the vibration of the heart chakra (energy center). This meditation is focused on forgiveness and gratitude. and includes breathwork and moments of silence.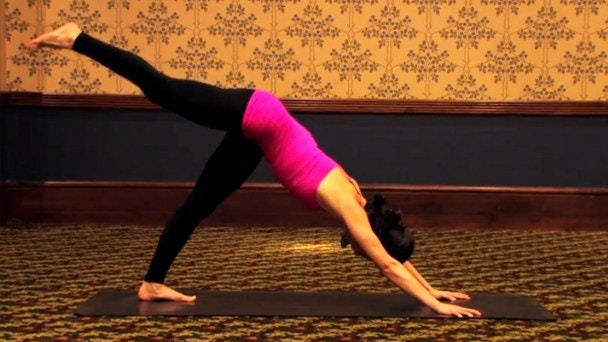 Danielle Mika Nagel
Gentle Flow for Energy
A gentle, short flow to help energize you throughout the day. This accessible practice incorporates strength and flexibility postures along with some breathing techniques.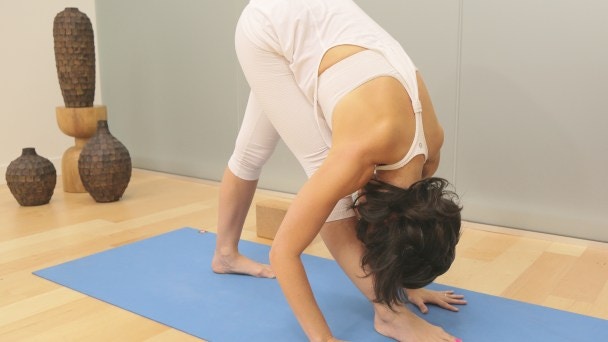 Danielle Mika Nagel
Hatha for Detoxification and Recovery
Release tension and restore balance by moving slowly and gently. Begin with a ten minute standing meditation before moving into poses designed to aid digestion and calm the nervous system.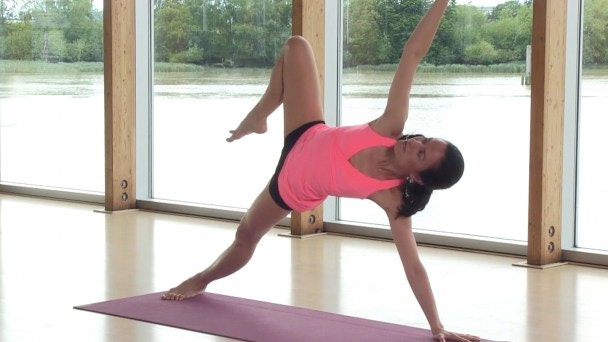 Danielle Mika Nagel
Advanced Power For Strength And Flexibility
Danielle Mika Nagel guides us in this practice geared for increasing strength and flexibility throughout the body. An emphasis will be placed on opening the shoulders, hips, lengthening hamstrings and strengthening the core through various arm balances.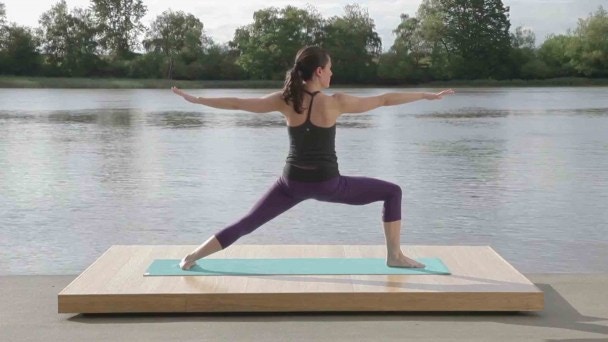 Danielle Mika Nagel
Power Vinyasa For A-Types
A-types are ambitious, strong willed, intelligent and thrive on challenges. However, A-types can become easily unbalanced and feel angry and irritable. This asana practice with Danielle Mika Nagel will be challenging yet cooling, with a short guided meditation at the end. The asana portion will help release stress in the body, while the meditation will help release stress in the mind.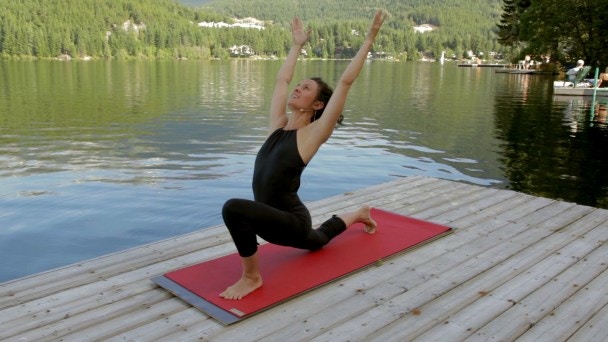 Danielle Mika Nagel
Surya Namaskar for Moms
Take a few minutes from your busy day to find fluidity and strength in your body with easeful sun salutes. Touch on core strength before resting in a quiet seated meditation.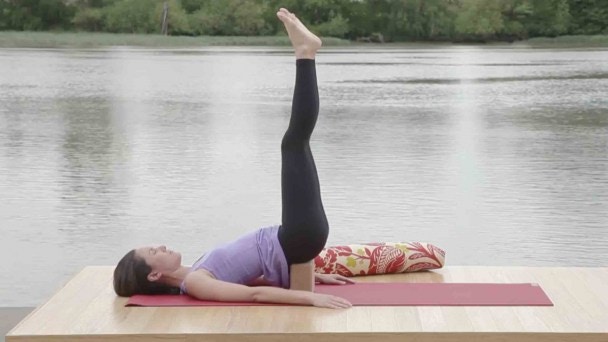 Danielle Mika Nagel
A Practice to Support Moms
This gentle and grounding practice is designed for busy moms to rejuvinate and refresh through self-care when you feel drained, overwhelmed, or irritable. Move through gentle forward folds, grounded heart openers, and twists.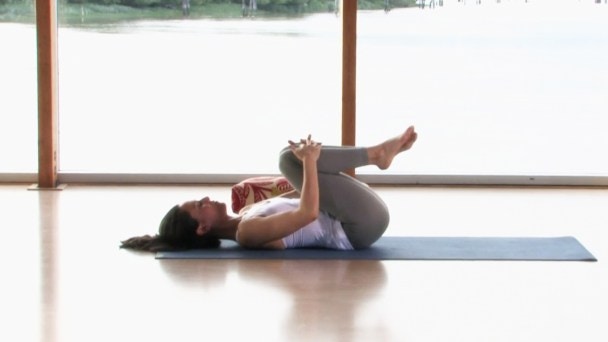 Danielle Mika Nagel
Chakra Toning
Through movement, visualization and mantra, tap into your chakra system, the seven main energy centers which run down the center of your body. Move through a gentle sequence and a few moments of breath work before resting in savasana.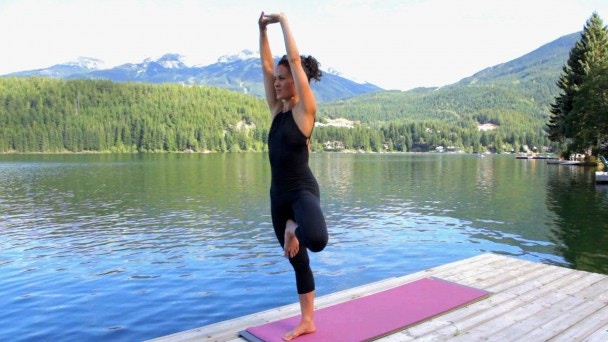 Danielle Mika Nagel
Gentle Hatha for Strength and Stability
A slow practice suited for everyone, whether you are new to yoga or have been practicing for years. This slow but strong practice will leave you feeling more grounded and energized for the rest of your day.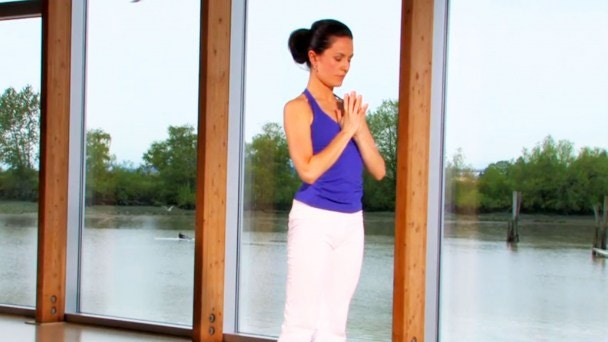 Danielle Mika Nagel
Slow Flow Meditate
Often described as "the complete practice", the sun salutations enhance flexibility and strength while improving cardiovascular health. This yoga class by Danielle Nagel is great if you have limited time. All major muscle groups and joints with be exercised. These poses also massage and stimulate your major internal organs. We will link postures with our breath.
Unlock all classes with your free trial.
✕
Log In
Forgot Password
Link Sent!