Beginning her life-long love affair with yoga in the early 90s, Faith Hunter is a next generation yoga teacher, who blends classic yogic principles and real world personal experiences into an integrated flow that is totally grounded.
She is the creator of Spiritually Fly, a philosophy that celebrates every moment of life, and uses yoga's tools of sound, both chanting & music, breath, and movement, in a fresh and modern way to encourage students to embrace their unique flow in life - on and off the mat. Her passionate and free-spirited teaching style is influenced by her study in Vinyasa, Ashtanga and Kundalini.
Faith Hunter also owns Embrace Yoga DC, yoga training & community center located in Adams Morgan - a multicultural nest of Washington DC. Both 200 and 500 level yoga certifications are offered. Always eager to learn, explore, and share, Faith is an inspiring and generous mentor to yoga practitioners of all skill levels.
A talented yoga teacher & lifestylelist, sprinkled with a dash of Louisiana charm, Faith Hunter first began yoga as a way to cope as her beloved brother Michael was dying from a complication related to AIDS. Through meditation and mindfulness Faith was able to release her fears and experience an awakening from within. From that day forward, she committed herself to sharing these practices with the world.
Today, Faith Hunter is a global yoga teacher with a passion for beauty, movement, love, and soul freedom. A favorite choice for mass yoga gatherings, Faith has taught at yoga at the Great Lawn, the Cherry Blossom Festival in Washington DC, and The White House Easter Egg Roll. Faith is an esteemed faculty for Yoga Nation on Tour as well as Kripalu. She tours internationally teaching yoga workshops, teacher trainings, and public appearances. Faith is also a media darling having graced the covers of Yoga Journal, Om Yoga & Lifestyle, Origin Magazine, and Sweat Equity. She has also appeared in Essence, Black Enterprise, Washington Post, several other publications, and numerous blogs.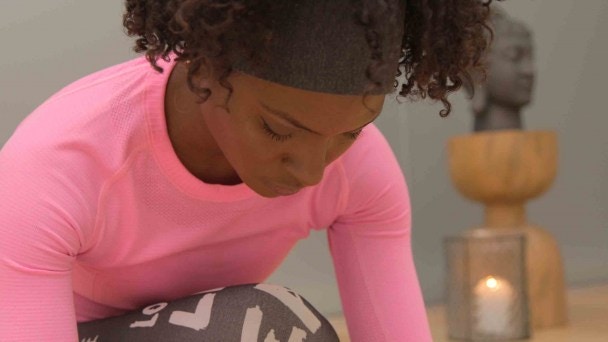 Yoga for Women
Yoga for a Changing Body
This mindful practice provides options for women that are going through perimenopause or menopause. Faith offers postures and a simple flow to address some of the common symptoms: hot flashes, anxiety, irritability, mood swings, and fatigue.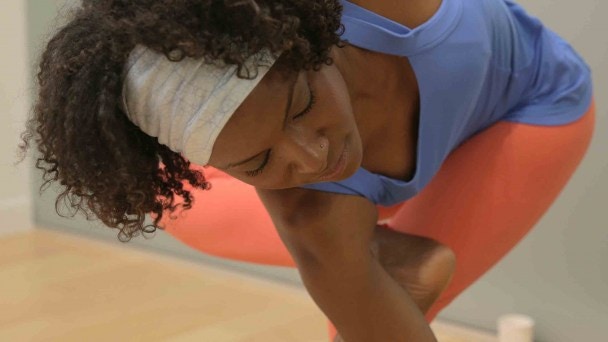 Yoga for Women
Anti-Aging Flow: Detox and Let Go
Part five of our Yoga for Women with Faith Hunter focuses on the beauty of aging. This flowing detox practice will help you feel youthful, cleanse internal organs, and let go of negative thoughts that are polluting your mind.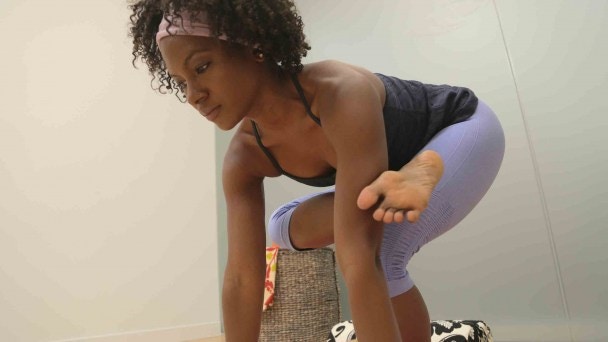 Yoga for Women
Balance and Renewal
Part four of the Yoga for Women series focuses on life balance and renewal. This flow starts out slow, creates connection through balancing and movement, and rounds out a nourishing experience for balance and internal healing.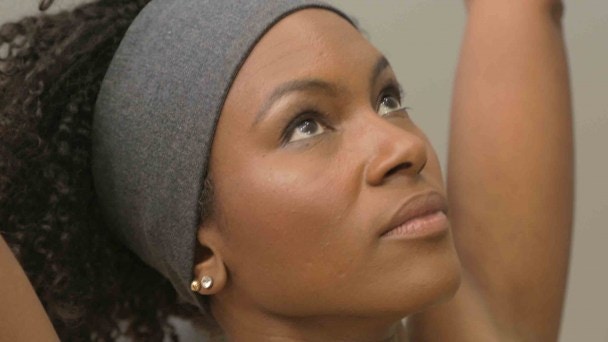 Yoga for Women
Give Birth and Create
Use this flowing practice to gently open your hips, twist to cleanse, and expand your chest and shoulders to receive from the heart. Create a sense of grounding so that you can give birth to anything that you are manifesting in your life.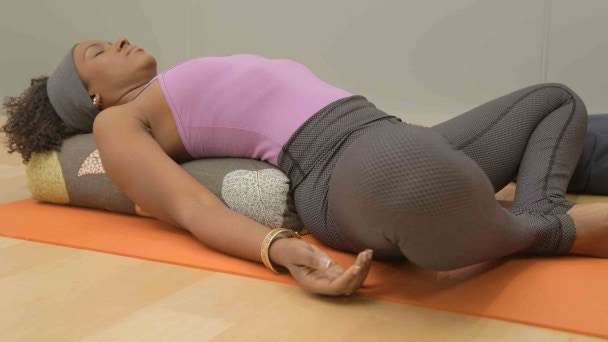 Yoga for Women
Relief for PMS and Cramps
A gentle practice to help relieve some of the common symptoms of menstruation.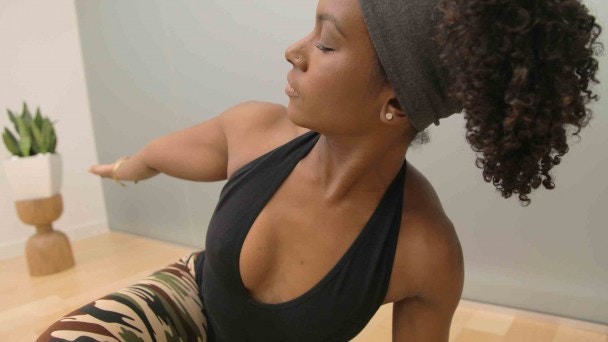 Yoga for Women
Moon Salutations
Get grounded with this fluid and gentle practice. Build some heat with mindful and nourishing movement to activate the feminine energy.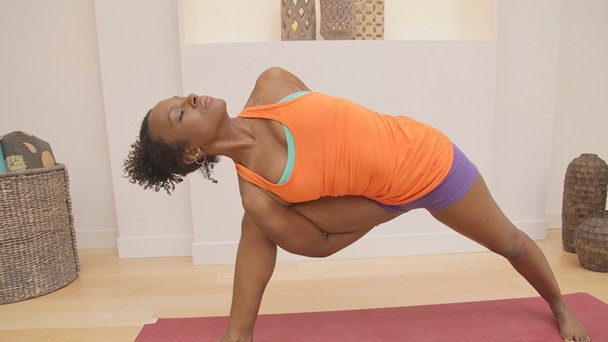 Faith Hunter
I Rise
This practice inspired by Garuda, the king of eagles, will ignite your spirit to face the day with openness and freedom.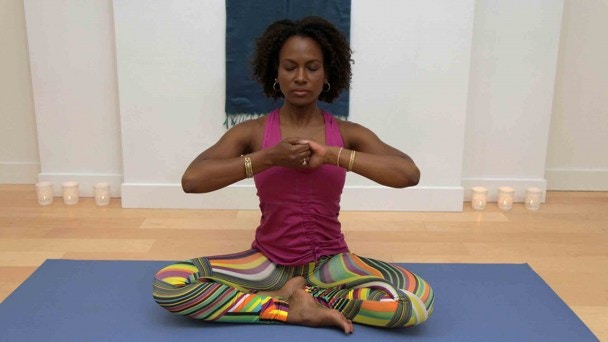 Faith Hunter
Courage to Be You
In this practice, you will fire up your inner strength and feel the openness and courage to BE YOU.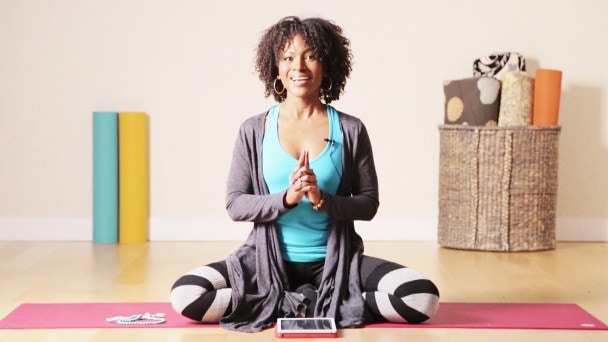 Faith Hunter
Power Mudras
This short talk from Faith Hunter helps to explain the purpose of mudras and how they can be used to enhance your yoga practice and life. She will introduce four mudras here: the Lotus, Garuda, Ganesha, and Kali mudras.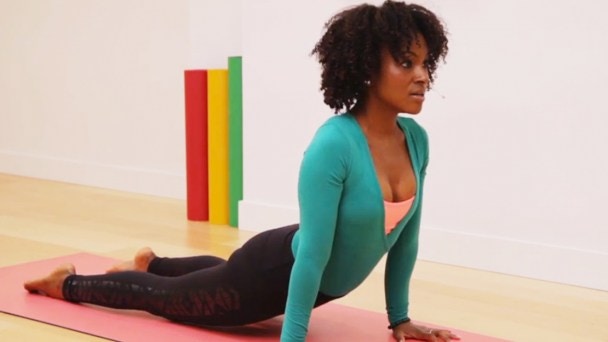 Faith Hunter
Hips Don't Lie, Spiritually Fly
This playful and fast-pace Spiritually Fly flow is inspired by Faith Hunter's Sunday morning class at her yoga studio, Embrace, in Washington, DC. The practice will focus on creating freedom and openness on a physical and emotional level. This is an opportunity for you to go deep and release emotions around past relationships and heartbreak. Unleash the fear, anger, anxiety and sadness. Go deep and create the freedom of your desire.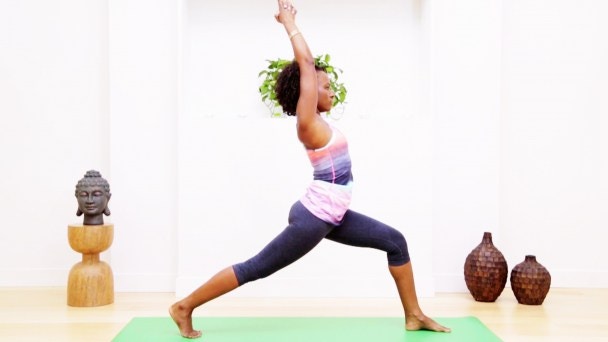 Faith Hunter
Fierce Like Kali
This playful intermediate vinyasa flow from Faith Hunter incorporates transitions in and out of goddess pose, high lunge, warrior postures, and other challenging standing poses. It is inspired by the Hindu Goddess Kali, connects to the second Chakra, and includes the use of the Kali Mudra to harness fierce feminine strength.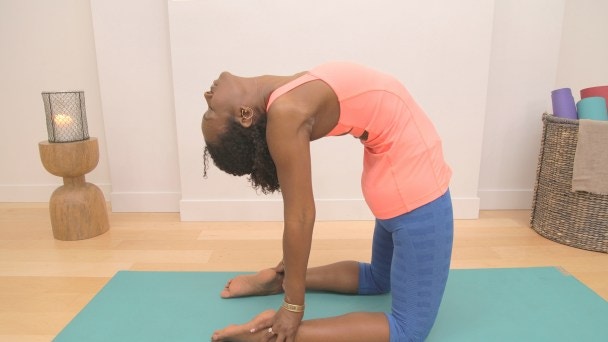 The Yogi's Heart
Day 12: Soak In
As we've learned in our meditations with Greg, we often have a difficult time being gentle with ourselves. But gentle doesn't mean weak. We need a little extra support as we train our bodies, minds, and hearts to remain vulnerable and soft; this self-nourishment encourages us to slow down the pace of life and drop into our own presence. Here, joy, gratitude, and compassion can surround us.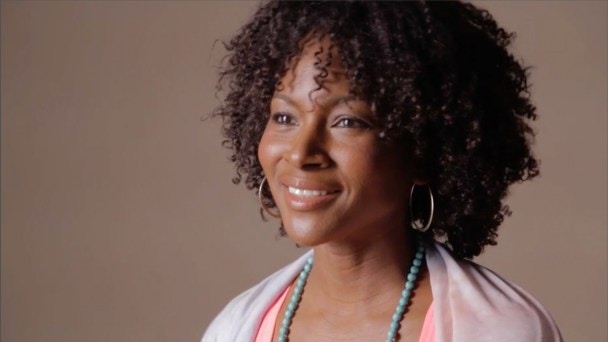 Faith Hunter
Faith Hunter Spotlight
Meet Faith Hunter!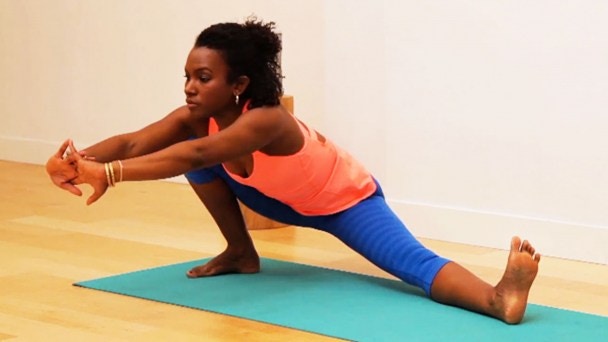 Faith Hunter
Taste The Nectar
This sweet and sensual practice from Faith Hunter is an opportunity for you to open yourself up to the abundance of the divine and taste the nectar of your own heart. Flow through this yummy practice and tap into every inch of your body. Feel the prana flowing as you nurture, love and simply slide deliciously into your own body and soul.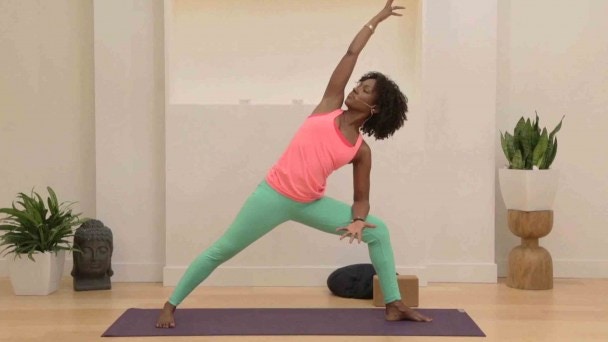 Faith Hunter
Breath and Body
Faith Hunter takes you through a mindful flow that merges simple postures with breath. With a special focus on how to engage the breath through movement, this experience will help you bring ease to your body as you progress in your yoga practice.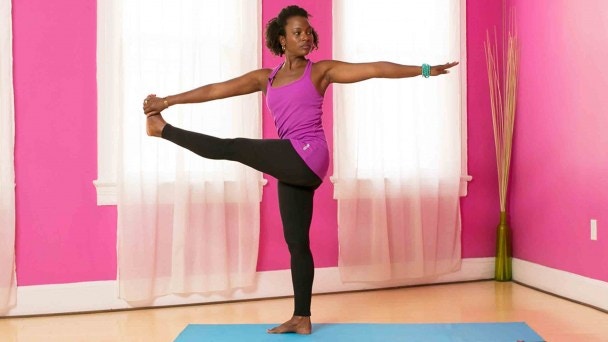 Faith Hunter
Balance and Burn
This practice from Faith Hunter is all about getting a burn while maintaining balance. From modified salutations to a flow of standing balancing poses, this class will light you up and bring you back to center.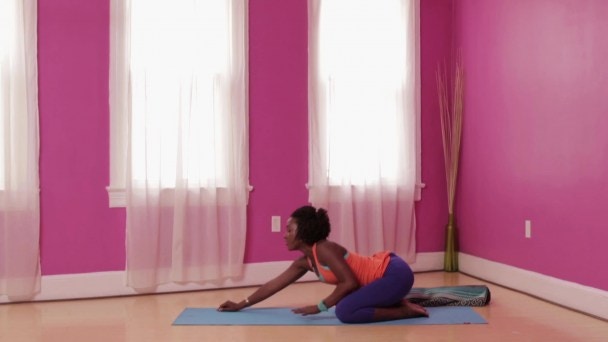 Faith Hunter
Sweat It Out
This class from Faith Hunter is guaranteed to burn your inner fire brighter. Beginning with a gentle core warmup, this practice moves through a foundation affirming flow and then down to a relaxing cooldown on the mat. Honor your self and take what options you may need today. This video is part of the Get Strong, Be Calm challenge.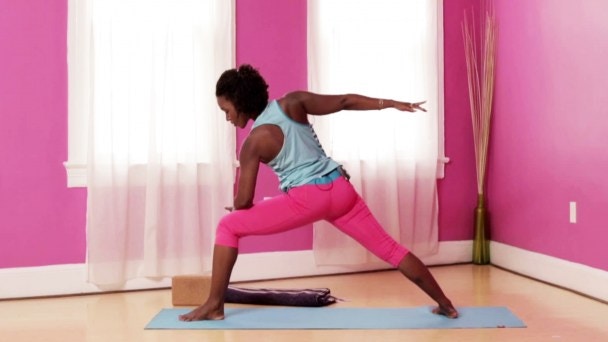 Faith Hunter
Light My Fire
This class is inspired by the sun and the heat we can cultivate through our practice. Breathe deep and ignite your inner fire as you weave through this beginner friendly practice. Enjoy a luxurious long savasana after all your efforts to get ready to start your day!
Show more of Faith's classes
Unlock all classes with your free trial.
✕
Log In
Forgot Password
Link Sent!