Born on the island of Trinidad & Tobago, Troy Hadeed teaches, practices, and lives yoga to the best of his ability on his home island.
He aspires to aid his students on their journey of self-realization and empowerment through breath, alignment, fun, and the courage to go deeper. Believing that our practice on the mat is a direct representation of our daily lives in every way, Hadeed has been trying to live yoga long before he was ever introduced to the asana practice.
Originally trained as a Moksha yoga teacher under the guidance of Ted Grand and Jess Robertson, Troy Hadeed has since studied with Ryan Leier, Baron Baptiste, Seane Corn, and Eugene & Jesse Poku. In an effort to change the world, he has brought his dedication and focus onto his mat and into his teaching. Whether a simple beginners practice, foundations, or intense advanced transitions, Hadeed aims to offer his students an avenue to connect with mindfulness, their body, the GOD of their own understanding, & LOVE.
Troy Hadeed he encourages practitioners to begin with themselves, on their mat. How can we have a world that is at peace and harmony if the individuals that make up that world cannot find that within themselves. Through the cultivation of relationship and mindfulness we eventually come to realize the Sacred and Divine in everything, beginning with Self.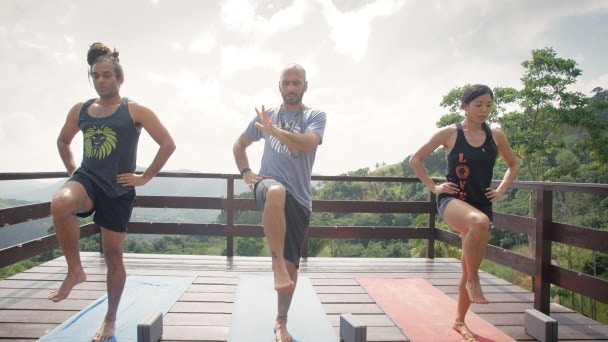 In Trinidad with Troy Hadeed
Stay
Take your practice to Trinidad for this slow-flowing class designed with longer holds to help you establish physical stillness while giving time for reflection.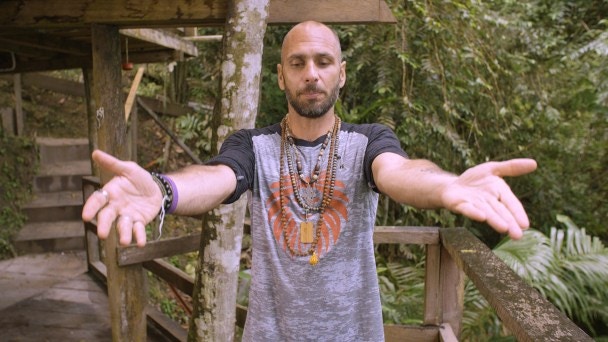 Understanding Yoga and Relationships with Troy Hadeed
The Ultimate Relationship
Join Troy Hadeed in Trinidad as he continues his series Understanding Yoga and Relationships. In this short talk Troy discusses the Ultimate Relationship, the union of body and breath.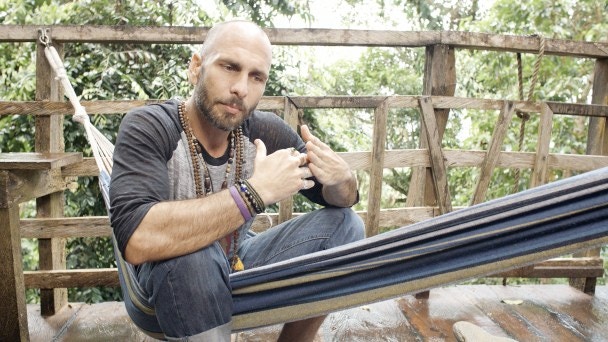 Understanding Yoga and Relationships with Troy Hadeed
Acknowledging Spirit and Prayer
Learn about the origins of the word "spirit" and how breath and spirit are one of the same, especially in the context of a yoga practice. Listen and contemplate the connection of mind, body, breath, and spirit on and off your mat.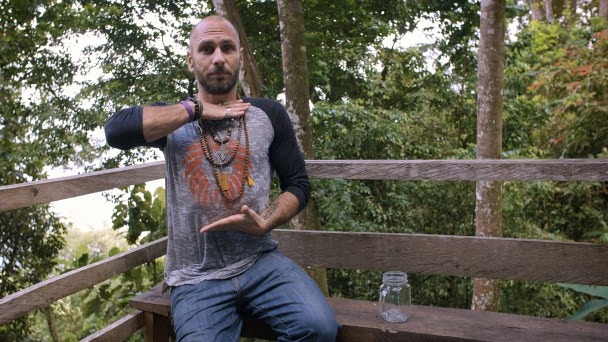 Understanding Yoga and Relationships with Troy Hadeed
The Anatomy and Power of Breath
In this yoga talk, Troy Hadeed offers a very specific account of the anatomy of breath, and how breathing is a process of creating space rather than pulling and pushing air.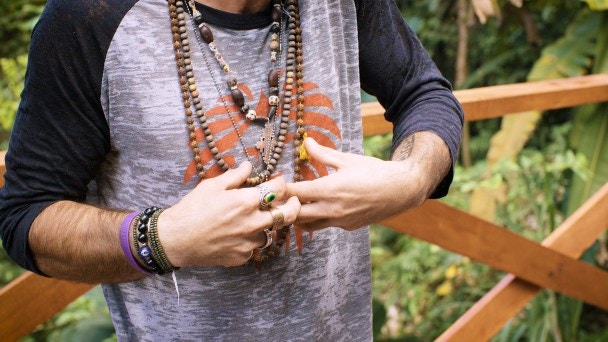 Understanding Yoga and Relationships with Troy Hadeed
Self Inquiry Through Yoga
For there to be union in yoga, Troy Hadeed explains in this heartfelt talk, there must first be a relationship among mind, body, spirit and breath in which you spend quality time together, with two-way communication.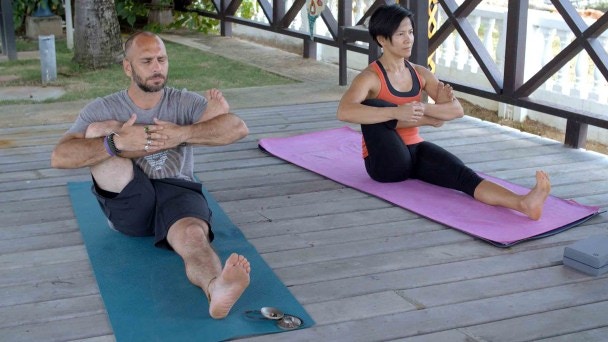 In Trinidad with Troy Hadeed
Deeper
This slow flow vinyasa practice invites you to love your breath as you move through a well-rounded practice including strong standing poses, balancing shapes, backbends, and hip openers . The relationship we create on our mat is the foundation to transform our lives off the mat as we move towards holistic living. This practice is about developing DEEPER relationships; enough surface yoga, enough surface living, and enough surface loving.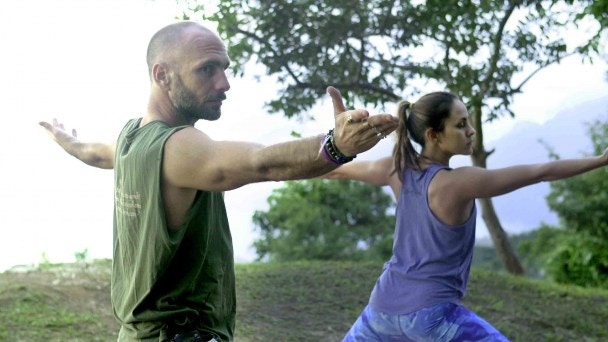 In Trinidad with Troy Hadeed
Honoring the Journey
Focus on surrendering your ego and honoring your yoga journey. Explore a gentle, accessible and modified practice that softens the obsession of acheiving a goal in a pose and encourages a relationship to the earth.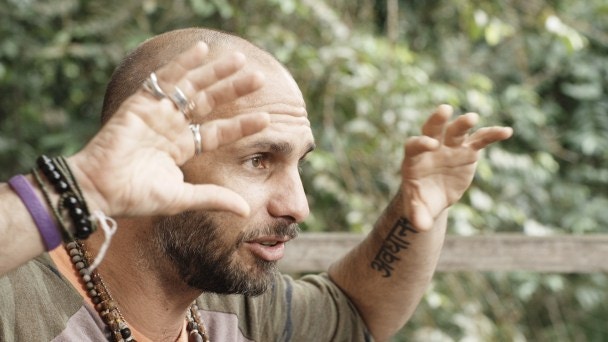 Being Present in Love with Troy Hadeed
Genuine Love
This yoga talk with Troy Hadeed is the second part of a two-part talk on being present to genuine love. Troy reminds you that you have the tools you need to stay present on and off your mat. All you have is the present moment, make the best of it!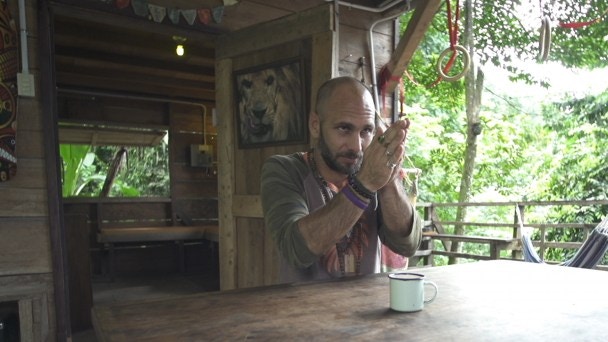 Being Present in Love with Troy Hadeed
Finding Presence
This casual yoga talk with Troy Hadeed talks about the power yoga can have in inviting love into your life. Troy discusses the desire to become completely present and cultivate new practices and new habits on your mat - so you can take them off your mat. This is part 1 of a 2-part talk.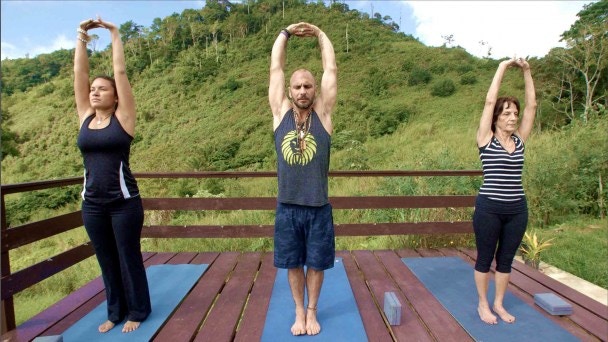 In Trinidad with Troy Hadeed
Grow Roots to Get High
Learn how to root through your foundation to tap into upward flowing energy that stabilizes your balancing poses. Practice staying rooted while still being open to growth and change.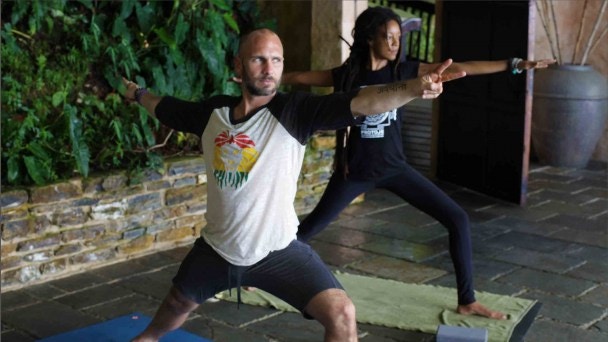 Moving Through the Layers of Life
Shedding Layers
A grounding layered practice that moves through variations of strong standing postures to bring a new understanding and relationship to each pose through repetition. Begin with grounded twists and hip openers. Move into variations of warrior poses that build toward ardha chandrasana (half moon). Shed the layers that do not serve to leave room for growth and abundance.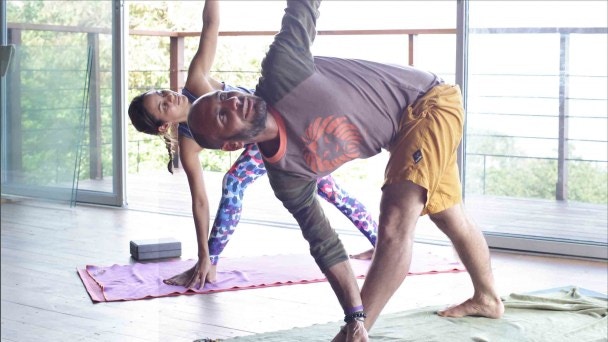 Moving Through the Layers of Life
Discovering Layers
Find a slow rhythm repeating layers of poses, moving through a thoughtful series of internally-rotated poses. Shed layers that no longer serve you to discover what's underneath.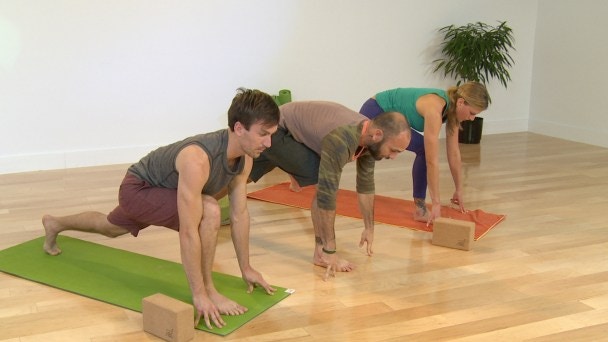 Troy Hadeed
Give Thanks for Life
Mindfully move through poses designed to strengthen your core and open your heart with gratitude. Enjoy strong standing postures, lunges, core exercises, and backbends to encourage appreciation for all that have in your life.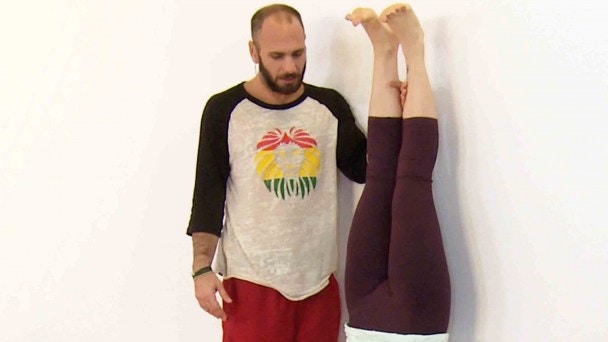 Troy Hadeed
Changing Perspective
Too often do we glamorize inversions and attach ourselves to just getting upside down. In this inversion practice with Troy Hadeed, Troy emphasizes not simply the posture but your relationship to the posture, what you can learn on the way there, and what you may have missed. Troy explains using a wall, props and where assistance may be needed.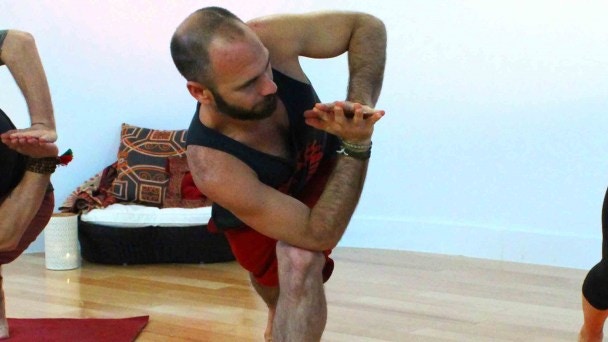 Troy Hadeed
Roots of Foundation
A grounding practice to challenge your foundation. Begin by building some heat, feel the stability of your feet, then explore some balancing poses before bringing it down. Ask yourself, where does your pose begin, and what is your reaction when you don't meet your expectations?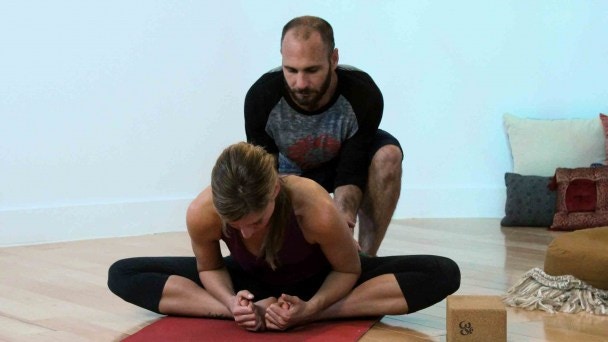 Troy Hadeed
Creating Space Through Surrender
Build heat with movement and breath before opening the body with a fluid sequence of postures. Let go of what you don't need so that there's room for new beginnings.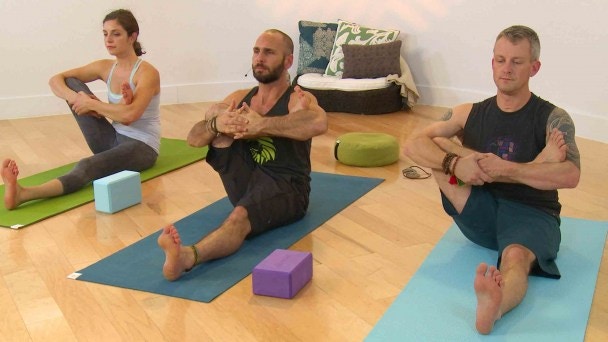 Advance Your Practice: Yoga Beyond Asana
The Sixth Sense
The last of the Yoga Beyond Asana series with Troy Hadeed, this class is a well-rounded vinyasa practice with some more challenging variations, longer holds, and even the opportunity for some deep back bends and arm balances...as long as you can maintain your relationship to breath in them.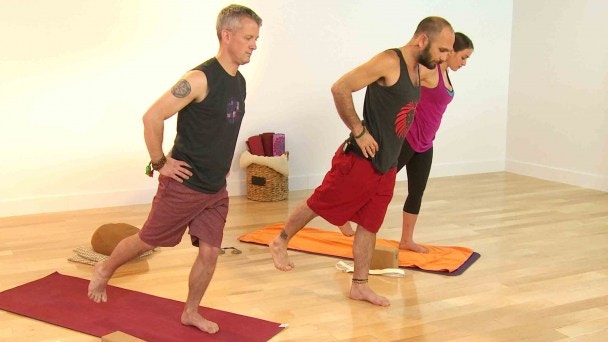 Advance Your Practice: Yoga Beyond Asana
The Grace of Pranayama in Asana
In part two of Troy Hadeed's Yoga Beyond Asana series, Troy builds on the principles of breath, vinyasa, and union that were discussed in part one and applies it to this well-rounded vinyasa practice.
Unlock all classes with your free trial.
✕
Log In
Forgot Password
Link Sent!