A walking embodiment of gratitude, Tiffany's classes are rooted in grace and strength. Expect to hear a "y'all" or two in Tiffany's classes intertwined with heart-forward, passionate teachings based in love and creativity.
Tiffany loves teaching to underserved populations, athletes, and those interested in redefining their health. She teaches flowing yoga asana (movement) and heartfelt meditation to remind practitioners of the core of yoga: oneness.
Off the mat, find Tiffany by the beach or mountains, reading, writing, traveling, indoor climbing, or hanging with her family, friends, and pups. She is creative, passionate, and on a mission to inspire through love, courage, and compassion. She also boasts the award for number-one fan for her husband's softball team.
IG: tiffanybushyoga / www.tiffanybushyoga.com / Facebook: Tiffany Bush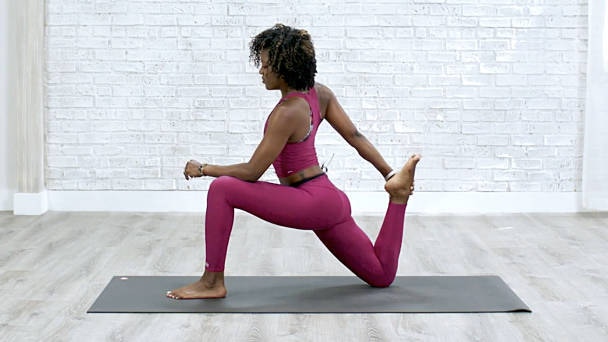 Tiffany Bush
Post-Gym Leg Recovery
Great job getting in a workout! Now it's time to stretch. Take care of your hips, quads, and calves with stretchy shapes designed to bring spaciousness and ease into your lower body.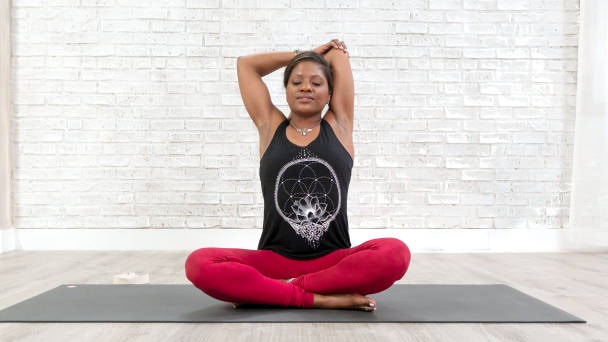 Tiffany Bush
Post-Gym Upper Body Recovery
After hitting the gym, release your upper body with stretchy movement and deep breaths. Use this class as part of your regular fitness routine so you can continue to feel strong and safe in your workouts.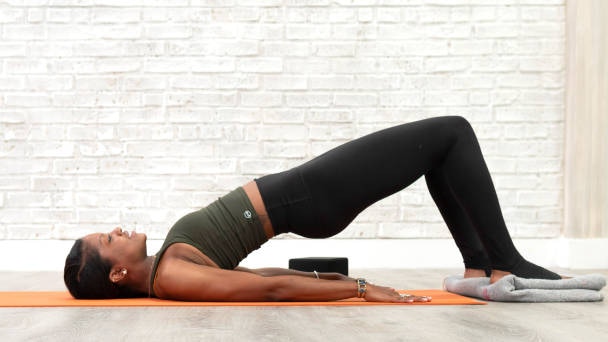 Tiffany Bush
The Strength of Balanced Hammies
Strengthen your hamstrings to balance out stretching practices. Create more awareness and space in the legs with a series of mini exercises to support the longevity of your yoga practice.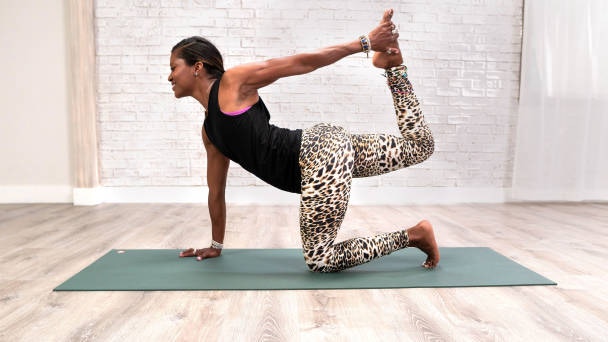 Tiffany Bush
Honor the Goddess in You
A fluid practice full of strong, slow, fluid movement to honor yourself and the other goddesses in your life. Explore backbends, balancing, and hip and hamstring stretches focused on opening the energetic heart space and taking up as much space as you need.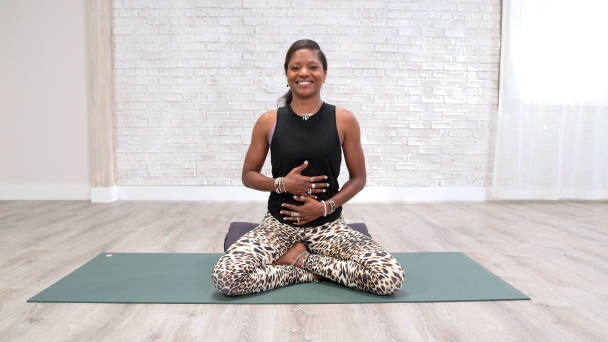 Tiffany Bush
Women's Cramp Care
A practice for women to find relief for aches and tension in your low abdomen and back during your moon cycle. This soft and slow practice includes stretches for your hamstrings, side body, and hips while focusing on your breath.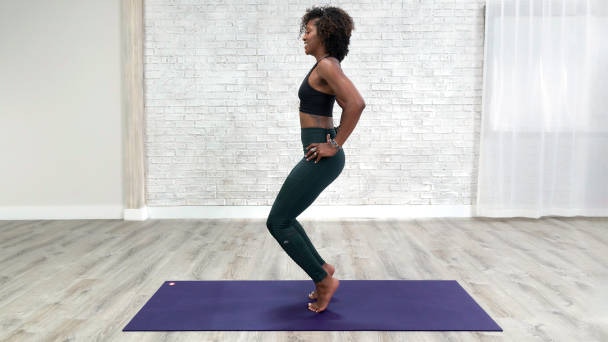 Tiffany Bush
Anchor Your Lower Body
Explore a well-rounded flow with focus on building strength in the core, hips, and legs. Navigate through a series of balancing postures, strong standing postures, and reclined shapes to nourish the lower body.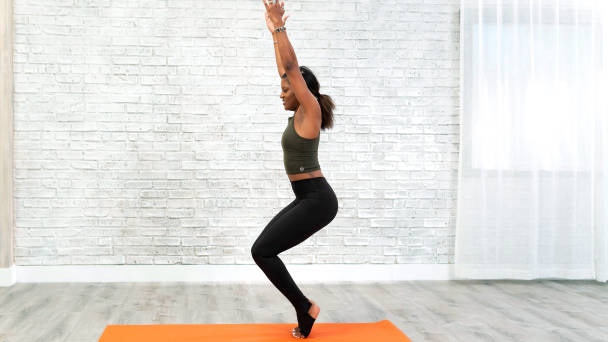 Tiffany Bush
Back on the Mat
Get back to your practice - yoga is always here, no matter how long you've been away. Move through commonly seen yoga poses, along with playful variations, for a well-rounded practice.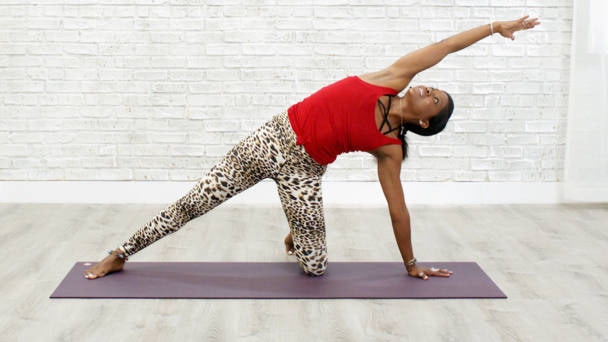 Tiffany Bush
Powerful Presence for the Morning
Start your day with powerful intention, inviting space, and slow fluid movement. Play with strong standing poses, challenging transitions, and lots of opportunities to manifest your day.
Tiffany Bush
Morning Joint Warm Up
Get on your mat first thing in the morning to warm up your joints. Lubricate your neck, spine, hips, and shoulders to set the stage for a happy body.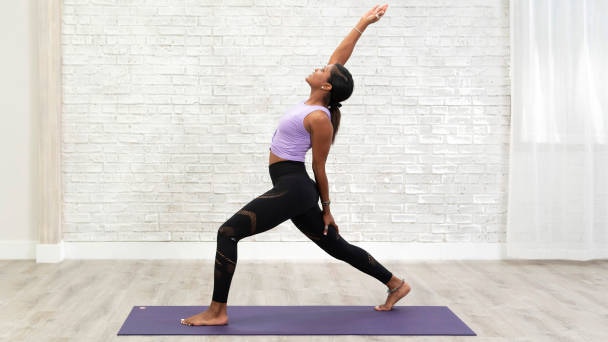 Tiffany Bush
Fresh Start
Begin your day with a well-rounded and challenging morning practice. Start with alternate nostril breathing (nadi shodhana), then move into flowing poses, balancing shapes, and core strengthening movements. Build energy (and a bit of sweat) to get ready for the day, then find a moment of rest to integrate it all.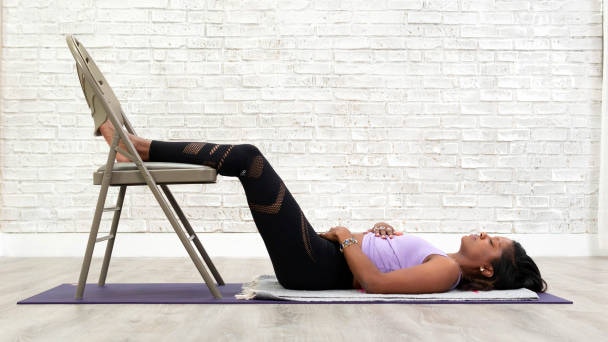 Tiffany Bush
Exhale Into Calm
Calm the busy-ness of the mind and breath with this guided relaxation practice, taken on your back. Guided breathwork will help to calm the nervous system and release the thoughts into a state of full relaxation.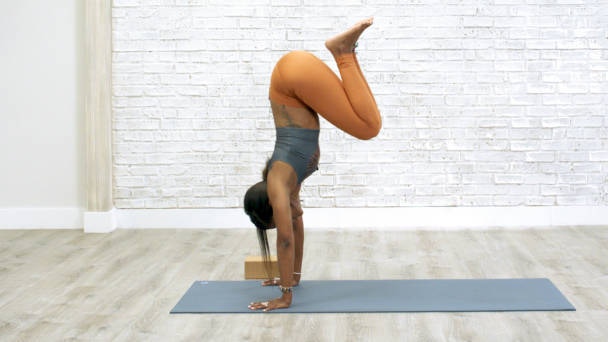 Tiffany Bush
Steps to Flight
A playful flow that works to activate strength in the core and arms, which are the building blocks of arm balancing. Explore standing and balancing postures, before reaching crow pose.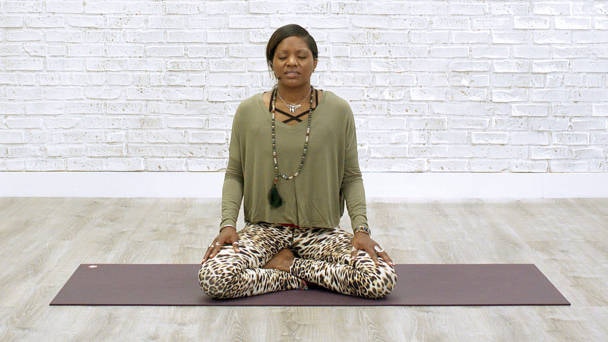 Tiffany Bush
We Are the Moon
A meditation for women to honor the natural rhythms of the body and moon cycle. Includes a brief mantra, space to feel into the light and dark aspects of yourself, and accessible kriya (action).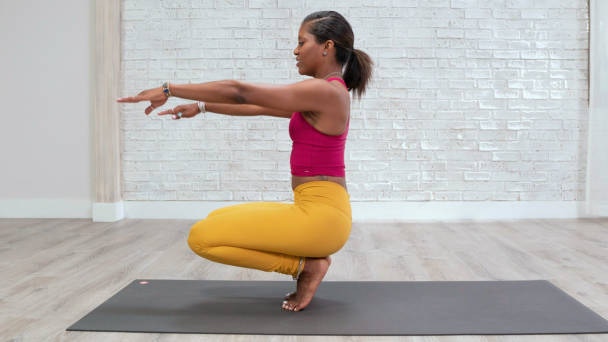 Tiffany Bush
Daily Prep
Move through a series of energizing spinal flows in this sweet and complete practice. Use this class as reinforcement to get ready for whatever your day may bring.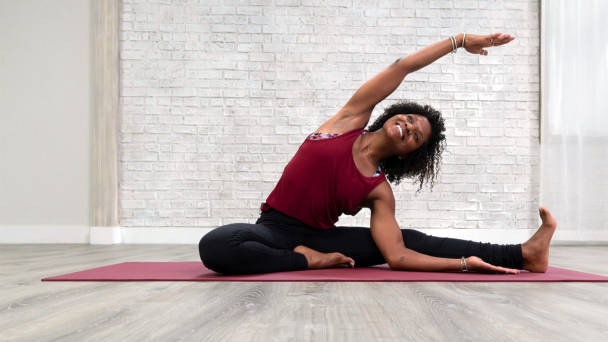 Tiffany Bush
Hippy Climbers
Ease into your hips with a juicy, spacious practice. Open through your entire hip joint, as well as your hamstrings and hip flexors. Find a few twists before dropping into a final savasana.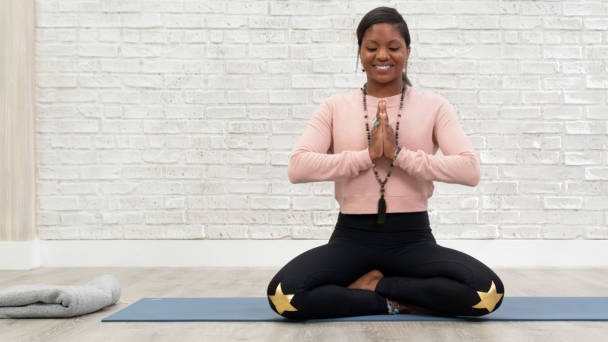 Tiffany Bush
Compassionate Self Care
A sweet meditation to come back to your compassionate, centered self. Explore the mantra "so hum" (I am that), heart-focused awareness, and invitations for loving all parts of yourself.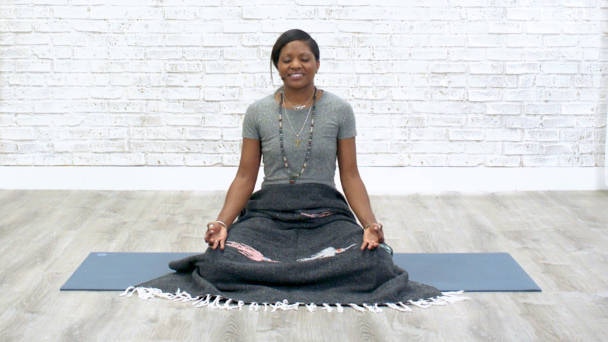 Tiffany Bush
Gratitude for Then and Now
A visualization practice to look at the lessons of the past with gratitude. Imagine a peaceful meadow to let go of what no longer serves you and to fertilize the seeds of future gratitude.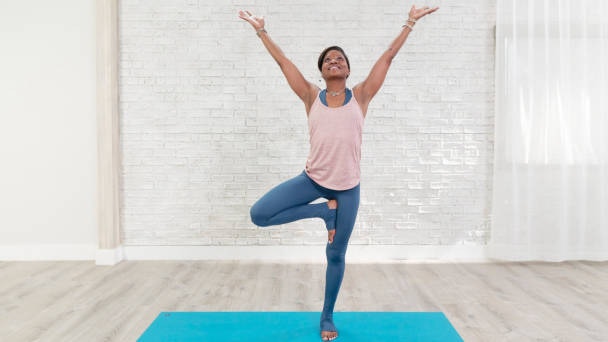 Tiffany Bush
Balanced Morning Flow
Roll out of bed and wake up your body with gentle fluid movements. Set an intention as you flow to have a great day.
Show more of Tiffany's classes
Unlock all classes with your free trial.
✕
Log In
Forgot Password
Link Sent!