Open Minds
SEASON 23: NEW EPISODE EVERY THURSDAY!
Host Regina Meredith conducts interviews with thought-provoking luminaries, cutting-edge visionaries and tireless researchers, providing crucial information to awaken viewers to new perspectives that spark awareness, understanding and ultimately, transformation.
Start Free Trial
Videos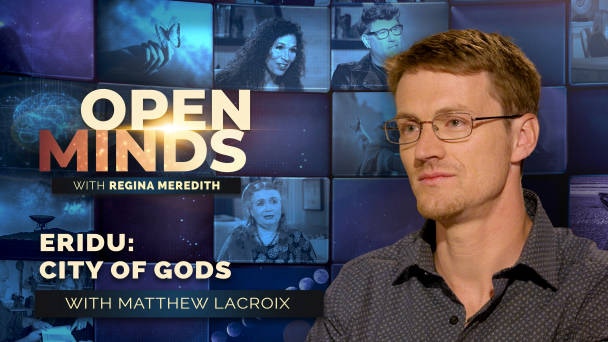 S21:Ep1, Eridu: City of Gods (Preview)
Open Minds (Trailer)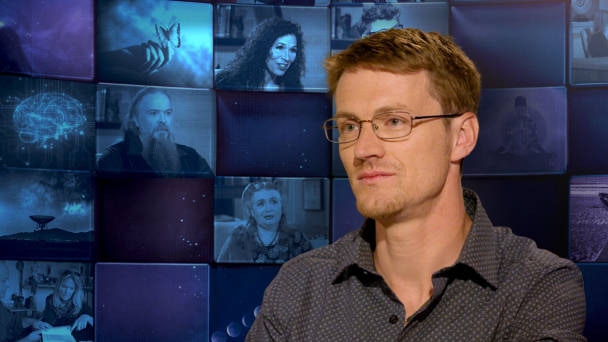 42 mins
Eridu: City of Gods
Researcher Matthew LaCroix joins Regina Meredith for an in-depth discussion on the looting of historical artifacts from the cradle of civilization, lost secrets of Mesopotamia, cuneiform tablets of Sumer, and the connections between cultures of centuries past.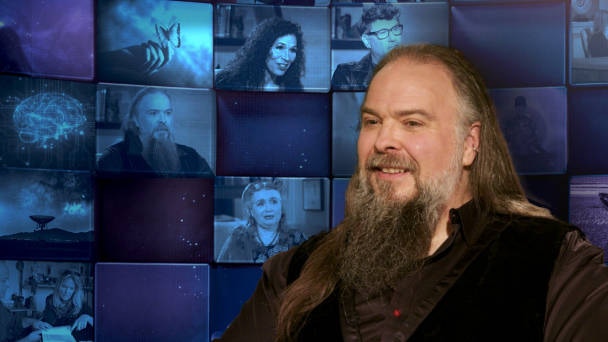 48 mins
Honing Clairvoyant Capabilities
Wisdom teacher and writer Kaedrich Olsen speaks about his spiritualist upbringing and how he learned to recognize synchronicities in his life, and now works to teach people to connect with the supernatural in ways that are beneficial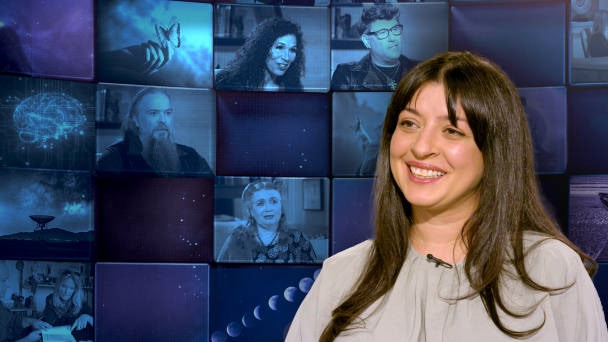 42 mins
Yogic Life & Akashic Records
Rohini Moradi shares with Regina Meredith how her physical and spiritual journey as a mother led her to an understanding of how to access the Akashic Records. As a teacher and guide, she now shows others how to read the Akashic Records, which record humanity's individual and collective destinies.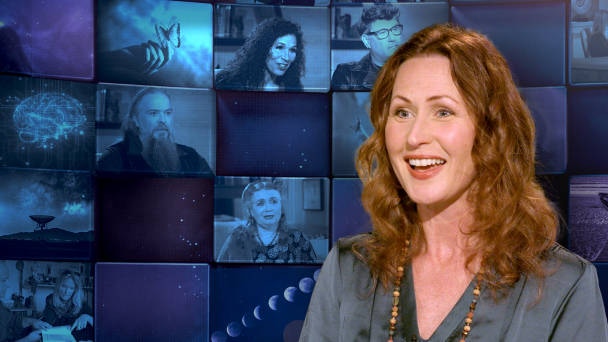 46 mins
Overcoming Menticide
A medical counselor and researcher with her Masters of Theology in Energy Medicine, Tiffany Barsotti is on a mission to help individuals reconnect to their inner peace, feeling centers, and navigate times of great change through enhancing a capacity for discernment.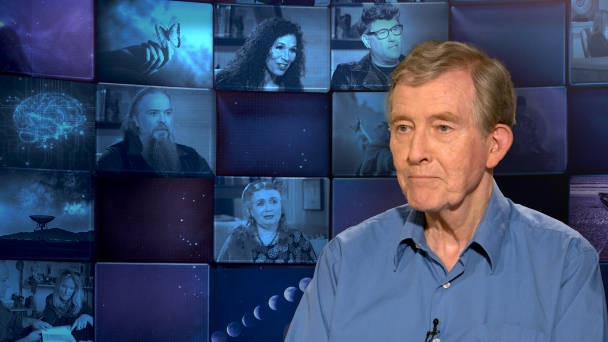 49 mins
Entering the Dimension of Magic
What would happen if enough of us have the courage to become our true selves and release the subconscious programming of civilization? Linguistics expert Raymond Tarpey returns to Open Minds to discuss the ancient Mayan prophecy about the final establishment of peace and justice.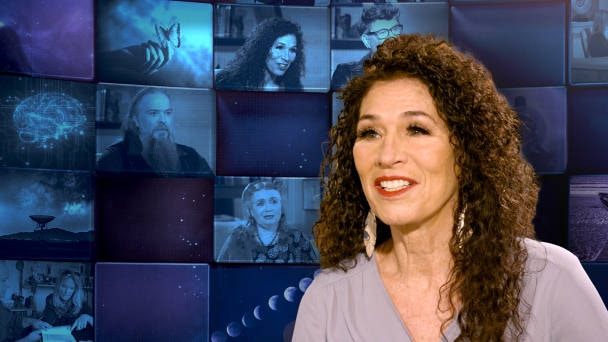 45 mins
Embodying Shamanic Balance
How can we find calm in times of chaos? Shamanic practitioner and teacher Jan Engels-Smith reminds us that situations arise as the experiences are needed for the greater good.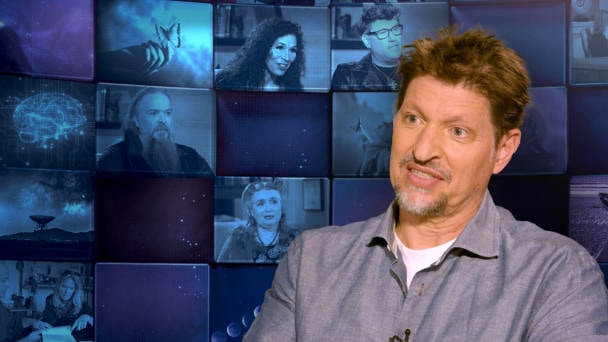 49 mins
Economic Illusions & Truths
How have economics transformed over the last few years? Zeus Yiamouyiannis, Ph.D., is a university professor turned author and counselor offering aid and insight regarding these turbulent and transformative times.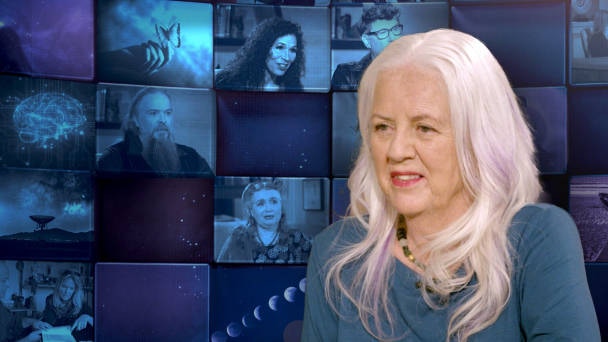 45 mins
Multidimensional Jesus of the Stars
How do astrology, black magic, and ETs relate to the story of Jesus? Author and spiritual teacher Barbara Hand Clow shares details from her trilogy of fiction books and how she weaves in facts relating to mysteries of history.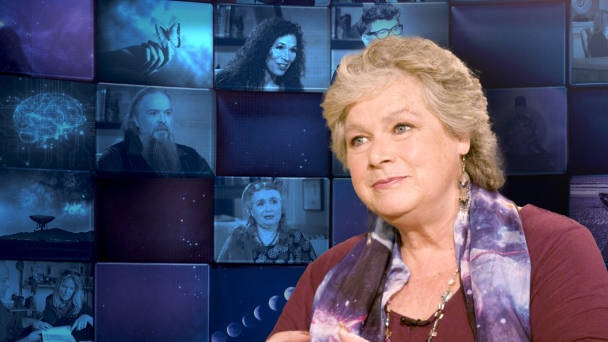 47 mins
From The Conjuring to ET Contact
After surviving a real-life horror story, Andrea Perron's life and books inspired Hollywood's blockbuster series, The Conjuring and Amityville Horror.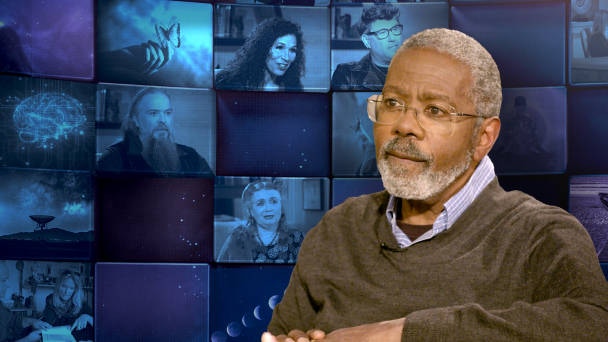 49 mins
Africa & the Dawn of Human Consciousness
The human species was designed to be in harmony with Earth and with one another. Acclaimed author and psychologist, Dr. Edward Bruce Bynum discusses humanity's origins in Africa.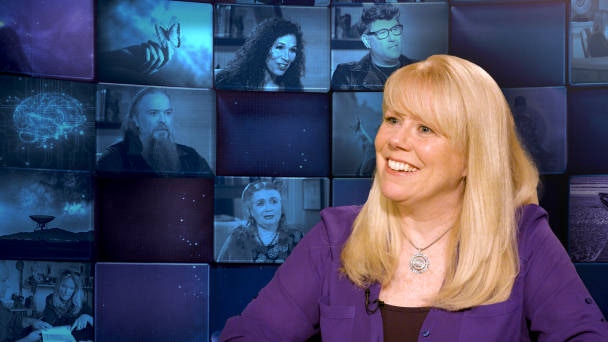 49 mins
Guided Miracles Beyond the Veil
Can the spirit realm create miracles in our world? Spirit medium Maureen Hancock comes from a long line of Irish mystics with psychic connections to the past and present.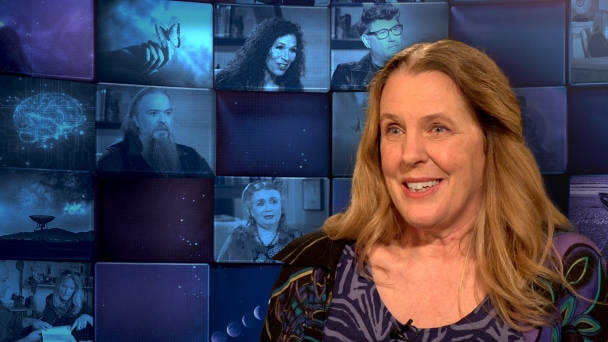 45 mins
Quantum Uncertainty
We are all part of the quantum field that shapes our individual and collective experiences. Cynthia Sue Larson returns to Open Minds to discuss how the principle of quantum uncertainty demonstrates that there may not be one fixed, objective reality.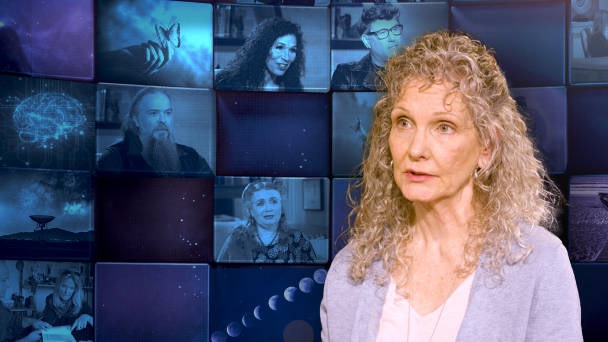 48 mins
Death as the Great Awakener
How can we connect with forces beyond our current life? Sherrie Dillard shares what we can learn about the other side of existence and how she has been able to deliver messages from individuals beyond death through thousands of psychic readings.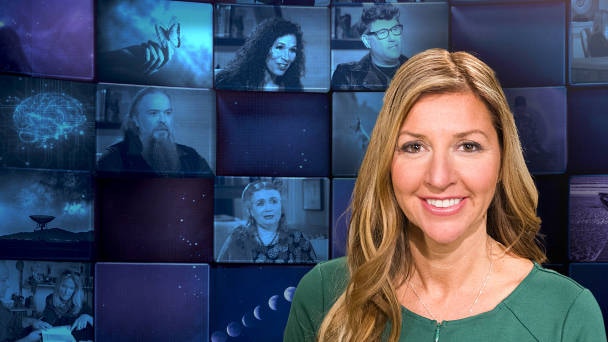 46 mins
Atlantean Secrets of the Sphinx
Are there ancient secrets buried beneath the Sphinx? Hypnotherapist and past life regressionist Sarah Breskman Cosme shares details of her clients' memories from their past lives of a forgotten history surrounding Atlantis.
Enter your email to start your free trial.
✕
Log In
Forgot Password
Link Sent!