Inspiring daily with her vast knowledge of yoga and sincere-not-serious approach, Gina Caputo is an accessible, down to earth teacher who prioritizes meeting people where they are.
Her Integrated Vinyasa classes reflect an emphasis on balance, wholeness and the union of opposites. Her style evolved after years of study with teachers such as Shiva Rea (Prana Vinyasa Flow), Max Strom (Vinyasa), Erich Schiffmann (Hatha) and Denise Kaufmann (Yin) and nearly 2 decades of teaching amazing students around the world. Her clear and playful teaching style has led her to present year-round at festivals, workshops, and teacher trainings around the world. While teaching yoga is Caputo's greatest passion and truest joy, she's also an avid music fan, a lover of Mother Nature, a creator in the kitchen with her One Bowl Wonders and a dedicated meditator. Find out more about Gina at www.ginacaputo.com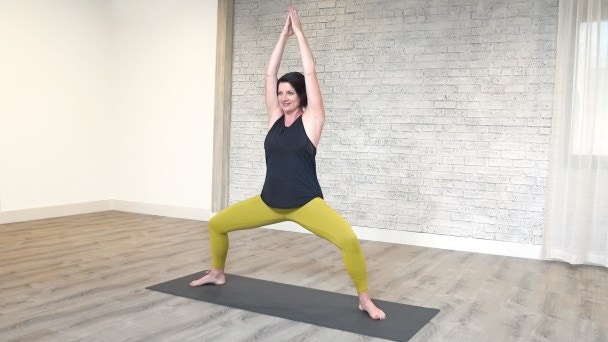 Gina Caputo
Lower Body Recovery
Did you go hard with the weights? Bravo! Now use this lower body sequence to support your recovery and range of motion. Explore all four major muscle groups of your legs — quads and hip flexors, hamstrings, glutes, and adductors (inner leg) for a well-rounded stretch!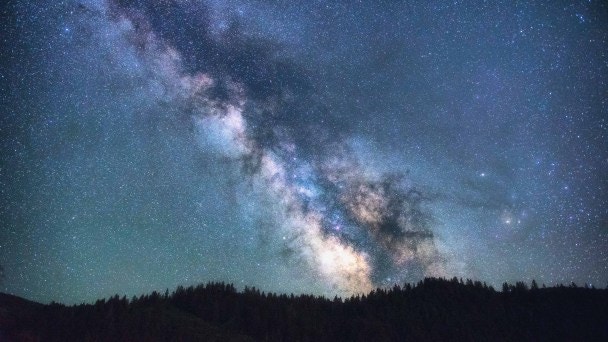 Gina Caputo
Cultivate Focus: Audio Meditation
A meditation for when your mind is scattered and concentrating feels tough. Find an awareness of the sensations of your breath to harness the power of your wild mental activity.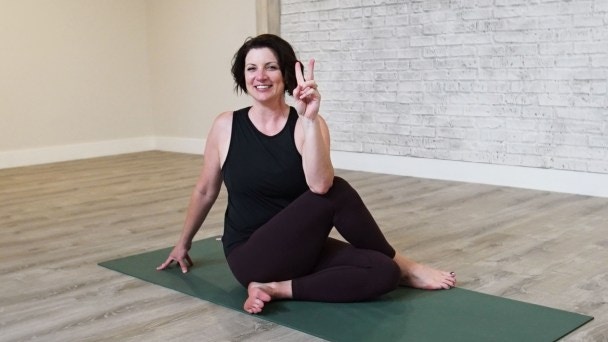 Gina Caputo
Play and Flow
This light and lively practice is a reminder of the importance of play without losing the integrity of the practice. An active, energizing practice full of flowy sun salutations, plank variations, playful breath, soothing seated hip openers, relaxing prone poses, and a sweet savasana.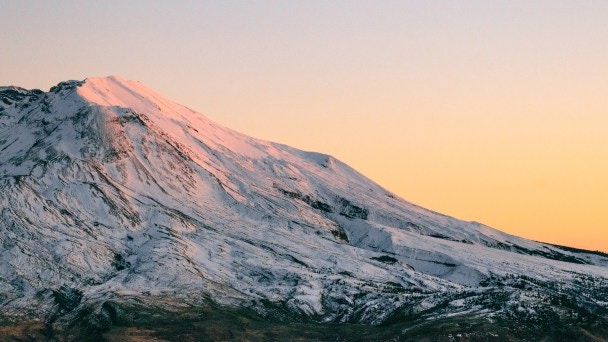 Gina Caputo
Centering for Yoga Teachers: Audio Meditation
Use this meditation as a go-to for centering your mind and reconnecting to your internal landscape. Fill your cup so you can give back and show up with integrity and ease.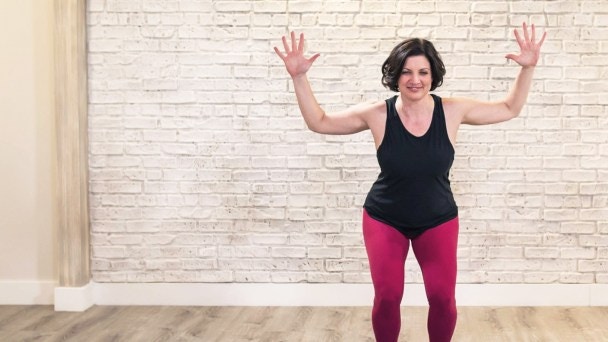 Gina Caputo
Hit the Ground Running
Ignite your energy with this efficient and effective vinyasa flow! Move through side body stretches, energizing planks, chair, and spinal movements.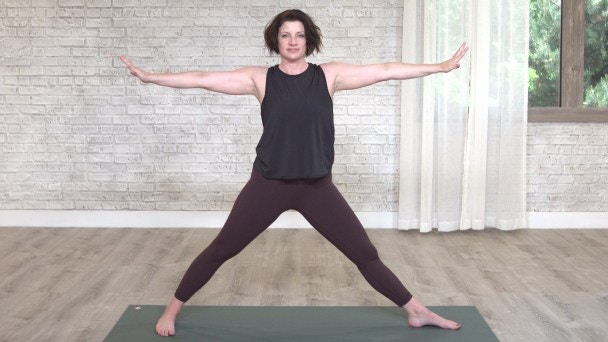 Gina Caputo
Reignite Your Routine
Sometimes we all stagnate and need to hit the reset button. This focused practice is just the thing to support you in firing up your commitment to your practice again! Flow through sun salutations, standing postures, balancing, seated postures, and intention setting.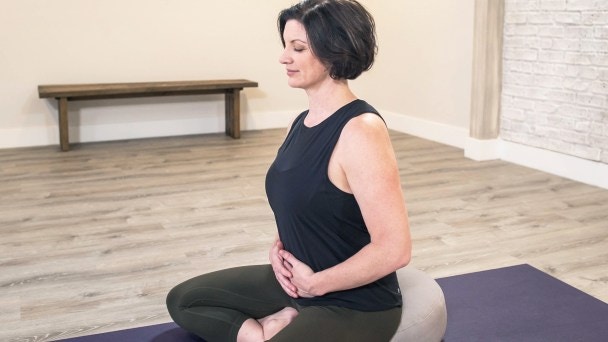 Gina Caputo
Summer Solstice Meditation
Celebrate the longest day of the year by exploring the energy of the sun and its connection to your solar plexus (manipura chakra). Inhale illumination. Exhale radiance.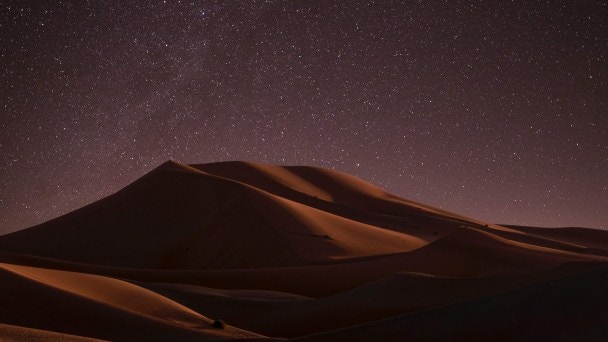 Gina Caputo
Make Space for Creativity: Audio Meditation
Release the grip of hyper-productivity in favor of spaciousness, where creativity is born. This audio-only guided meditation invites a balance between contraction and release, both physically and mentally. Can be practiced lying down or seated.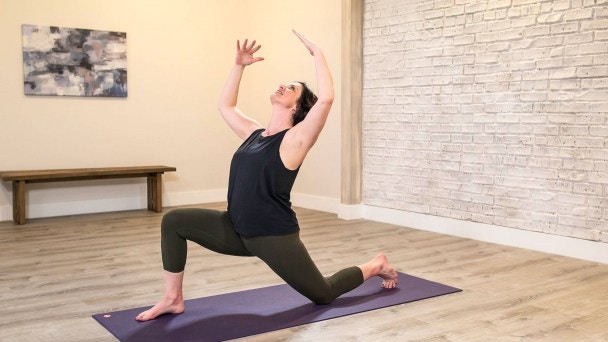 Gina Caputo
Sweet Self Care
Shower yourself with the care you deserve in this simple yoga practice focused on self-love.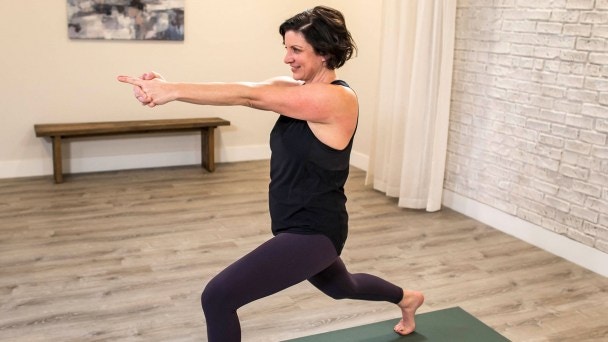 Gina Caputo
Light It Up
Move through fun and dynamic movements to increase your vitality and radiance. Through flowing exercises, plank work, strong standing postures, and twists, ignite your light from the inside out.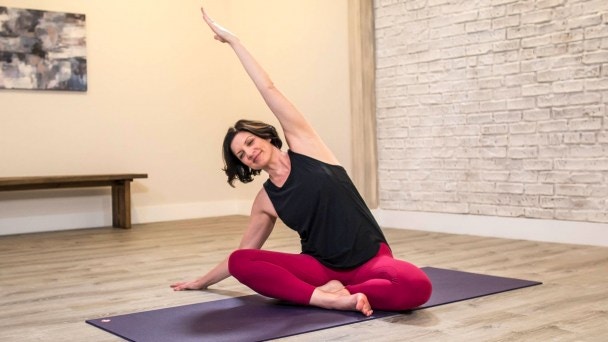 Gina Caputo
Morning Spine Wake-Up
Explore all five movements of your spine to move from stiff to supple. Practice seated and kneeling poses with minimal weight-bearing and close with focused breathwork.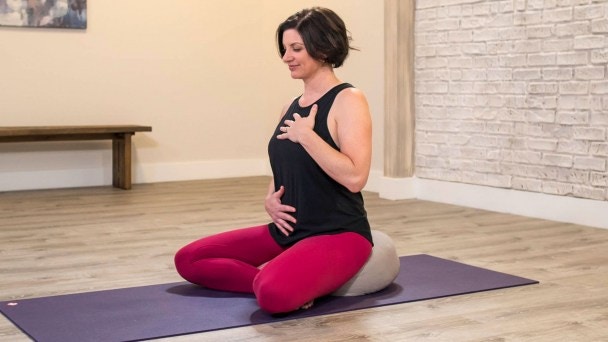 Gina Caputo
Press the Reset Button
This short breath practice helps to regain focus and recalibrate whenever you need it. Focus on the inhale, retention, and exhale to get grounded in this concentrated practice of pranayama (breath work).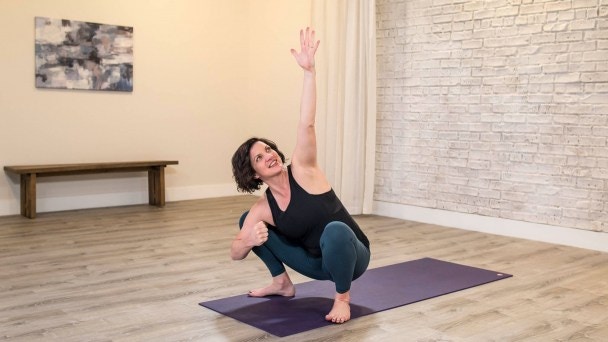 Gina Caputo
Say Goodbye to Stagnation
Whether you're feeling a little stuck physically, mentally or energetically, this practice can light your fire and get you back in the groove with squats, pulses, twists and side bends!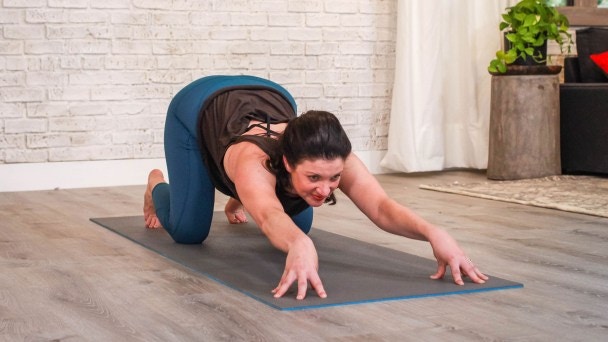 Yoga Every Day
Fluid Power: Rhythm & Flow
This water-inspired class emphasizes fluidity on the mat and in our lives, with a well-blended, fast-paced, breath to movement sequence.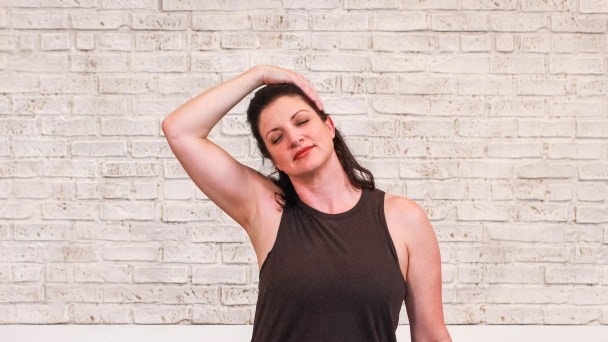 Yoga Every Day
Celebrate Your Wholeness
This full-spectrum practice is a journey through effort and ease, activity and receptivity, focus and release. This practice supports your agility in flowing between these polar opposites with grace.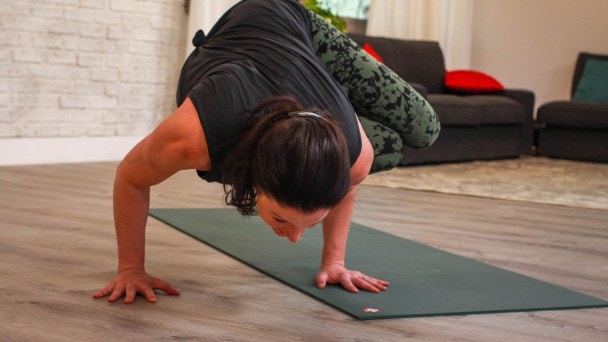 Yoga Every Day
Free As A Bird: Arm Balances
Arm balances can instill a sense of freedom from self-limiting thoughts and invoke courage on and off the mat. In this energizing practice, explore fundamentals to strengthen and prepare for crow and side-crow.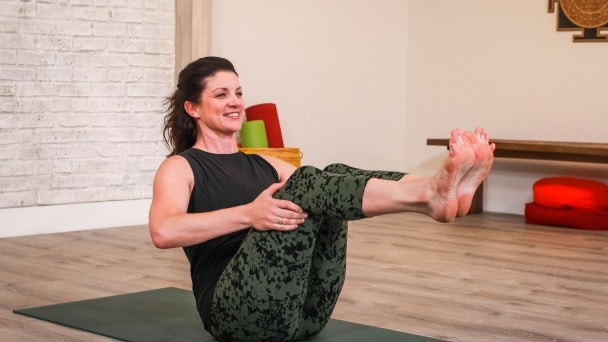 Yoga Every Day
Natural Beauty: Know Thyself
Illuminate the qualities of the earth and fire elements through standing poses and focused core strengthening to cultivate a strong sense of self and bring forth your beautiful and unique offerings.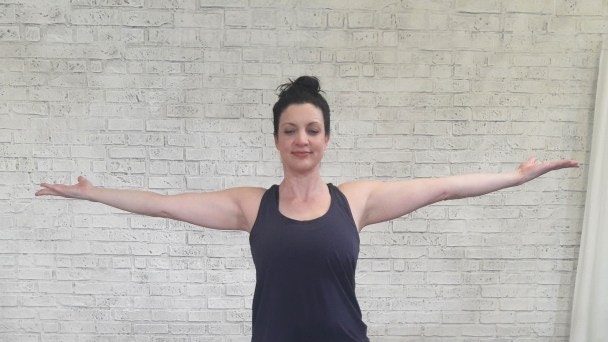 Yoga Every Day
Let Go of Attachment and Aversion
Cultivate the equanimity to enjoy the journey through poses that invite our curiosity like tree (vrksasana) and front splits (hanumanasana). Equanimity is defined as having an "even mind." In other words, a mind not riding the seesaw of attachment to expectations and aversion to what emerges in the present. Many of us focus on the outcome of certain poses and suffer when we don't achieve the result that we desire.
Show more of Gina's classes
Unlock all classes with your free trial.
✕
Log In
Forgot Password
Link Sent!