Living wholeheartedly as a teacher and mentor of teachers, Shannon is a spoken word artist, poet, sacred storyteller, and author, Shannon infuses her bodies of work, practices and trainings with a fullness of her living artfully and passionately on and off the mat. Her instruments of instruction are detailed and clear, while woven through a seemingly fluid progression of imagery, poetry and truth. She encourages and supports the practitioner to unlock the secrets held in the human heart, release stuck patterns that no longer serve, and attain new levels of integrated and expressive embodiment. She is described, by many, as one who is "confidently vulnerable" and therefore, one who inspires positive change. Shannon is loving mother of a glorious daughter and is based out of Boulder, Colorado, travels nationally and internationally to deliver transformative talks, workshops, trainings and retreats.
Website: www.embodiedpoetry.com Facebook: Shannon Paige – Embodied Poetry Twitter : Shannon Paige @EmbodiedPoetry Instagram: Shannon1Paige1 Pinterest: Shannon Paige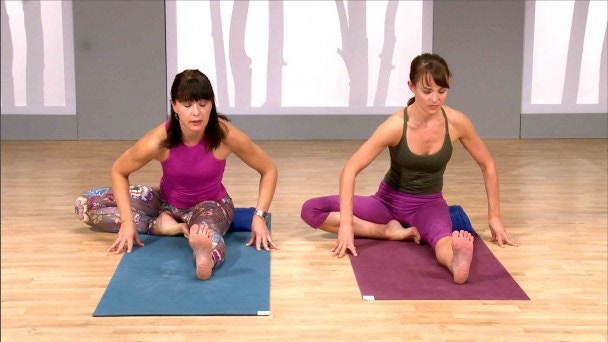 Shanti Shakti
Revelation
Tap into the sweetness and ferocity of the goddess Parvati with the slow and integrative movements incorporated into this vinyasa practice.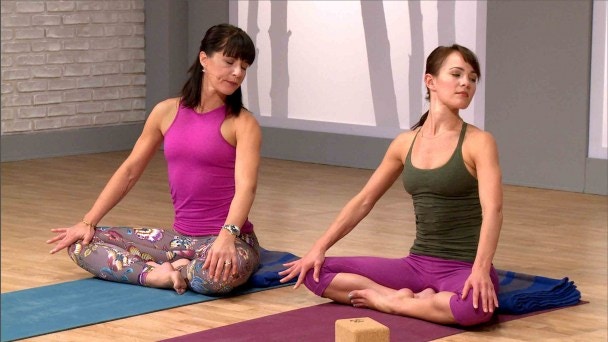 Shanti Shakti
Concealment
Mindfully integrate the physical body as backbend-focused poses grow, shift, and change. Inspired by the goddess Meenakshi, class begins with a story and continues to weave the heartfelt theme throughout.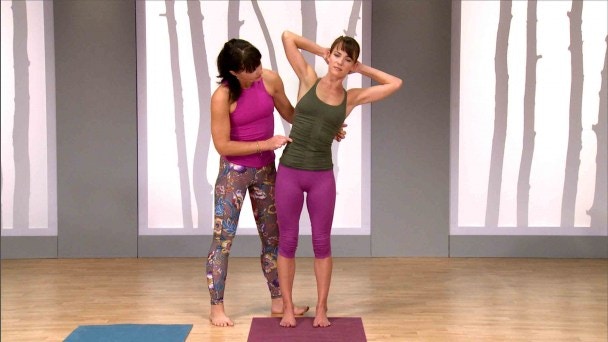 Shanti Shakti
Sustenance
This practice is designed to focus on the transitions between postures as much as the alignment within the postures themselves. Inspired by the energy of Lakshmi Shakti (goddess of sustaining abundance), experience fluid movement patterns and deep integration of core through standing postures and floor based lower body postures providing release and peace.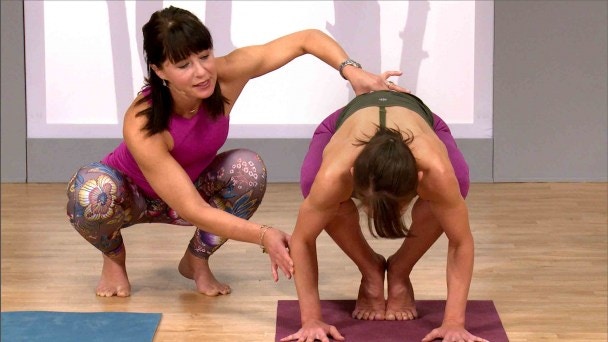 Shanti Shakti
Dissolution
Open your hips and prepare for arm balances with a strong connection to your foundation and the stories of Durga Shakti. Allow longer holds to transform negative thought patterns into patterns that embrace "enough-ness."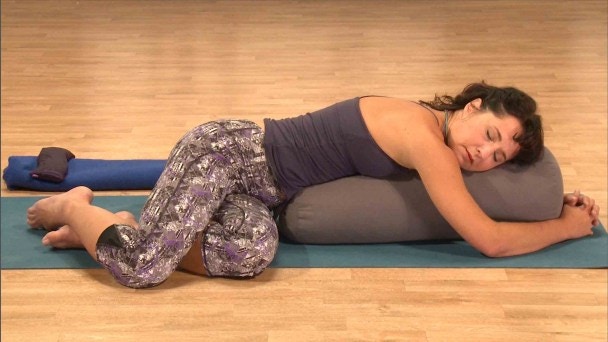 Anjali Restorative Yoga
Twist and Bend
Release built-up tension and stress in the back with movements for the two least-made-movements of the spine in the human body: side body bending (torso flexion) and twisting. By moving through a thoughtful progression of side bends and supportive twists, the spine gains a liberation into new found flexibility and the breath finds more space and freedom. The result is a profound sense of length and ease in the back body accompanied by a sense of peace and calm.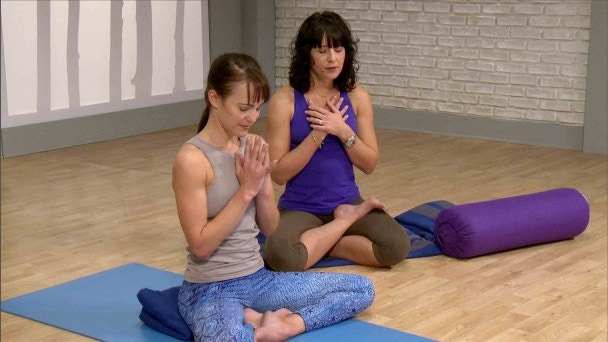 Anjali Restorative Yoga
Inside Out
Dive into the inner emotional weather patterns around life circumstances. Bring awareness of embodied sensations to learn more about who we are at the unchangeable core, devoid of story, shifting conditions, and chattering dialogue.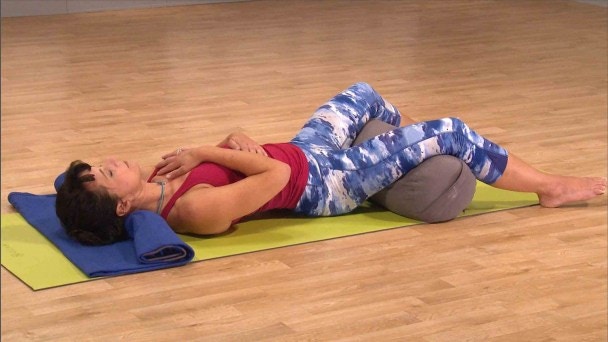 Anjali Restorative Yoga
Chakra Roots to Rise
A series of supported postures that carry the energetic imprint of each of the chakras to release tension, encourage renewal, and promote relaxation. By utilizing these seven supported postures in a mindful progression, evoke a sense of foundational steadiness throughout the body. Invite a rising freedom through the heart, expanded breath space, and an ease-filled mind.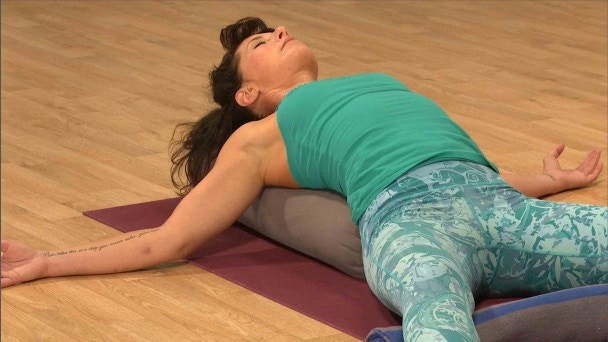 Anjali Restorative Yoga
Radical Relaxation
Experience Anjali Restorative's most noted and beloved signature progression, Radical Relaxation. This sequence guides through a renewing and loving sequence to gently move and support your spine in its key directions of movement: forward bend, backbend, side-bend, and twist right and left...in addition to a mindful, supported traction to inspire length and space between vertebrae.
Shannon Paige
Advance Your Practice: Confidence! Handstand in the Center of the Room
This practice is based on the wisdom of strength and container-ship in asana form and transition before any application of momentum. This practice is geared towards pulling practices of handstand away from the wall and confidently into the center of the room, without a partner.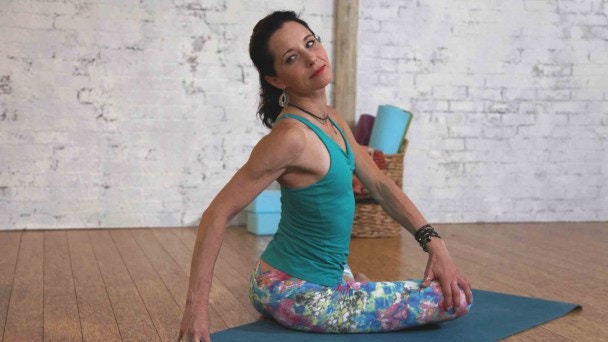 Shannon Paige
Twisting Forward to Face the Day
This sequence leverages the myth of Usas, the Goddess of the Dawn, to consider the brave twists that aim from asymmetry, one leg forward and one leg back, to face FORWARD towards the "come-what-mays." Shannon moves from the standing poses to the earth to feel the strength, length and space granted by the practice of this family of asana.
Commit To You
Day 15: Offer
In today's practice, Shannon Paige brings our attention to intention, otherwise known as Sankalpa, to remind us that our intention is only as strong as the actions that support it. Oh, snap!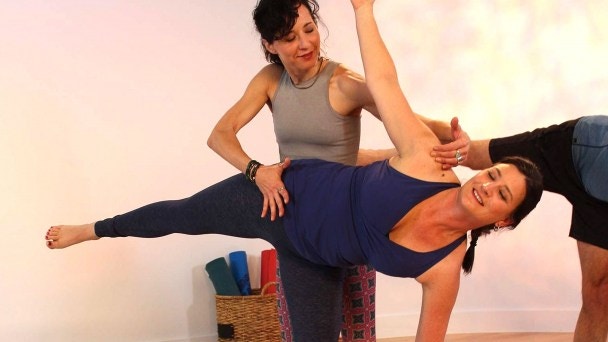 Commit To You
Day 9: Stabilize
Join Shannon Paige as she engages your body in conversation, moving skillfully as you transition from standing on two feet to one.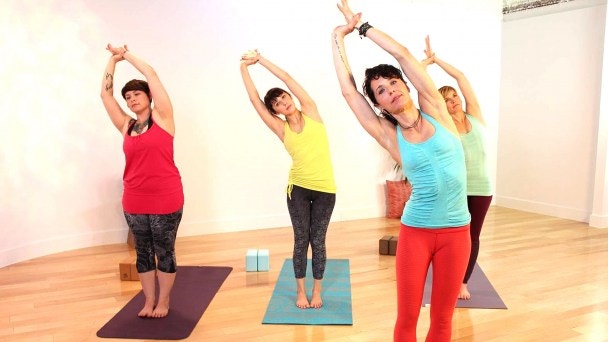 Commit To You
Day 8: Awaken
Use this practice to move into a calmer space, one designed to help you awaken your true self. Shannon Paige guides us on a journey through ground zero of our body's source of awakening - the core - in this dynamic vinyasa flow.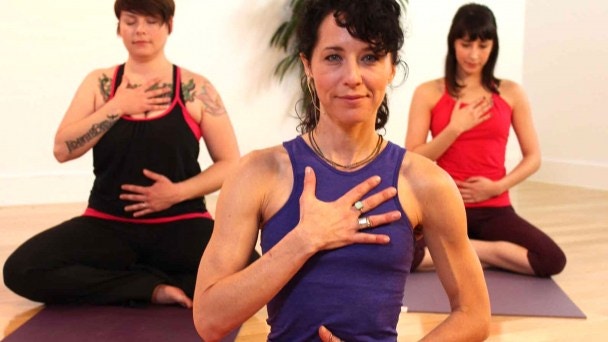 Commit To You
Day 2: Commit
We get plenty of opportunities for commitment in today's practice with Shannon Paige, who takes us through a Tapas flow to burn away stagnant embodied patterns. This dynamic vinyasa class will leave you invigorated.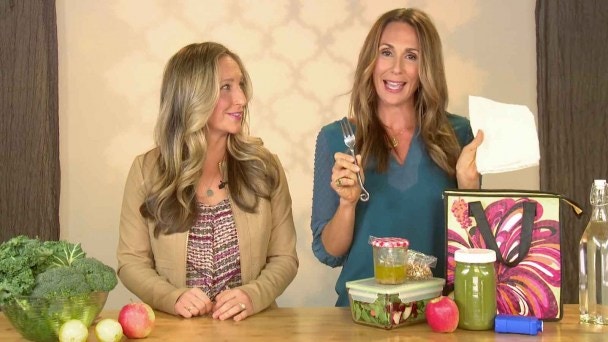 The Conscious Cleanse
Day 4: Shop
Today, Jo and Jules walk you through the staple items you should always have on hand for clean eating, the Conscious Snack Pack, and tips to fill your fridge like a champ.
Unlock all classes with your free trial.
✕
Log In
Forgot Password
Link Sent!