Colleen's teachings help practitioners feel both safe and challenged through thoughtful sequences and a dash of silliness. Her classes range from physically demanding vinyasa, restorative healing practices, to warm meditations. Colleen's hybrid teaching style draws influence from over three decades of studentship under yoga luminaries Sharon Gannon, David Life, Richard Rosen, Richard Freeman, and husband Rodney Yee. Colleen's vast resume includes being a mother and wife, author, former athlete and model, co-director of Urban Zen's Integrative Therapist program, studio owner of Yoga Shanti in New York, world-renowned yoga teacher, and working with Mother Theresa at the Home for the Destitute and Dying. When not leading trainings and teaching to her New York community, Colleen can be found savoring kombucha and chocolate, bird watching, and spending time with her beloved family. Discover more about Colleen: https://www.colleensaidmanyee.com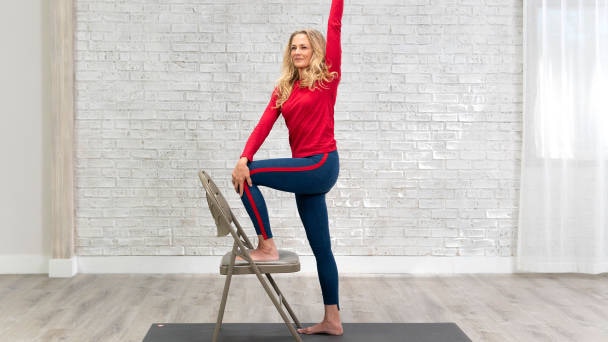 Colleen Saidman Yee
Low Back Relief
Take a slow, meditative approach to ease up the low back. This practice uses mindful and functional transitions, starting on the floor and slowly rising up to sit in the chair. Props: Sturdy chair without arms, yoga mat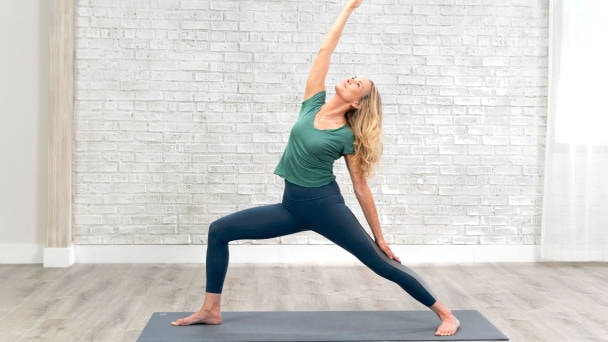 Colleen Saidman Yee
Feel Into the Moment
Focus on your present moment sensations throughout this well-rounded practice full of twists and backbends.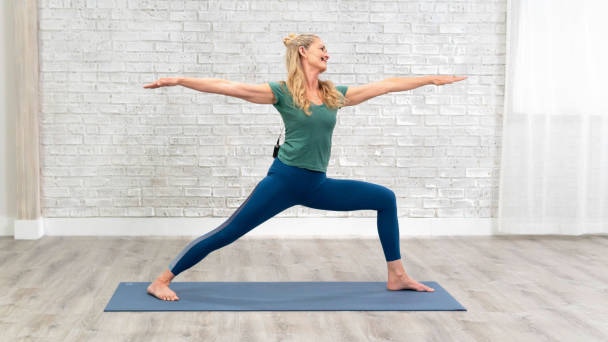 Colleen Saidman Yee
Postmenopause Bone Care
A strength-building practice full of weight-bearing poses to support your bones during postmenopause. Move through plank variations, strong standing movements, and core strengthening poses.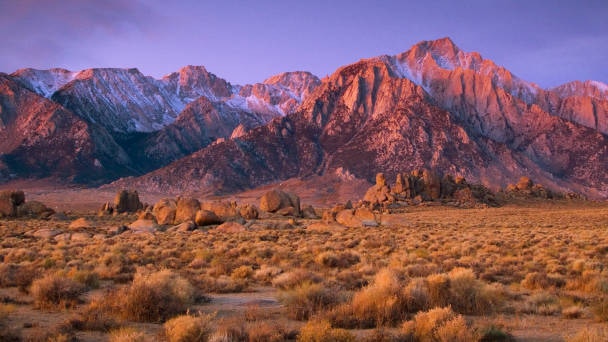 Colleen Saidman Yee
Adaptation for Yoga Teachers: Audio Meditation
As yoga teachers, we need to be able to adapt to constantly changing environments. This meditation focuses on impermanence and the suffering caused by grasping. Isolation or freezing may feel like a security blanket. but keeps us alone and afraid. This practice helps you find the courage to step into the unknowns of change.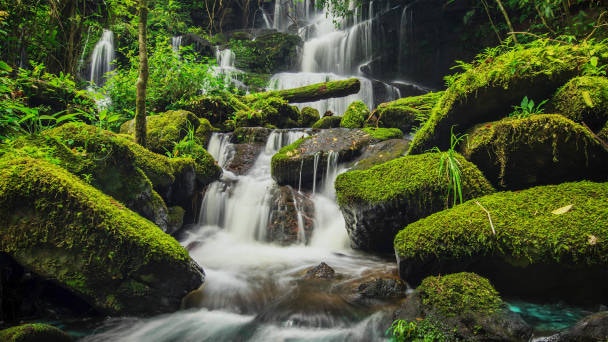 Colleen Saidman Yee
Intuitive Nature: Audio Meditation
Tap into your natural intuitive state and observe your "gut" instincts. Release armor in the throat and belly and relearn how to listen to your truest self.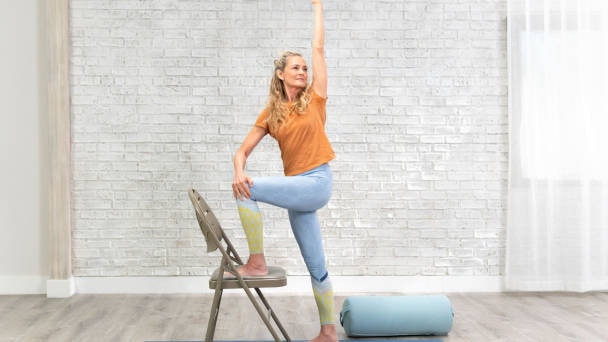 Colleen Saidman Yee
Sweet Spine Stretches
Be kind to your spine and find movement in each direction with this gentle chair sequence. Explore strengthening and stretching poses with the support of the chair.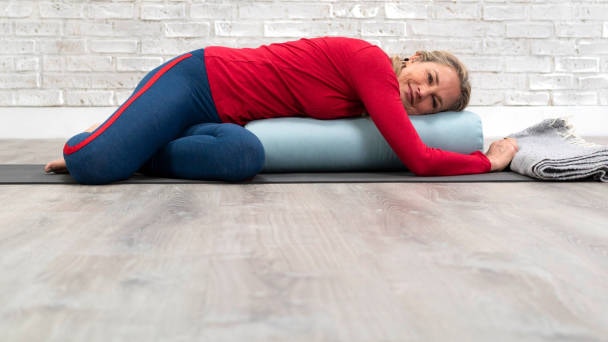 Colleen Saidman Yee
Unplug
Unplug in this relaxing practice that acts as a yawn for the body. Explore a variety of seated twists and forward folds to calm down the nervous system and mind.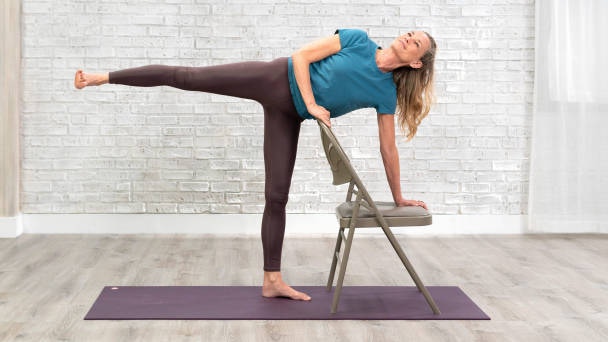 Colleen Saidman Yee
Comprehensive Chair Yoga
A well-rounded full-body stretch using a chair to support and encourage flexibility. Move through poses seated on the chair, find strong standing and balancing shapes to strengthen your legs and hips, then move toward the ground for sweet forward folds and a generous guided relaxation.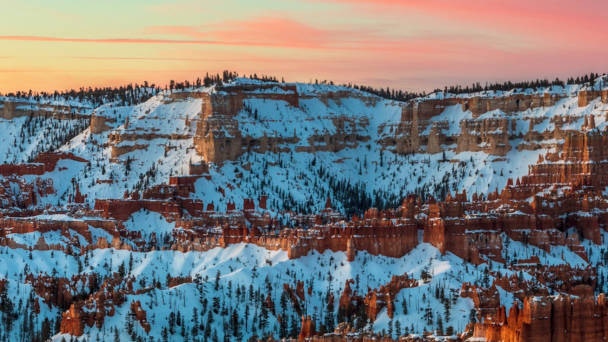 Colleen Saidman Yee
Peace in Uncertainty: Audio Meditation
When life feels particularly unpredictable, find solace within yourself and your senses. Find the breath within the breath within the breath. Visualize clouds passing by while realizing they are passing and the infinite blue sky is always present.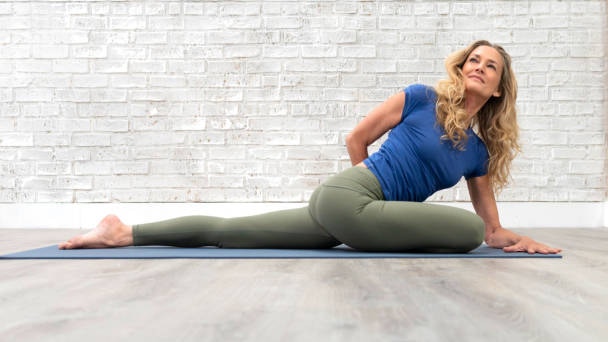 Colleen Saidman Yee
Postmenopause Flexibility
This gentle practice helps to promote flexibility in the whole body after menopause. Find fluidity in the spine, which can get stiff from time to time, and then move to the floor for stretching and hip opening postures.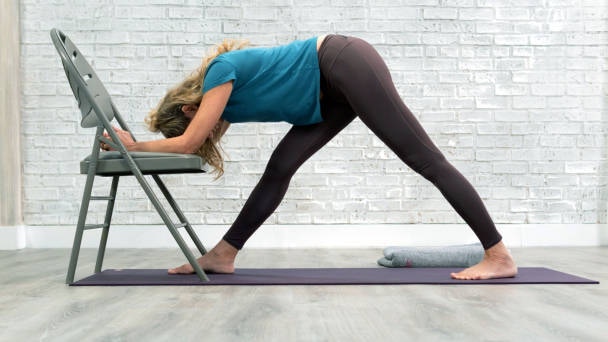 Colleen Saidman Yee
Fall Into Sleep
Set yourself up for easeful sleep with guided meditation, standing and seated restorative poses. Shed residue from the day and gently work to relax restless legs with a series of forward folds.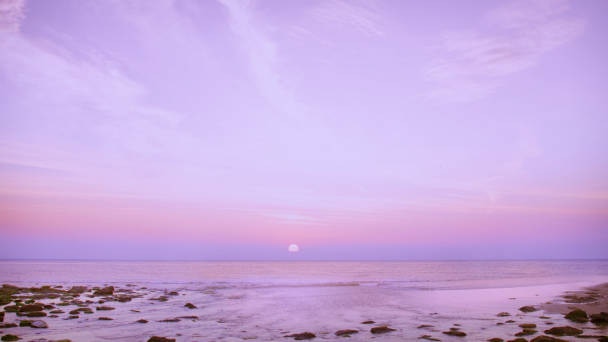 Colleen Saidman Yee
The Routine of Meditation: Audio Meditation
Routine can be a beautiful thing and this daily practice is one to return to again and again. Navigate through a loving body scan to settle into stillness and more being, rather than doing.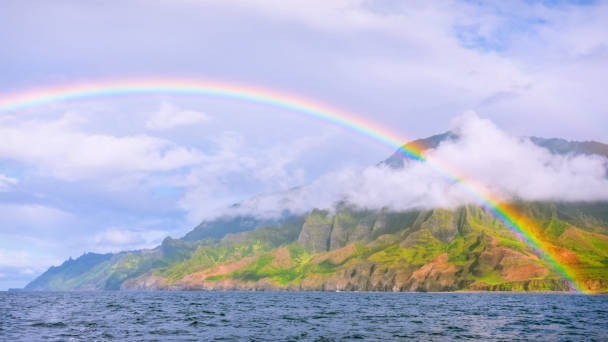 Colleen Saidman Yee
Safe at Home: Audio Meditation
Navigate the home of your body, navigating from room to room to create space and clarity. Invite a sense of safety while removing any clutter of fear or confusion.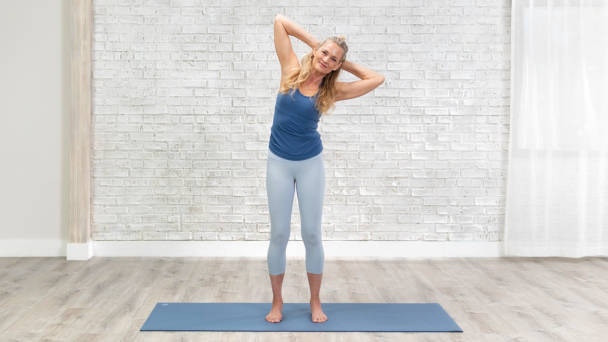 Colleen Saidman Yee
Gentle Mobility
A gentle practice to introduce mobility back into the body. Explore small movements in the spine in a rhythm that will increase energy little by little.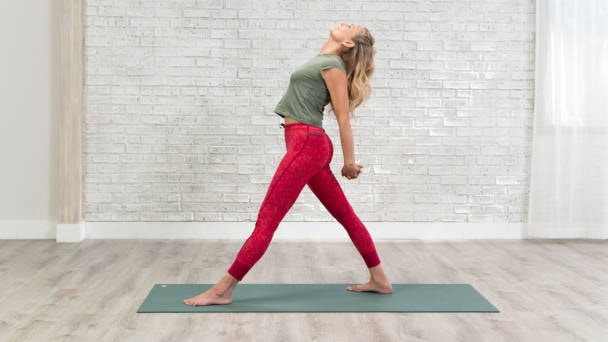 Colleen Saidman Yee
Positively Energized
Invite positivity with this well-rounded practice of energizing movements. Move through backbends, twists, and playful movement before moving to the ground for some sweet restorative poses.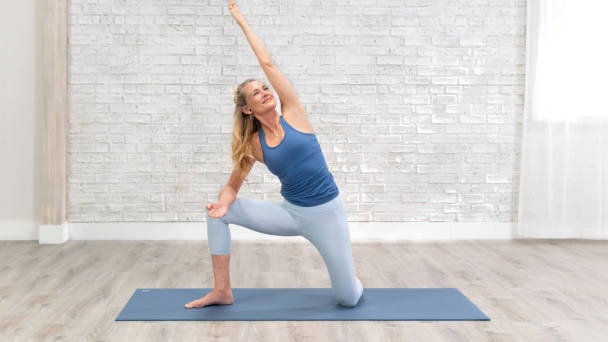 Colleen Saidman Yee
Step by Step
A sweet practice to help make unmanageable days seem more manageable by taking it one step at a time. Move through seated twists, strong standing poses, and gentle forward folds.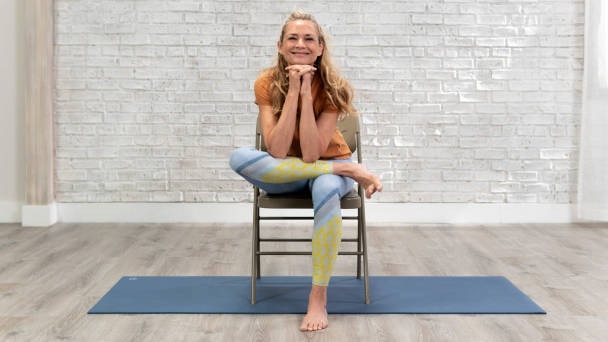 Colleen Saidman Yee
Kind to Mind and Body
A gentle chair yoga practice focused on allowing kindness rather than forcing movement. Keep your seat on the chair the entire practice while moving through stretches for your spine, shoulders, and hips.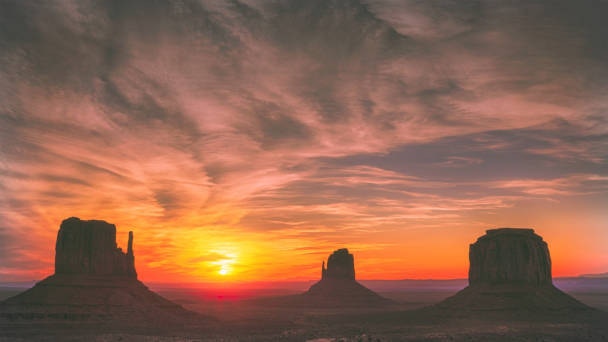 Colleen Saidman Yee
Compassionate New Year
Invite newness in the new year with a suggestion, rather than an intention - with a focus on compassion for the waves of change. Place one foot in front of the other without expectation and show up full of life and grace. See if you can find gratitude from life's adjustments of direction rather than resistance.
Show more of Colleen's classes
Unlock all classes with your free trial.
✕
Log In
Forgot Password
Link Sent!