Food Matters Main Meal Recipes
Expand your dinner menu with this series where Filmmaker and FMTV Co-Founder James Colquhoun shows you how to make nourishing main meals that are full of goodness and rich in flavor!
Start Free Trial
Show Details
Filmmaker and FMTV Co-Founder James Colquhoun shows you how to make nourishing main meals that are full of goodness and rich in flavor! There's something for everybody with a range of raw, vegetarian and gluten-free dishes!
Food Matters Main Meal Recipes -
Season 1

Episodes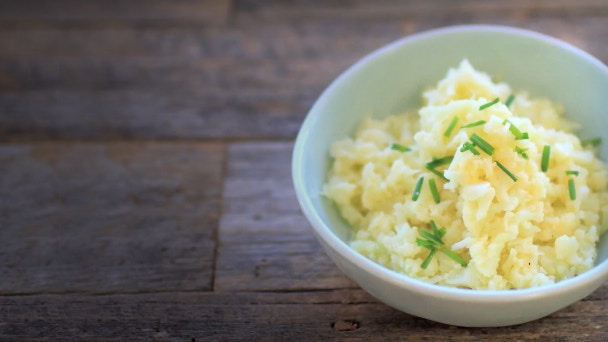 2 mins
Cauliflower Mash
Why cauliflower? Not only is it delicious, but cauliflower is a known cancer-fighter that helps the liver to remove excess estrogen from the body. Try this tasty Cauliflower Mash with your next meal.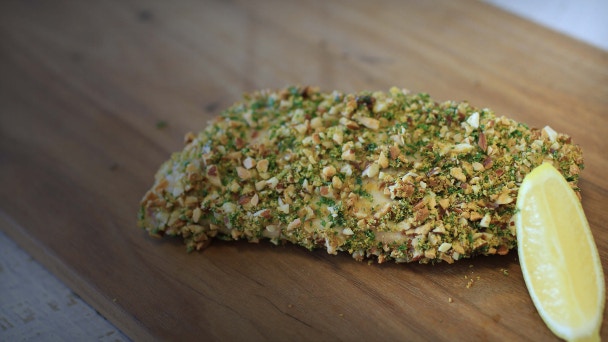 3 mins
Crispy Oven Baked Fish
This crunchy nut and herb crust adds a delicious texture and flavor. We love this with a side salad or some homemade sweet potato fries!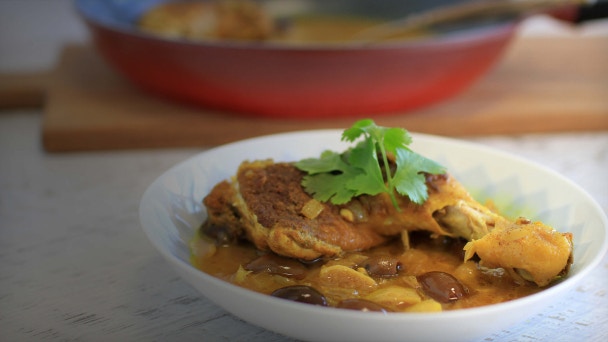 3 mins
Moroccan Chicken
This amazing dish will fill your home with the incredible aromas of Moroccan herbs and spices. It's perfect paired with quinoa or cauliflower mash.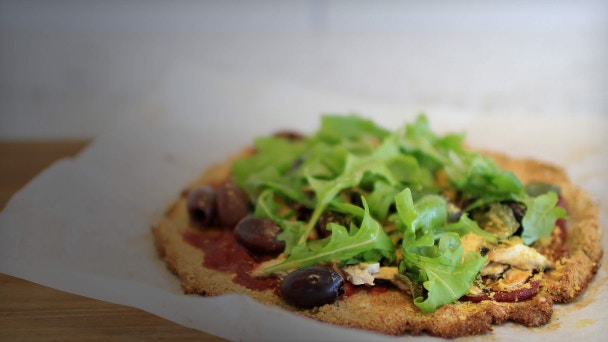 4 mins
Perfect Pizza
A lower-carb alternative to regular pizza that sneaks in some extra veg! We love this Italian-style topping, but you can add as many extra veggies as you like to make it your own!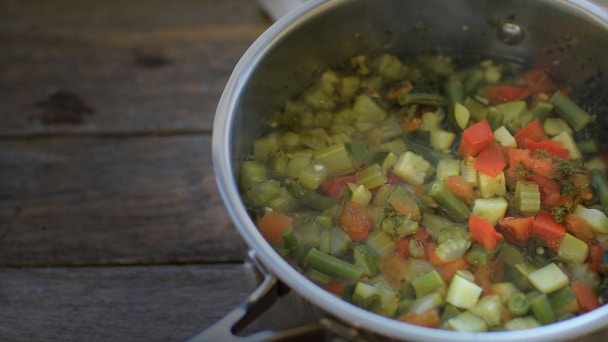 2 mins
Potassium Balance Broth
A household staple that's easy to make and adds incredible flavor to your dishes! Make it as a soup or use it as a replacement for regular stock.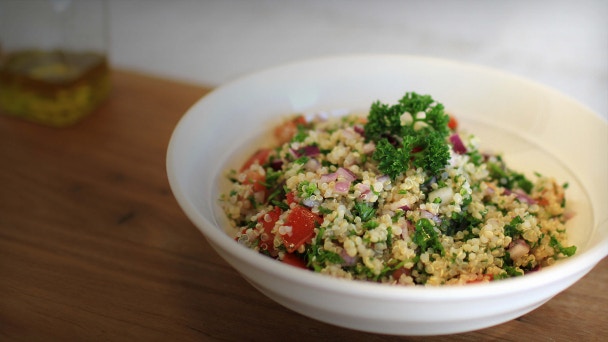 1 min
Quinoa Tabbouleh
A crowd-pleasing dish. Serve it as a main, a side dish or as a filling for bell peppers, lettuce cups and more!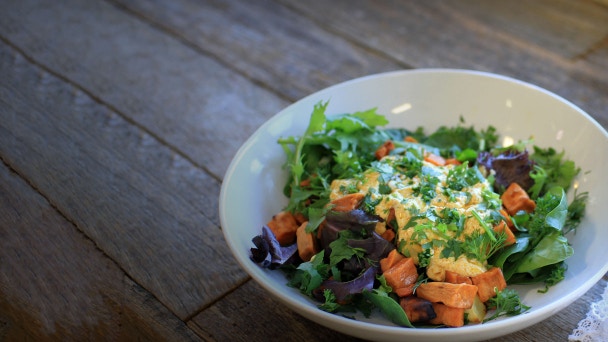 2 mins
Roast Vegetable Salad with Yogurt Dressing
This colorful salad is loaded with vitamins, minerals and antioxidants to support your health and it tastes amazing! The spiced yogurt dressing really takes it to a whole other level!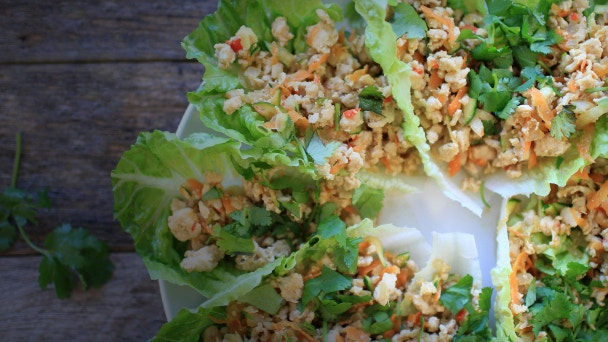 3 mins
Chicken San Choy Bau
This light and tasty dish is perfect for sharing with friends and family. It's quick to make and fills you up!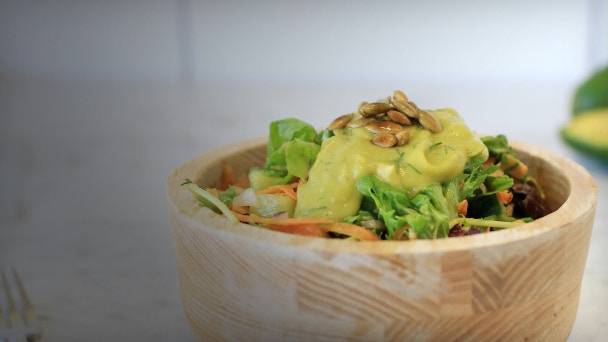 3 mins
Skin Beauty Salad
The key ingredients in this nourishing salad are rich in vitamins and minerals that help give your skin that radiant glow.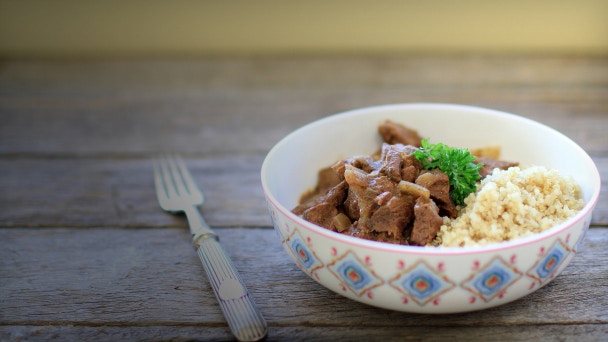 3 mins
Slow Cooked Beef Curry
A full-flavored curry that's the ultimate comfort food. Make in bulk and store portions in the freezer for those nights when you need a quick, nourishing meal!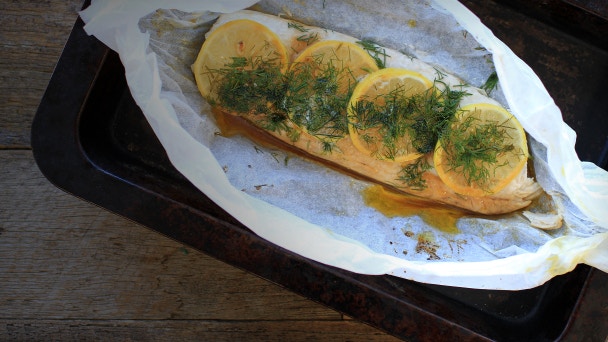 3 mins
Steamed Fish In A Bag
Cooking fish in a bag helps to infuse the flavors and lock in the moisture. This steamed fish is aromatic and incredibly soft. A simple, delicious dish!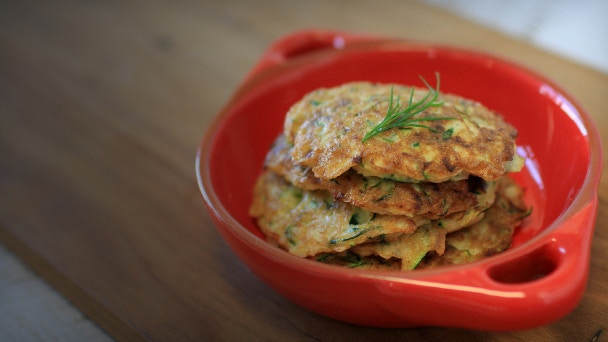 3 mins
Zucchini Fritters
Fritters make a great meal anytime of day! Make a big batch, freeze them, and reheat when needed for a quick and easy meal solution!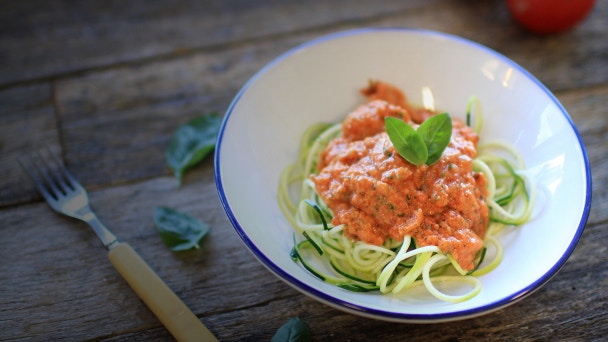 3 mins
Zucchini Pomodoro
One of our absolute favorites! It's quick to make and tastes just as good as the regular pasta version, without the heavy feeling post-meal!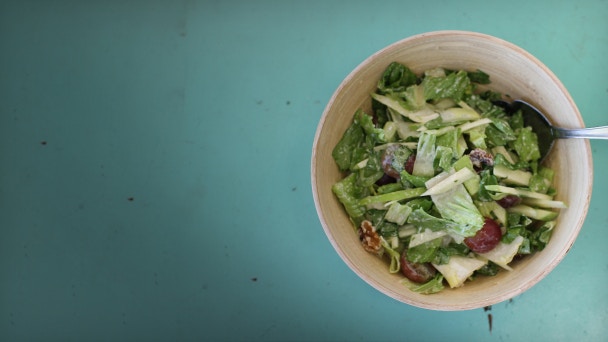 3 mins
Waldorf Salad
Who says you can't make friends with salad? We think you can with this salad that is both delicious and nutritious.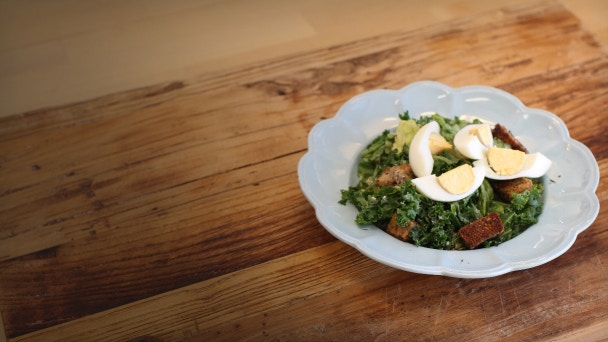 4 mins
Kale Caesar Salad
Caesar Salad is one of those deceiving dishes tricking you into thinking it's healthy. Too often, though, the store-bought varieties are loaded with highly processed dressings that include refined sugars, stabilizers and hidden nasties.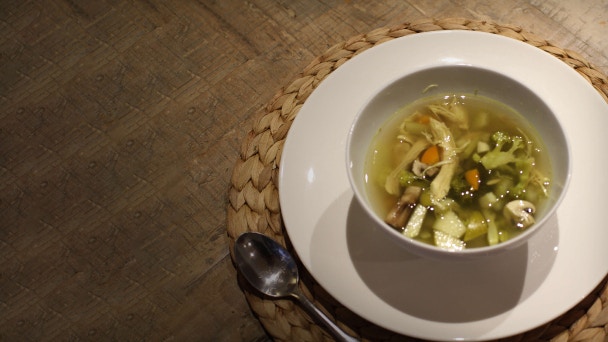 5 mins
Gut-Healing Chicken Soup
This gut-healing chicken soup is brimming with nature's bounty. The base is made from gut-healing bone broth and packed full of nutrient-packed vegetables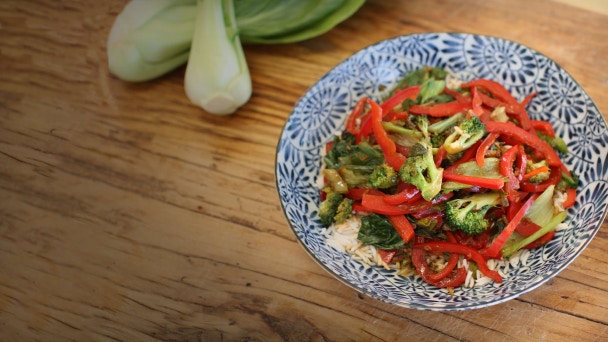 3 mins
Veggie Stir-Fry with Rice
Simple is sometimes best! A vegetarian stir- fry thrown into the weekly meal routine is a great way to use up leftover vegetables and up your daily fiber intake.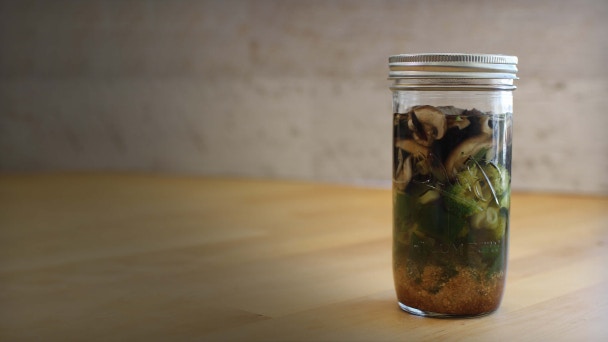 3 mins
Miso Mushroom Soup
This is the perfect lunch to take to work. Simply pack the night before in a big glass jar, add hot water and you will have a delicious healthy soup in minutes!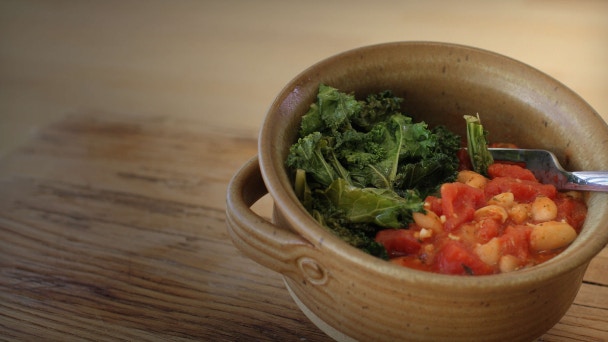 5 mins
Warming Bean Stew with Sautéed Kale
This warming bean stew is hearty, comforting and only takes moments to prepare.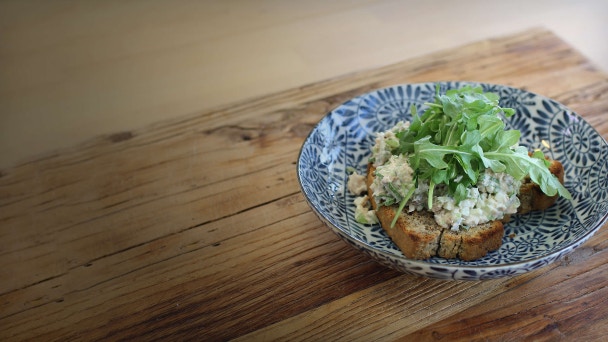 3 mins
Open Salmon Salad Sandwich
Not your usual boring sandwich. This open sandwich is quick and easy to make and perfect for lunch any day of the week.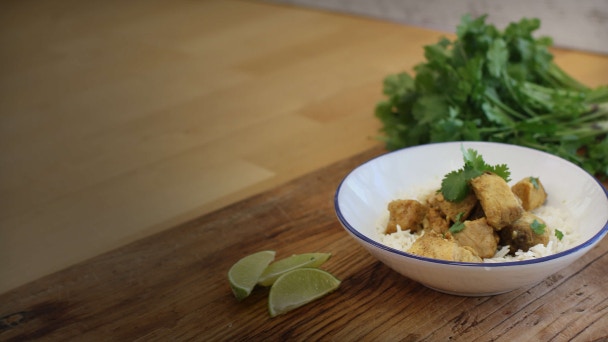 6 mins
Coconut Fish Curry
This healthy, flavorsome fish curry is full of warming exotic spices and packs a flavor punch.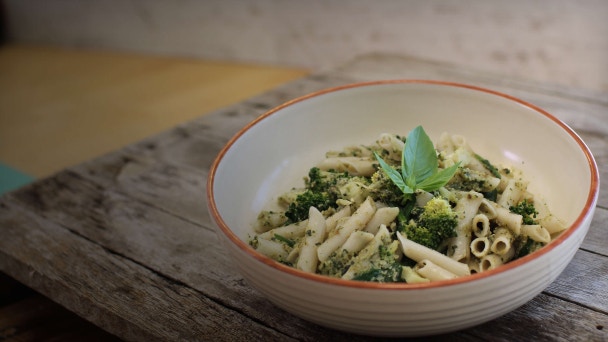 4 mins
Pesto Pasta with Steamed Greens
A delicious gluten-free version of the Italian favorite, pesto pasta served with a side of steamed vegetables, is simple and sure to satisfy.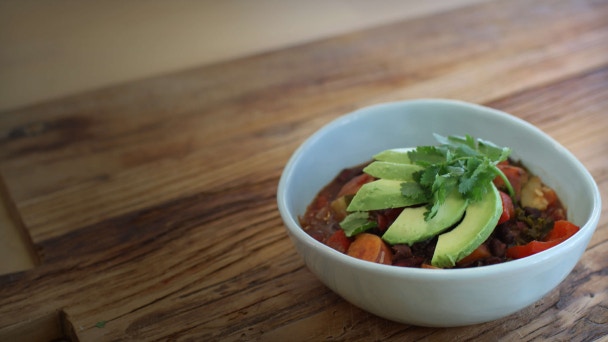 4 mins
Mexican Bean Chili
For all you Mexican food lovers out there, this recipe is bound to satisfy your taste buds. This tasty Mexican dish is packed full of herbs and spices.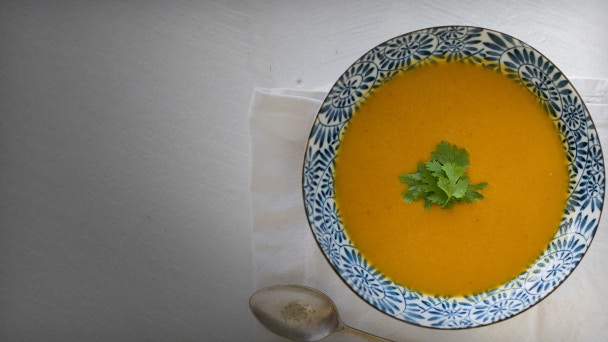 4 mins
Ginger Lemongrass Pumpkin Soup
This warming soup is as delicious as it is nourishing. The combination of ginger, lemongrass, and chili culminate in a perfect aromatic fusion that will delight the senses.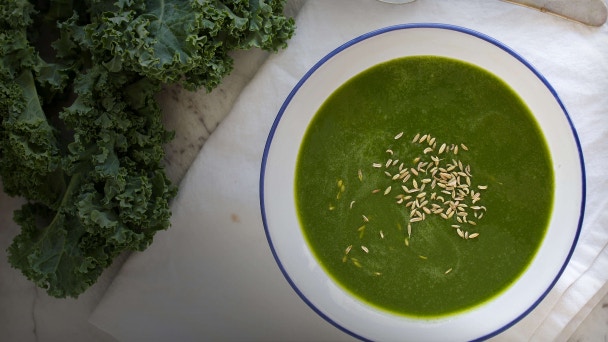 3 mins
Green Vegetable Soup
Packed with nutrient-rich vegetables, this vegetable soup will nourish you from the inside out!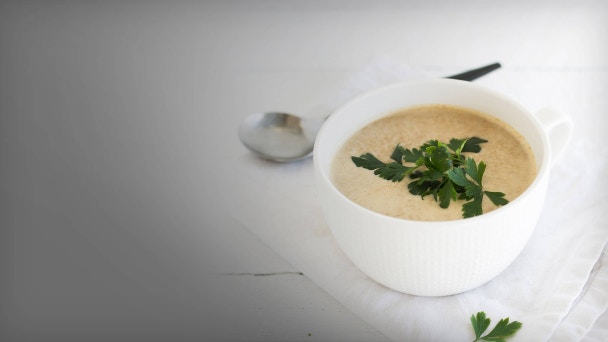 3 mins
Spiced Cauliflower Soup
A simple and delicious Indian spiced cauliflower soup with a warming depth of flavor!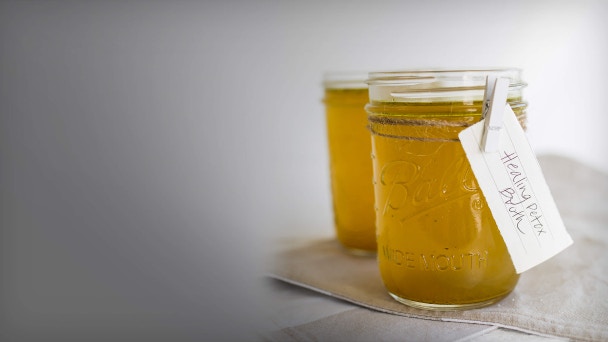 5 mins
Healing Detox Broth
This healing detox broth is extraordinarily rich in nutrients and makes for a great base for soups.
Enter your email to start your free trial.
✕
Log In
Forgot Password
Link Sent!