For Clara Roberts-Oss, movement has always been sacred. After spending much of her life as a dancer, she took her first Vinyasa class in 2000 at Jivamukti yoga Center and discovered a feeling of home.
As she moved through the flowing postures seamlessly with an emphasis on breath-body connection, Clara realized that yoga gave her something that dance could not - an emphasis on the internal journey.
Clara Roberts-Oss received her 200 hour Vinyasa Certification with Lauren Hanna at Sonic yoga NYC in 2003. Shortly thereafter, she met Shiva Rea and again felt at home. Shiva, too, understood the idea of fluidity and gave words to the movement that Clara had been doing her entire life. Since then, Clara has been studying under and assisting Shiva.
For Clara Roberts-Oss, movement is the ultimate form of communication with the Divine. She believes the body yearns to move like water and when it does, it hums with excitement.
"I thank all my teachers for sharing their passion of this practice with me: David Life for opening my heart, Stacey Brass for her minute cues that have changed me life, Uma for opening my voice, Dana Flynn for throwing out all the rules and inspiring me to do the same, Constantine Darling for showing me another way, and Paul Ortega for reminding me we are ALL the cosmic dancer."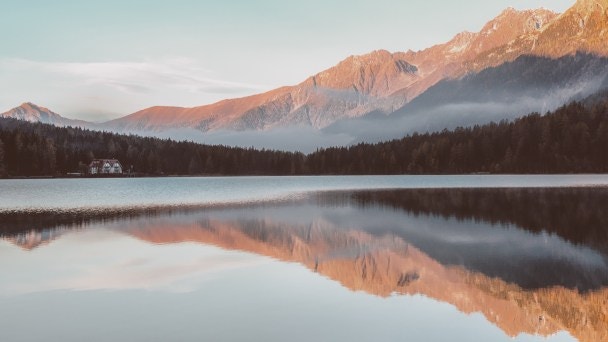 Clara Roberts-Oss
Contentment: Audio Meditation
An audio meditation to drop into the present moment and find contentment with what is. Breathe to the rhythm of the mantra "So Hum," translated as "I am that."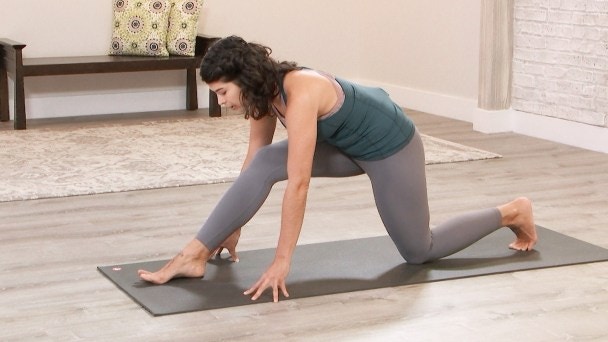 Clara Roberts-Oss
Hammies
Take a break from sitting to stretch out your inner thighs and hamstrings in this mini practice of lunges and splits variations to give your legs some love.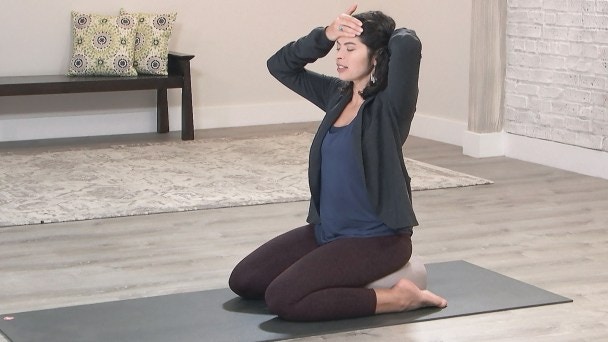 Clara Roberts-Oss
Concentration is Key
Bring attention to the present moment with breath awareness. Sit with ample space to observe your own thoughts in this mini guided meditation to heighten your sense of concentration.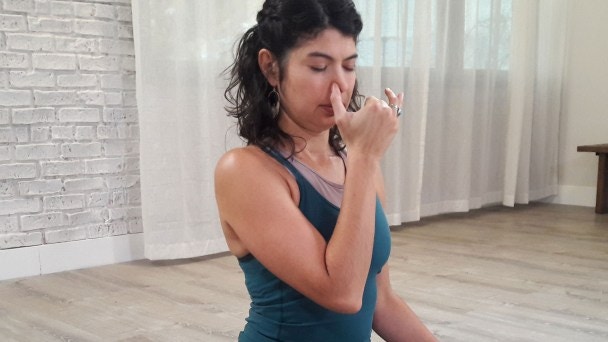 Clara Roberts-Oss
Reconnect to Your Breath
Pause and reconnect to yourself in this mini pranayama breathwork practice with four-part breath and nadi shodhana (alternate nostril breathing).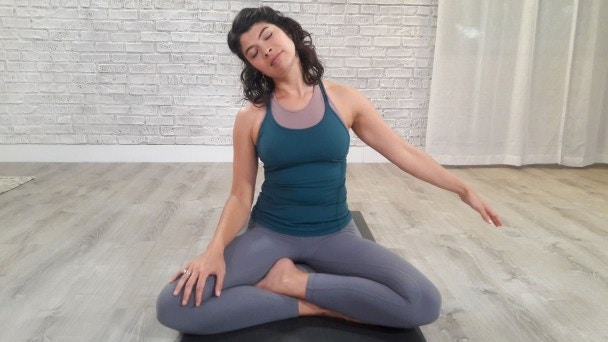 Clara Roberts-Oss
A Mid-Day Break for Shoulders and Neck
A seated practice for a short break at your desk, on your yoga mat, or in your car.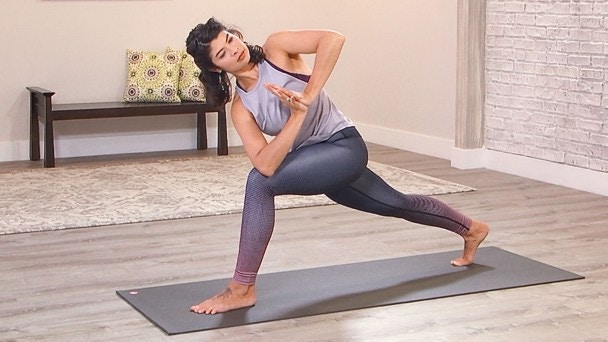 Clara Roberts-Oss
Spring Forward
Leap into spring with a practice to shed any residual heaviness or lethargy from the winter months.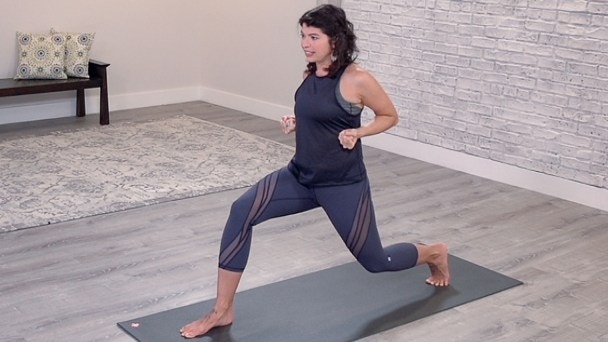 Clara Roberts-Oss
Brighten Your Day
Ignite your morning with a strengthening flow complete with a quick physical shake-off. Explore fluid movement through powerful lunges, spine strengtheners, neck releases, core strengthening, and breath work.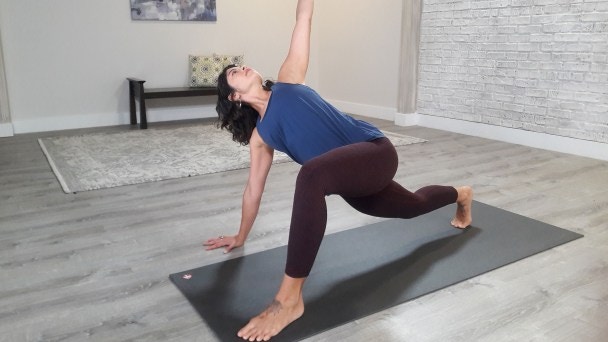 Clara Roberts-Oss
Kickstart
Start your morning with a boost of energy in this fluid practice to awaken your spine and hips. Explore side body stretches in down dog, lunges with spinal movement, breath of joy, and rest in childs pose to finish this short morning flow.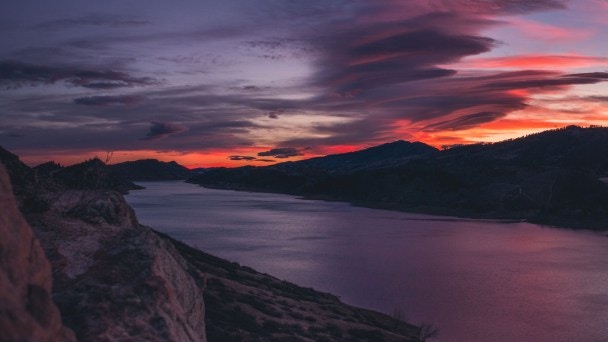 Clara Roberts-Oss
Sending Love: Audio Meditation
This guided audio meditation invites you to imagine sending out loving-kindness to your friends and family, community, and the planet.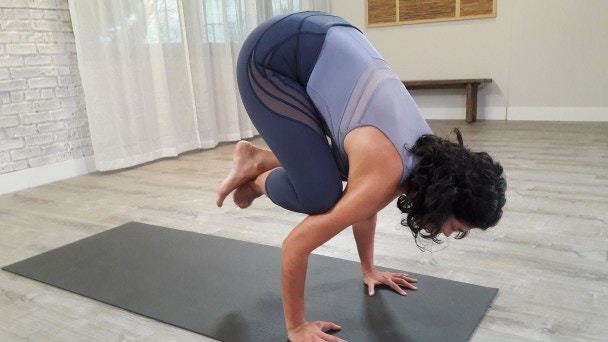 Clara Roberts-Oss
Kindling for Your Agni
Move stagnant energy with this heating practice through deliberate, mindful flow and Kapalabhati pranayama (skull-shining breath).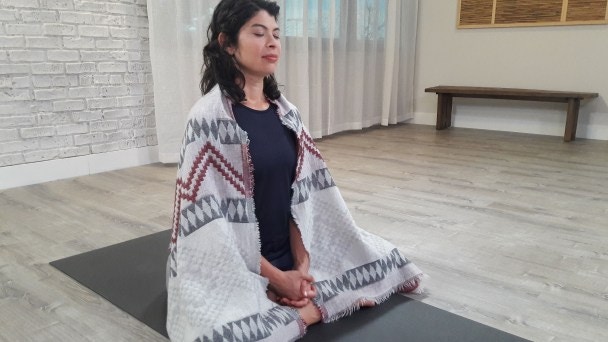 Clara Roberts-Oss
In My Heart
Cultivate compassion toward yourself and others in this short yet spacious seated meditation.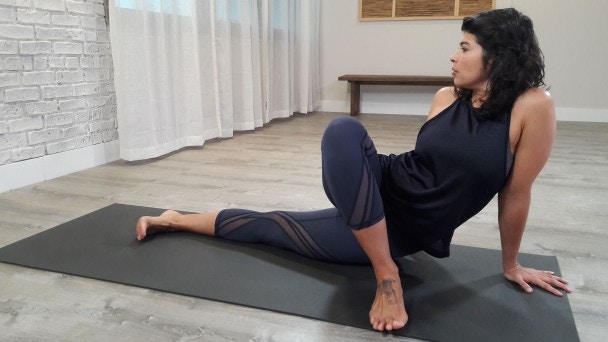 Clara Roberts-Oss
Unravel, Unwind, and Relax
Decompress from your day with this slow flow to release tension in the spine, side bodies, and hips.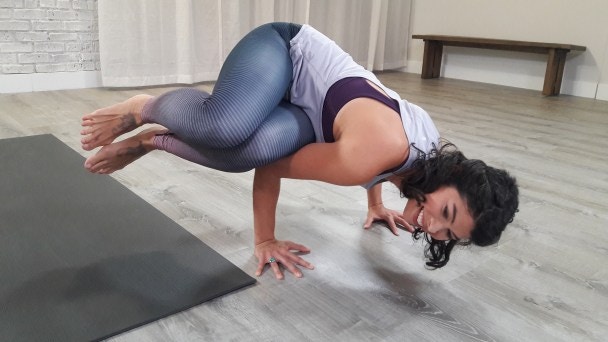 Clara Roberts-Oss
Feed Your Fire
Ignite your solar plexus in a heating flow focused on building the fire (agni) within your core.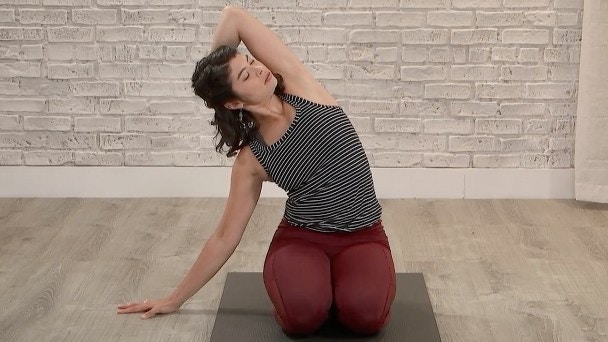 Clara Roberts-Oss
Out of Bed, Into the Body
Roll out of bed and onto your mat with this practice to encourage mobility and fluidity from the stagnation of sleep. Gently flow through a wake-up series for your hips, spine, neck, and hamstrings before closing with an optional savasana.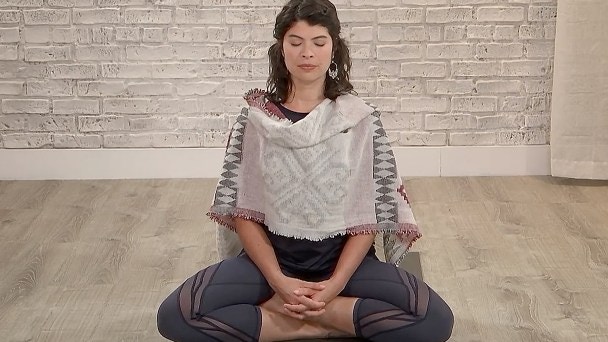 Clara Roberts-Oss
Meditation for Manifestation
What would it feel like to create a shift in your life? Explore your physical and emotional bodies as you manifest real change in your world through this guided meditation.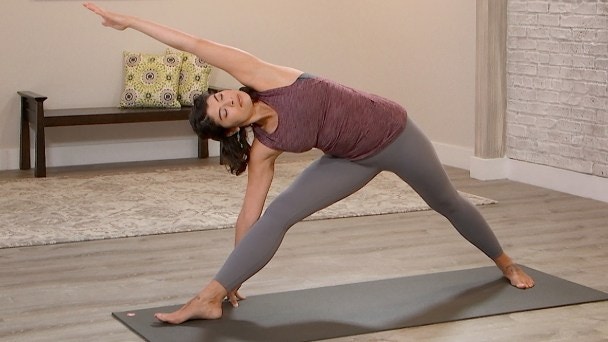 Clara Roberts-Oss
Embodied Intentions
Set your intention for the new year, new season, or new week with a gentle flow. Move softly through powerful standing poses and balancing shapes while focusing on gaze (drishti) to help cultivate insight.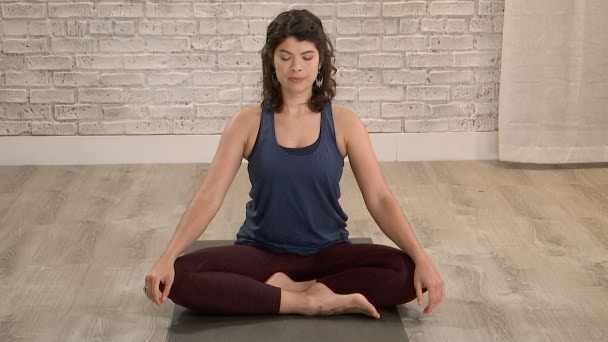 Clara Roberts-Oss
Shed off the Holidays
Rejuvinate and remove excess energy from the holidays in this short, invigorating practice. Encourage physical digestion, circulation, and emotional integration with bellows breath, spinal movements, and grounded twists.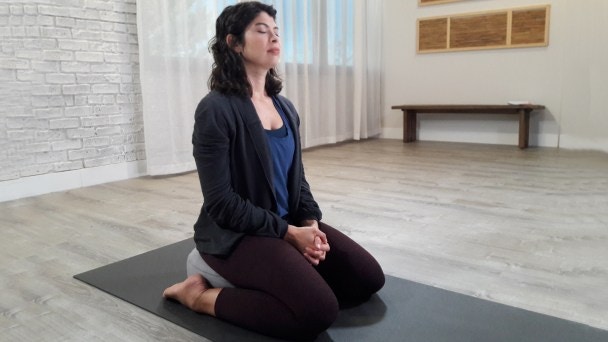 Clara Roberts-Oss
Clear Mind Meditation
Imagine your thoughts passing by like clouds, without attachment or stories. This accessible guided meditation balances instruction and quiet space to facilitate a clear mind, anytime of day.
Unlock all classes with your free trial.
✕
Log In
Forgot Password
Link Sent!