Janet Stone's studentship began at 17 under the meditation teachings of Prem Rawat. His reverence for simplicity and finding joy in the rise and fall of life live on in her practice and teaching today. She shares from the alchemy of her own sadhana through bhakti yoga and the eight-limbed path.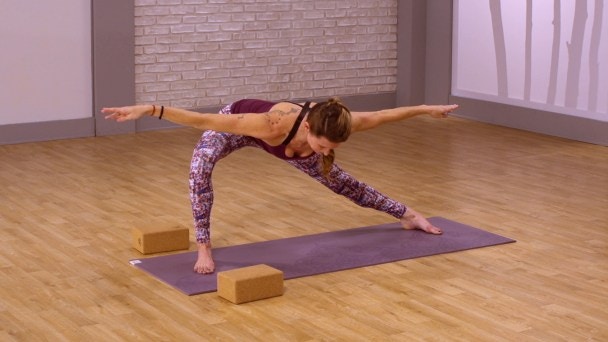 Janet Stone
Surya Flow for Awakening the Internal Light
Radiate through this flowing practice designed to cultivate a strong and steady inner light. Using the practices of dharana (concentration), pranayama (breathwork), and a flow of salutations, split lunges, standing twists and forward folds, core work, and heart openers, you will create a strong center.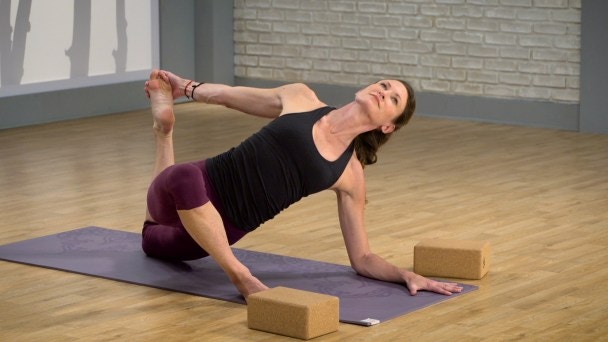 Three Parts to Wholeness
Forgiveness Flow for Softening Samskaras
This powerful sequence focuses on twists, hips, and side body openings, and the power of heating the body to detoxify. Adding intention to these components will guide you as you move through habits, patterns, and addictions that no longer serve you.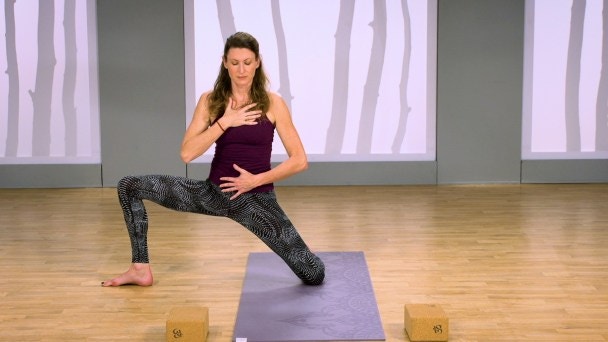 Three Parts to Wholeness
Sankalpa and Intention in Motion
Join Janet Stone in this flowing yoga class designed to open your heart, creating suppleness and openness. Use the practice as an opportunity to witness and cultivate your own choices in life.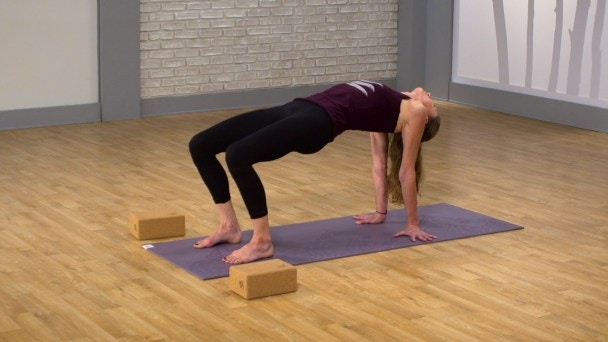 Three Parts to Wholeness
Dissolve and Create Through Shiva
Bring your attention to the power of transformation by creating space in both mind and body. Join Janet Stone in this attentive yoga class, designed to emphasize the power of the space between empty and full.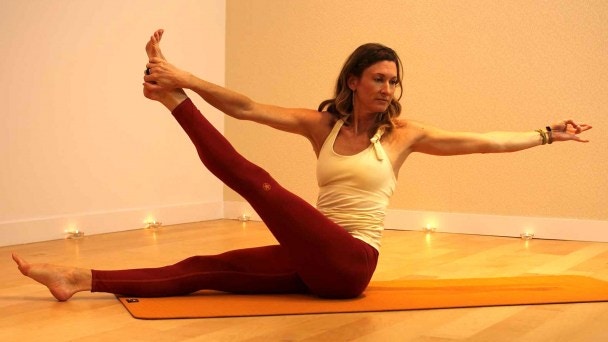 Commit To You
Day 20: Dream
The Sanskrit word sankalpa means "will, purpose or determination." In other words, what we dream we can manifest, and what we can manifest we can turn into our reality. In today's powerful vinyasa class with Janet Stone, we focus our prana toward our highest and deepest longing.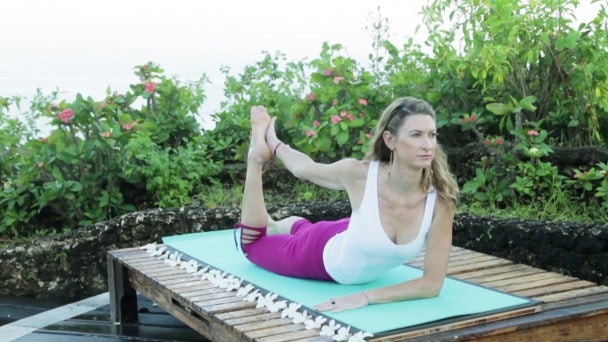 7-Day Bali Retreat: Awaken to Bliss
Day 7: Slow and Low, Sustainable Resources
Full exhales allow us to open space for the future. Contemplate ways that you can sustain your own life energy through breathwork, core work, and grounded, fluid movements to experience abundance and openness.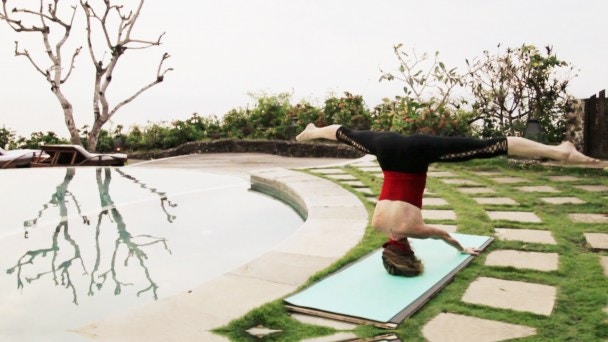 7-Day Bali Retreat: Awaken to Bliss
Day 6: Grace in Motion
Release into the grace of fluid movement on day six of Janet Stone's retreat. Throw off the hard edges and dive into awakening. Through graceful motions we connect one posture to the next and leave a few pauses for our intuition ignite. Join this watery sequence and allow yourself to flow down the brillaint river of your life with more ease and grace. This video is part of Janet's 7-Day Bali Retreat practice guide.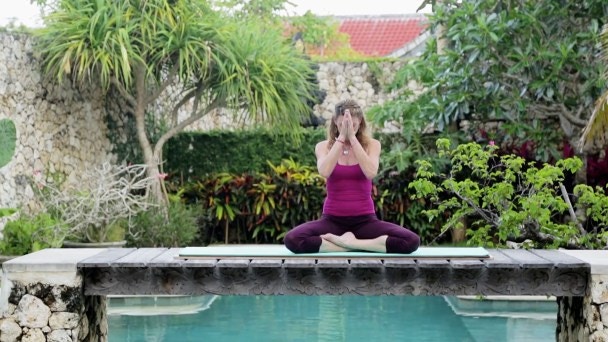 7-Day Bali Retreat: Awaken to Bliss
Day 5: Shiva, Shakti: Becoming Wholehearted
Day five of Janet Stone's guide is all about the heart. Through balancing the powerful nature of Shiva and Shakti, we'll open the nectar of the heart through unity. Shakti is the force of energy acted out in our lives, and Shiva is the space and context for which it all unfolds. Become wholehearted in this beautiful practice with Janet. This video is part of Janet's 7-Day Bali Retreat practice guide.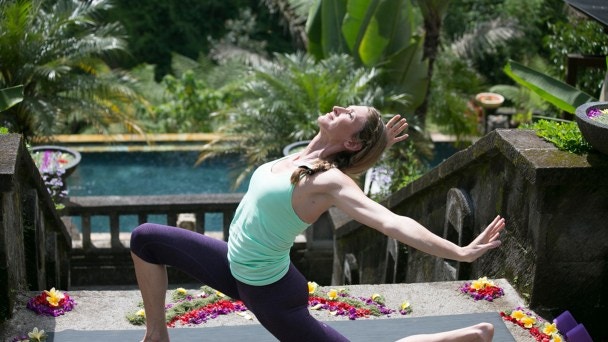 7-Day Bali Retreat: Awaken to Bliss
Day 4: Strength and Length
In day four's practice, journey along with Janet Stone as you continue to build your internal strength. Begin to reach out and lengthen into the fullest potential of your life and into the world. This sequence builds on the fire and allows you to reach both within and without in a more sustainable way. Release tension through intentional breath and movement. This video is part of Janet's 7-Day Bali Retreat practice guide.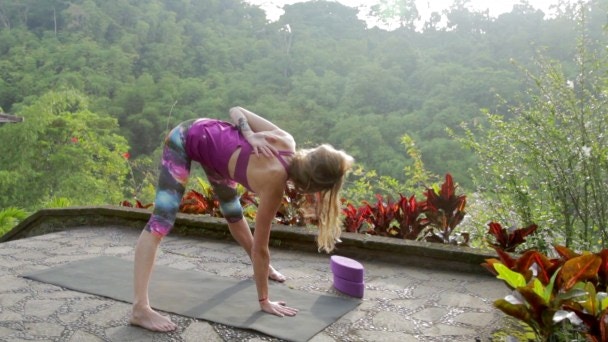 7-Day Bali Retreat: Awaken to Bliss
Day 3: Simplify and Empower
In day three of Janet's seven day retreat, the focus is on stilling the swings of the mind. We use that focus to build power and to empower our mind, heart, and body to find a place of unity. In this sequence we build on the internal strength to simplify our day or moment, and create arm balances through the power of stillness. This video is part of Janet's 7-Day Bali Retreat practice guide.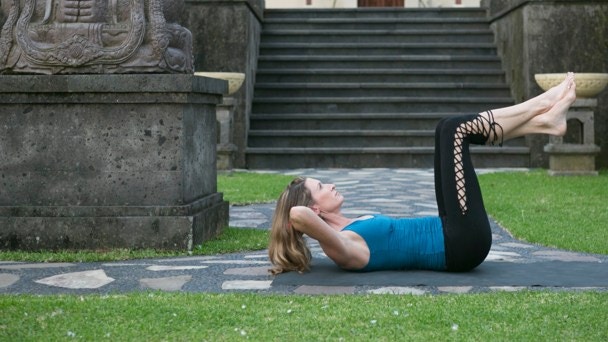 7-Day Bali Retreat: Awaken to Bliss
Day 2: Purify, Lighting the Fire
In day two of Janet's seven day retreat, harness your heating breath, uddiyana bandha and kapalabhati to stoke your fire and clean out built up toxins. This is a fluid class that will light you up from the inside out, allowing you to burn off the old and make space for the new. The light cultivated in your center can help clarify what you direct your intention and will toward. This video is part of Janet's 7-Day Bali Retreat practice guide.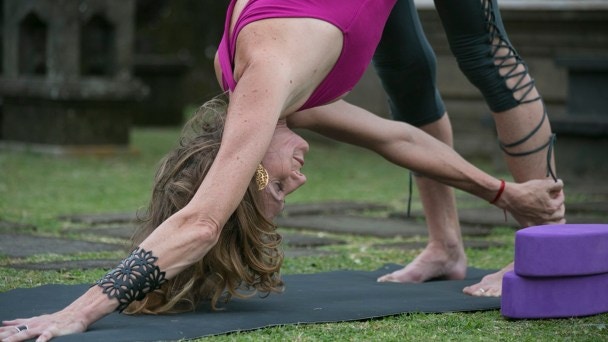 7-Day Bali Retreat: Awaken to Bliss
Day 1: Exhale and Unwind
In this first class from Janet's seven day retreat, you are treated to a practice of unwinding. If left unchecked, the amount of toxins we carry in our emotional, mental, and physical bodies begins to clog our vision, congest our breath, and restrict our heart. In this sequence we focus on emptying the breath, emptying our old stories and wringing out old waste in body, thoughts and actions. This video is part of Janet's 7-Day Bali Retreat practice guide.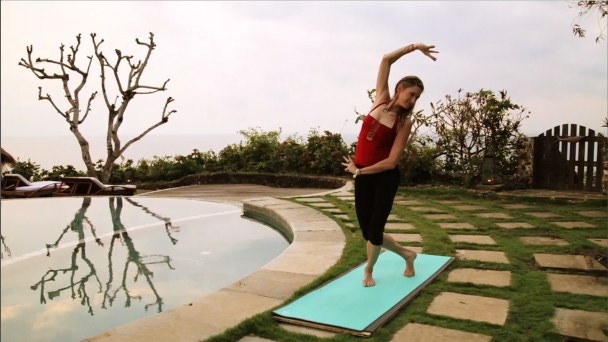 Janet Stone
Janet Stone Spotlight
Meet Janet Stone!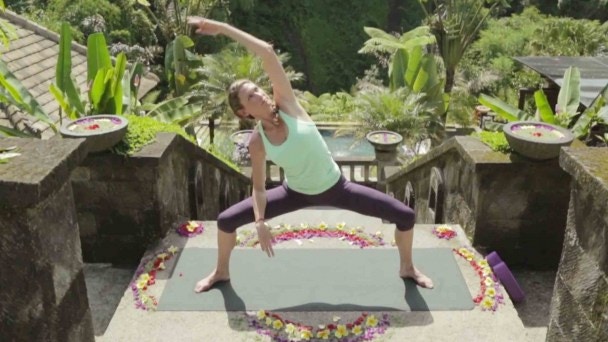 Janet Stone
The Flow of Vishnu
This practice from Janet Stone is a sequence designed to honor the flow of life and the power of relaxing into its grace. We take a break from the push of life and rest in a luscious flow. Vishnu is often connected to this sense of fluidity as water can be the cohesive force between the inhale and exhale. Alongside some of the most well known and revered avatars such as Krishna, Ram, and even Buddha, Vishnu is a presence of life's great lessons of sustaining our own life power. This video is part of our Goddess Guide.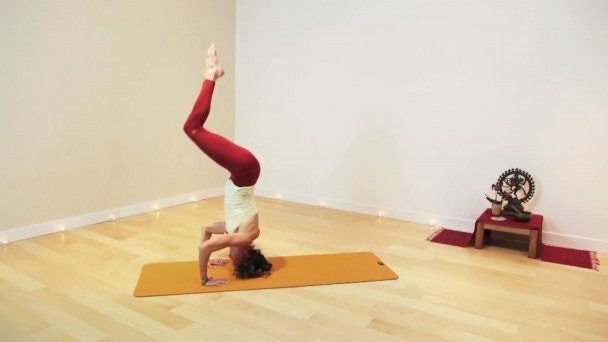 Janet Stone
Sankalpa
Janet Stone explores includes many challenging and empowering asana strung together through breath and clarity. Move into what serves your inner wisdom and leave the rest.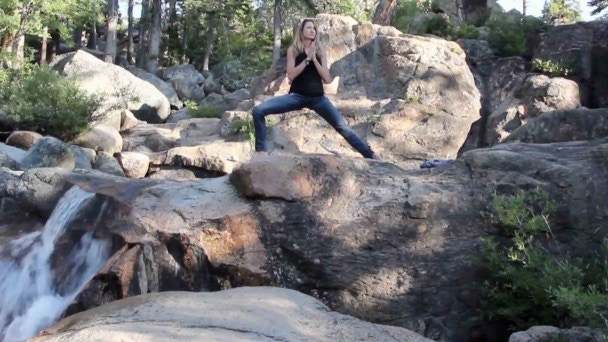 Janet Stone
Foundational Flow
Look to the simple roots of sitting in the flow of our thoughts, moving with the flow of our breath, and igniting our body through this foundational movements. This practice with Janet Stone is good for morning, noon, or night.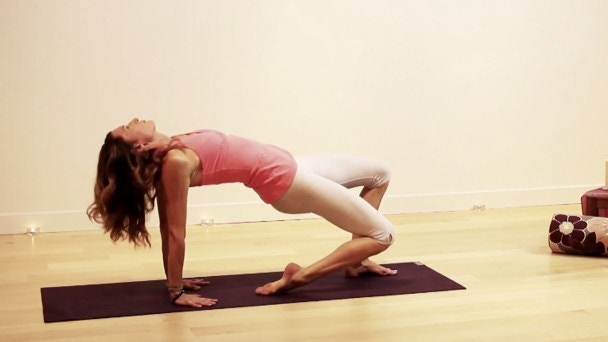 Janet Stone
Breath, Flow, Glow
Take this time to cleanse and nourish yourself with this practice from Janet Stone. Beginning with balancing and heating pranayama, onto various dynamic twists, and heading into a fluid flow, allow the postures to calm your nervous system and strengthen your immunity.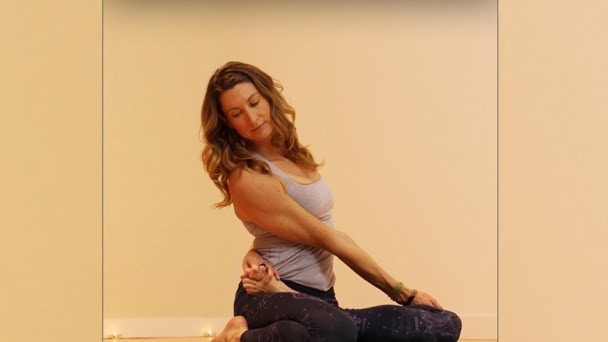 Janet Stone
Root Strength
A slow, steady search for grounding through fluid motion. In our lives, we are in constant motion and tend to loose our footing to what is important. Meeting motion with motion we find a way to connect to our roots through strength and integrity.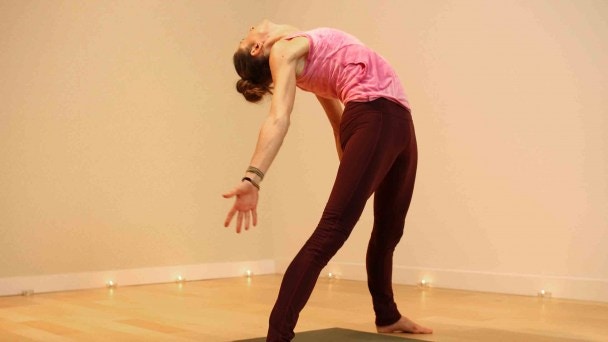 Janet Stone
A Moment for Moms
Janet Stone leads this fast paced vinyasa practice, A Moment For Moms. Create a moment to RECONNECT with the stability and power of your individual self in the midst of the great adventure of parenting. In this pause we look for balance between taking care of ourselves and caring for those around us. We nourish ourselves so we can nurture others.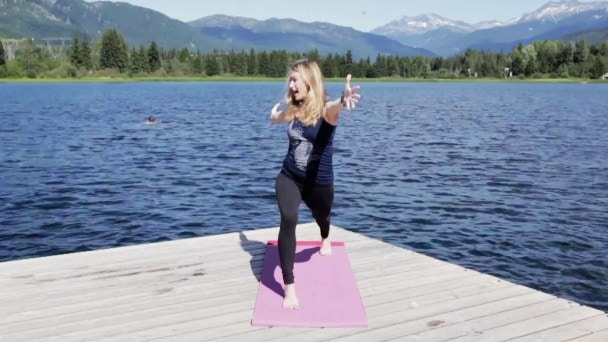 Janet Stone
Strong Mama Flow
This mini practice is designed for mothers who need a little extra nourishment and rejuvination. Increase your energy through heart openers, and twists to unwind, de-stress, and connect in mind, body, and spirit.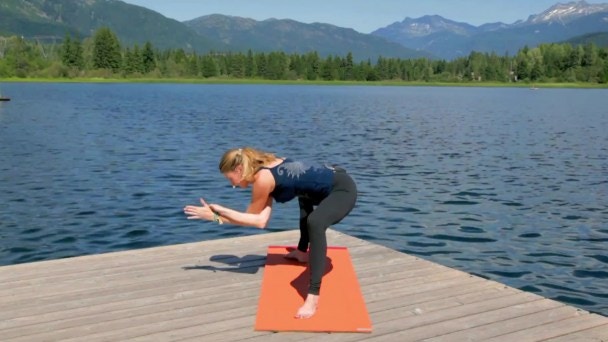 Janet Stone
Leaping Dog Flow
Focus on the fluidity of your mind, body, and breath in this energizing and continuously flowing practice. Feel the vibration of prana (life force energy) move through you and around you with consistent movements, standing postures, and hip openers.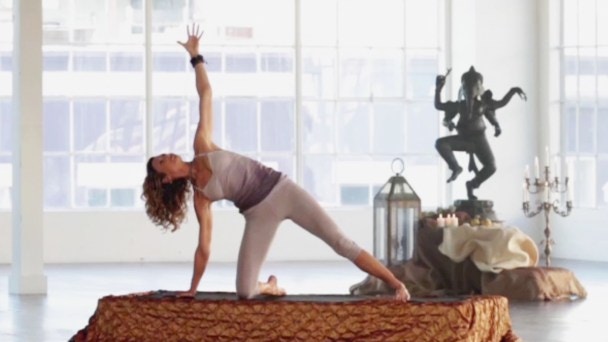 Janet Stone
Ganesha Flow
From her Ganesha Flow DVD, Janet Stone leads you through a this slow burning, delicately crafted sequence designed to bring fierce strength and stability into the legs and hips, ignite your core power, and liberate the upper body all to keep you fully connected to the now.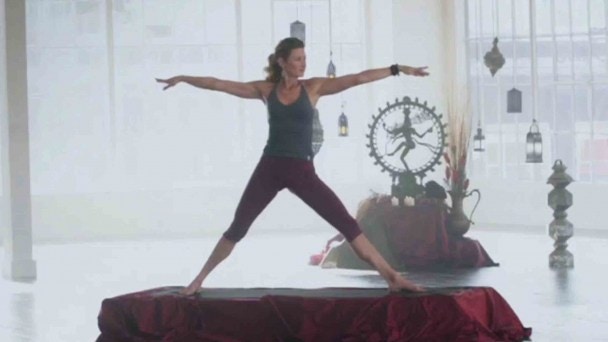 Janet Stone
Ananda Vinyasa
Ananda means bliss, and on this journey with Janet Stone, we practice awakening to our natural state of conscious bliss in all circumstances, as we begin to see the profound gift of simply being alive. Ananda Vinyasa - Bliss in Motion is all about transitioning away from the never-ending stream of demands, lists and things yet undone. It's about gathering all of the seemingly disparate pieces of our lives and bringing them back to the present moment, one inhale and one exhale at a time. This challenging, intensive sequence focuses on leg strength, core power, building heat, developing arm tone and cultivating flexibility of mind, body and heart.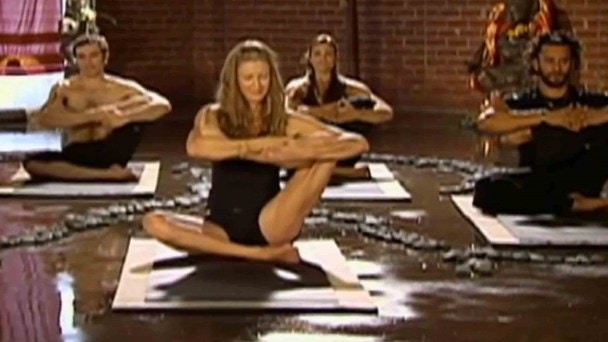 Janet Stone
Mellow Flow
Mellow Flow is a unique and beautiful blend of beginner to intermediate asanas that will strengthen and tone the body,
Unlock all classes with your free trial.
✕
Log In
Forgot Password
Link Sent!